Strategies change with the arrival of Chaos Legion cards

Greetings dear readers lovers of NFT games, especially splinterlands, in the previous installment I mentioned that I had acquired some cards from the water deck that enhanced my strategy to play with magic skills, taking into account that for the moment we had for free with the summoner Alric stormbringer, now to be able to use this great summoner, we must rent it or if we have a good capital to acquire this card, all this because it has disappeared from the free cards that the game gives us beginners and was replaced by another with different skills.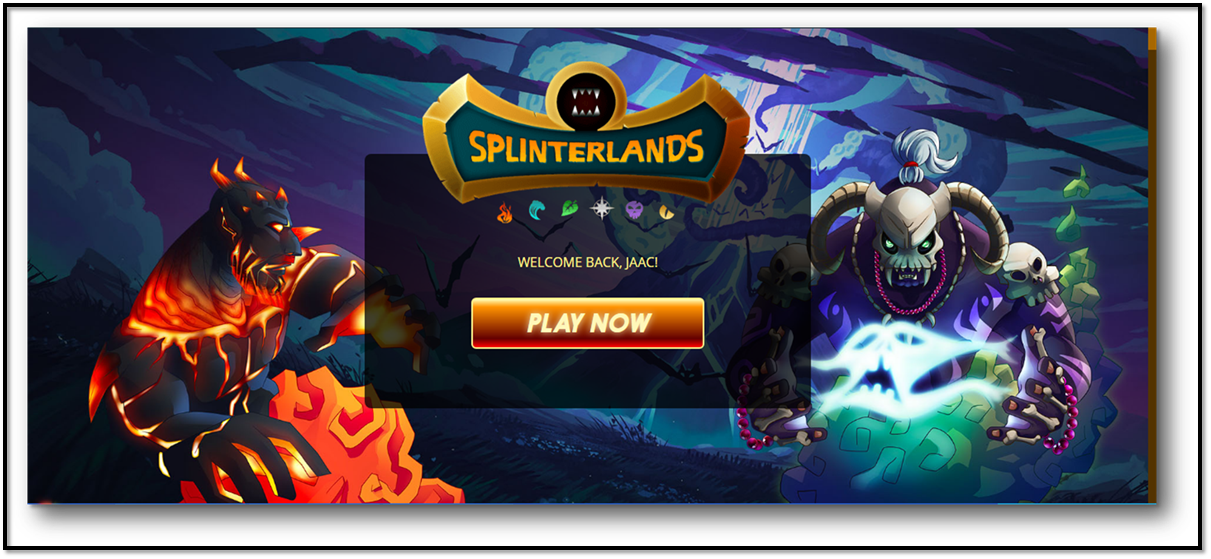 Design by @amestyj with image taken from the splinterlands platform.
It is no secret that in the bronze league the water deck is very used for the magic abilities, with these new changes cards like the Djinn Oshannus that has a lot of potential has decreased considerably in price, because without the aforementioned summoner some players, especially novices, see the water deck weakened, Of course this is not an indicator that all is lost, because with the new Chaos Legion cards, the land cards have been boosted with the ability of magic with a new summoner called Obsidian, which has the ability to bring one more magic to each card in the deck that contains this power.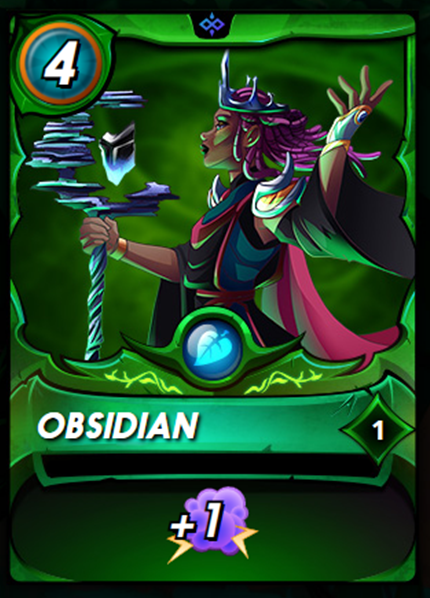 Image taken from the splinterlands platform.
For the above mentioned, I decided to expand my strategy by acquiring cards with the magic ability of the land deck and the dragon deck, since, with the arrival of the new cards you can see very cheap prices, yesterday I bought the summoner Obsidian in conjunction with two more cards from the land deck as Globlin Psychic, which apart from being a magic card, has the ability to restore for of the life of the monster that is in the first position, I also acquired Regal Peryton which is also a magic card with five speed that allows you to dodge certain melee card attacks.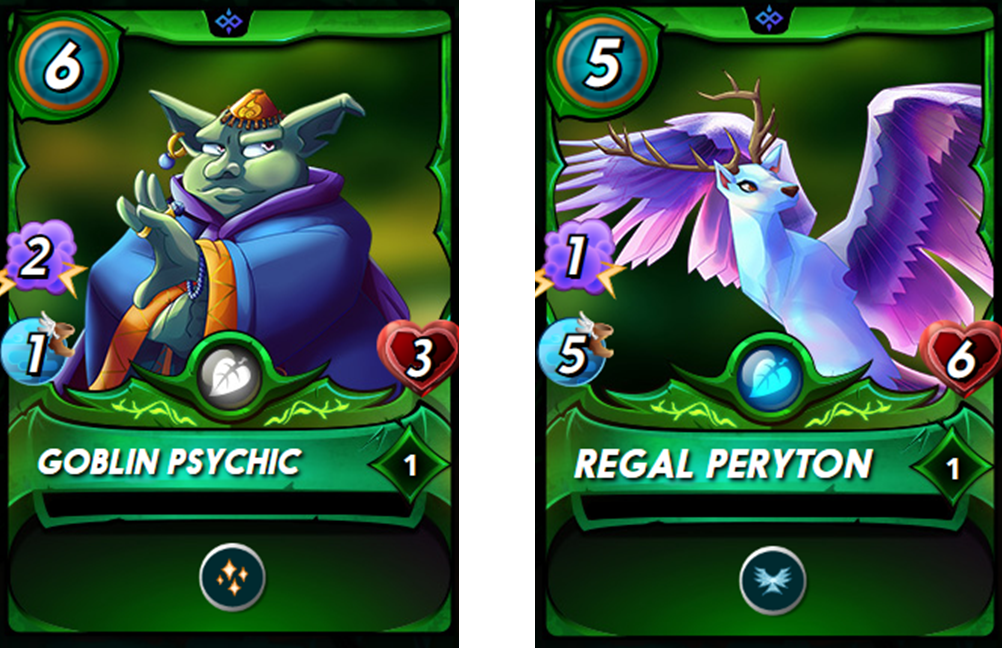 Image taken from the splinterlands platform.
In the same way, I acquired the dragon summoner that brings one of magic known by the name Delwyn Dragonscale, with this summoner I can use cards from any deck, with which I can reinforce the Djinn Oshannus card from the water deck and of course the magic cards from any deck, when this type of changes occur we must always have alternatives to continue giving the best in every battle.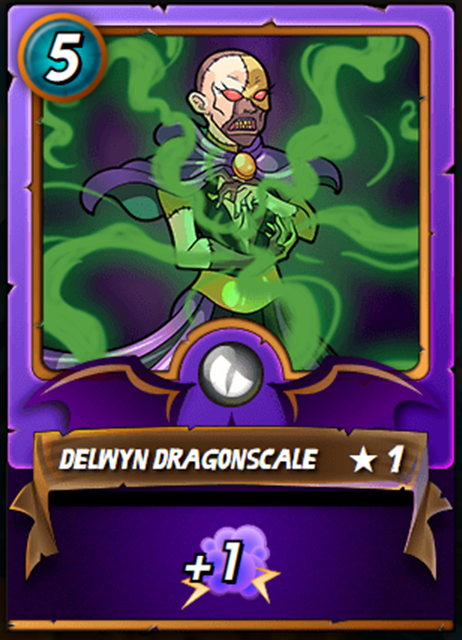 Image taken from the splinterlands platform.
Finally, I must admit that I am anxious to finish accumulating the fractions of vouchers to buy my packs, I am sure that in the medium and long term the cards I mentioned will begin to increase in price, as they are very useful in the game, you just have to be patient and continue investing to improve the level of our cards.
Thanks for sticking with me until the end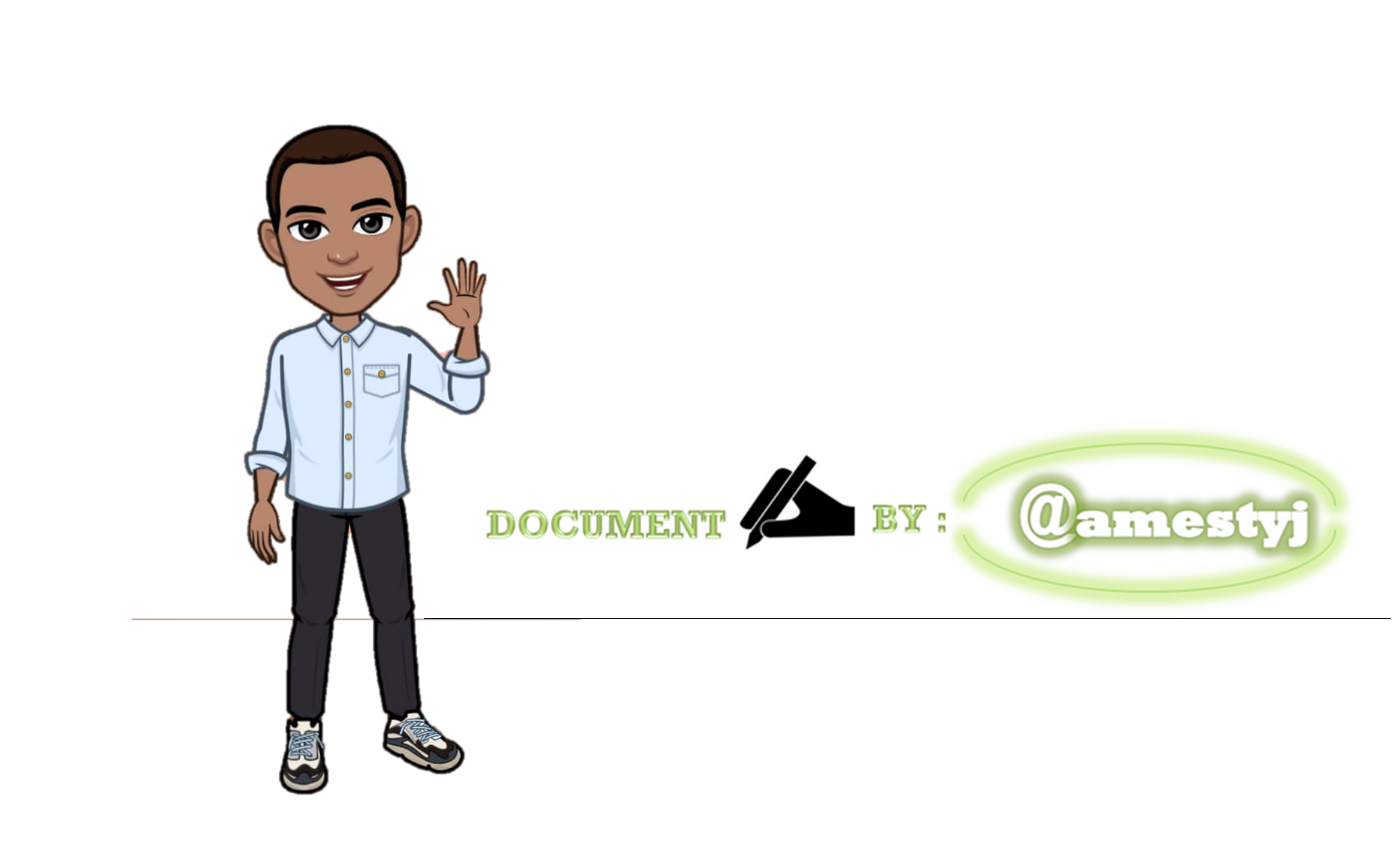 ---
---