Canadian Cheat Codes - Extra Credits and a Free Pack Every Season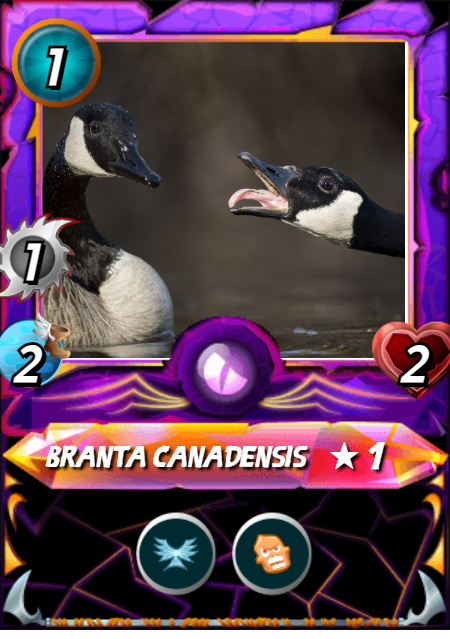 This guide is primarily for Canadian players and relies on the use of Canada exclusive crypto exchanges.
Shaking for Satoshis
Shakepay is a mobile app that lets you buy and sell BTC and ETH. The 1.5% spread on fiat-crypto conversions means it's pretty terrible as a trading platform but it has some interesting uses, especially with Splinterlands.
The main gimmick of the app is that every day if you open the app and shake you earn some nominal amount of Satoshis (starting from 100 sats and increasing to 1000 after a 200 day streak). After about a year of daily operant conditioning you'd end up with ~$150 CAD worth of BTC. Opening the app and shaking takes ~5 seconds.
You can see the full reward table here https://legal.shakepay.com/rewards. At current market rates of 1 BTC ~ 40k USD, it would take you 38 days to earn enough sats from shaking to buy your first chaos pack. If you maintain the streak for 200 days, you'd be earning a pack every 10 days.
One cool feature of Shakepay is there are no gas fees and small withdrawal minimums for BTC. The .0001 BTC minimum withdrawal is a perfect match for the cost of a single chaos pack right now. As a Canadian Shakepay is the best way to send small amounts of BTC to multiple addresses.
If you want to earn more BTC faster they also offer prepaid Visa Rewards card with 2-4% cashback paid the next day in BTC. You sign up through the app and use google pay to tap with your phone wherever you'd tap with a credit card. The base reward rate is 2%, you get an extra 1% for friends you invite, up to 4% cashback on the first $5000 worth of stuff you buy. Unless you want to stake a few thousand $ worth of CRO I think this is the best rewards card available in Canada atm.
Bonus Credits
A little known fact, there's a small rounding error in Splinterlands credit purchases with BTC you can use to your advantage, .0001 BTC is worth 4.06 USD at the time of writing. Since Splinterlands only looks at 4 decimal places you can buy 4265 credits with that .0001 BTC, instead of 4060, that's 5% more credits . I'd suggest not trying to abuse this with high volumes of small transactions because the Terms of Service suggests that fuckery of that sort will end with you losing your ability to purchase credits.


Larger Amounts of BTC
As a Canadian if you're ever looking to use larger amounts of BTC to buy credits, Newton is a better exchange than Shakepay. They've got most of the major alt coins, and charge ~0.7% spread (less than half of Shakepay's). It is possible to find platforms that have an even lower spread but Newton is the easiest way I've found in Canada to quickly convert crypto to money in your bank or vice versa using e-transfers. Like Shakepay they cover gas fees for BTC transfers but their minimums are slightly higher, around ~10 CAD. Unfortunately, they don't offer any shaking related gimmicks.
Some Free Fiat (i.e., Referral Promos):
Shakepay is offering a $30 sign up referral bonus to folks who make a new account and buy $100 worth of BTC. Newton is offering a $25 sign up referral bonus to folks who make a new account and buy or sell $100 worth of crypto.
To hit both of these in one swoop my suggestion is set up your accounts and do all the KYC jazz for both. When your accounts are ready buy $102 worth of BTC on shakepay. You lose ~1.5% to their spread but you should get the $30 reward bonus the next day. Transfer the ~$100.5 worth of BTC you bought to Newton for free, the transfer should take <1hr, sell on Newton paying the 0.7% spread and collecting an almost instant $25 promo.
My referral codes
https://shakepay.me/r/5C0309G
https://web.newton.co/r/8CLTL2
If you decide to use them congrats on making ~$52.5 ($55 after spread fees), getting free daily sats you can use to buy a chaos pack every season, BTC cashback rewards, and access to a neat trick that gives you bonus credits when you want to make a purchase.
This is my first post on peakd, so let me know if there's anything I could do better, or if you have any questions about my post.
---
---