Battle Weekly Challenge - Angelic Mandarin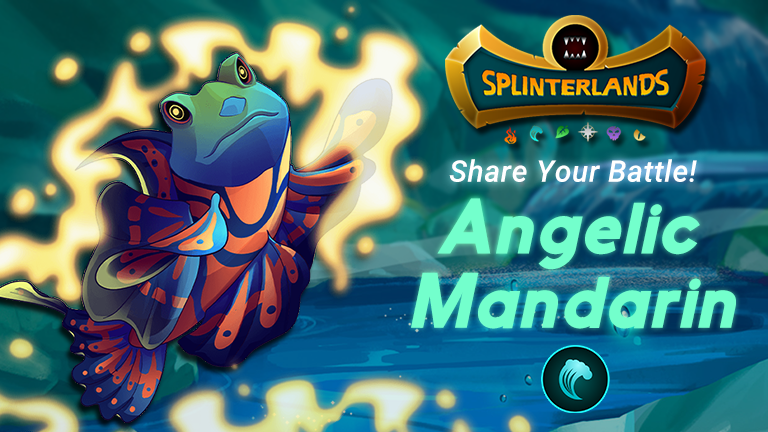 Hello everyone and welcome to the Battle Weekly Challenge. This week the challenge is with Angelic Mandarin, a rare Water element card with no abilities at level 1. This card belongs to the Chaos Legion edition and is part of the Starter cards, so we can use it for free.
In this particular battle we are facing a level 2 Lyanna Natura summoner. A level 2 summoner is very good, since it allows the use of common cards at level 3, rare cards at level 2 and epic cards at level 2. Therefore, the opponent was able to use higher level cards than me so I was a bit at a disadvantage. Nevertheless, let's see the rules, the team and the details of the battle to see who finally won.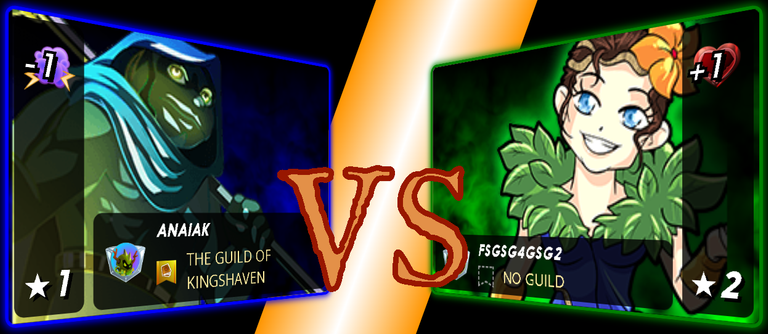 Battle Rules
This is a 99 mana battle with "Spreading Fury" and "Odd Ones Out" rules. All elements except Life and Death are allowed.

| Icon | Name | Description |
| --- | --- | --- |
| | Spreading Fury | All Monsters have the Enrage ability. |
| | Odd Ones Out | Only Monsters with odd Mana costs may be used in battles. |
Having an idea of mana points of a few monsters helps in predicting what your opponent can and cannot use in a battle with the "The Odd Ones Out" rule.
My Lineup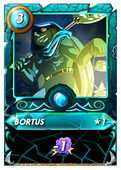 Many of the Turtle people known as Tortisians are skilled in magic, but only Bortus has risen to the level of summoner in the Mount Mox Tournaments. He taunts and summons like he has something to prove to everyone who watches, and he absolutely hates the fact that his name rhymes with tortoise. Frankly, the comparison of a glorified Tortisian summoner to a common tortoise is offensive to Bortus.
Bortus: Bortus reduces the magic attack of all enemy monsters by -1. I have chosen this summoner to reduce our opponent's magic attack monsters. Water, Earth, and Dragon have very strong magic attack monsters and summoners, so Bortus will be useful against them.
Torhilo the Frozen: I have chosen Torhilo The Frozen as the main tank because I think that the elements that are open to play have a lot of magic monsters that are very strong, so Torhilo The Frozen is going to help us fight them thanks to its Void ability, that reduces the magic damage of enemy monsters.
Nerissa Tridawn: Nerissa is an amazing magic attack card with a nice combination of magic and HP. Even if its mana cost is high, it's a perfect card for high mana battles.
Merdaali Guardian: This card will help us to keep our tank alive as long as possible thanks to its Tank Heal ability, which restores a portion of the monster in the first position's health each round.
Venari Wavesmith: This card gives +2 armor to all friendly monsters. I think it's very useful since many of our monsters have no armor. Armor will allow us to resist more attacks from enemy monsters with melee and ranged attacks.
Axemaster: Fast, good HP and attack twice with his Double Strike ability. It basically deals 4 damage every turn, which is very powerful. His high Speed along with the +2 armor that Venari Wavesmith gives to the team make him a very strong monster.
Angelic Mandarin: In the last position I decided to use Angelic Mandarin, the protagonist of this challenge! This card has no abilities at level 1, but using it in the last position allows us to defend our strongest monsters from enemy monsters with the Sneak ability. For only 3 mana this card has very good stats.
The Battle
Click here to see the full battle!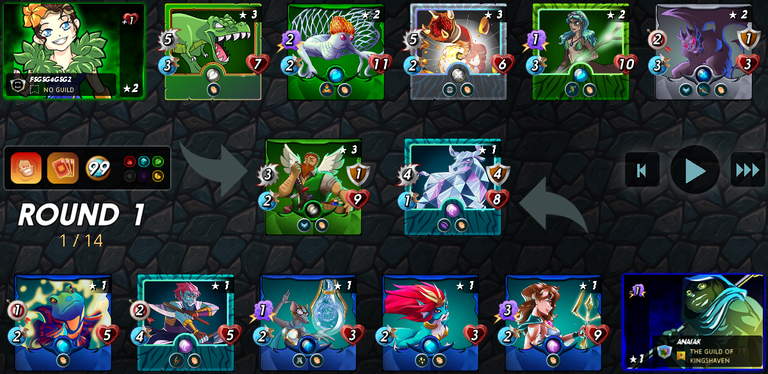 Did your strategy work?
I think my strategy worked quite well. I have been able to defeat an opponent with higher level cards than me. The choice of our summoner was very wise as there was a high chance that the opponent would use magic attack monsters. Even if the opponent did not use a composition of monsters with very strong magic attack this time, we were able to successfully counter the opponent's strategy with a solid team and win the battle. So I'm proud of the result and the strategy I used.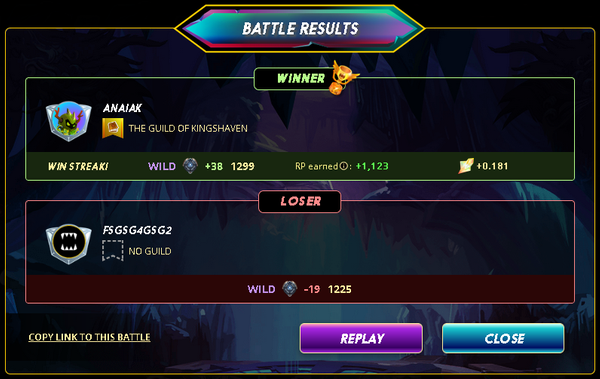 Do you like Angelic Mandarin?
Yes, I like Angelic Mandarin. Personally I think it is a card that should be used wisely and in the right battles. We can benefit from its low mana cost and its high HP (5) to bait enemy monsters with the Sneak ability.
In addition, this card becomes more powerful at level 4 when it gets the Triage ability, which heals the friendly back-line monster that has taken the most damage each round.
Using low mana cards like Angelic Mandarin is always useful as it allows us to use more monsters in the battle.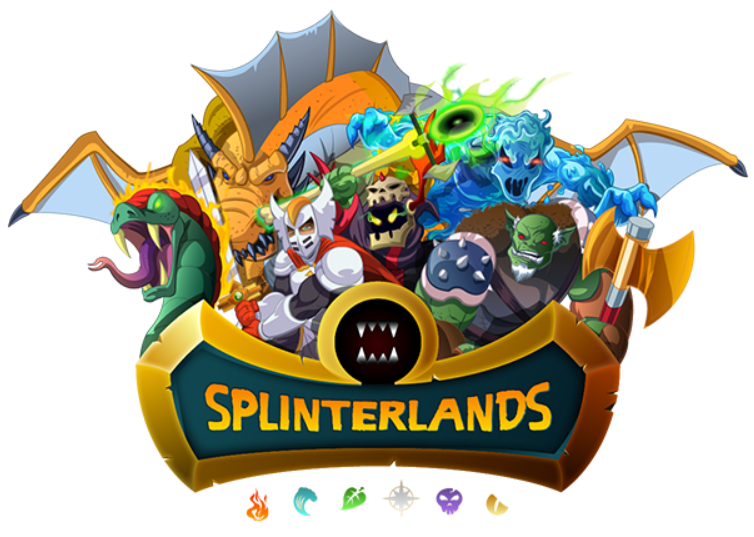 ---
---