Battle Weekly Challenge - Life Sapper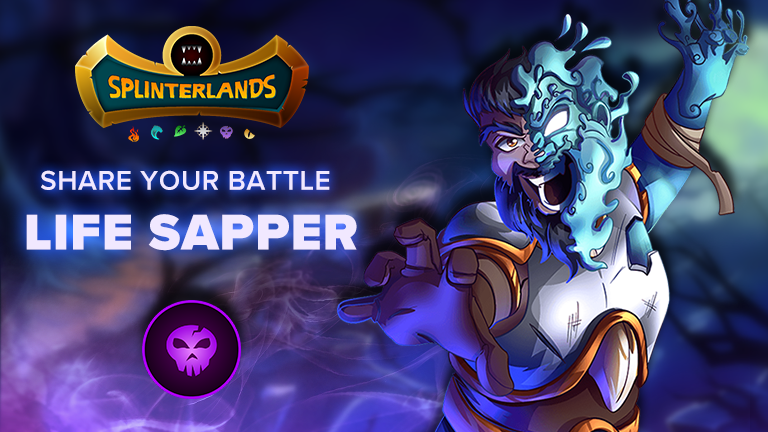 Hello everyone and welcome to the Battle Weekly Challenge. This week the challenge is with Life Sapper, a rare Death element card with the Life Leech ability. This card belongs to the Chaos Legion edition and is part of the Starter cards, so we can use it for free.
In this particular battle we are going to face a level 1 Obsidian summoner. We are going to play on equal terms since we can only use cards at level 1. So let's see the rules, the team and the details of the battle.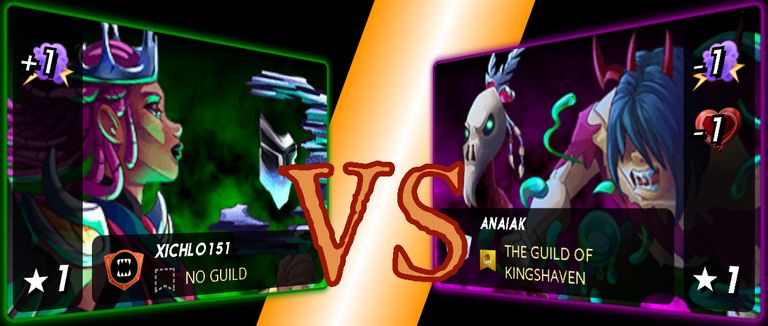 Battle Rules
This is a 26 mana battle with the "Target Practice" and "Holy Protection" rules where only Fire, Earth and Death elements are allowed to play.

| Icon | Name | Description |
| --- | --- | --- |
| | Target Practice | All Ranged and Magic attack Monsters have the Snipe ability. |
| | Holy Protection | All Monsters have the Divine Shield ability. |
My Lineup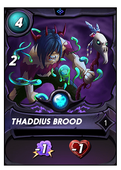 Thaddius Brood sat in silence in his cell, staring hard at the far wall across from him. While he was completely still and quiet, inside his mind was a busy place. The voice from the entity he'd summoned, the one that connected with him, had plenty to say. We will get out of this, dear Thaddius. This cell is not enough to hold us. We will kill those that put us here. That dared to claim they were our masters. Everyone will know of our power. Thaddius grinned.
Thaddius Brood: I think using Thaddius Brood as summoner in this battle is a good option as it can help a lot in this ruleset and it should work well against the elements that are available. Removing -1 health and -1 magic attack from all enemy monsters will help us to kill enemy monsters faster and be more resistant to magic attack monsters.
Bone Golem: I have chosen Bone Golem as the main tank because there was a high probability that the enemy would play the Earth element. In the Silver league players often play the Earth element to take advantage of the +1 magic attack that the Obsidian summoner gives to all friendly monsters. Using Bone Golem and Thaddius Brood will make us practically invulnerable against the Earth element, since both reduce the magic attack of the enemy monsters with their abilities.
Riftwing: I've chosen Riftwing as second tank because we are going to face monsters with the Snipe ability due to the "Target Practice" rule, so his Flying and Scavenger abilities should allow us to dodge attacks from ranged attacks and last longer in battle.
Creeping Ooze: Ooze is one of those cards that fits very well into almost any composition. I find it especially good in low mana games thanks to its "Slow" ability, which reduces the attack speed of all enemy monsters allowing our monsters to attack first and have less chance to miss.
Life Sapper: This monster has the Life Leech Ability. Usually monsters with Life Leech Ability have low HP but I love to use these monsters because if we manage to gain HP from the beginning of the battle, it will continue to go up and more time will take to eliminate them. I put it in position 4 to have a space to gain more health.
Darkest Mage: Low mana card that positioned in the right place can do a lot of damage.
Soulstorm I choose Soulstorm as my sixth and last card position because it has a decent Speed and Flying ability, which gives him a more chance to dodge monsters with the Sneak ability.
The Battle
Click here to see the full battle!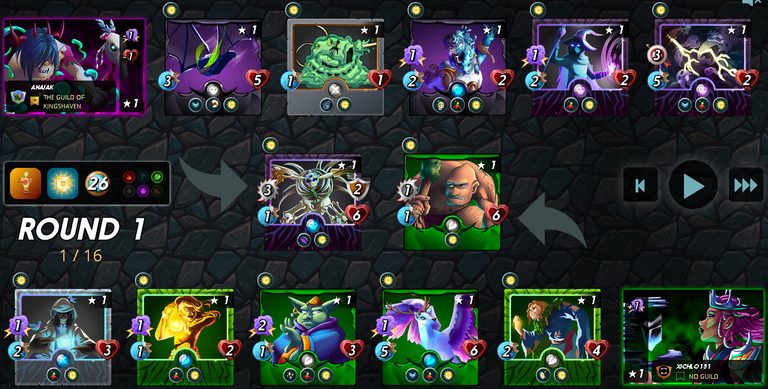 Did your strategy work?
I think my strategy worked quite well. We have been able to successfully counter the opponent's strategy and win the battle. The choice of our summoner was very wise as there was a high chance that the opponent would use magic attack monsters. So I'm proud of the result and the strategy I used.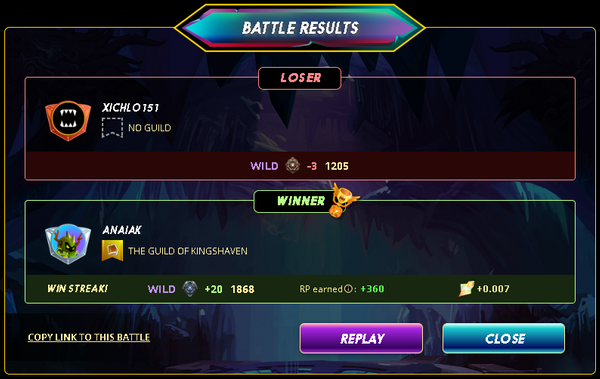 Do you like Life Sapper?
Yes, I like Life Sapper. What I like the most is his low mana cost and his Life Leech ability. For only 3 mana, this card can get a lot of HP in battle, as it increases its life each time it deals damage an enemy monster's health. Personally, I think it is a card that should be used wisely and in the right battles. Using low mana cards like Life Sapper is very useful as it allows us to use more monsters in the battle.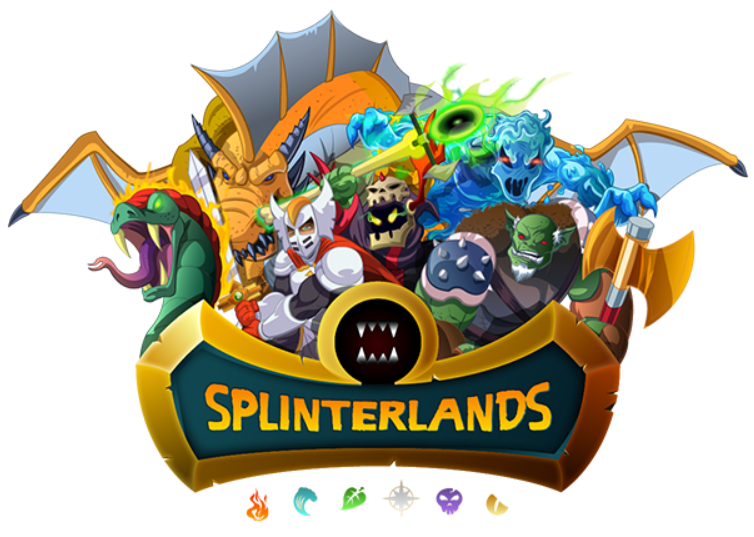 ---
---