BATTLE MAGE SECRETS WEEKLY CHALLENGE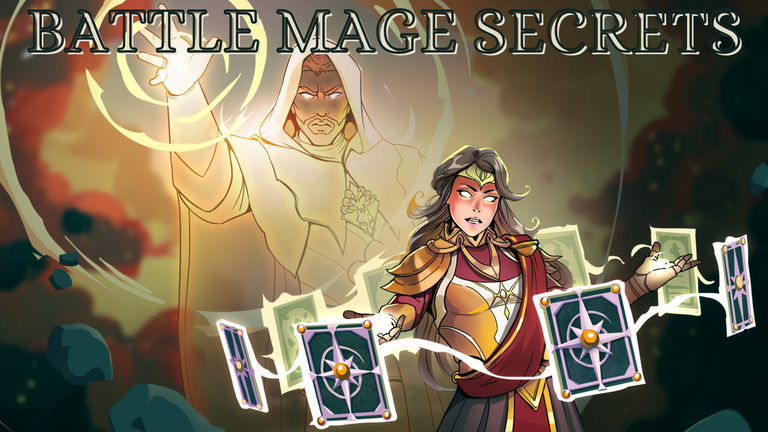 ---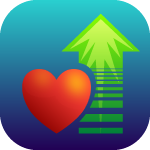 RULESET: Equalizer
Description:
All units start with the same health, based on the highest health on either team.
Buffs and debuffs are done afterward - this impacts base health.
---
Link to My Battle
I am choosing my recent Brawl battle to showcase the Equalizer Ruleset. The Battle had a mana cap of 17 and consisted of Equalizer and Target practice ruleset. Target practice allows all Ranged and Magic Monsters with Snipe ability. Fire, Water and Dragon were available to choose from for this Battle. The Brawl was at the Bronze league level and since our Guilds Barracks is updated, we have got +1 Mana which brings the total mana for the battle to 18.

Summoner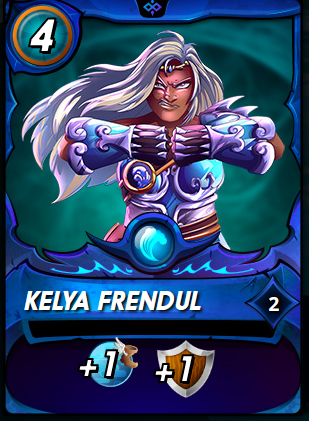 Water has a good amount of Ranged and Magic monsters which are perfect for this Ruleset. Also considering this is a Brawl,we can use Gladiator cards, Water has some of the best gladiator cards available. Kelya with +1 Speed and Armour should give additional protection against Ranged snipers.
1st Card - BAAKJIRA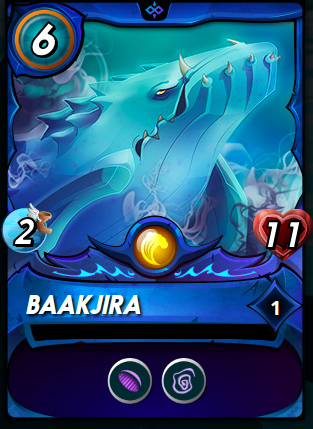 I was looking for a tank that can take the heat of the enemy's first cards for a few rounds. BAAKJIRA does not have an attack but compensated with low mana of 6 and a high health pool of 11 and with Void and slow abilities. Kelya provides +1 speed and BAAKJIRA provides -1 speed to enemies unit due to slow which increases the chance of the enemy's unit missing an attack.
2nd Card - ISGALD VORST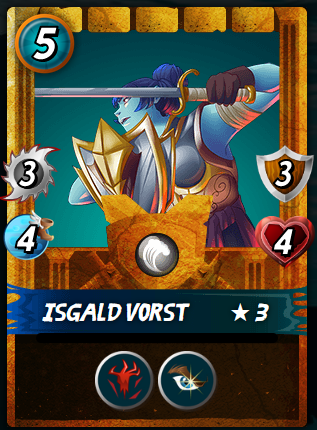 ISGALD is my favorite gladiator card. ISGALD comes with opportunity and Bloodlust abilities. Opportunity might not work that much in Equalizer Rulest but with Snipe Rulest and having 3 mana left I had one particular Range card which pairs nicely with the Rulesets and opportunity can be used effectively.
3rd Card - VENARI MARKSRAT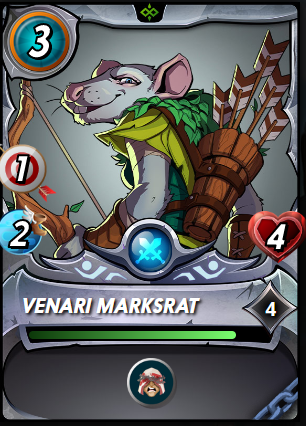 Venari Marksrat is a soulbound card with Martyr ability. With such a low mana, this is perfect bait for the enemy to waste their Magic and Ranged units to focus on venari and once venari is defeated it provides +1 to all stats to adjacent units which consist of already overpowered ISGALD. Venari also has snipe ability helps to focus ISGALD's opportunity ability well.
4th Card - TORRENT FIEND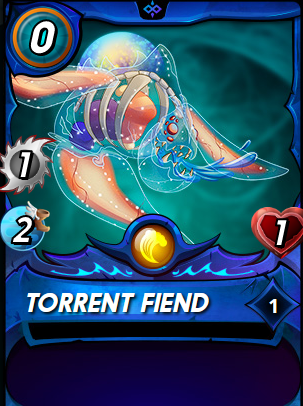 Torrent Feind is a Zero Mana monster that I have used to protect my backline from enemy sneak monsters. Fiend is particularly useful in the Equalizer ruleset and can be a tank to protect against sneak monsters.
---
Battle
Enemy troups assembled and consisted of Kelya, DiemonShark, Furious chicken, and Flagulon Reine. Enemy has a good lineup with Diemonshark being a good tank, high speed, 2 attacks and Trample ability. Falgulon is an impressive gladiator card with Bloodlust and Blast ability bur putting her in the second spot seems to be a mistake as she takes all the damage from my snipe monsters. The chicken was the third card,if the chicken would have been put in 2nd spot the battle might have had an different outcome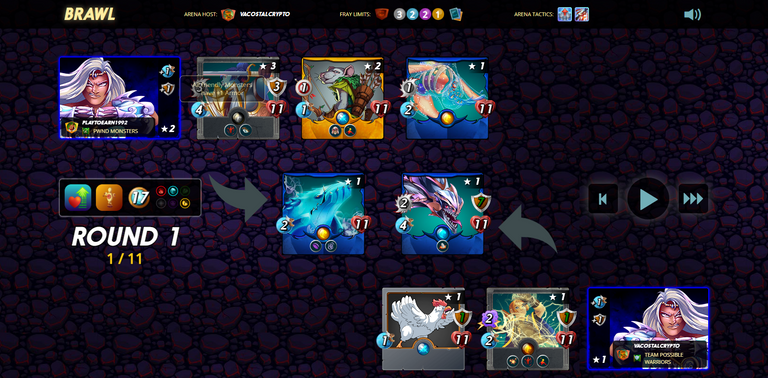 At the end of Round 1, both parties suffered some damages and venari sniped Falgulon and Fugulon's attack landed to Venari and both Isgald and Torrrent feed got blast damage.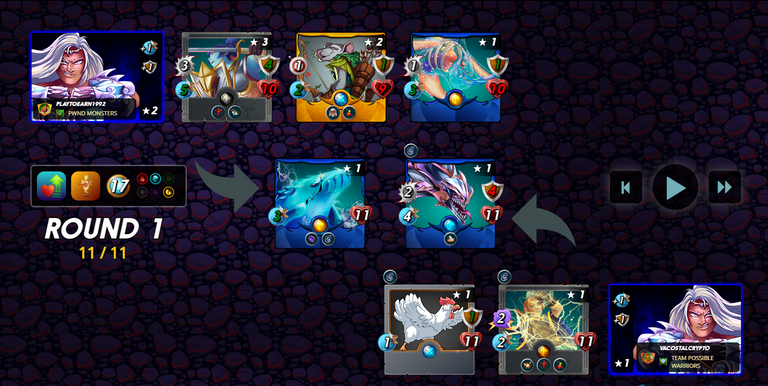 At end of Round 2, Falgulon is now the least health monster in the team and her blast is still affecting Isgald and Torrent.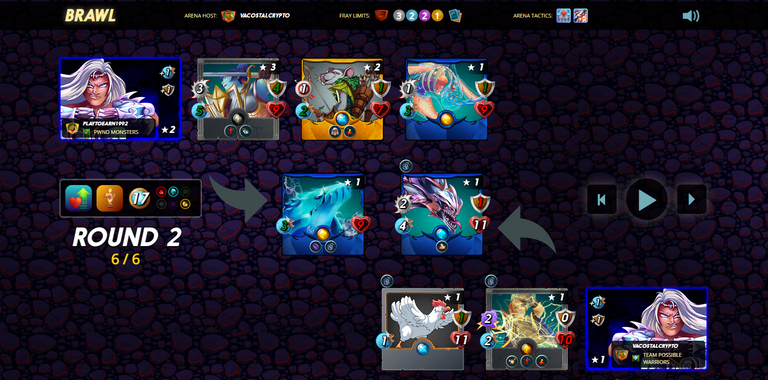 At end of Round 3,Isgald is targeting Falgulon and is now chipping away her health. Baakjira is still holding the Fort.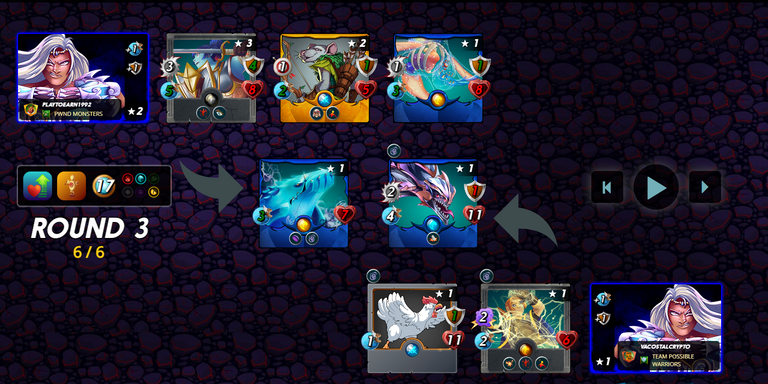 At end of Round 4, Falgulon has only 2 health left as it is chipped down by Isgald and Venari.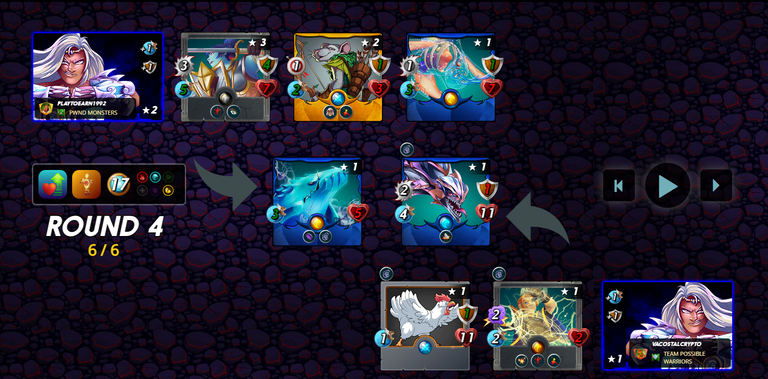 In Round 5, Falgulon was taken out by Isgald and recived a boost in all the stats. Venari has started focusing on attacking chicken now. Baakjira still stands strong.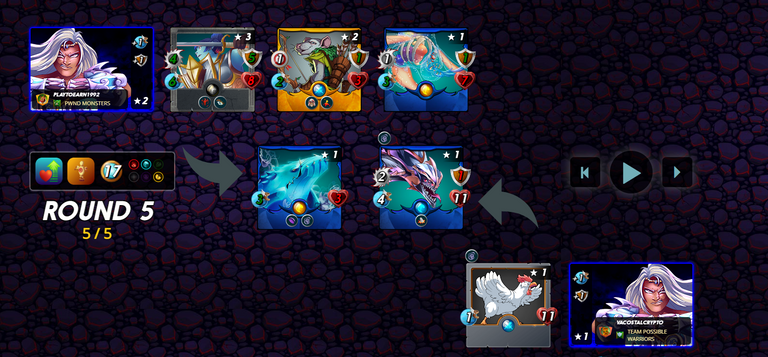 Looking at Round 6,7, Baakjira was taken out by DiemonShark, Isgald moves to the first position and Venari is still sniping the chicken and bringing down its health.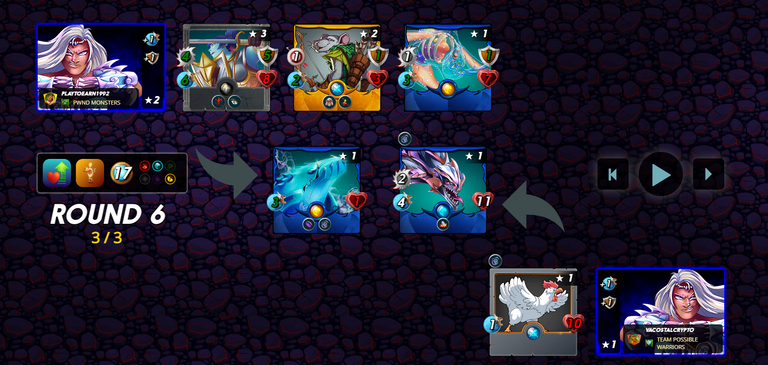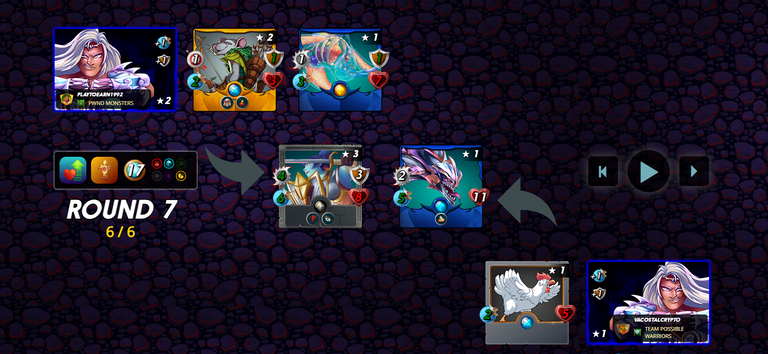 In Round 8,9,10, Isgald slowly chips away Diemonsharks health and finally takes it out and getting +1 in all stats due to Bloodlust.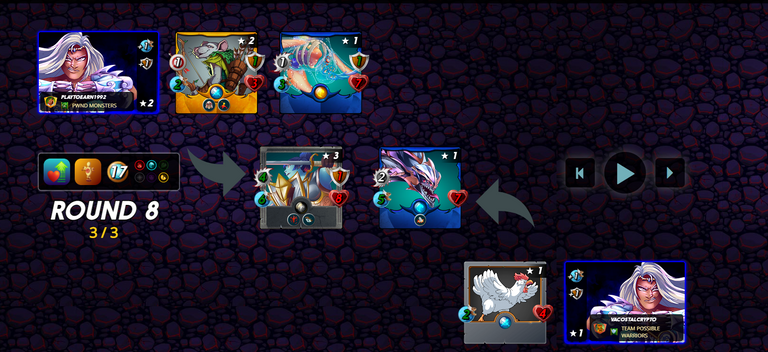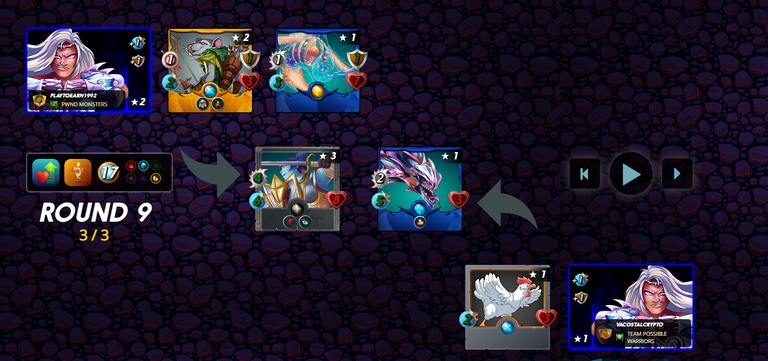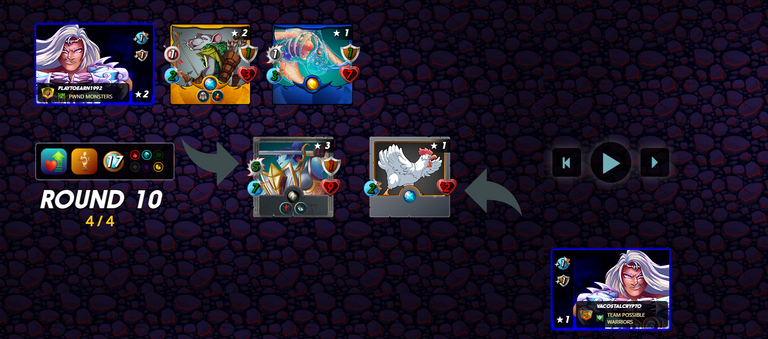 In the Final Round, Chicken is the only one remaining and gets taken out by Isgald and me winning the Battle.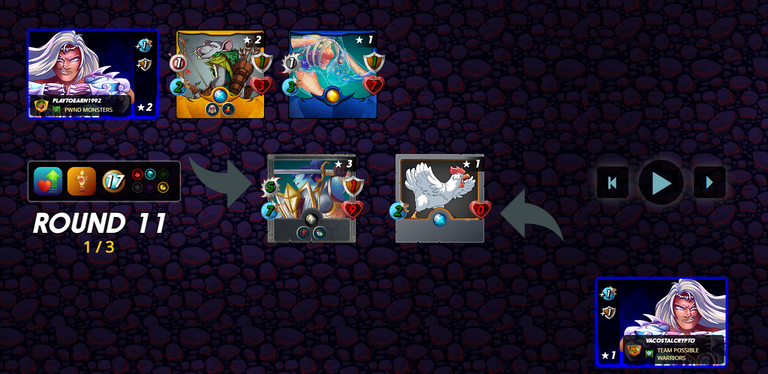 ---
Note:
playtoearn1992 is the account I use for playing Splinterlands, i do not post from that account.
If you are interested in Joining Splinterlands, please use the below link.
---
---