A few rewards and thoughts about markets.
Daily rewards of the last three days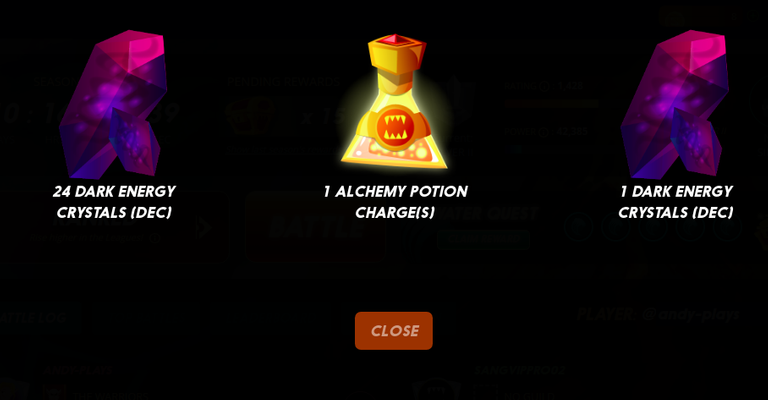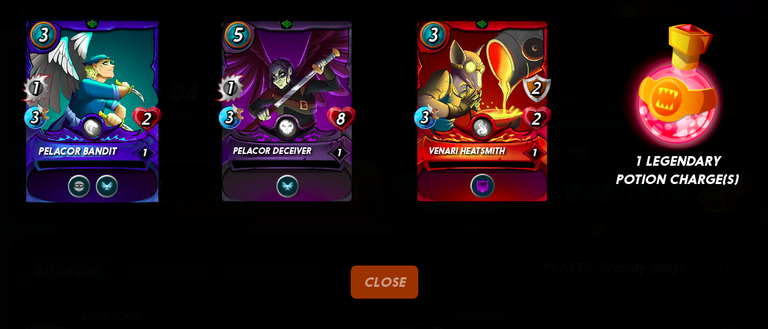 To be honest, the last three days haven't been really too good. I liked the three common cards yesterday, but today and the day before yesterday I got a total of 3 potion and 29 DEC. And that is only because the day before yesterday I got those 24 DEC. Everything else was really not that good.
Thoughts on Splinterlands and Markets
There wasn't a lot going on regarding Splinterlands. Prices are depressed. Rewards aren't that good.
Well, that is how a drought feels. Are we in bear market territory? Maybe. But at least regarding the broader crypto market, we could still be at the very beginning of the bear market. Even back in November we had a stable market with a lot of gains. Or as others would call it: A Bubble.
So it is time, that we get into a big correction, so that all the shaky hands get washed out. I don't hope, that too many hands get washed out of Splinterlands, but regarding the broader crypto market, I wouldn't care. Cheaper prices always help to improve the gains.
I did comment on a few quite good analysis', so I think that I do not have to elaborate on this topic to much. But if you look back: Bitcoin was a lot lower in 2020, than it is now. At almost every point in 2020. Not talking about the years before.
Even if we get below $20k it wouldn't be a huge problem. If you look on the multi-year chart, this correction is noticeable, but not really something to be afraid of. If it doesn't continue to go down, it might not be noticed in a few years. And even if we see lower prices the next couple of months, this wouldn't be a problem.
At least if you believe in the projects. I think that crypto is here to stay. Bitcoin is here to stay. ETH is not going to fail. And also Hive is not failing.
Are you here for the prices and gains or for the technology. If you are only looking on what an asset cost, you are a gambler. That is fine to me. But gamblers loose money. Always. I know what I am talking of, since I never won the lottery, although I tried a few times. Or maybe a few times more.
But I did have massive gains in stocks. And some gains in cryptos. The latter only because I was really late. But the technology is here to stay. And so am I.
Cheers,
@andy-plays
PS: To Splinterlands: I would love to get a legendary someday. Really. And I won't mind if it's a golden one. Thank you. But better hurry up.
---
---