Questology - Spot the Bag
---
Clearing a quest with a 5-0 win ratio, there should be a mini reward for such an underrated achievement.

Anyways, safe to brag I've gotten quite good with the Water splinter and the different rulesets, even when in conjunction.

Sure, did the temporary low competition play it's part? Yup. Did my rented behemoth of a summoner help me unfairly wash then fold my inexperienced probably broke foes? Again, of course. And is it sad that I brag about victories in Gold II when I once lived in the Champion's hall rent free?

Well yes, yes and yes, but I'd argue not. Because first of all nobody likes an elitist, and most importantly, because why not.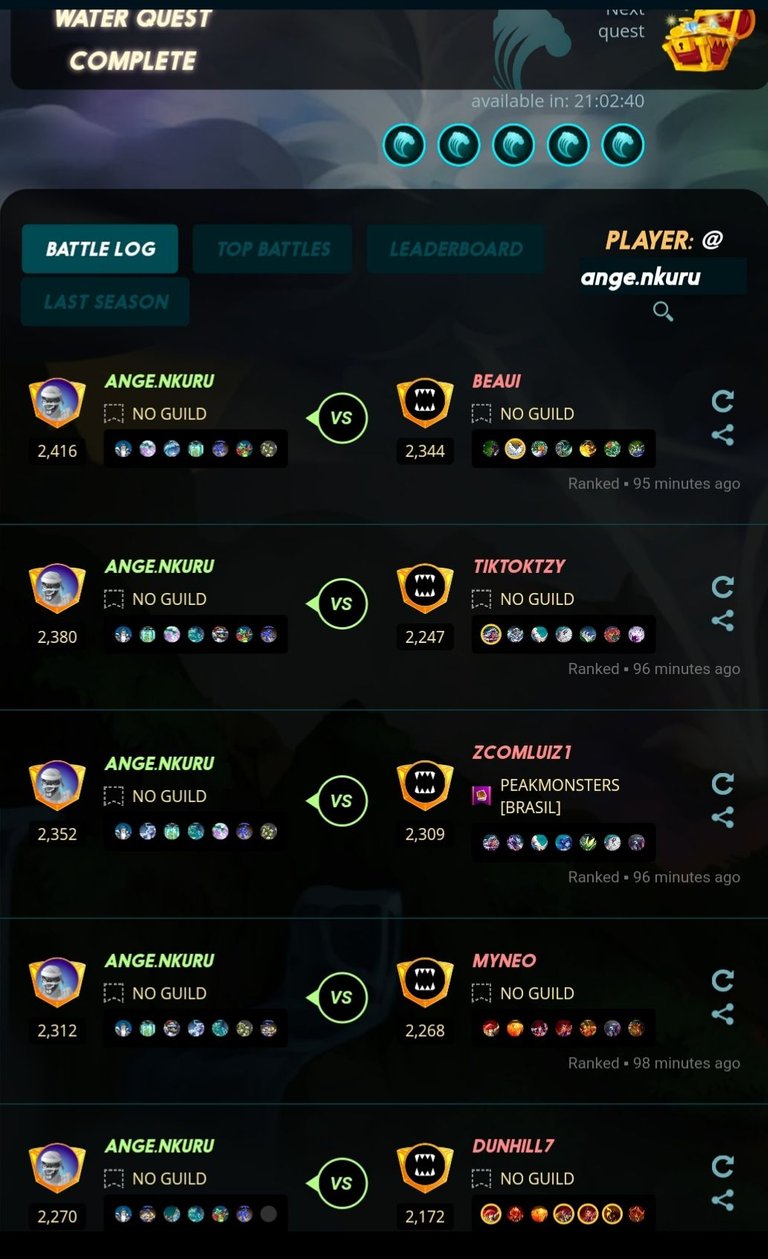 PEACE!!
---
---
---