Splinterlands NFT Game Remains the Top 1 Blockchain Game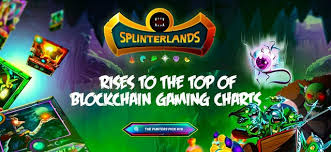 Splinterlands continues its dominant trend in the world of blockchain gaming. Several recent developments elevate the play-to-earn game to a new level. More importantly, the project has over 25x the daily active users of NBA Topshot, confirming the appeal of blockchain-based cards.
Splinterlands Keeps Progressing Rapidly
Competition continues to heat up where blockchain gaming is concerned. Many people are drawn in by the appeal of making money while playing video games. Blockchain technology allows for that option, and Splinterlands is by far the most popular game to experience. Splinterlands caters to collectors, fans, and [competitive] players globally through its blockchain-based card gaming environment.
Per DappRadar, Splinterlands now has over 388,000 active users. A significant amount and 25x higher than NBA Top Shot, another card-based project leveraging blockchain technology. The ability to collect cards and put them to use to make more money while having fun explains why Splinterlands continues to note such prominent momentum.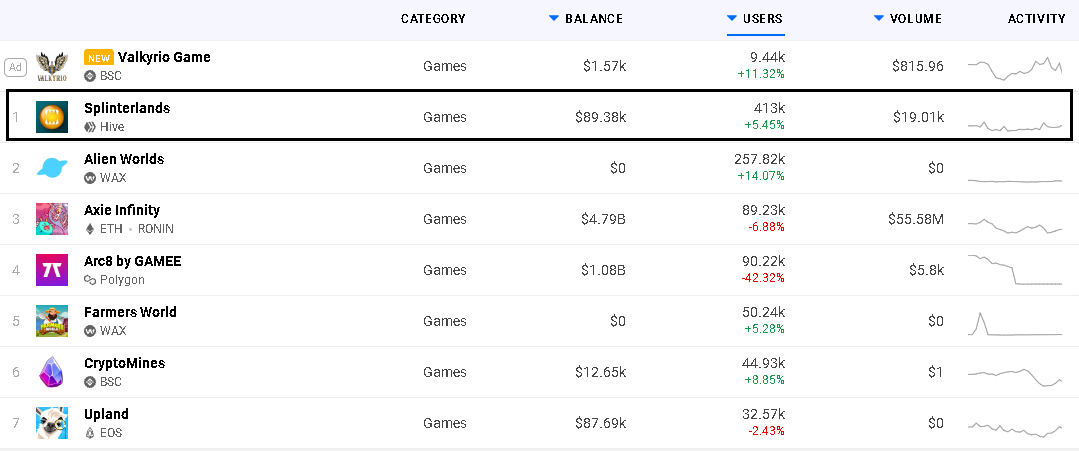 https://dappradar.com/rankings/category/games
Attributing to the success of Splinterlands is the recently released Chaos Legion expansion. Players can acquire the new card set to beef up their existing rosters or monetize them through the marketplace. However, the Splinterlands team introduced an anti-bot and anti-whale solution through a VOUCHER token. One can't purchase Chaos Legion packs without VOUCHER tokens, only earned by staking the native SPS asset. An elegant system that has not diminished the appeal for the Chaos Legion expansion.
The use of VOUCHER tokens will remain prevalent within Splinterlands' broader ecosystem. Its developers intend to use VOUCHER to help players unlock more benefits. But, for now, anyone staking SPS will keep generating VOUCHER tokens to purchase more Chaos Legion packs. Users can also transfer and trade VOUCHER tokens for real money, should they prefer to exert that option.
The $700,000 Land Region Claim
The success of Splinterlands becomes even more apparent when looking beyond the users and Chaos Legion sales. A few days ago, someone purchased a Land Region Claims for the Splinterlands game valued at nearly $700,000. The sale occurred through the WAX blockchain.
Demand for Land Region Claims is not surprising, as Land will play a crucial role in future game expansion. Unfortunately, users can no longer purchase it from the official project website, but secondary sales – through Atomic Hub and Hive-Engine – are still accessible today. A Region Claim has 1,000 plots, with one guaranteed Plot with a Castle and nine Plots with Keeps.
Players owning Land will produce items and Spells, which can be kept for one's purposes or sold through the marketplace. It adds an extra dimension to Splinterlands' play-to-earn blockchain gaming model and ensures players feel more empowered than before.
Official Website: https://splinterlands.com/
---
---