Splinterlands: Different Ways to Earn for Passive Income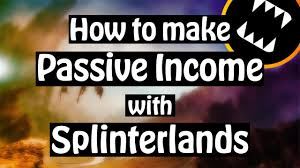 There are lots of ways to earn passive income in splinterlands. The team and developer of this game is doing a great job for the game economy and sustainability. It is also listed as the #1 NFT Blockchain game recently. With the game economy that sustains from the game started up until now, there is no doubt that passive investors in splinterlands earned a lot even when not playing the game. They have a splinterlands assets in the game like SPS Governance Token, Cards for rent, DEC, SPT, Card Packs, Land Plots and Vouchers. The good thing about some of this assets is they get more expensive overtime especially card packs and land plots. If the previous card packs that are being released is sold out, the demand continues to grow and the price appreciates.
If you are interested to invest in the game without planning to play but earning passive income in return, Here are some of the list that you can invest in.
1.) Splinterlands NFT Card Collectinon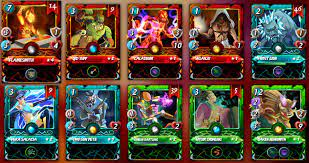 Collect NFT Cards Assets. If you bought previous edition cards and sell them them right now, it would be at a high price especially high rarity gold foil cards. Also, if you have this assets, you can rent them out to earn passive income from it daily. Higher rarity gold foil cards especially in meta will be more expensive and a day before the season ends, rental price hikes because card power demands during season ends in order to advance to higher leagues. Also if you have cards assets the game, you will receive airdrop points for SPS.
2.) SPS Governance Token Staking & Earning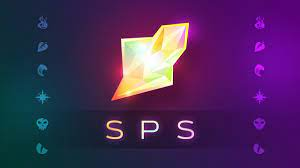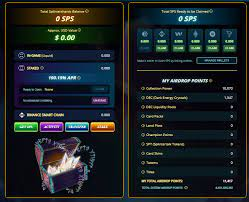 Splintershards (SPS) tokens will be required to be staked in order to earn SPS staking rewards, participate in governance, or participate in special offers, promotions, and bonuses available to SPS holders.
Staked SPS tokens are not liquid and may not be transferred or sold. Staked SPS tokens may be unstaked over a period of four weeks, with 25% of the total amount of tokens being unstaked becoming available as liquid SPS tokens at the end of each of the four weeks from when the unstaking operation is submitted.
Tokens may be held and staked either in a BSC wallet address or in a Splinterlands game account. The only difference between the two is that only tokens staked in a BSC wallet address will be able to participate in governance votes relating to the DAO. Tokens staked in either place are able to participate in governance votes related to the game and are also able to earn rewards from the SPS Staking Rewards pool.
3.) Dark Energy Crystals (DEC)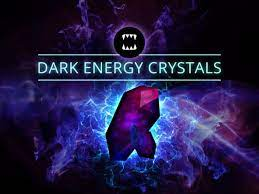 Dark Energy Crystals are the main in-game currency of Splinterlands. If you hold DEC ingame, you will receive air drop points for SPS rewards.
4.) Splintertalk Token (SPT)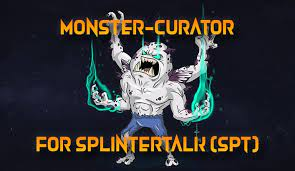 SPT is the token that gets rewarded for Blogging on Splintertalk.io and it also counts toward the SPS airdrop. It is possible to get double passive returns from both the SPS airdrop and the curation rewards. It works with a similar system to Hive where those that have SPT stakes can dictate what content creators the newly minted SPT goes to earning 50% in curation rewards in return.
5.) Card Packs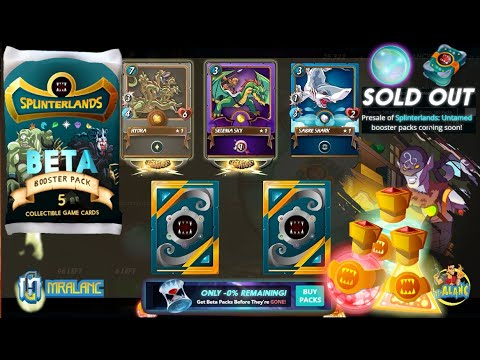 The main product sold by Splinterlands is the Booster Pack. Each 5-card Booster costs $2, and every card has a unique rarity drop chance based on specific percentages.
If you have card packs in Splinterlands, you are also eligible for airdrop points. If you hold older edition of splinterlands packs, then that price now is higher than its official release.
6.) Vouchers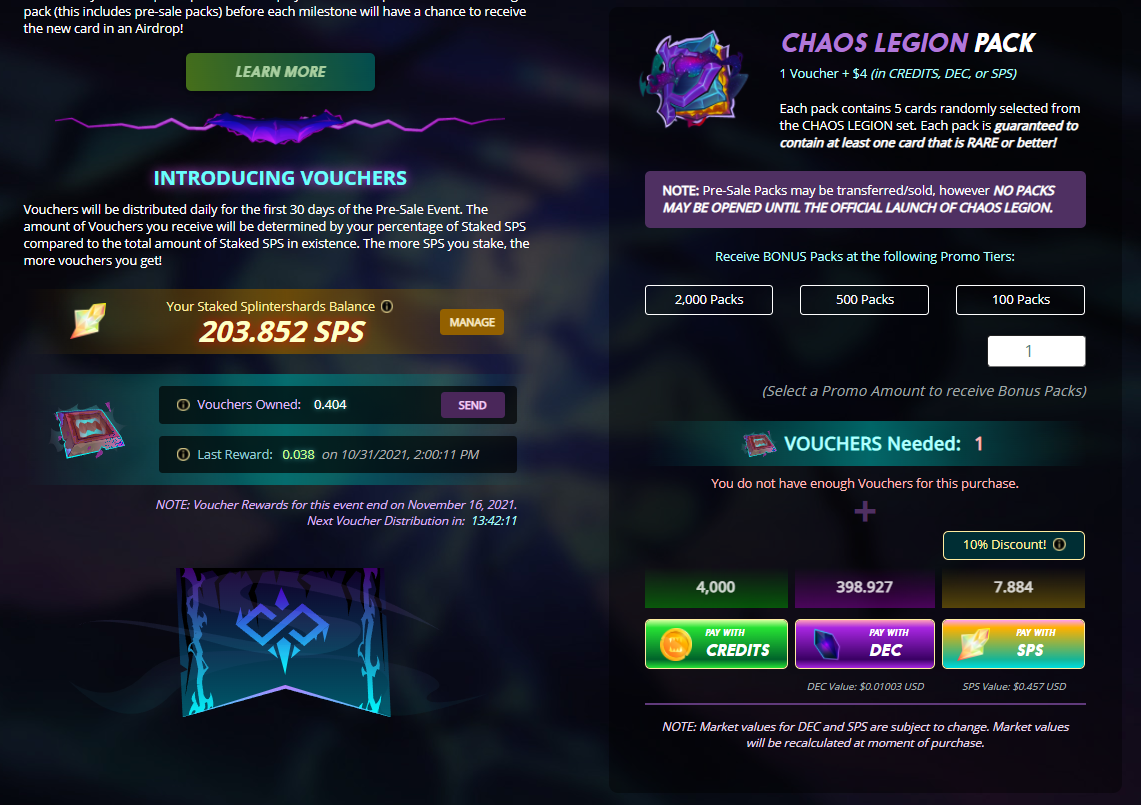 Vouchers are rewards for investors that staked SPS ingame. The more staked SPS you have, the more vouchers will be rewarded to you in a per day basis which ends in a specific time after the presale ends. This is a way for the Splinterlands team to reward investors who supports the game. This vouchers is used to buy presale packs and is very expensive on its official release.
7.) Land Plots and Totems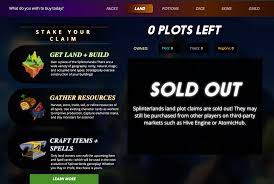 Splinterlands land is part of a huge upcoming expansion to the game that will grant owners the ability to craft their own items and spells for use in Splinterlands battles.
Primary Sale - SOLD OUT
Land can no longer be purchased from Splinterlands.com, but may be available on the secondary markets at Hive-Engine (Hive blockchain) and Atomic Hub (WAX blockchain).
In the primary land sale, Praetorian property was sold as claims, since the infrastructure that will allow migration and settlement are not yet in place. These claims are tokenized and transferable between accounts. Claims that a player owns are found in the non-card inventory by clicking the backpack icon in the top right corner of the CARDS tab.
Types of Claims
Plots - A Plot is the basic unit of Splinterlands land. In all of Praetoria, a total of only 150,000 plots will be sold to players. These plots do not make up the entirety of the continent, but only the player-owned portions. There will also be a mix of non-player-owned land that is controlled by the game.
Tracts - A Tract Claim is a unit of 100 total Plots. Every Tract is guaranteed to contain 1 Plot with a Keep.
Regions - A Region Claim is a unit of 1000 Plots. Every Region is guaranteed to contain 1 Plot with a Castle and 9 Plots with Keeps.
Also land plots and totems also counts for SPS Airdrop points.
Splinterlands has many ways for investors to earn passive income as listed above. But before you invest, please do make your own research and only invest what you can afford to lose. Because all assets ingame is equivalent to cryptocurrency which is very volatile. I also invest some assets in splinterlands because I can see the stability and sustainability of the game economy. I'm not a big investor but I personally trust the game in the long run and hoping to get a good return in the future. That is all folks and if you want to check the game official website. Pls click the link below.
Official Game Website: https://splinterlands.com/
---
---