Splinterlands Djinn Oshannus: Magic Offense and Magic Defense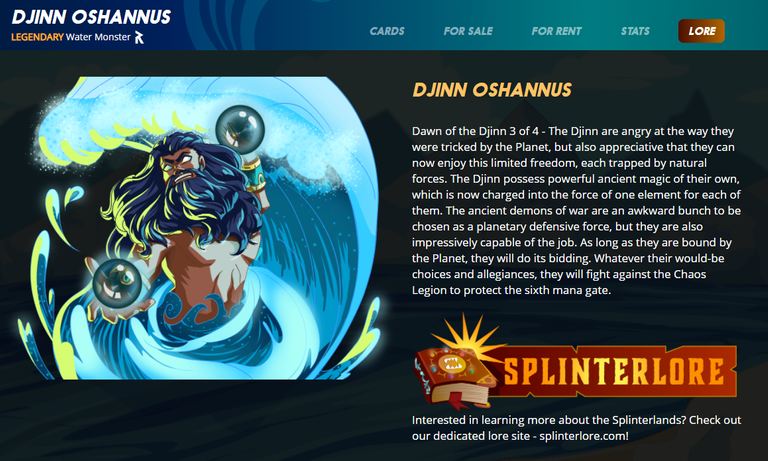 Djinn Oshannus is currently one of the latest reward card that can be obtained from chest rewards in Splinterlands. If you are lucky enough to loot this card in a chest, then its really a jackpot for you because not only that this card is a legendary monster, it also adds up to your power that can be accumulated to reach higher league.
Djinn Oshannus has 8 mana cost required to summon. Quite high for a one monster but it would be worth it for sure. This monster has 2 magic attack, decent burst damage if your summoner is Alric Stormbringer that gives +1 Magic attack, 5 speed which could give you the advantage to attack first, and 10HP, it takes time to kill this dude. His ability is void which is good against magic monsters.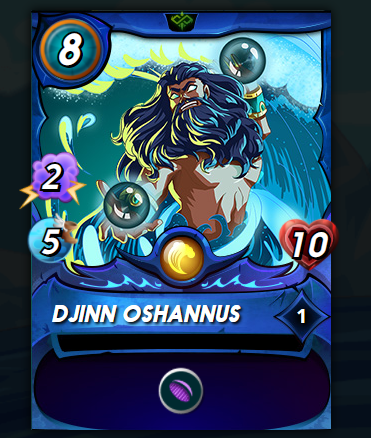 Best summoner for Djinn would be Alric Stormbringer which gives him +1 Magic Attack.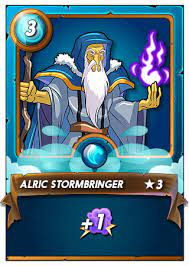 As of this writing, this is the current renting cost of Djinn Oshannus.
For Regular Foil Card: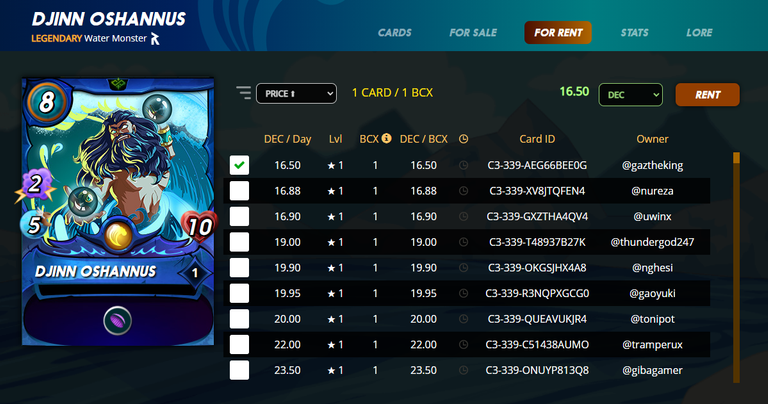 For Gold Foil Card: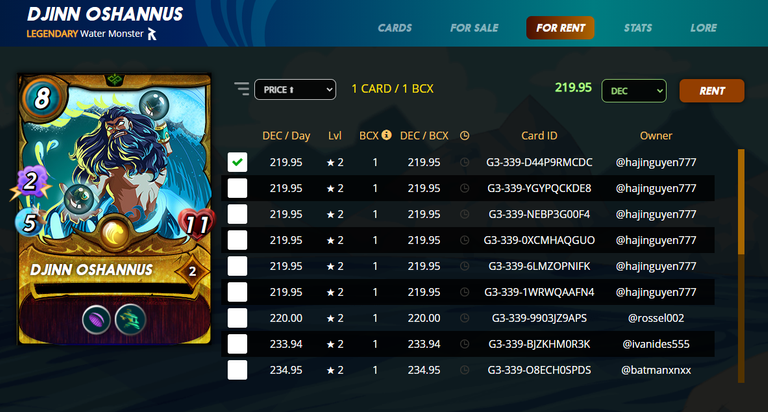 If you have some budget for renting, then make sure get one. The rented DEC would be returned and probably you will gain profit depending on your skills and strategy.
GAMEPLAY:
-Lineup
Best tank in Water Splinter Deck would be Lobstradamus, The Kraken, Torhilo The Frozen, Kelp Initiate and Sea Monster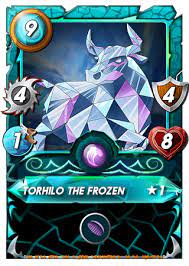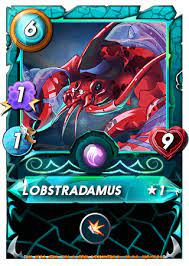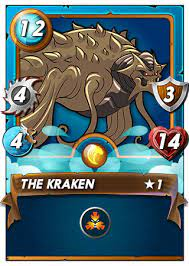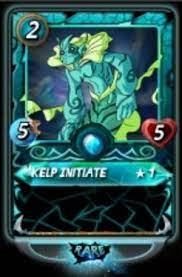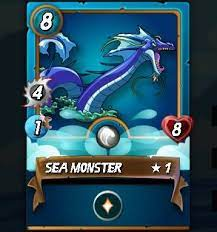 Backlines: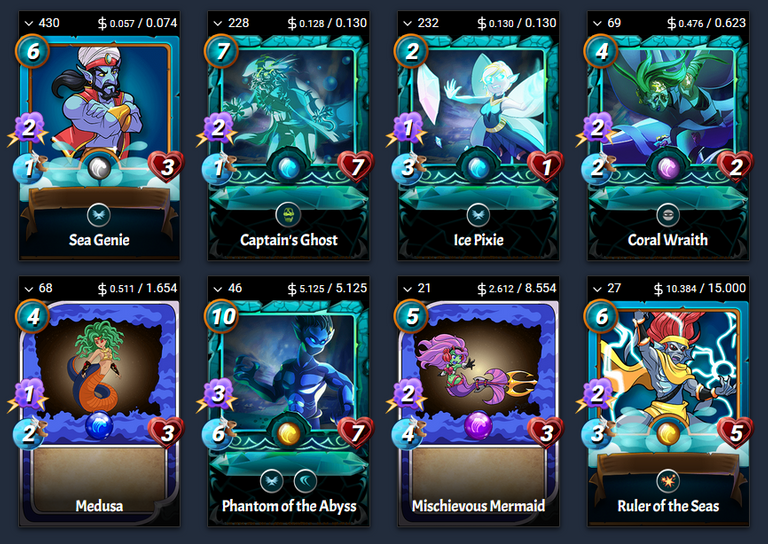 This is some of my recommended lineup in water splinter deck, but if you have some decent or good lineup in Neutral water deck, it still good as long as they have good synergy as a team. There are many decent tanks and magic attack monsters that could be added to this lineup. Just comment down below if you have some.
-Positioning
Just make sure you have a good decent tank as shown above and choose which best fits considering the mana required in that battle and your opponent's monster will he likely use because you can be countered with anti-magic lineup. So checking opponents history is a must and a key to victory.
Backlines would be any of the magic attacking monsters shown above. Proper positioning of backlines is also a key factor in a match.
This is it, this lineup is not too complicated to used, as long as your opponent is not a counter for your lineup. Victory is much guaranteed.
Final thoughts, play and try the game so you can experience the game because experience is the best teacher. You will learn gradually about positioning of monster and selection of additional monster aside from the monster shown above. You will also know or discover your own meta deck to be used as you play along. So, play splinterlands and do get experience and feel the thrill of this addictive game.
Official Website: https://splinterlands.com/
Thank You
For stopping by, please upvote, comment and reblog if you find this useful. Cheers!
---
---