Splinterlands: The Best NFT Block Chain Games 2021 as low as $10 to Start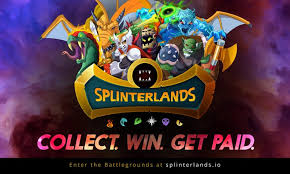 Splinterlands is a collectible trading card game built on blockchain technology. It is a lot like Magic the Gathering and Hearthstone where you build up a collection of cards and battle. You can battle other players in matches and tournaments. Each card is unique has different stats and abilities.
What makes Splinterlands different from other CCGs is that it's decentralized. You, the player, own all the assets in the game. By using blockchain technology, players can buy, sell, and trade their digital assets freely just as if they were physical cards, and all transactions are recorded on the HIVE Blockchain.
Splinterlands is a decentralized, digital collectible trading card game built on blockchain technology.
Splinterlands is an epic, multiplayer fantasy card game within which thousands of gamers battle every day with monsters in a fight for control of a chaotic world at war. Full transparency of the blockchain's distributed ledger enables gamers to see how many of each different card exists in the entire game. Every card is individually owned, which means that even the creators of the game cannot take them away from any player, and all players are free to buy, sell, or trade them just like physical trading cards.
Here is some of the cards in game.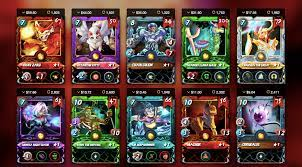 Official Website: https://splinterlands.com/
---
---