Goblin Shaman - Weekly Battle Challenge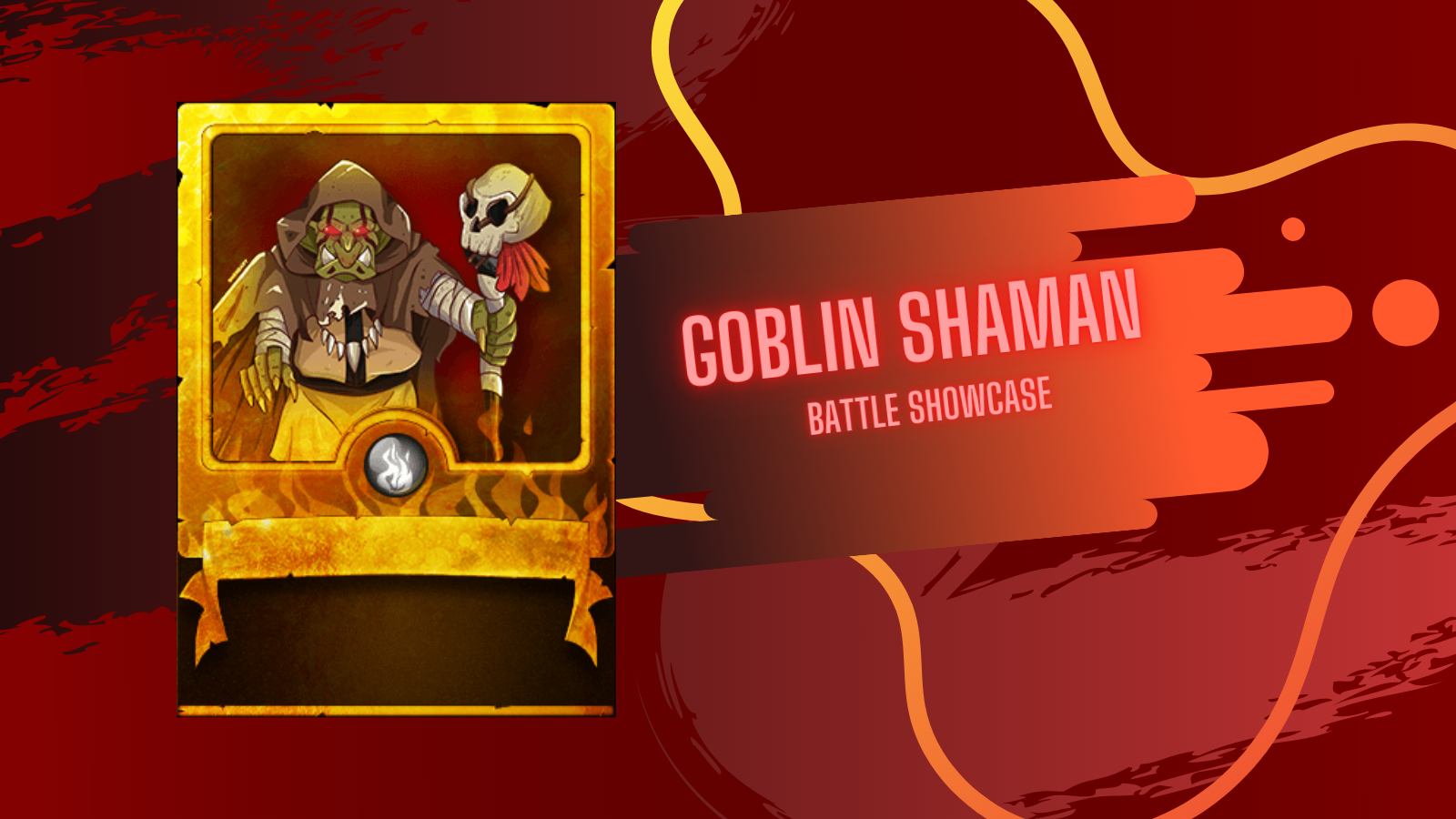 We are showing off Goblin Shaman in silver league for this weeks battle showcase!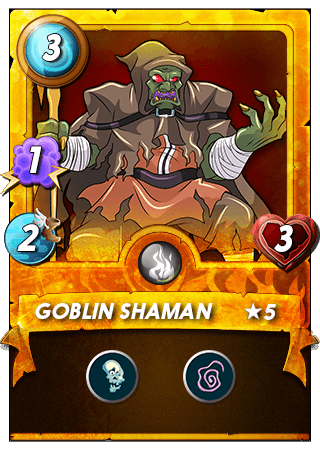 ---
Two rulesets where Goblin Shaman are very good in;
Enraged! Your opponents get a 1.5x speed boost when damaged so reducing speed by 1 gets more bang for your buck here.
Toxic Fumes! Reducing health of the enemy by 1 can be huge when dealing with poison, the quicker they die the less damage they can do to you.
---
Below is the video and the raw link to the battle and the breakdown will be just further than that.

https://splinterlands.com?p=battle&id=sl_507b9e4c22818e383aa81a1518dd05cb&ref=angrychipmunk1
---
Positioning!
Unfortunately my summoner was completely usless, but he was all I had.
I lead off with an exploding dwarf, the blast damage you can inflict to monster 2 in toxic fumes can make or break that monster, but here the Venari Wave Smith foiled my plans!
In position 2 is my main tank once the Dwarf gets killed off, unfortuneately RNG was not on my side and they got a hit on my strategy of speed dodging and ended up dying right away.
Then we come to the work horse of this line up is Almo! I have him in my snipe spot because once enraged he becomes extremely hard to hit, has a high health pool, and wont take poision damage!
Caladuum followed right behind, a card I very rarely use but I needed something with a high health pool that can always hit its mark because everyone is fast in this ruleset, he ends up clutching up and helping us get a win!
Goblin Shaman was the MVP here, he caused 3 indirect kills preventing 9 effective damage! The Venari wavesmith spawned with 3 HP that got reduced to 2 which was sufficient to kill him round 1, same goes with Axe Master getting reduced from 5 to 4 knocking him out before round 3. Then Djinn Oshannus, we got his HP down to 2 and if it wasn't for Shaman he would've gotten to attack us the next round which would've resulted in a definite loss for us!
Ontop of all the slaughter the Shaman provided he still did more, he slowed the enemy which allowed for some extra dodges that let us live until the end.
Then our trusty friend spirit miner in the back, giving us some extra speed which is very strong in this ruleset and providing decent sneak protection if it was present.
---
This was a very close battle, my opponent was using all level 1 cards and if they were leveled a bit more it might've been a bad outcome for me, but the Goblin Shaman paired with the rest of this team worked very well!
But my strategy of getting the most speed possible and reducing the opponents health to kill them with poison faster worked perfectly!
I've always loved the Goblin Shaman and is still on my buy it list, this guy is a rental sadly, but luckily for me the new Doctor Blight is fairly similar to him!
---
---
---