Axie Infinity—Centralized behavior in the Blockchain

As someone who's been playing this game for awhile, I'm no stranger to Sky Mavis' malpractice. They had no qualm about disabling players' daily earning without prior notice, or twisting their own ToS for their benefits.
Their server also crashed and rendered players without income for weeks last month, and their website for withdrawing funds conveniently went inaccessible when slp (their in-game crypto) hit ATH, and players were only able to got their slp when the price crashed back to 50% of ATH.
A few days back, Sky Mavis, for the good of all, told, and of course with a condescending tone as always, the community that they would severely cut down players' minimal incomes by reducing the pve and daily rewards by half. That essentially means that you need to pay much more to be able to earn in this game, since pvp favored pay-2-win heavily, and people with limited fun can't earn much in pve anymore.
But that's not all. They've secretly increased the difficulty of pve making casual players struggle with gaining minimum number of slp. Mind you, players still have to sit through 10 boring and stupid pve battles to be qualified for the daily quest. That essentially means players now have to spend much more time to earn much less, having their investment decrease in values.
Here are two screenshots. One from a youtube videos uploaded months ago, and the other is my game today. Both from the same stage.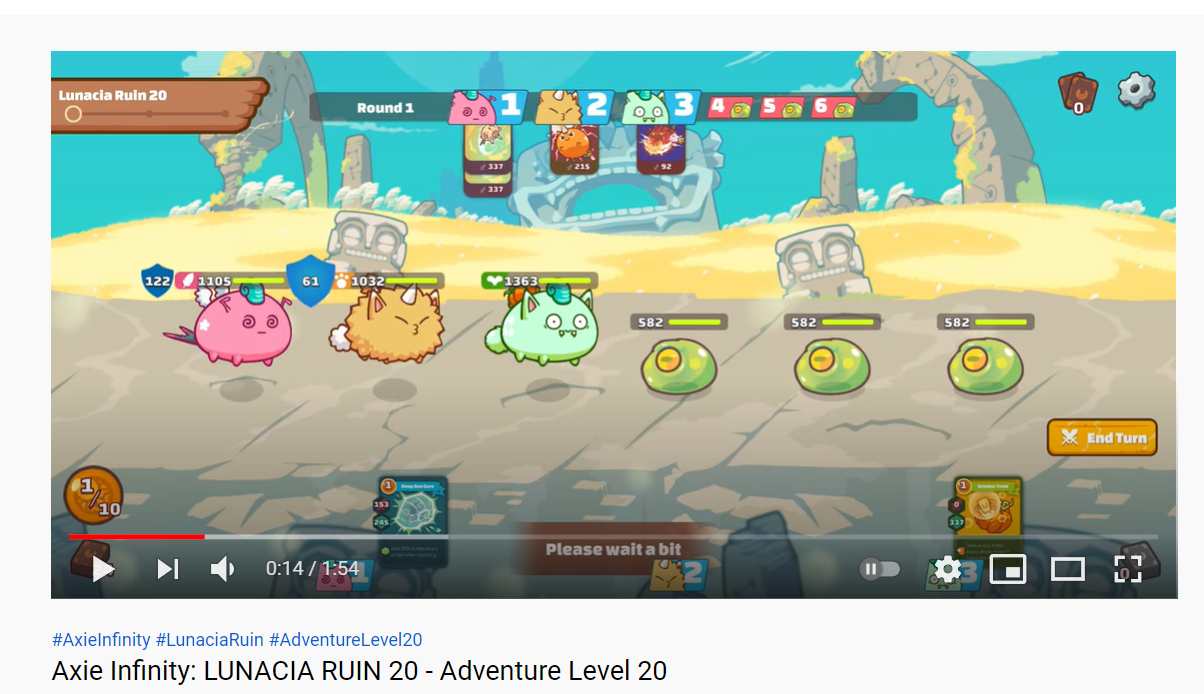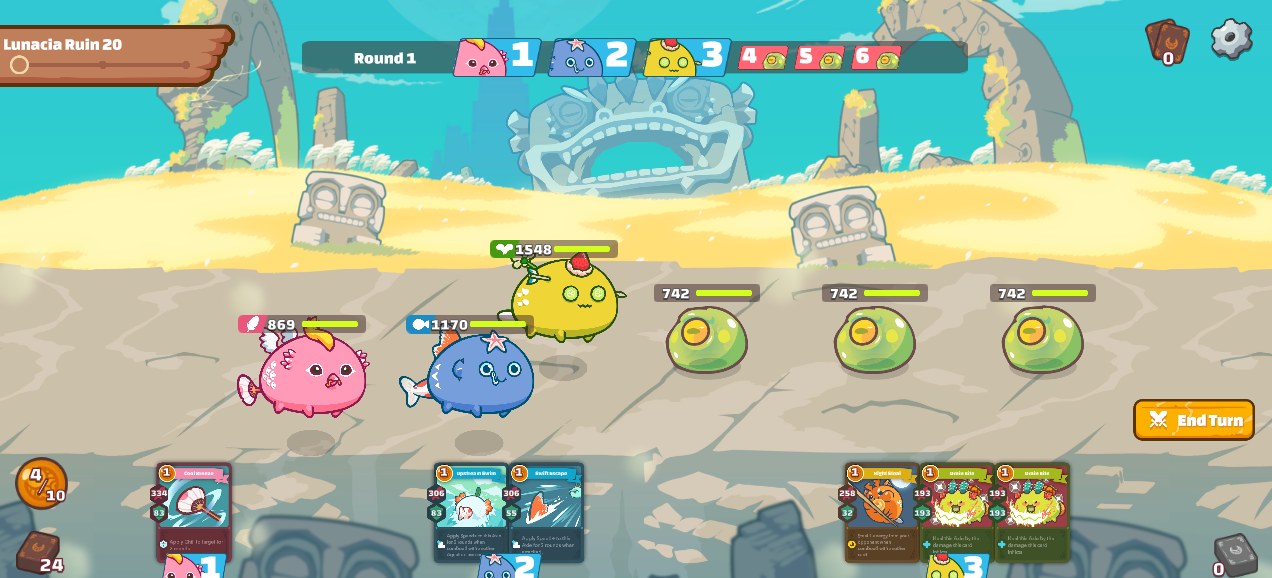 Sky Mavis knows too well that they can get away with these kinds of behavior simply because most of their players are financially dependent on this game. Some even admitted putting their life-saving into Axie Infinity. And yet, the assholes at Sky Mavis and their cock suckers are blaming players for not DYOR all the while painting a rosy picture about their project.
I don't know about you but never will I give these people anymore of my money. I'll try to get back as much as I can my initial investment and be done with Sky Mavis. My sanity would be grateful for that.
---
---