Defense and Attack, AGOR LONGTAIL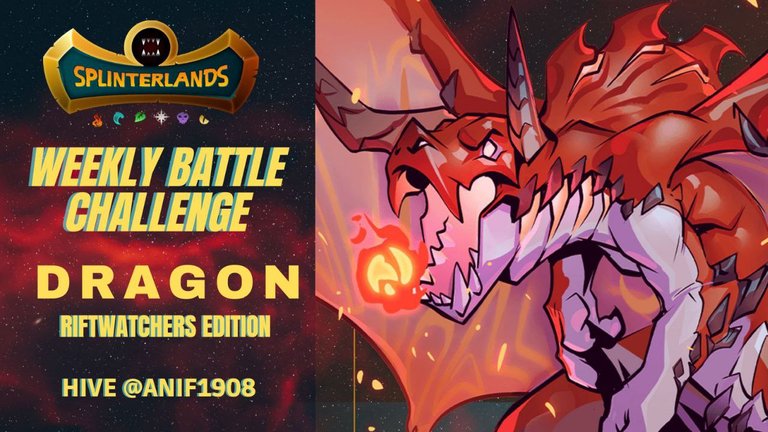 Hello Everyone!
Yeeey I'm back again with Splinterlands post, after My post GRANDMASTER RATHE//My First Silver League Tournament following the social media challenge, now I am participating in the Weekly battle challenge. The theme of this week is Magi of Chaos, but I chose one of the monsters from the Riftwatchers edition, Agor Longtail. Maybe next post I will wrote about Magi of Chaos.
Okay, let's just see what Agor Longtail's stats are like, how the strategy I use, and the advantages and disadvantages of this monster.

AGOR LONGTAIL
The mountains of Dragon's Roost reach high into the sky, their peaks tearing at the bellies of passing clouds. Many species of dragon have made their homes here among the crags and ledges. They live in relative harmony, away from the nuisance of the two-legged creatures that populate most of Draykh-Nahka. There is one that is different, though. She makes her home deep within the subterranean halls of the mountain range. Other dragons avoid her, and few will speak her name. The dragonborn know her well, though, and have worshiped her for as long as they can remember.
She is Agor Longtail, one of the largest red dragons ever to have lived.
Lore, Credits from Splinterlands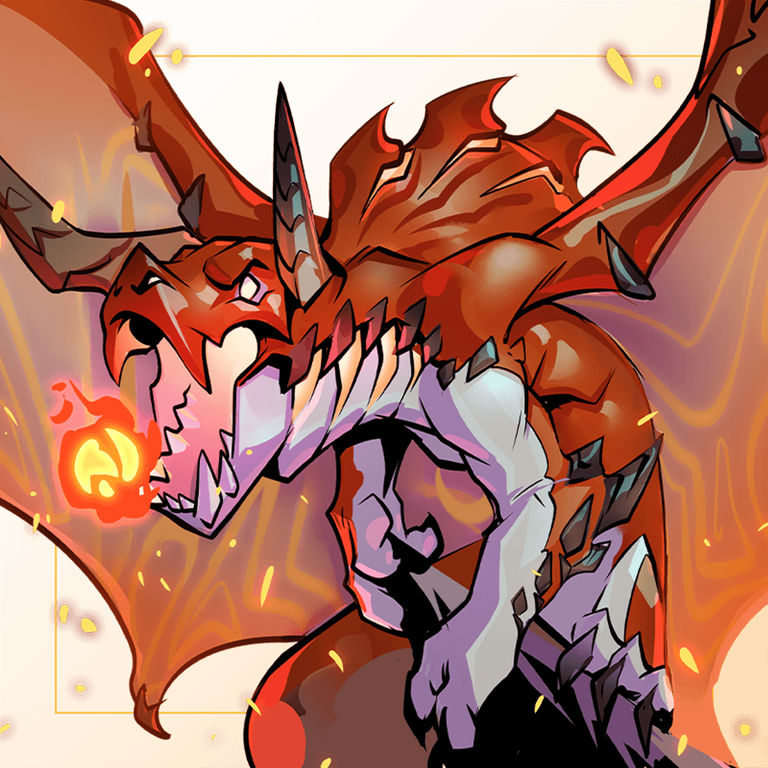 Edition: Riftwatchers
Rarity: Legendary
Element: DRAGON
Attacks: Magic, Melee
Abilities: Flying, Taunt, Void Armor, Heal
Agor Longtail is one of Dragon monster Riftwatchers edition with mana capacity 15. This monster is very suitable as a tank because it has taunt ability with high healt points and armor. Agor Longtail has two types of attacks, namely magic and melee. it's good enough to put this monster as a tank in the frontmost position as well as in the rear position. at level 1 and 2 these monsters already have abilities Flying, Taunt, and Void armor, and at level 3 Ability Heal will be active. Take a look at the image below to see the full stats.


BATTLE PREPARATION

Rulesets:
Healed Out (All Healing abilities are removed from all Monsters and Summoners)
Holy Protection (All Monsters have Devine Shields ability)
Mana Capacity 32
Element Actived: Earth, Life, Dragon
In this battle, I'm going to combine the Dragon element with the Life element. The strategy I will use is to use the Agor Longtail as a tank in the first position and aka in the support of Adelade Brightwing with repair ability behind it. Because the manacap in the battle is not high and Agor Longtail has spent 15 mana, then for the attacker I will use monsters with low mana. It can be said that the strategy I use is a defensive strategy. The line-up and details strategy of each monsters that I choose can be seen in the table below:
| Monster | Position | Strategy |
| --- | --- | --- |
| | Summoner | Dragon Epic Summoner 3 mana Kertch Kallevor Actually I choose because I only have this Summoner in Gold League, and other reason I choose this monster is because have low mana. |
| | First (tank) | Main Monster in this battle, Agor Longtail. Although in Gold League, but I used Level 1 Legendary monster, but its strong enough. They have 6 Armor and 11 HP. And have damage 2 magic and 3 melee attacks. They have speeds 3 and Flying ability that make increase miss chance. Other ability from this monster is Void Armor, its make damage from enemy monsters hit armor first before hit blood from this monster. I think this monster is strong as tank |
| | Second | Opportunity monster with speeds 3, Flying and True Strike ability and have 2 melee attacks. Strong enough as support attacker in this battle. the special thing that make me like to used this monster is kjust have 2 mana |
| | Third | Level 2 Adelade Brightwing as support My Agor Longtail because have Repair and resurrect ability. I think Resurrect in important to tank with Void Armor. Repair ability also has an important role because it will restore 2 damaged armors. Adelade Brightwing have 2 magic attacks as support |
| | Fouth | Level 4 Uraeus with actived poison ability. This monster also support attackers because just have 3 mana, have sneak ability, and have 2 melee attack ith 3 speeds. |
| | Fifth | Last position I choose Dax Paragon because have low mana but have decent HP and magic attacks. |

WHEN THE BATTLE BEGIN...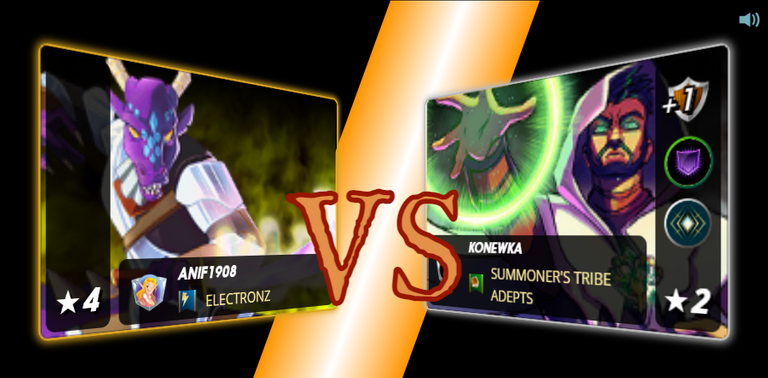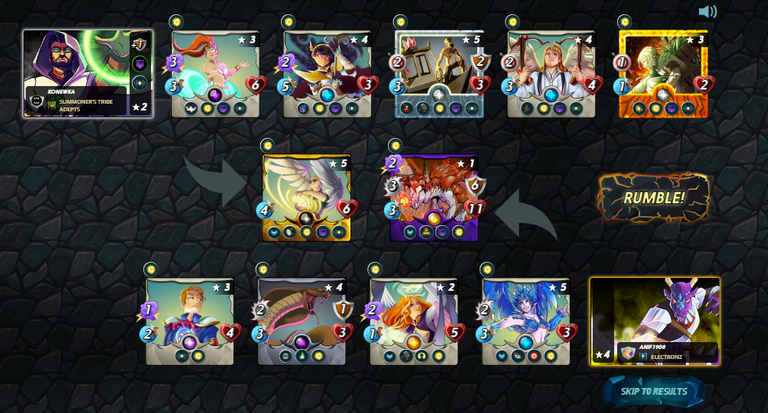 The line-up of the two teams can be seen in the picture above. Opponent uses Grandmaster Rathe as a summoner with monsters Pelacor Conjurer at first position, Djinn Renova at second position, Time Mage at third position, then Loan Boatman, Pelacor Arbalest and Herbalist at last position. What was this battle like? let's see the video I took from youtube below:
(Unsupported https://youtu.be/KAOUE56cLXM)
The battle starts from buffs and debuffs (nerfs) of all monsters and summoners. The average speed opponent is higher than my monster, so I have to defend first before I can counterattack.
If the video above cannot be played or the quality is not good, you can visit the link below to see the full battle.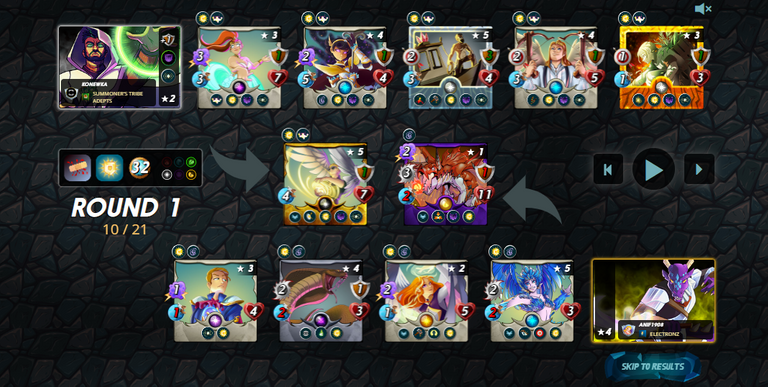 The flying ability of Agor Longtail is very useful here, some monster attacks fail to hit. After all my monsters had an attack I realized that I had forgotten the 1 strategy I used to use during the Holy Protection rulesets, which was to focus on 1 point of attack. This is because the first attack we give to the opponent is ignored, so we need 2x the new punch can hurt the opponent's monster. But from my calculations, my chances of winning are still there because in this round Uraeus with sneak ability and Celestial Harpy with Opportunity ability have the same target, Herlabist at last position.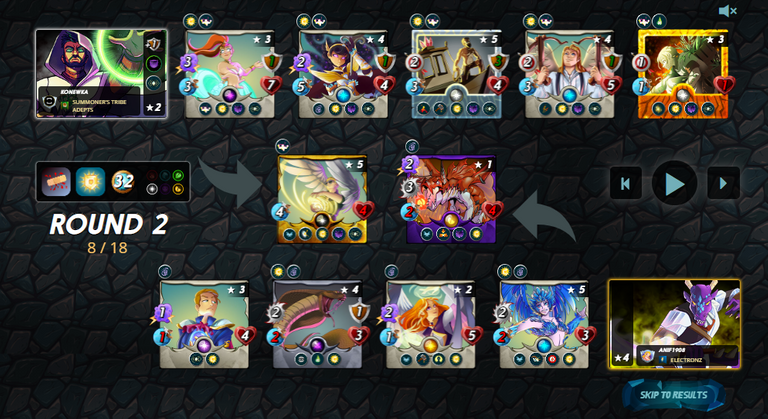 Herbalist killed by Uraeus attack at round 2. Its firs monster that died in this battle, then end of round 2 Pelacor Conjurer finally died, but My tank Agor Longtail only left 2 Armor and 2 HP.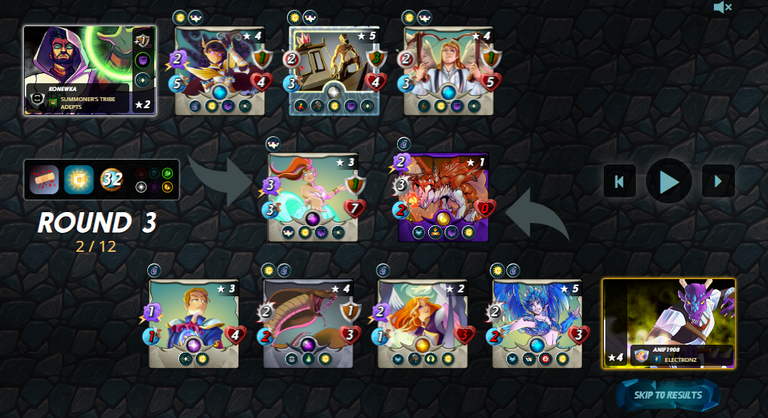 Agor Longtail Died at the beginning of the third round, but was resurrected by Adelade Brightwing. They back with 6 void armors and 1 HP, enough to last until the end of the third round. Moreover, it still gets support repair ability from Adelade Brightwing.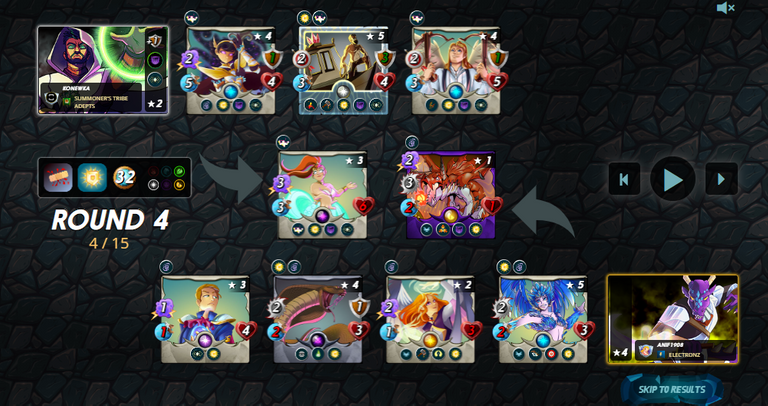 Agor Longtail almost died in this fourth round, after getting a streak of attacks from the opponent's monsters, there was only 1 HP left. Hit 1 more attack must have died. But RNG God sided with me because the second attack from Pelacor Albalest and Loan Boatman missed and get 2 void armors by repair ability Adelade Brightwing. End of round 4 Djinn Renova killed by Agor Longtail. There are 3 monsters left in Opponent side.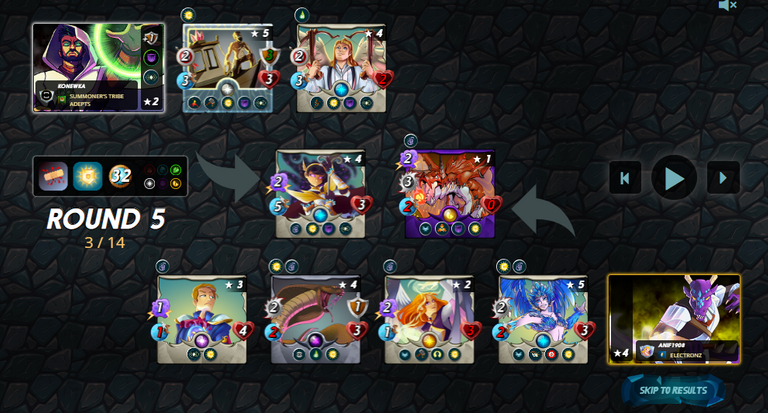 FInally Agor Longtail really dead at fifth round, but at this time I think My team still stronger than opponent. Pelacor Arbalest killed by Uraeus and end of this round Time mage died because Dax Paradox attack. 1 Range Monster left, its mean I win because this monster can't attack at the front position.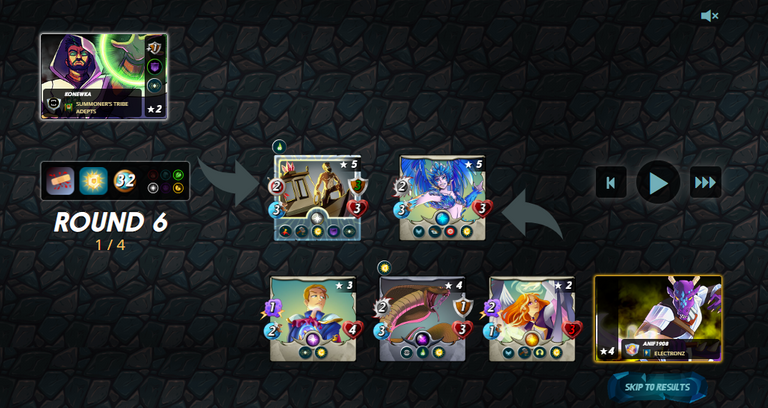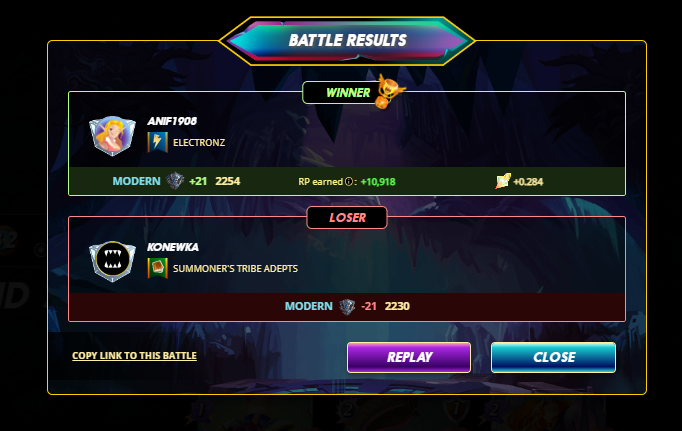 Strategy Discussion
The strategy I used is still working well in this battle, but in my opinion it is not optimal. RNG God is on my side now, but it is not guaranteed in the future. So there are a few points that I can conclude that you can consider in using Agor Longtail in your next battle strategy:
Agor Longtail have decent mana, so its just suitable to battle with high mana
You can use Agor Longtail as a tank both in the leading position and in other positions because this monster has 2 types of attacks, that is Melee and Magic.
You have to give Thank Heal support and Repair ability if you put this monster in the first position and Triage ability if you put this position in another position so that this monster's function as a Tank is stronger.
It would be better if you add a monster that increases speed or a monster that gives nerf speed to the opponent to optimize the Flying ability of this monster so that the chance of miss attack increases.
Another point, in the Holy Protection rulesets try to concentrate the attack on 1 target so that the attack is more optimal and the monster that is the target of the attack dies faster.

Thank you for visiting my blog, don't forget to upvote and leave comments. If you are interested in starting this game and don't have an account yet, you can use my referrals:
https://splinterlands.com?ref=anif1908
Credits:
The wonderful divider by @kyo-gaming
Thumbnail created using canva
All images taken from Splinterlands website
@splinterlands
---
---