Lord of Fire - Genderbend! [2D Digital Art Contest Entry]
Hi, Hivers!
Back with another Splinterlands fan art for this week's contest and this time it's something else. Not just fan art of a card. Oh, no, no, no. A genderbend of one! Let the chaos reign!
The chosen subject is Lord of Fire, of which I kept the name because it still works even with him being female in my rendition. And here she is!
Lord Of Fire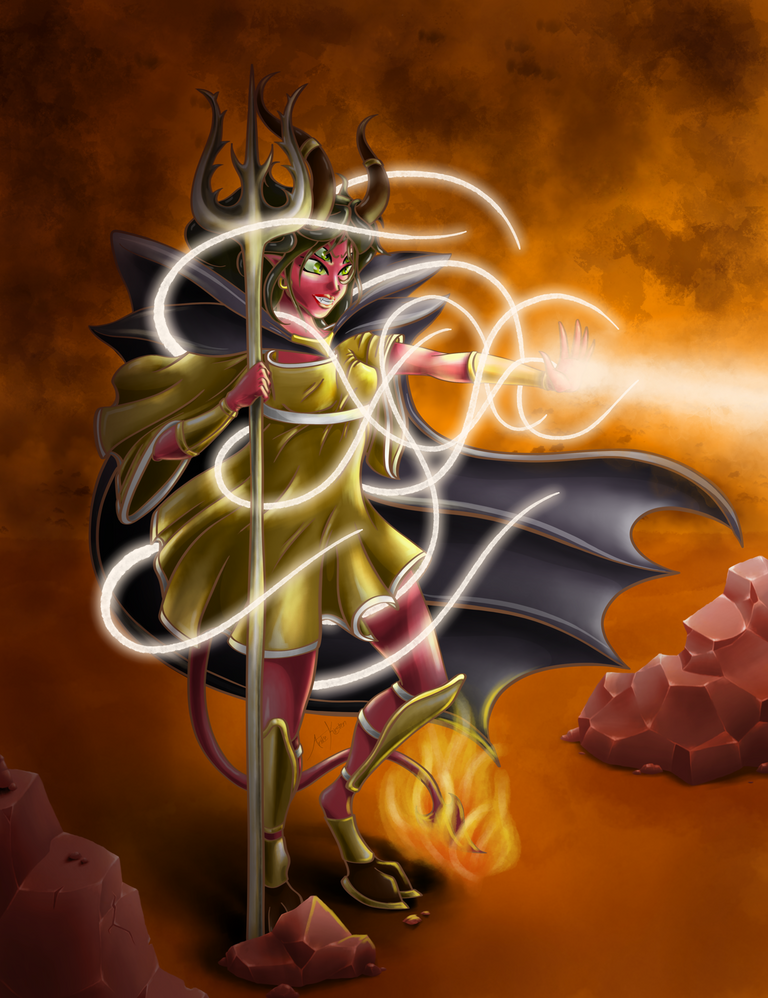 I also decided to keep working on developing this anime-style of painting. I must admit, it is really fun and surprisingly challenging, especially for someone who developed their style in semi-realism!
* It Starts With A Sketch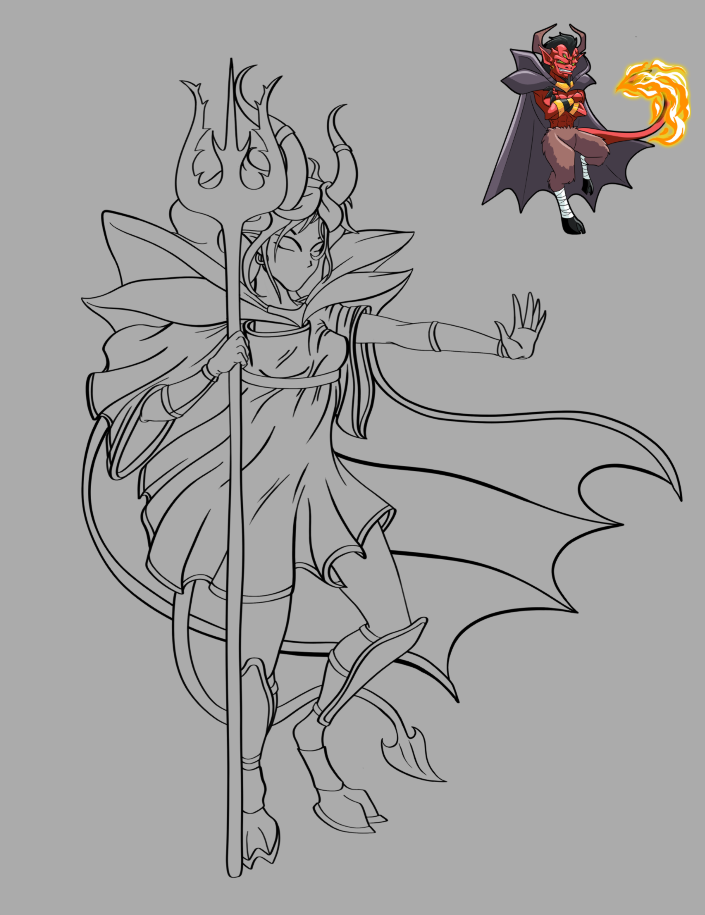 It was a very, very rough sketch at first, which I refined with a basic ink brush and, using my drawing tablet, made bold lines in places to give it depth and weight. I also thought she'd look cool with some weapon that's both functional and ceremonial, considering she is Lord of Fire, after all. So a pitchfork! A fancy one, because she looks like a devil and devils have pitchforks.
My sense of humour is a work-in-progress.
* Colours and Shading, Oh My!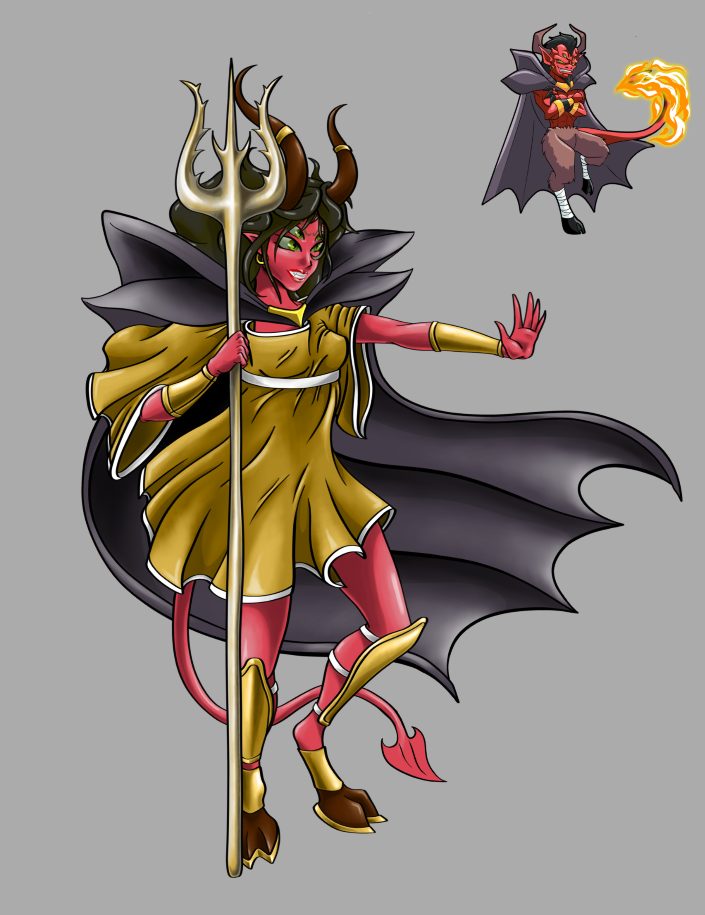 I blocked in her colours, keeping to the palette of the original card's art. The only change I did was the legs, making them smooth and bare with its merge of humanoid and bovine structure. And also because the colours for the fur drowned too much with the cape and I wanted them to pop more. I also had to improvise with her torso, adding a dress to cover her... sacred parts so that I don't have to mark this NSFW.
* The Power!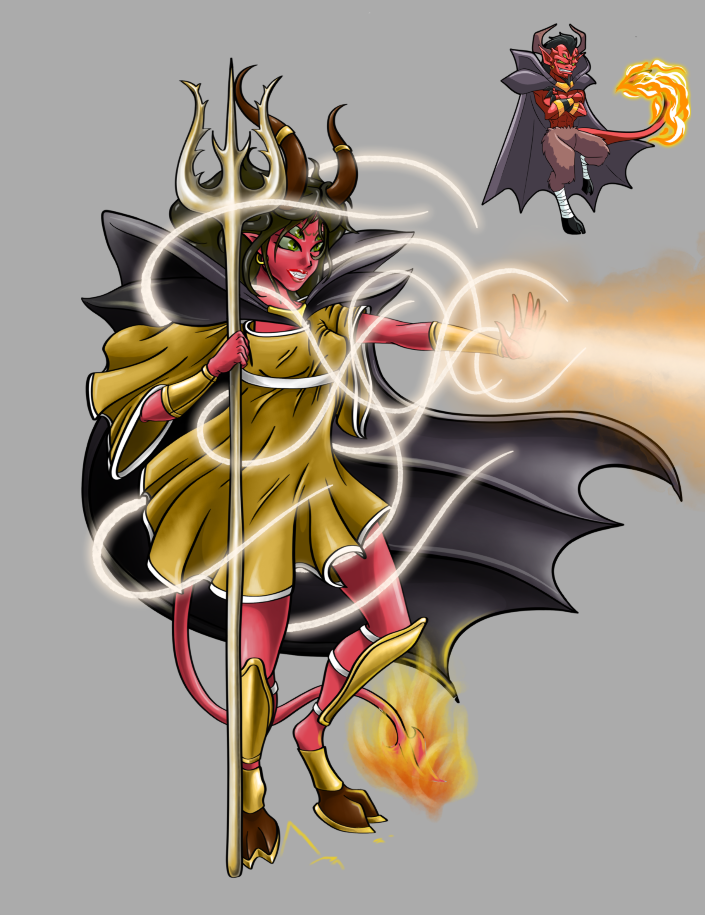 I needed a story. What is she aiming her arm at, what's the point of this image in the first place, and why should anyone care. Well, she's a Lord. Lords are made Lords because of their power (political, physical, magical, you name it). In her case, it's a power of fire magic. As the lore says, Lord of Fire can mold flames "as sculptor works clay". So I gave her a large blast with some tendrils for fine cutting to show off her control as well as her power.
* Behind the Scene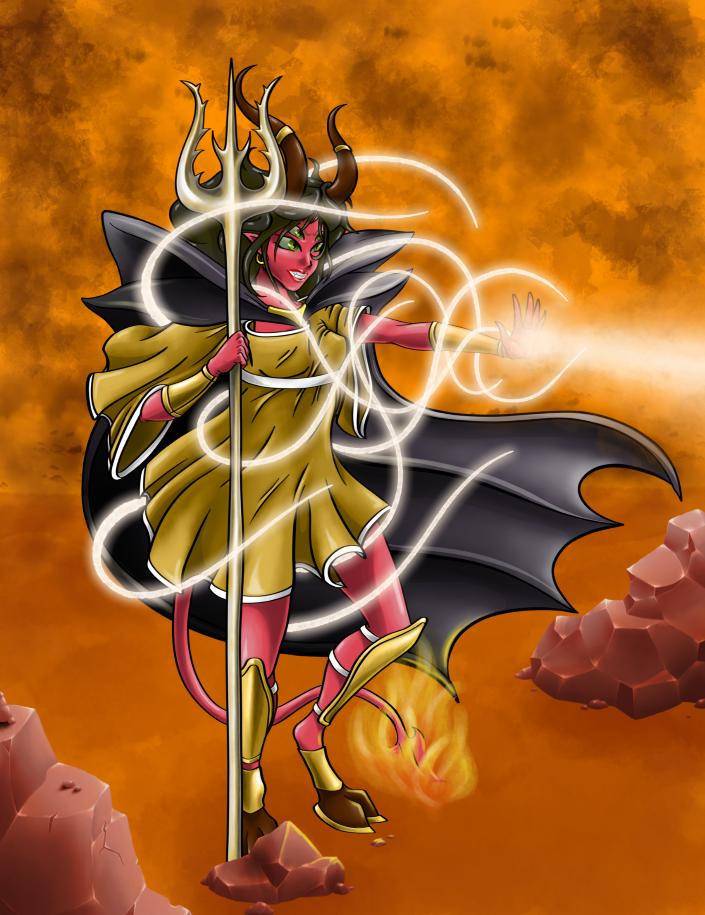 Then it was time for the background. Typically, one would start with the background, and generally the advice going around is to do so. But I couldn't. I mean, I could, but it didn't fit my style, my work flow. So I do it once the subject is close to done, enough that I can work in the environment afterwards when the background is done.
And, well, she's in the Burning Lands. The lands burn. So I made them burn! Muhahaha! And also added some rocks to give depth and perspective.
All that was left was to tinker with the shadows, add some stark highlights for the sharp light caused by the fire and magic, and set the atmosphere with colour layers. But those, they're trade secrets. Okay, not really, but it's always a whole new technique and all new settings for each painting so I can't really describe them to benefit other artists on Hive.
All I can say that will be worth anything is to not be shy about using layers, playing with colours, and playing around with layer settings and opacity. You never know how good a setting will work for an art-piece until you try it. Hopefully that bit of advice will help others learn to break free and explore their art software and what it offers in totality.
* The GIF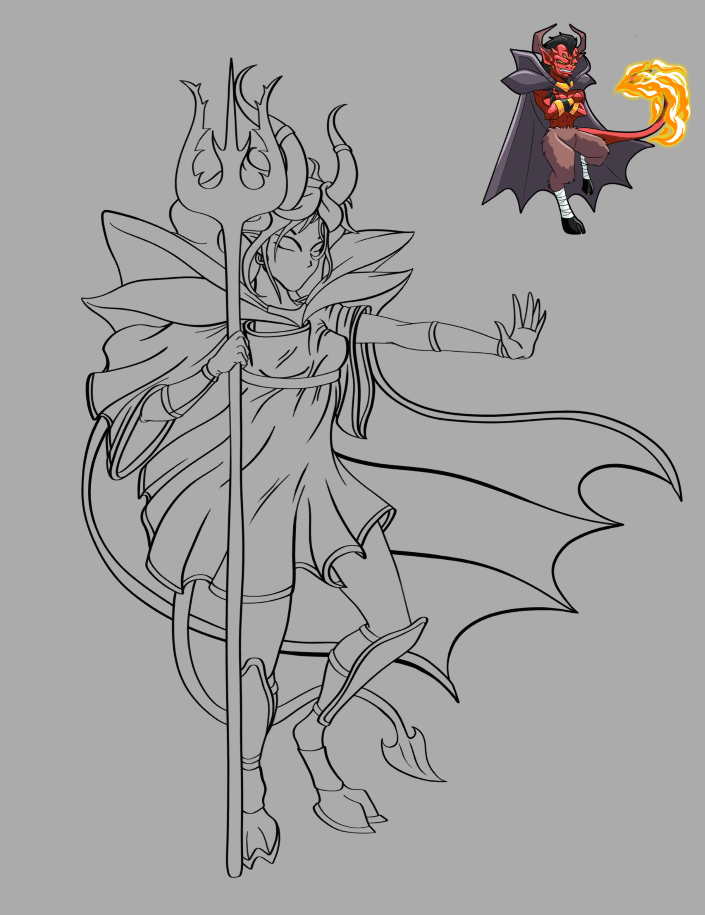 Thanks for stopping by and reading and supporting!

Made in Krita. Copyright 2021 Anike Kirsten
---------------------------------
Art Portfolio
Commissions Open
---------------------------------
---
---