A great day with a LEGENDARY Gladiator!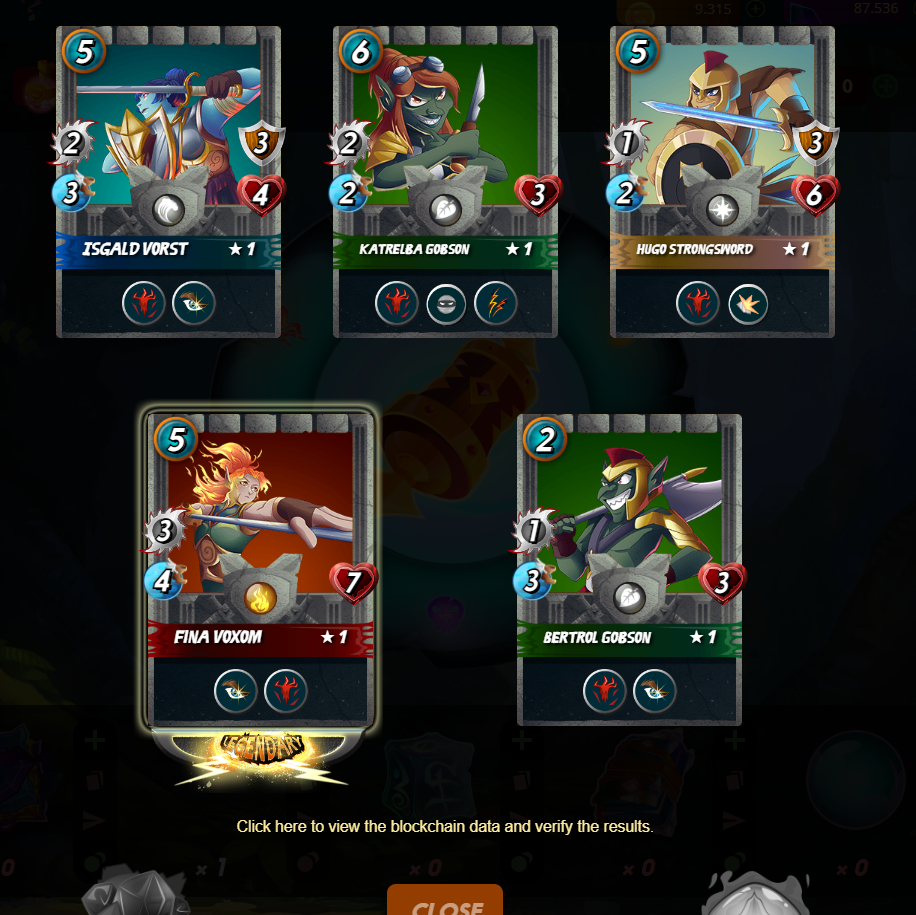 Who doesn't know about the amazing performance of gladiators in the brawls and it is necessary for doing good in brawls as gladiators are always over-powered monsters!
Today I have pulled a Legendary Gladiator "FINA VOXOM" from the FIRE TEAMwhich has the great ability of opportunity with a MANA cost of 5, it has 3 MELEE attacks and 7 hearts!
It has some more great abilities such as PIERCE, STUN, and REDEMPTION at a higher level, making this card a beast for any battle.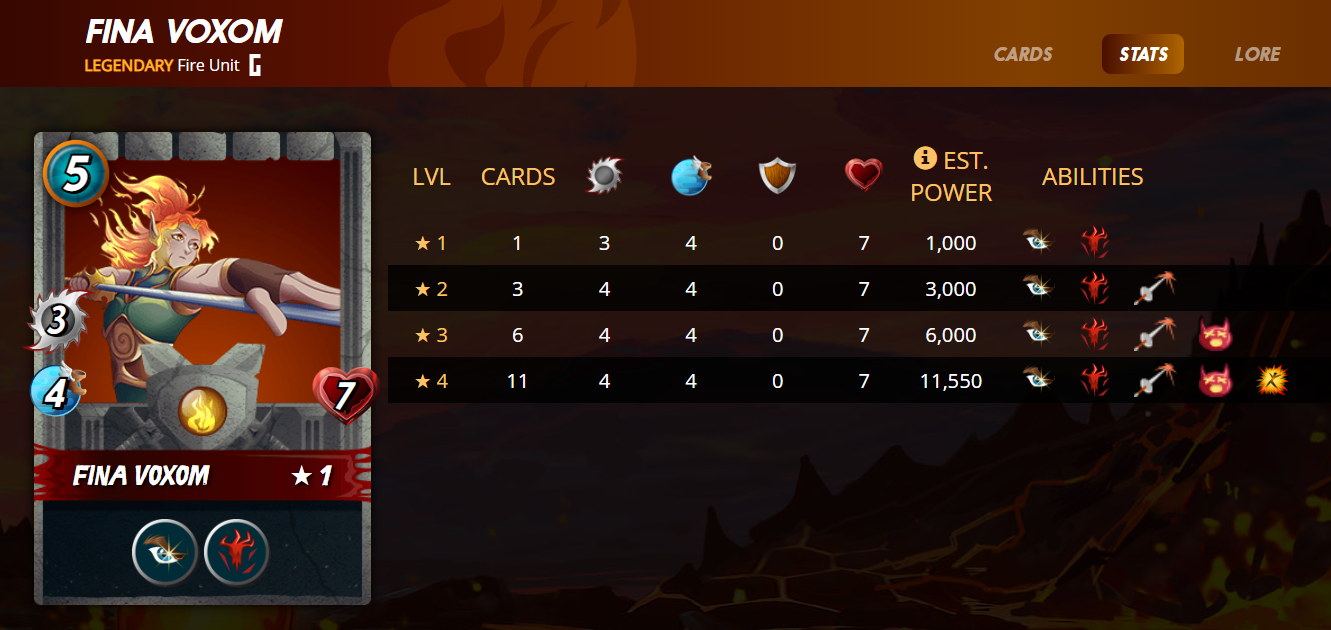 Thanks for reading my post! have a good day!
---
---