Loyal Ape Track - Article 1: Days 1-7 Rewards

About Me
Hello, my ign on Twitch and Splinterlands is ApeOfWallSt. If you like what you read, please give my Peakd and Twitch a follow. Many thanks.
I am one of the many SplinterlandsTV streamers. I have been playing Splinterlands since Beta packs were launched on tron network.
Goal, Journey, and Reward
Recently, I started a new account on Splinterlands and named it ApeOfWallSt to be in sync with my twitch.
I took this new novice account to Gold 1 in roughly six hours of grinding. I want to show my readers and followers our luck with daily focus and whether or not we like the new ranking reward system.
Since it is a new account, we are unfortunately earning bronze loot despite achieving gold status. This can be a good comparison article for next season when we earn gold loot on this account. Lets see if we will get blessed by Splinterlands RNG God.
Rewards Status
Day 1: 24 Bronze Chest Loot

Day 2: 25 Bronze Chest Loot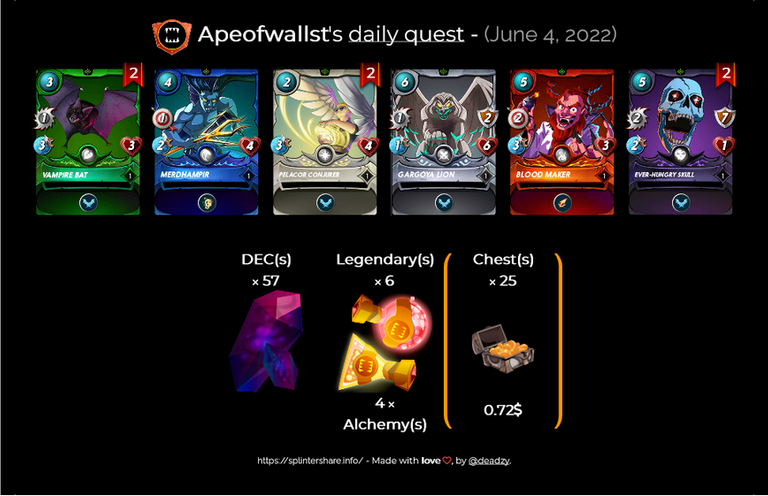 Day 3: 23 Bronze Chest Loot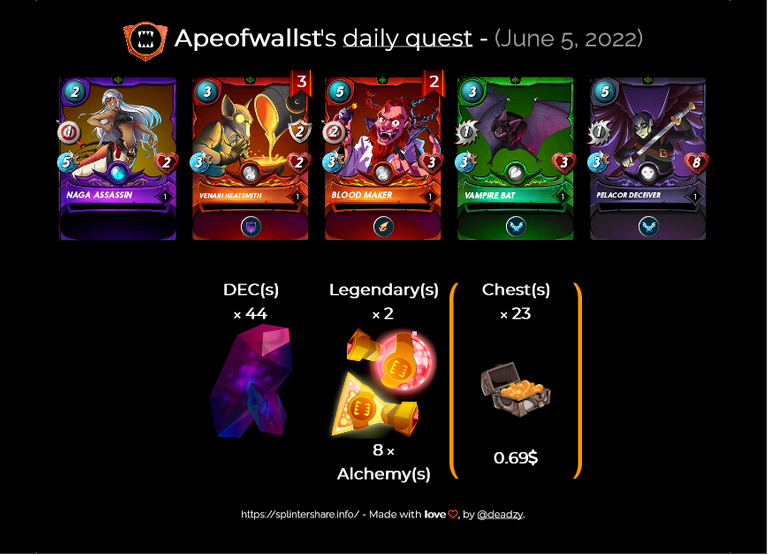 Day 4: 13 Bronze Chest Loot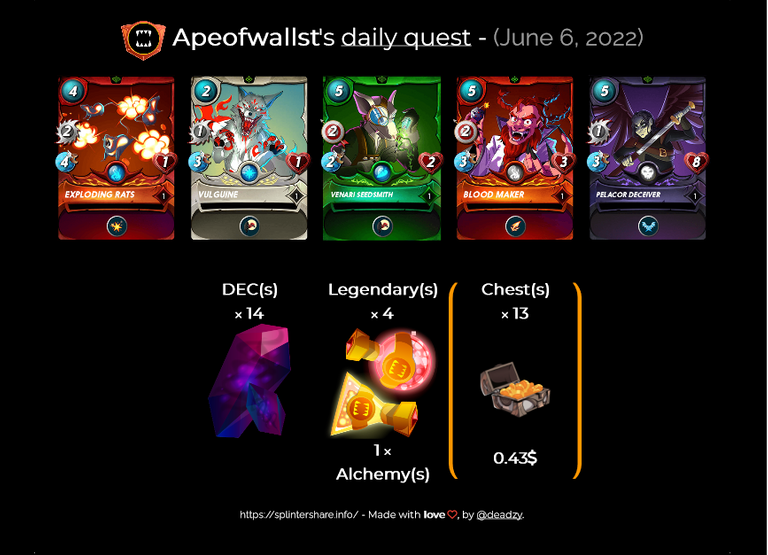 Day 5: 30 Bronze Chest Loot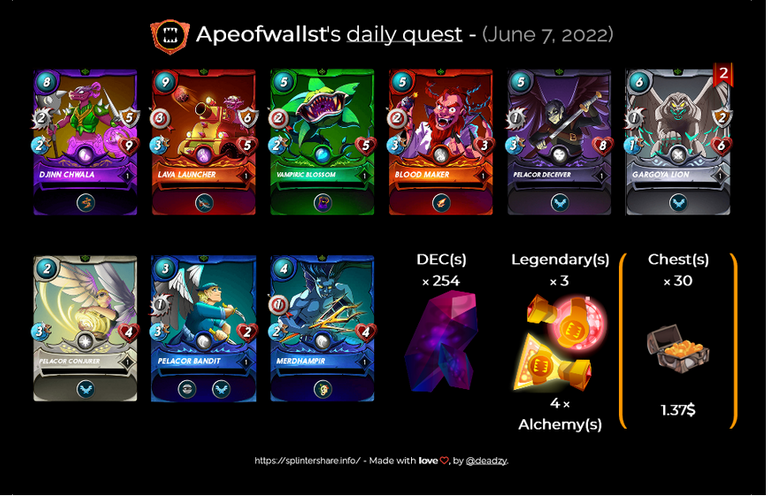 Day 6: 22 Bronze Chest Loot

Day 7:
Overall Opinion on New Ranking System
*Can i just stay in bronze? :)
Support Us by
-following us on twitch
-following us on peakd
---
---