[ENG/ITA] A New Season Unfolds Before Me / Una Nuova Stagione si Apre Dinanzi a Me!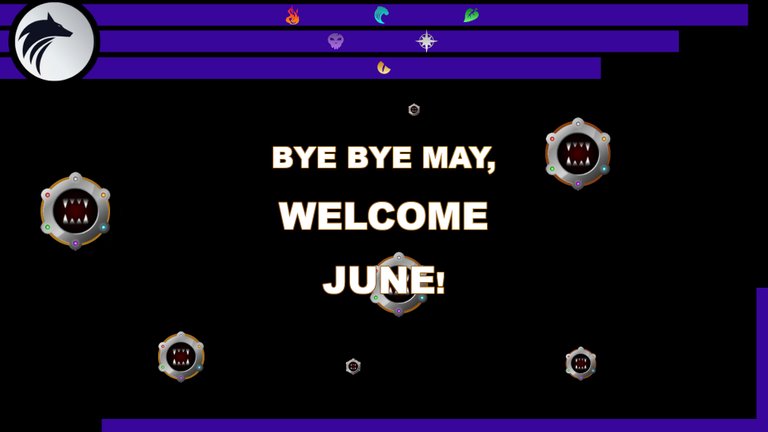 ---
La versione italiana

si trova sotto quella inglese

The italian version

is under the english one

---
A New Season Unfolds Before Me

Finally the month of May is coming to its end: it has been a backbreaking month for me, stressful and tiring like few others, but at last we have reached the threshold of June.
And in the meantime hot weather has also arrived, a lot of hot weather! Here in Florence we are already boiling and I don't dare to imagine how it will be when the real summer heat arrives 🔥😭
But the heat is very little compared to the sense of freedom I feel right now, being able to write this Hive post without having to take a moment out of yet another day in which every moment is essential to me and must be profitable.
So I can also get back to turn some thoughts to Splinterlands, which this month has been throwing a lot of new features into the mix, with I literally having to fumble around trying not to lose half of them along the way.
The most important one is definitely the introduction of the new staked SPS requirement needed to get 100 percent of the rewards of the League in which one is playing. Sadly, in these almost two years, despite the fact that I have always set aside every SPS I have earned and even bought a little extra here and there, my total portfolio has come to count just 3300 SPS, which places me nowhere near those required for the Gold League.
In short, after months and months spent trying to reach this League, and after finally reaching it, then here's the game setting me before a new obstacle... and this time the whole thing seems to have gone way beyond my possibilities.
What a pity, really a pity because this way I find myself with my hands tied, and - unless the reduction in rewards affects only the SPSs obtained, and not the Soulbound cards and Chaos Legion packs - this will mark the end of me playing in ranked games, since I have no intention whatsoever of playing in the Silver League ( even here, by the way, with decreased rewards).
So is this the end of the story? Well, surely not, both because there has been talk of a market for delegations in SPS, so I will first need to see how much this will cost, and also because my focus has actually been for a while now mainly on brawls, which have been the most fun aspect of the game for me for some time.
Now, more than ever, I'd like to see the EDSF Guild going at full throttle and start climbing the leaderboard, perhaps even considering at some point the idea of moving up to Tier 3, to increase the rewards gained from each brawl played!
With that in mind, I have made the decision to burn enough DECs to get 10,000 Guild points in the now upcoming event organized by Splinterlands, so that I could contribute more relevantly to the growth and enhancement of the Guild.
I also want to focus on researching tournaments with low entry costs, so as to evaluate whether there is potential there to explore as well.
It's all but over in a nutshell!
Splinterlands is the play2earn game I am most invested in and accounts for a very large part of my portfolio on Hive, so for me it's not a matter of deciding if to move forward, just in which direction to proceed :)
Of course if they are not going to reduce the number of Soulbound cards I can find in each chest they would make me a nice gift 😁🤞

---
If you've read this far, thank you! If you want to leave an upvote, a reblog, a follow, a comment... well, any sign of life is really much appreciated!
And if you feel brave, you can also try following me on Twitter.
If you are not registered on Splinterlands ... well, you are still in time to do the right thing
And if you want to rent your cards automatically with a super-efficient and user-friendly bot, try the Rental Golem by Splex.GG!

---
Versione italiana

Italian version

---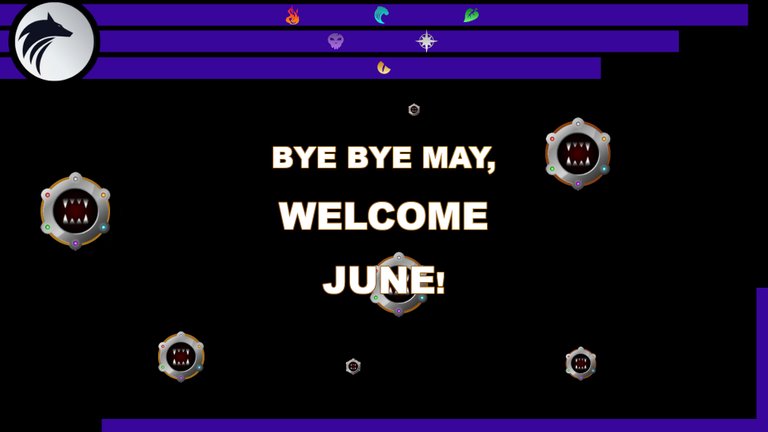 Una Nuova Stagione si Apre Dinanzi a Me!

Finalmente il mese di Maggio volge al termine: è stato un mese massacrante per me, stressante e faticoso come pochi, ma alla fine siamo arrivati alle porte di Giugno.
E nel mentre è arrivato anche il caldo, un sacco di caldo! Qui a Firenze già si bolle e non oso immaginare come si starà quando arriverà il vero caldo estivo 🔥😭
Ma il caldo è ben poca cosa rispetto al senso di libertà che provo in questo momento, con la possibilità di poter scrivere questo post di Hive senza dovermi ritagliare un attimo di tempo nell'ennesima giornata in cui ogni momento mi è essenziale e deve essere proficuo.
Posso quindi tornare anche a rivolgere qualche pensiero a Splinterlands, che in questo mese ha deciso di buttare nel calderone un sacco di novità, con io che ho dovuto letteralmente annaspare per cercare di non perderne mezze per strada.
La più importante è sicuramente l'introduzione del nuovo requisito degli SPS in stake necessari per ottenere il 100% delle ricompense relative alla Lega in cui si sta giocando: purtroppo in questi quasi due anni, nonostante abbia sempre messo da parte ogni SPS ottenuto e perfino acquistato qualcosa in più qui e là, il mio portafoglio complessivo è arrivato a contare appena 3300 SPS, che mi posizionano lontanissimo da quelli richiesti per la Lega Oro.
Insomma, dopo mesi e mesi passati a tentare di raggiungere questa Lega, e dopo averla infine raggiunta, ecco che il gioco mi pone dinanzi ad un nuovo ostacolo... e stavolta la cosa sembra essere schizzata ben al di là delle mie possibilità.
Peccato, davvero peccato perchè così mi trovo un po' con le mani legate e - a meno che la riduzione delle ricompense non riguardi solo gli SPS ottenuti, e non le carte Soulbound e le bustine Chaos Legion - ciò segnerà la fine del mio tempo nelle partite classificate, dato che non ho la minima intenzione di giocare nella Lega Argento (anche qui, tra l'altro, con ricompense ridotte).
Finisce tutto qui allora? Be', questo sicuramente no, sia perchè si è parlato di un market per le deleghe in SPS, per cui ci sarà prima da vedere quanto costerà tutto ciò, sia perchè il mio focus in realtà è già da un po' orientato principalmente sulle brawls, che rappresentano per me da tempo l'aspetto più divertente del gioco.
Adesso più che mai mi piacerebbe vedere la Gilda EDSF ingranare la giusta marcia e ricominciare a salire la classifica, magari prendendo anche in considerazione l'idea, prima o poi, di passare al Tier 3, per aumentare ancora di più le ricompense ottenute con ogni brawl!
Proprio in tale ottica ho deciso di bruciare un numero di DEC sufficiente ad ottenere 10.000 punti Gilda nell'ormai prossimo evento organizzato da Splinterlands, in modo da poter dare un contributo più rilevante alla crescita e potenziamento della Gilda.
Voglio anche dedicarmi alla ricerca di tornei dal basso costo di ingresso, così da valutare se anche lì ci sia del potenziale da esplorare.
E' tutto fuorché finita, in poche parole!
Splinterlands è il gioco play2earn su cui ho investito maggiormente e rappresenta una parte molto rilevante del mio portafoglio su Hive, per cui per me non si tratta di decidere se andare avanti, ma solo in che direzione procedere :)
Certo se non mi riducessero il numero di carte Soulbound che posso trovare in ogni chest mi farebbero un bel regalo 😁🤞

Se sei arrivato a leggere fin qui, grazie! Se hai voglia di lasciare un upvote, un reblog, un follow, un commento... be', un qualsiasi segnale di vita, in realtà, è molto apprezzato!
Se poi ti senti coraggioso, puoi provare a seguirmi anche su Twitter.
Se non sei registrato su Splinterlands... be', sei in tempo per rimediare.
E se vuoi rentare automaticamente le tue carte grazie ad un comodissimo e super-efficiente bot, prova il Rental Golem by Splex.GG!
---
---