[ENG/ITA] Christmas's Brawl! / Brawl di Natale!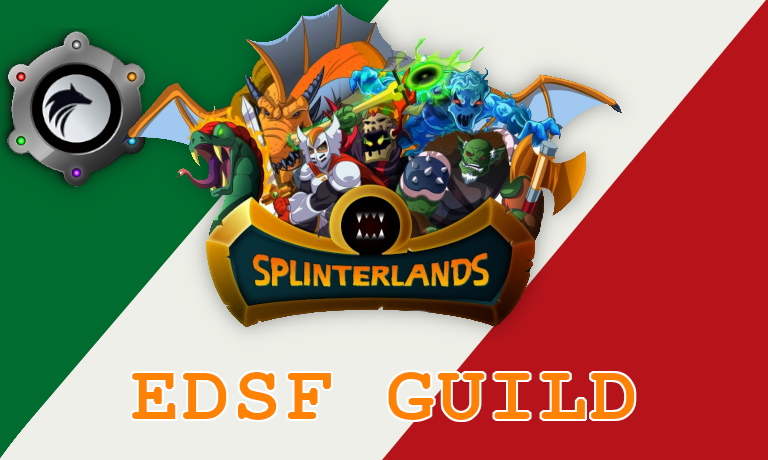 ---
La versione italiana

si trova sotto quella inglese

The italian version

is under the english one

---
Christmas's Brawl!
First of all, I hope you all had a good Christmas and that the holidays went in the best possible way: with your beloved ones, in health and happiness.
🎅🎅🎅
As for the brawl that we played a few days ago, the final results saw the EDSF Guild closing in fifth place: a nice result, slightly lower than what is now our usual standard. The brawl didn't started well, with the victories struggling to come and our points that didn't want to increase at all. Luckily, towards the end the wind changed in our favor and were able to close the brawl in the top half of the leaderboard.

The fifth place let us get a good amount of prizes, just below those of last week: 1225 points of
merits
and staked 16.994 SPS. The first three places went to: 🥇
@arc7icwolf
, with 6 wins and 1 loss; 🥈
@alequandro
, with 6 wins and 1 loss; 🥉
@occhiblu
, with 5 wins and 3 losses. Moving on to the matches analysis, here are the three chosen victories!
click on the image to zoom or on the player's name to get to the battle on Splinterlands.com
---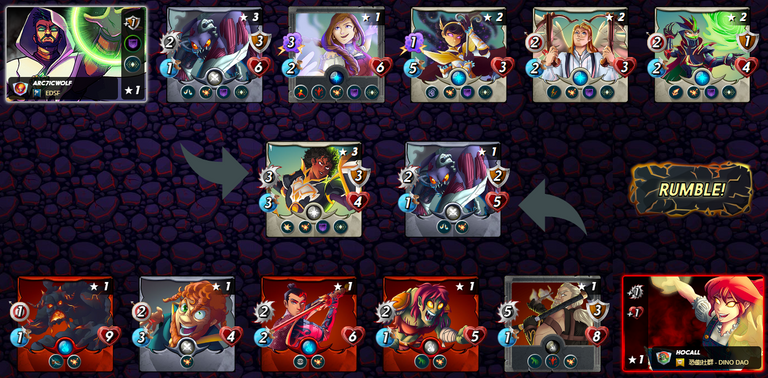 Brawl match of Arc7icWolf
-
Grandmaster Rathe
is an extremely versatile card, playable, despite the high mana cost, even in games where the mana available is not so much: the abilities given by this Summoner are excellent in numerous rulesets. In this game the extra armor gave my creatures a greater resistance to the damages dealt by the
explosive weaponry
ruleset, allowing me to eliminate most of the opponent's creatures before they could harm mines too much.
---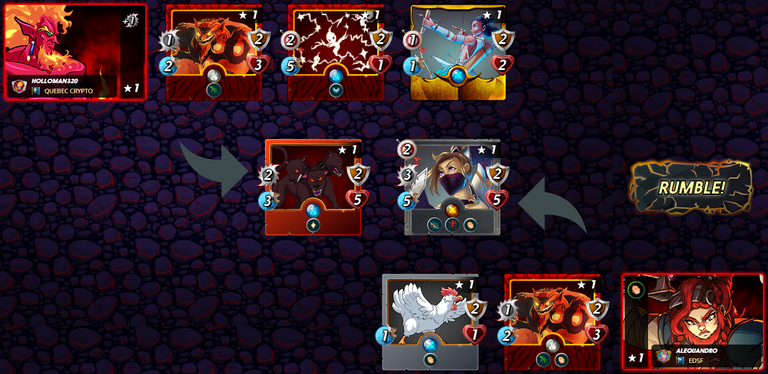 Brawl match of Alequandro
-
@alequandro
relied once again on the Summoner
Skargore
and the ability
enrage
; this time it also places a fearsome legendary creature from the Gladius set as tank:
Tatiana Blayde
. His team was simply devastating and saw the legendary monster tearing all enemies to pieces!
---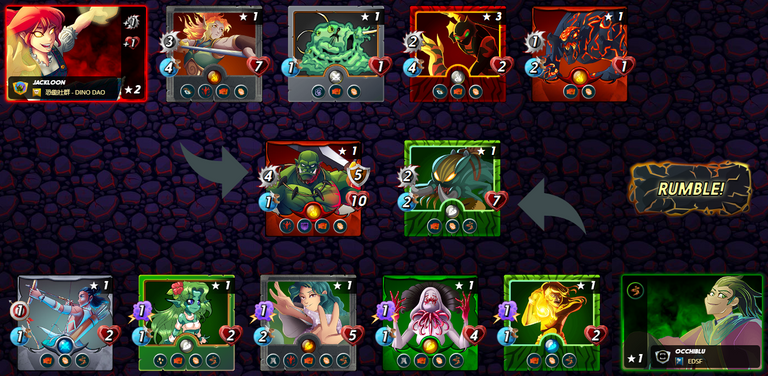 Brawl match of Occhiblu
- a legendary clash between two fierce Gladius cards,
Fina Voxom
and
Jini Guise
, Fire against Nature... and it is the latter that got the upper hand, suffocating the flame before it blaze!
@occhiblu
turned his opponent melee attacks against him, leading the enemy creatures to basically eliminate themselves on their own.

A fifth place to celebrate Christmas, waiting for the last brawl before the end of the year: will we be able to grab the top three spots again?
One for all, all for one!
---
If you red this far, thank you! If you want to leave an upvote, a reblog, a follow, a comment... well, any sign of life is really much appreciated!
And if you feel brave, you can also try following me on:
-
Twitter
-
Torum
If you are not registered on Splinterlands ... well, you are still in time to do the right thing
And if you want to rent your cards automatically with a super-efficient and user-friendly bot, try the Rental Golem by Splex.GG and earn passively without lifting a finger!

---
Versione italiana

Italian version

---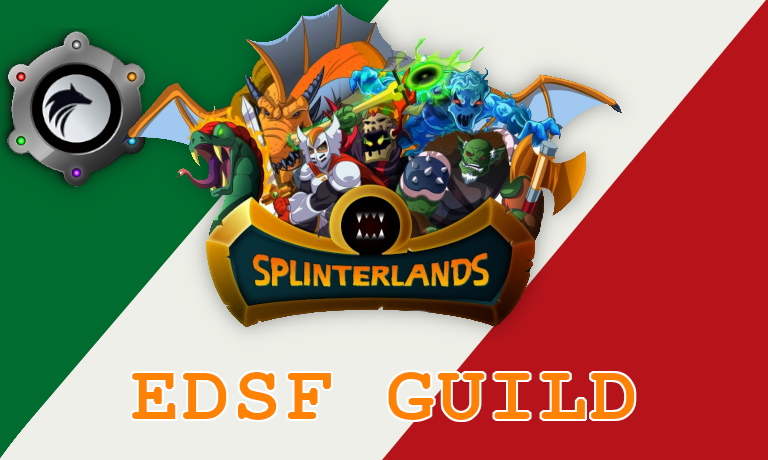 Brawl di Natale!
Innanzitutto, spero che abbiate tutti passato un buon Natale e che le festività natalizie siano trascorse nel migliore dei modi: in compagnia dei vostri cari, in salute ed in serenità.
🎅🎅🎅
Quanto alla brawl che ci siamo lasciati alle spalle qualche giorno fa, la classifica finale ci ha visti occupare il quinto posto: un risultato discreto, di poco inferiore a quello che è, ormai, il nostro standard abituale. La brawl è, inoltre, iniziata tutta in salita, con le vittorie che faticavano ad arrivare ed i nostri punti che non volevano saperne di aumentare. Per fortuna verso la fine il vento ha ripreso a soffiare in nostro favore e, alla fine, ci siamo posizionati nella metà alta della classifica, la zona che attualmente rispecchia maggiormente le nostre capacità.

Il quinto posto garantisce la distribuzione di un buon quantitativo di premi, appena inferiori a quelli della scorsa settimana: 1225 punti di
merits
e 16.994 SPS in stake. I primi tre posti nella classifica interna spettano a: 🥇
@arc7icwolf
, con 6 vittorie ed 1 sconfitta; 🥈
@alequandro
, con 6 vittorie e 1 sconfitta; 🥉
@occhiblu
, con 5 vittorie ed 3 sconfitte. Passando, iinvece, all'analisi dei match, ecco le tre vittorie selezionate!
cliccare sull'immagine per ingrandirla o sul nome del giocatore per essere portati direttamente alla battaglia su Splinterlands.com
---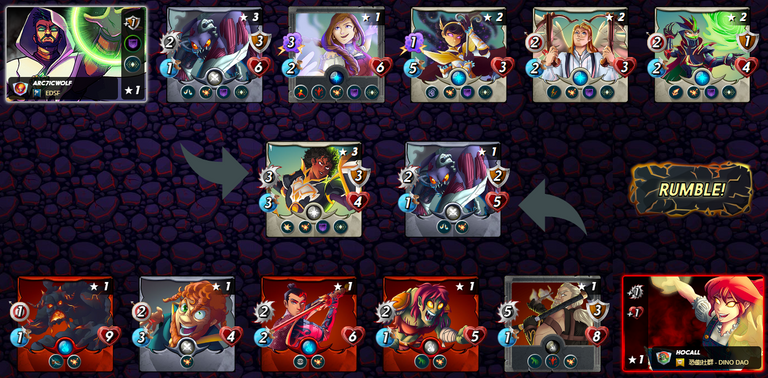 Partita brawl di Arc7icWolf
-
Grandmaster Rathe
è una carta estremamente versatile, giocabile, nonostante l'elevato costo di mana, anche in partite dove il mana a disposizione non è tanto: le abilità conferite da questo Evocatore sono, infatti, ottime in numerosi rulesets. Nella partita in esame, in particolare, l'armatura extra ha consentito alle mie creature una maggior resistenza ai danni subiti a causa del ruleset
explosive weaponry
, permettendomi di eliminare la maggior parte delle creature avversarie prima che potessero arrecarmi troppi danni.
---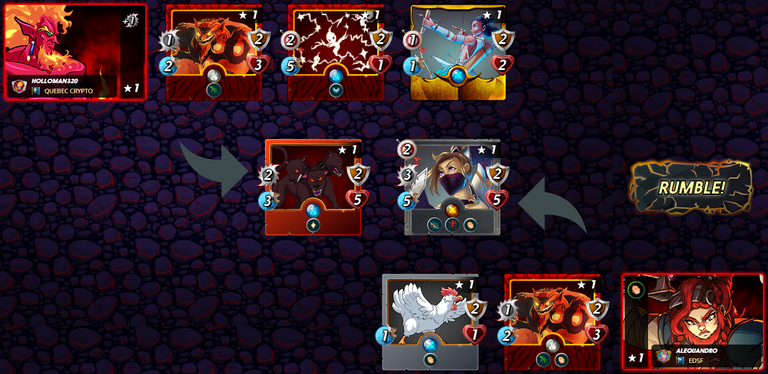 Partita brawl di Alequandro
-
@alequandro
si affida ancora una volta all'Evocatore
Skargore
ed all'abilità
enrage
; stavolta, inoltre, in prima linea colloca anche una temibile creatura leggendaria del set Gladius:
Tatiana Blayde
. L'accoppiata è semplicemente devastante e vede il mostro leggendario fare a pezzi tutti i nemici!
---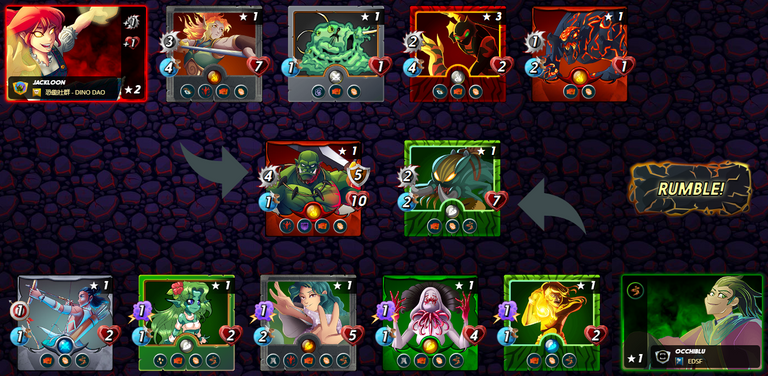 Partita brawl di Occhiblu
- uno scontro leggendario tra due agguerrite carte Gladius,
Fina Voxom
e
Jini Guise
, Fuoco contro Natura... ed è quest'ultima ad avere la meglio, soffocando la fiamma prima che divampi!
@occhiblu
ritorce contro il suo avversario gli attacchi corpo a corpo, portando le creature nemiche ad eliminarsi praticamente da sole.

Un quinto posto per festeggiare il Natale, in attesa dell'ultima brawl prima della fine dell'anno: riusciremo ad agguantare nuovamente il podio?
Uno per tutti, tutti per uno!
---
Se sei arrivato a leggere fin qui, grazie! Se hai voglia di lasciare un upvote, un reblog, un follow, un commento... be', un qualsiasi segnale di vita, in realtà, è molto apprezzato!
Se poi ti senti coraggioso, puoi provare a seguirmi anche su:
-
Twitter
-
Torum
Se invece non sei registrato su Splinterlands... be', sei in tempo per rimediare
E se vuoi rentare automaticamente le tue carte grazie ad un comodissimo e super-efficiente bot, prova il Rental Golem by Splex.GG e guadagna passivamente senza muovere un dito!
(html comment removed:
DISCLAIMER FOR NON-ITALIAN READERS
###### *This post is about my brawls with the EDSF guild: unlike my other posts, this one is first written in italian and than translated in english. My apologies to all non-italian readers if this results in a poorer text than usual, as I find translating faster than writing but, at the same time, I have a lot of diffculties while trying to translate some idiomatic expressions. If something looks unclear or doesn't make much sense, please write it in the comments and I'll try to improve the translation.* ###### *The english version is under the italian one.*
---
)
---
---