[ENG/ITA] Gold League? Here I am! / Lega Oro? Ci Sono!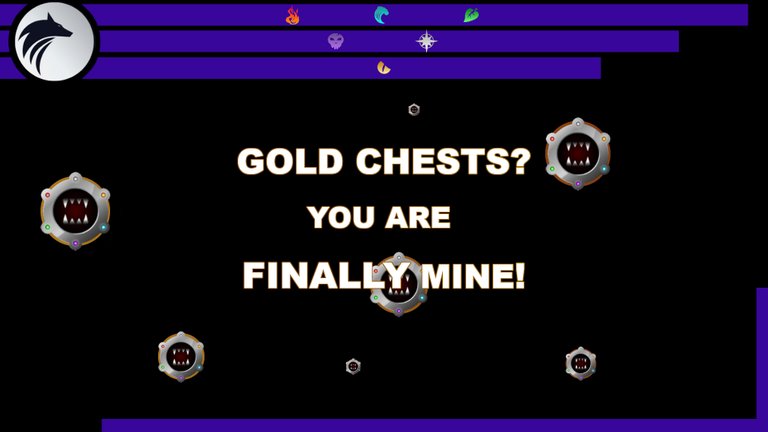 ---
La versione italiana

si trova sotto quella inglese

The italian version

is under the english one

---
Gold League? Here I am!

Barely a few days have gone by since I have finally been back to play a brawl with the EDSF guild, and yet I already have another milestone to celebrate, confirming the merits of the vision I set out in this post.
Although I only played a few days of the current season, I managed to reach the Gold League with around 6 days to go before the end of the season, and I probably could have reached it even earlier if I had played from the beginning and used my Energy Points to their fullest.
However, due to my many commitments these days, I had to limit myself to about ten games per day, which was enough, at first, to accumulate 5/6 Silver chests per day and, now, 2 Gold chests.
.


.
This may not seem like such an exciting achievement, and in fact in the past, thanks to NFTy Arcade, I have even played up to the Champion League, so I know very well that 2 Gold chests are not much...
Still, these are the first 2 Gold chests I have obtained since I started playing Splinterlands by only using my own cards: no borrowed decks or rented cards, but my own collection and nothing more.
This is a huge achievement for me, because last time I played with my collection I always stopped at the Silver League and didn't think I could go any further.
Today, however, thanks to the many Soulbound cards in my collection, I can - apparently - play in the league I've been chasing for so long... and without much difficulty!
Of course, there's still a long way to go, because every day I play in the Silver League is, in some ways, a wasted day and, because of this, I will certainly still continue to avoid the early days of the season, both because the difficulty is higher and because I would probably only be competing for a few Silver chests.
However, this doesn't take away that between starting brawls again and being able to play in the Gold League for about half a season, finally, after a couple of months of stop, my Splinterlands collection has started to grow again: I get a lot more SPS, some Soulbound cards and, most of all, the possibility to get some Chaos Legion packs, with which I can further enrich my deck.
Now I only need one last step to complete my initial plan, which is to participate, for the first time, in a tournament, to see how they work and if there's some potential there too.
As soon as I will have a little more time again (not before June, then), I will definitely go and further explore this area and hopefully find something interesting and accessible! :)
Now fingers crossed for the rewards inside these 2 gold chests and then I'm ready to get back into the fight and collect a few more!

---
If you've read this far, thank you! If you want to leave an upvote, a reblog, a follow, a comment... well, any sign of life is really much appreciated!
And if you feel brave, you can also try following me on Twitter.
If you are not registered on Splinterlands ... well, you are still in time to do the right thing
And if you want to rent your cards automatically with a super-efficient and user-friendly bot, try the Rental Golem by Splex.GG!

---
Versione italiana

Italian version

---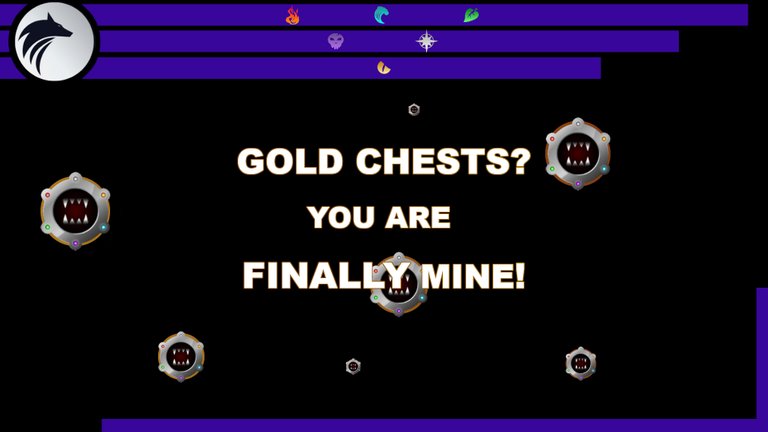 Lega Oro? Ci Sono!

Sono passati appena una manciata di giorni da quando sono finalmente tornato a disputare una brawl insieme alla Gilda EDSF, eppure già ho un altro traguardo da festeggiare, che conferma la bontà della idea che mi ero prefissato in questo post.
Sebbene abbia giocato, infatti, solo pochi giorni dell'attuale stagione, sono riuscito a raggiungere la Lega Gold con circa 6 di anticipo rispetto alla fine della stessa, e probabilmente avrei potuto raggiungerla anche prima, se avessi giocato sin dall'inizio ed utilizzato al massimo i miei Energy Points.
A causa dei tanti impegni di questo periodo, invece, mi sono dovuto limitare ad una decina di partite al giorno, che sono però state sufficiente, dapprima, ad accumulare 5/6 forzieri Argento al giorno e, adesso, 2 forzieri Oro.

Potrà sembrare un risultato non poi così entusiasmante, ed in effetti in passato, grazie a NFTy Arcade, sono arrivato a giocare sino alla Lega Campione, per cui so benissimo che 2 forzieri Oro sono poca cosa...
Eppure, questi sono i primi 2 forzieri di qualità Oro che ottengo da quando ho cominciato a giocare a Splinterlands utilizzando soltanto le mie carte: niente mazzi presi a prestito o carte noleggiate, ma la mia collezione e niente più.
Questo è per me, quindi, un enorme traguardo, perchè l'ultima volta che avevo giocato con la mia collezione mi ero sempre fermato alla Lega Argento e non credevo che avrei potuto andare oltre.
Oggi, invece, grazie anche alle numerose carte Soulbound che sono presenti nella mia collezione, posso - a quanto pare - giocare nella Lega che per tanto tempo ho inseguito... e senza nemmeno tante difficoltà!
Certo, il cammino è ancora lungo, perchè ogni giorno che gioco nella Lega Argento è, per certi versi, un giorno perso e, proprio per questo, sicuramente continuerò ancora ad evitare i primi giorni della stagione, sia perchè la difficoltà è più alta, sia perchè sicuramente mi troverei a competere soltanto per qualche forziere Argento.
Ciò non toglie però che fra l'aver ripreso le brawls e l'essere in grado di giocare nella Lega Oro per circa metà di una stagione, finalmente, dopo un paio di mesi di stop, la mia collezione su Splinterlands abbia ripreso a crescere: ottengo così molti più SPS, qualche carta Soulboun e, soprattutto, la possibilità di vedere comparire un qualche pacchetto Chaos Legion, con cui arricchire ulteriormente il mio deck.
Adesso mi manca solo un ultimo passo per completare il mio programma iniziale, ossia prendere parte, per la prima volta, ad un torneo, per vedere come funzionano e se anche lì ci sia del potenziale da sfruttare.
Appena avrò di nuovo un po' più di tempo (non prima di Giugno, quindi), andrò sicuramente ad esplorare meglio questa sezione e spero di trovare qualcosa di interessante ed accessibile! :)
Ora dita incrociate per il contenuto di questi 2 forzieri Oro e poi sono pronto per tornare a combattere ed accumularne qualche altro!

Se sei arrivato a leggere fin qui, grazie! Se hai voglia di lasciare un upvote, un reblog, un follow, un commento... be', un qualsiasi segnale di vita, in realtà, è molto apprezzato!
Se poi ti senti coraggioso, puoi provare a seguirmi anche su Twitter.
Se non sei registrato su Splinterlands... be', sei in tempo per rimediare.
E se vuoi rentare automaticamente le tue carte grazie ad un comodissimo e super-efficiente bot, prova il Rental Golem by Splex.GG!
---
---