My Latest Hoarder Heartbreak: Selling In-Game Possessions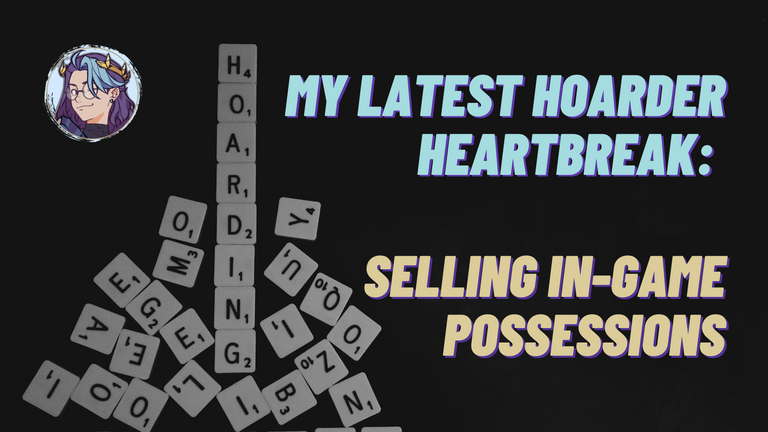 Background Image from Unsplash(@jannerboy62). Banner created on Canva.
Do you like hoarding in-game items more than saving in-game currencies? I kind of do. I keep numerous items for different kinds of reasons. I used to spend a lot of in-game money to complete a collection or two. Even in real life, I have a hard time parting ways with the smallest of things if they mean something to me.
This time, I had to make a decision between making ends meet and letting go was an option.
---
Playing Splinterlands has been one of the games I enjoy and a goal on my list as a player is to make sure that my account grows strong enough to handle more battles in the Silver league.
You could feel all sorts of things from revealing your loot. Joy, dismay, it all depends on the circumstances! There were times that I'd be pretty lucky and get a great pull from a pack opening or the rewards chests. There were also a lot of times when I got potions... Let's not even talk about those...
One of my tactics when I get a high-value Gold Foil card is to trade them for Regular Foil cards so I can have more to play with. If I can't play them, at least I have a growing collection, right? I've always wanted to complete a Splinter or two.
---
Recently, I also got my Ruby Pass Access to Big Time and I loved that it felt just like a real multiplayer RPG game! It reminds me of the non-blockchain games that I enjoyed - Dauntless, Monster Hunter, and Warframe just to name a few. I'd talk about it more on a different time but I also got my first NFT cosmetic there!
Remember how I said I hold on to things for various reasons? Well, I wanted to hold on to this one as it was the first drop I ever got from the grind. I spent hours playing and not dying on Big Time to get this and I don't know when will the next chance be.
---
Unfortunately, some things just don't go your way. Today was one of them. August has been a pretty busy month for me and my wallet. Usually, my small gigs and my extra game tokens (DEC, SPS, STARBITS) can cover for my needs but now I need more than that.
I spent the whole night thinking of how can I squeeze out a bit more moolah. The assets that I have are not just things I can easily let go of because I spent time on getting them.
Am I coming from a gamer's point of view? Probably. Am I a collector? When I like a game or an NFT art collection? Yes! Am I a hoarder? Highly possible.
My eyes went back and forth, one tab to another. My sleepy yet restless brain was trying to do maths... I can't really go to sleep if I don't get this settled. I got into so many arguments in my head that I could conclude it's noisier than any other person I could encounter.
I had to settle with the notion that I could grind to get new ones and there's no use of reaching to a point of being emotional. Up to this time, I still feel bad but this is the only way I could handle it.
Hodlers are probably shaking their heads now. Don't worry. I'm doing the same.
I think I'll sit down with this feeling for a brief while instead of shrugging it off. Feeling bad is not bad...
---
Eh? You made it to the end? Thanks for hanging along.
Have you ever felt the same way too? Maybe you'd handle the situation differently. If you do, let me know how! It's always nice to see different angles.
---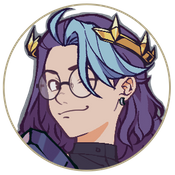 Arc (arcgspy)
Arc likes to play games on and off the blockchain when she's not lurking around Hive/Wax.
She currently plays Valorant, 7 Days to Die, Rising Star and Splinterlands among other games.
Do come over her Twitch stream to chill or participate in occasional giveaways!
Check her out around the interwebz:
Twitch (ENG)▶️ Facebook (FIL) ▶️ Twitter 🐦

Avatar created via picrew.me
---
---