Archmage Config Update: All Features Unlocked for All Token Holders, Native Posting Key Support, and more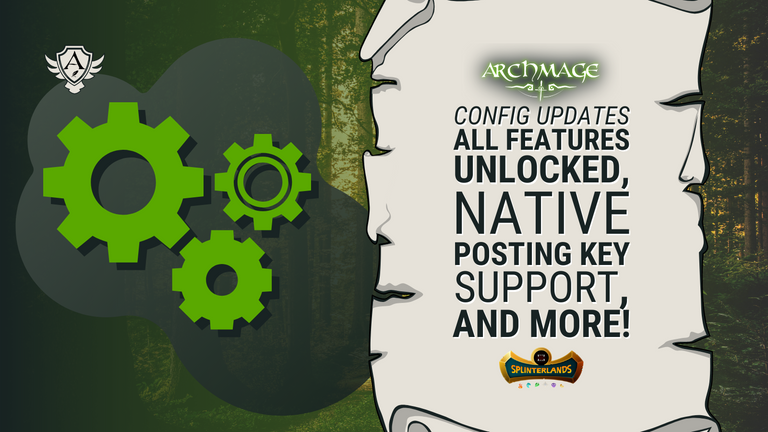 We're excited to announce some major updates to the Archmage Config that we think you'll love. These updates are designed to make it easier for you to use the service and for us to support you.
Here's a summary of what's new:
All previously restricted features are now available to all token holders. This includes features like Harder Opponents and Ban Starter cards, which can have a significant impact on your results. If you choose to use these features, we recommend that you fully understand how they work before turning them on.
The experimental handfinder is now fully integrated into the service. We've removed the setting from the config and rolled it out as part of the base handfinder for the service.
Archmage can now officially receive Posting Keys natively in our own Config. This means you can easily manage your keys within the Config and see clearly if they are correct. If they are incorrect, you have the ability to submit a correct key within the Config. Additionally, the posting key update will allow an overwrite when updated, whether from our new native config updates or from Splex (previously, Splex couldn't resubmit keys without manual developer intervention on our end).
We've improved the way Archmage handles posting keys so that we should have less need for Developers to manually fix an issue getting the service to run before a new user's first match. (For those familiar with the issue, we've fixed the Config before Posting key issue).
The Config now also shows delegations even if the bot is disabled, making it easier for users to manage their rewards delegations after they've disabled the bot.
Modern support is officially considered standard and no longer "experimental", the config wording has been updated as such.
We've also made a backend update to ensure that Hive interactions are more reliable by adding a failover process. If a Hive node is failing, our system will automatically switch to a different node to complete the interaction.
We continue to improve our hardware stack in order to be more equipped to roll out and improve features for users.
We hope these updates make your experience with Archmage even better. As always, if you have any questions or feedback, don't hesitate to reach out to us in Discord.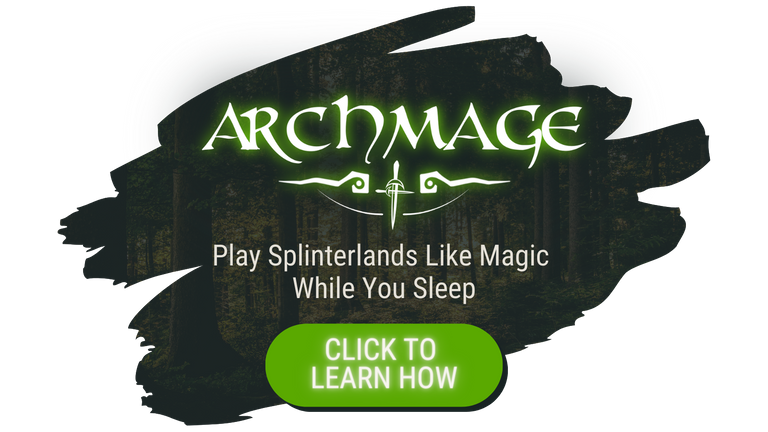 ---
---