Improve Your Splinterlands Roster: Most Winning Cards
The most winning cards as used by Archmage Splinterlands bot are listed here. They have also been refined for you by our hand selector.
A list for each league is below.

Archmage Beta
The Closed Beta of the Archmage automation service has begun. An ARCHMAGEB token costs USD$10 and gives you unrestricted access for one account for the duration of the Closed Beta, which will be at least one month, with the Main Launch date yet to be announced.
An ARCHMAGEB token will also give you a lifetime discount on fees after Main Launch as well as other bonuses. Read the whitepaper for full information.
Closed Alpha participants have given us positive reviews. Follow @archmage.app for official news and join the Archmage Discord at the bottom of this post.
The most winning cards as identified by the Archmage bot from a large data set follow.

Best Cards by League
(The cards are unsorted within each list.)
Bronze
Dhampir Stalker,
Harklaw,
The Gorlodon,
Ancient Lich,
Grim Reaper,
Sand Worm,
Dark Ha'on,
Khmer Princess,
Failed Summoner,
Creeping Ooze,
Mycelic Morphoid,
Hydra,
Fungus Fiend,
Kron the Undying,
Halfling Alchemist,
Ice Pixie,
Furious Chicken,
Sea Monster,
Flesh Golem.
---
Silver
Soul Strangler,
Lava Launcher,
Mantoid,
Pyromaniac,
Ferexia General,
Silent Sha-vi,
Harklaw,
Grim Reaper,
Halfling Alchemist,
Tenyii Striker,
Goblin Psychic,
The Gorlodon,
Flamesmith,
Ancient Lich,
Sand Worm,
Shadowy Presence,
Ettin Spearman,
Kron the Undying,
Magnor,
Living Lava,
Goblin Fireballer,
Serpentine Spy,
Furious Chicken,
Imp Bowman,
Naga Fire Wizard,
Enchanted Pixie,
Haunted Spirit,
Flesh Golem,
Kobold Miner.
---
Gold
Molten Ash Golem,
Goblin Fireballer,
Imp Bowman,
Mantoid,
Living Lava,
Serpentine Spy,
Lord of Fire,
Twisted Jester,
Kron the Undying,
Grum Flameblade,
Chaos Agent,
Scorch Fiend,
Lava Spider,
Radiated Scorcher,
River Nymph,
Djinn Oshannus,
Lobstradamus,
Captain's Ghost,
Ant Miners,
Halfling Alchemist,
Octopider,
The Kraken,
Soulstorm,
Fallen Specter,
Furious Chicken,
Corrupted Pegasus,
Ruler of the Seas,
Phantom Soldier,
Lord of Darkness,
Fire Beetle.
---
Diamond and Champion
Robo-Dragon Knight,
Spirit of the Forest,
Baakjira,
Supply Runner,
River Nymph,
Queen Mycelia,
Doctor Blight,
Naga Assassin,
Djinn Oshannus,
Venari Wavesmith,
Pelacor Mercenary,
Grenadier,
Kelp Initiate,
Screeching Vulture,
The Kraken,
Gloridax Guardian,
Spirit Miner,
Dragon Jumper,
Scale Doctor,
Child of the Forest,
Khmer Princess,
Failed Summoner,
Ice Pixie,
Albatross,
Magnor,
Spark Pixies,
Serpentine Spy,
Mermaid Healer,
Ruler of the Seas,
Creeping Ooze,
Lord Arianthus,
Centaur,
Earth Elemental,
Medusa,
Crustacean King.

Method
Unlike the post from @almightymelon, where a raw count in winning hands was used, the selections here are based on the advanced metrics used by the Archmage bot. They are much more refined in terms of how strongly winning they are.
The exact mathematics and code for how this is done cannot be shared. But you can take advantage of it by purchasing ARCHMAGEB, which are available now. If you agree with the cards on these lists in terms of their power, save time and let Archmage play them for you.

Thank you for reading. Hopefully the information is useful to you.
Some analysis of these lists will follow in a subsequent post. Further Roster Guide posts will also be released in future.
Follow @archmage.app for official announcements and join the Archamge Discord by clicking the link at the bottom of the post.
Leave your comments on the selections, too. What do you think?
Until next time, farewell.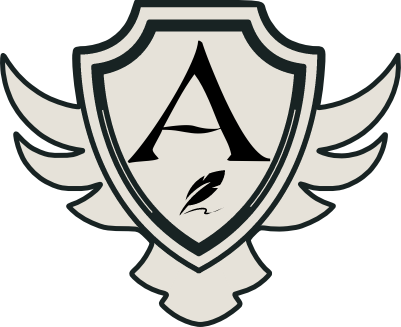 Archmage Courier: Issue #7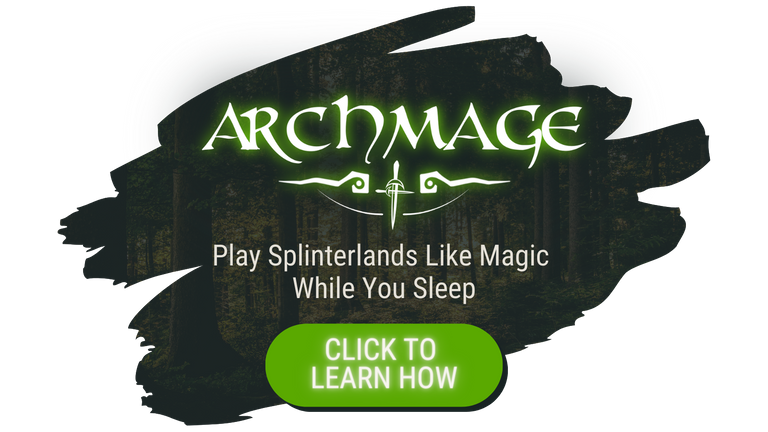 ---
---