Archmage bot - How fast can I make it profitable?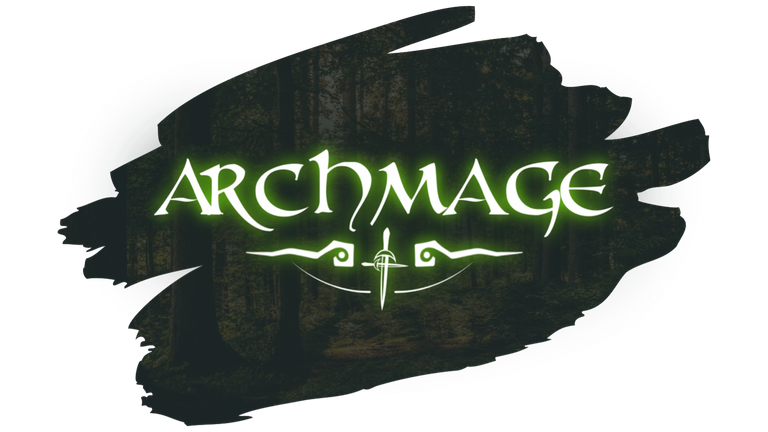 A new Splinterlands account - Archmagebot
It had been a while that I wanted to try this. I know some people rent a lot of cards but I wanted to know if it was possible to start a new account from scratch and win my way up in the better leagues to get the big rewards only by renting cards.
So today I created the account archmagebot and to my surprise, the name was available.


Archmage installation walkthrough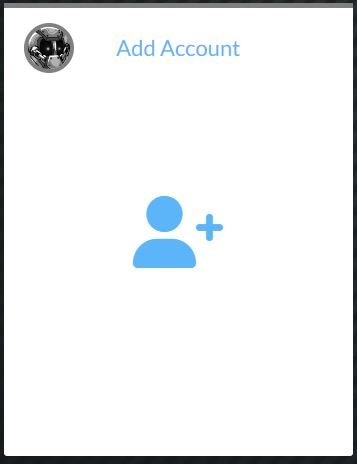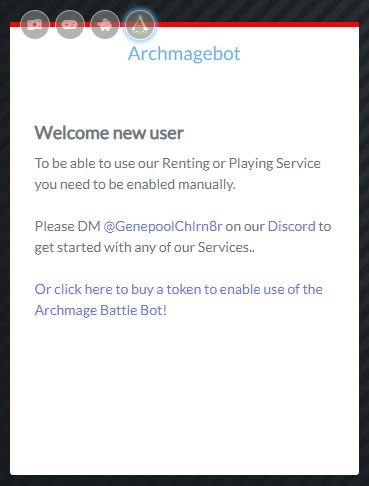 Installation is pretty straightforward. You just have to go on their website and log using your hive username. Once you are there, you are given the option to add an account. If you don't have a token in your hive keychain, you will get the message about the new user.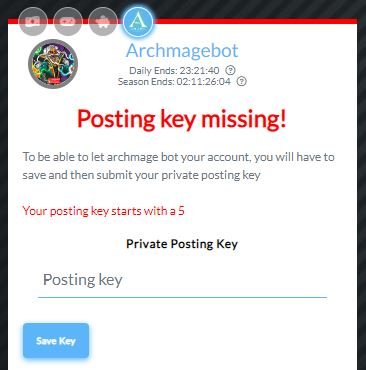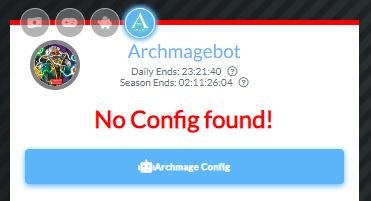 If you already have the archmage token in your keychain, you will be asked to enter your posting key. Don't worry, with that key, the only thing they could do is make posts here on peakd or play splinterlands while you are away from the computer... but since this is what we're looking for, let's put our key and start winning!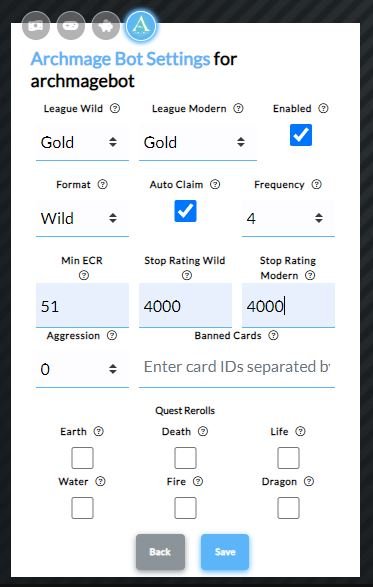 What about the settings?
Again, the interface is made to be as simple as possible. Only a few clicks and you are ready to go. If you are unsure about a setting, just mouse over the question mark and it'll explain what is this setting for.
The most important part is not to forget to check the enabled box if you want the bot to run on your account. The frequency is how many games per hour do you want the bot to play and finally, the min ECR at which the bot will stop playing. May I recommend that you never go below 50% because the penalities are much greater at that point in the game.

Where can I buy the token?
Every now and then, they sell them on the website.
If you want to know when the next sale is happening, I suggest you join their discord.

If you don't want to wait (and honestly, you shouldn't) you can always get your hands on a token on the secondary market on Hive Engine. Has you can see, earlier, there were even some selling for just under 27$ ... that's just 2$ over the official selling price on their website.
What now?
Well I just rented my first cards and will see where it gets me. I've used only about 125 credits out of the 3k that was available with the creation of the account and some of those cards are rented for 3 days. Hopefully I can climb high enough before the end of season to not start in novice again.


I will update this account as often as possible and I invite you to follow me at the same time. If you have any suggestion to make, feel free to comment or ask about anything. Thanks for your love. :D
---
---