SBT token - Your place for a good Raffle :)


The SBT token is already over 1 year old but I'm afraid not many people know about it. So let's jump into what we got here :) Utility is still low, but it is a WIP project, and I hope great things will come out of it in the future.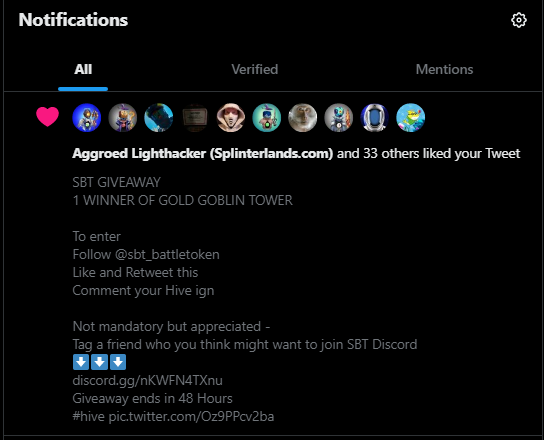 The Tweet
Disclaimer : This token is not affiliated with the Splinterlands team, it is a fan token.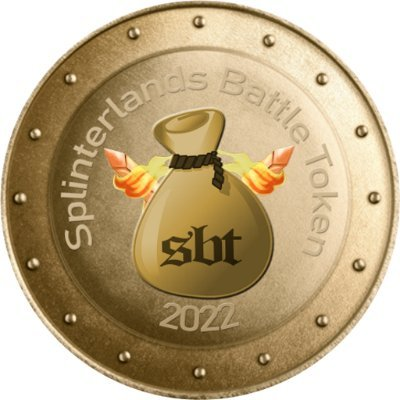 The beginnings
Let's see the description of the token:
A reward token that you choose to give out to people who you have enjoyed battling against within the Splinterlands game. It does nothing inside of the game and can just be collected, sold, or bought. Simply reward this token as you see fit. See you on the battlefield.
The creator and maintainer of the token is @itzninjafool, who put time and money in to make this happen. A year ago the token was distributed heavily and there were a few tournaments set up to win the tokens, but a lot has changed till then.

Current utility
Since then it is much harder to get the tokens.
A Discord channel was created for the project, where all
Raffle maniacs
can have their fair share of lucky wheels. There are currently 5 wheels turning each time. You can participate in them by staking a pre-set amount of SBT. The bigger the price the better the prices.
| Tier | Required staked SBT | Can play in Tier/s |
| --- | --- | --- |
| Basic | 0 SBT | Basic |
| Common | 1.000 SBT | Basic, Common |
| Rare | 10.000 SBT | Basic, Rare |
| Epic | 100.000 SBT | Basic, Common, Rare, Epic |
| Legendary | 1.000.000 SBT | Basic, Common, Rare, Epic, Legendary |
The tiers might change in the future.
The channels are only visible when you have the required amount staked, and you provide your Hive account name in the verify-stakeholdings channel.
A reminder: Here is the Discord invite
You can buy some tokens on Tribaldex : https://tribaldex.com/trade/SBT
Here are the wheels (which gets a regular update with new cards) for the Epic and Legendary channels: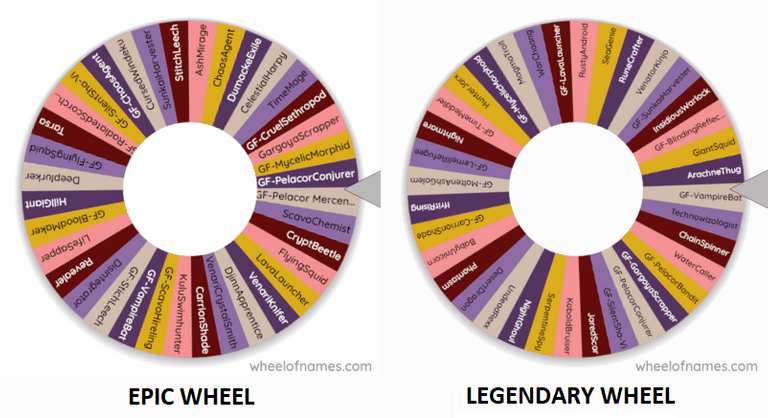 These are just a few examples. Currently there is an Immortalis for grabs! Here is the actual wheel: https://wheelofnames.com/5qp-aux
The great thing is that you pay once and enjoy until the project lasts ;)
According to my information there are additional project planned to give value to the token which is great! Let's keep them coming!
That is all for today. See you in game!

If you would like to start playing Splinterlands, then feel free to reach out to me here, or on the Splinterlands Discord channel.
When you decide to buy a Spellbook, then please consider using my referral code : arkasz or use the QR code below :D
Let me know that you used it, and I will send you some DEC and delegate a few cards so you can start your journey ;)
---
---