𝕾𝖕𝖑𝖎𝖓𝖙𝖊𝖗𝖑𝖆𝖓𝖉𝖘 𝕾𝖔𝖈𝖎𝖆𝖑 𝕸𝖊𝖉𝖎𝖆 𝕮𝖍𝖆𝖑𝖑𝖊𝖓𝖌𝖊/𝕸𝖊𝖗𝖒𝖆𝖎𝖉 𝕳𝖊𝖆𝖑𝖊𝖗
𝙃𝙚𝙮 𝙎𝙥𝙡𝙞𝙣𝙩𝙚𝙧𝙡𝙖𝙣𝙙𝙨!!!
𝙃𝙤𝙥𝙚 𝙮𝙤𝙪'𝙧𝙚 𝙖𝙡𝙡 𝙙𝙤𝙞𝙣𝙜 𝙬𝙚𝙡𝙡 𝙞𝙣 𝙩𝙝𝙞𝙨 𝙥𝙖𝙣𝙙𝙚𝙢𝙞𝙘 𝙨𝙞𝙩𝙪𝙖𝙩𝙞𝙤𝙣. 𝙄'𝙢 𝙖𝙡𝙨𝙤 𝙛𝙞𝙣𝙚 . 𝙎𝙥𝙡𝙞𝙣𝙩𝙚𝙧𝙡𝙖𝙣𝙙𝙨 𝙝𝙖𝙨 𝙥𝙪𝙗𝙡𝙞𝙨𝙝𝙚𝙙 𝙣𝙚𝙬 𝙨𝙤𝙘𝙞𝙖𝙡 𝙢𝙚𝙙𝙞𝙖 𝙘𝙝𝙖𝙡𝙡𝙚𝙣𝙜𝙚 𝙘𝙤𝙣𝙩𝙚𝙨𝙩.
𝙎𝙤 𝙣𝙤𝙬 𝙄'𝙢 𝙜𝙤𝙞𝙣𝙜 𝙩𝙤 𝙨𝙝𝙤𝙬 𝙮𝙤𝙪 𝙢𝙮 𝙖𝙣𝙤𝙩𝙝𝙚𝙧 𝙎𝙥𝙡𝙞𝙣𝙩𝙚𝙣𝙙𝙨 𝙎𝙤𝙘𝙞𝙖𝙡 𝙈𝙚𝙙𝙞𝙖 𝘾𝙤𝙣𝙩𝙚𝙨𝙩 𝙙𝙧𝙖𝙬𝙞𝙣𝙜 Mermaid Healer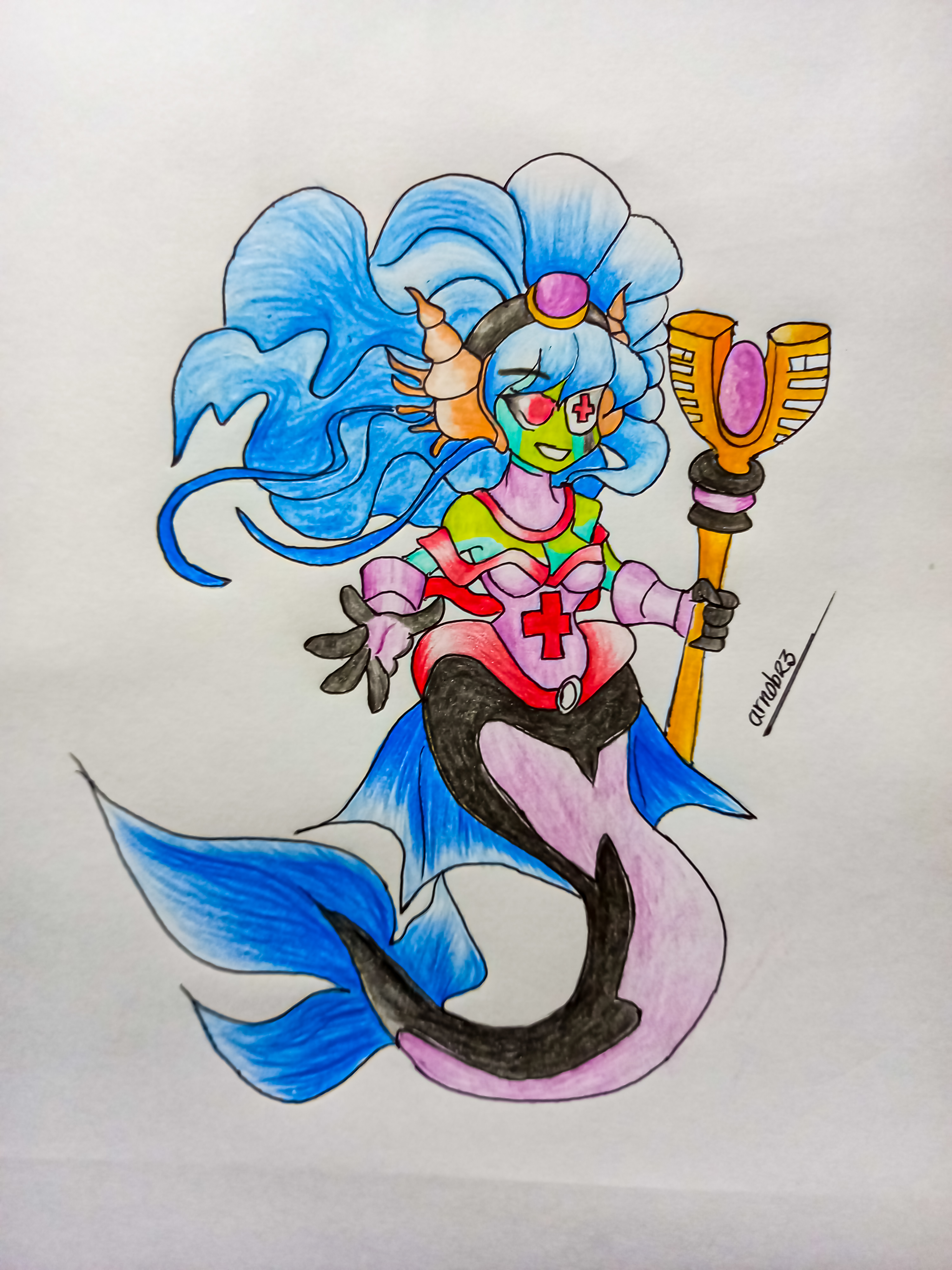 𝘼𝙧𝙩 𝙩𝙮𝙥𝙚
𝙋𝙚𝙣𝙘𝙞𝙡 𝘾𝙤𝙡𝙤𝙧
𝙈𝙚𝙩𝙚𝙧𝙞𝙖𝙡𝙨 𝙄'𝙫𝙚 𝙪𝙨𝙚𝙙
•𝙋𝙚𝙣𝙘𝙞𝙡
•𝙀𝙧𝙖𝙨𝙚𝙧
•𝙎𝙝𝙖𝙧𝙥𝙣𝙚𝙧
•𝘾𝙤𝙡𝙤𝙧 𝙋𝙚𝙣𝙘𝙞𝙡𝙨
•𝙋𝙖𝙥𝙚𝙧
𝙎𝙩𝙚𝙥𝙨 1
𝙁𝙞𝙧𝙨𝙩 𝙄 𝙝𝙖𝙙 𝙨𝙠𝙚𝙩𝙘𝙝 𝙩𝙝𝙚 𝙙𝙧𝙖𝙬𝙞𝙣𝙜. 𝙄'𝙫𝙚 𝙪𝙨𝙚𝙙 𝙃𝘽6 𝙋𝙚𝙣𝙘𝙞𝙡 𝙩𝙤 𝙡𝙞𝙣𝙚 𝙩𝙝𝙚 𝙙𝙧𝙖𝙬𝙞𝙣𝙜.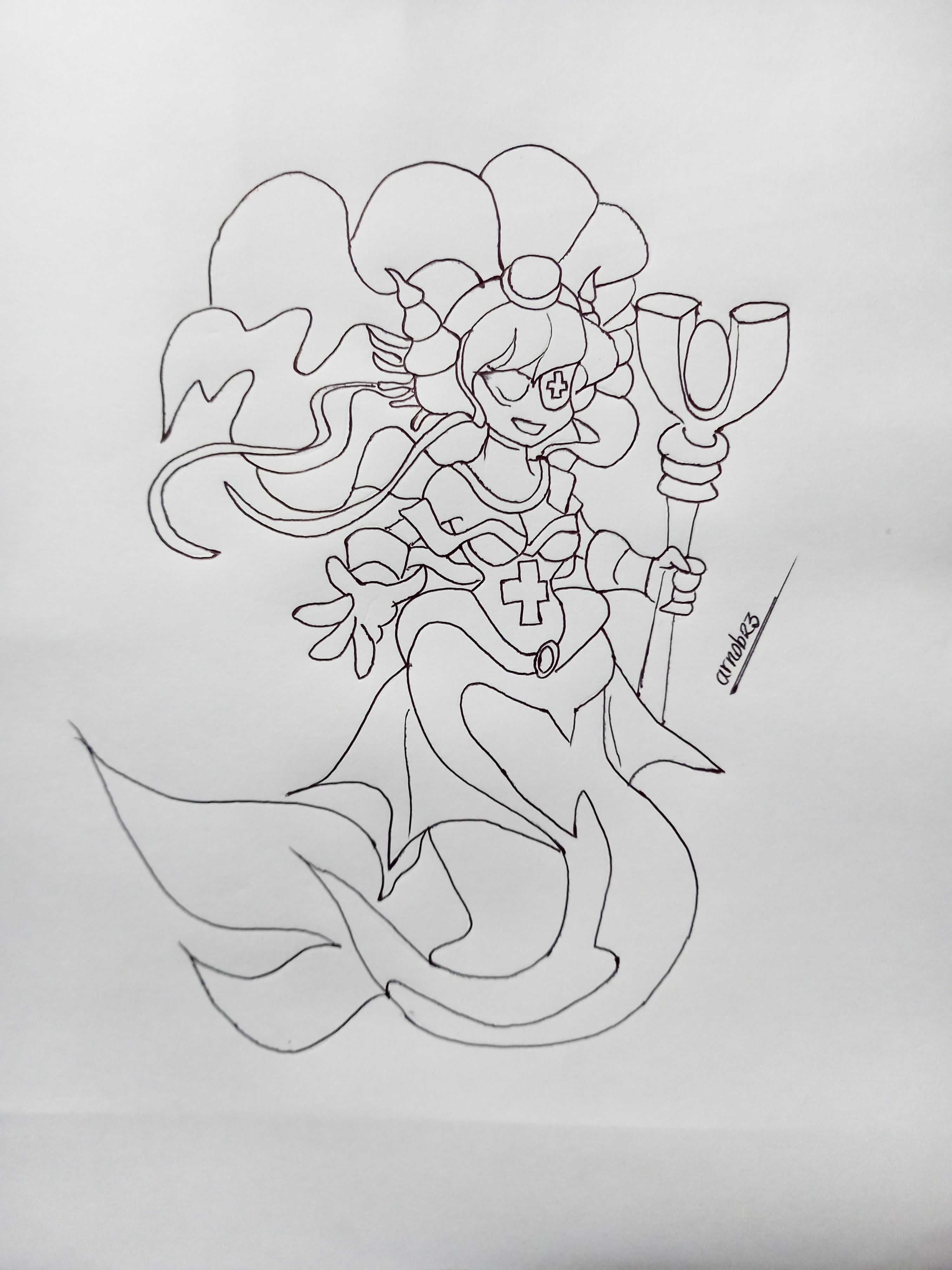 𝙃𝙚𝙧𝙚 𝙄 𝙝𝙖𝙙 𝙩𝙧𝙞𝙚𝙙 𝙩𝙤 𝙢𝙖𝙠𝙚 𝙘𝙤𝙡𝙤𝙧 𝙩𝙤 𝙞𝙩'𝙨 𝙛𝙖𝙘𝙚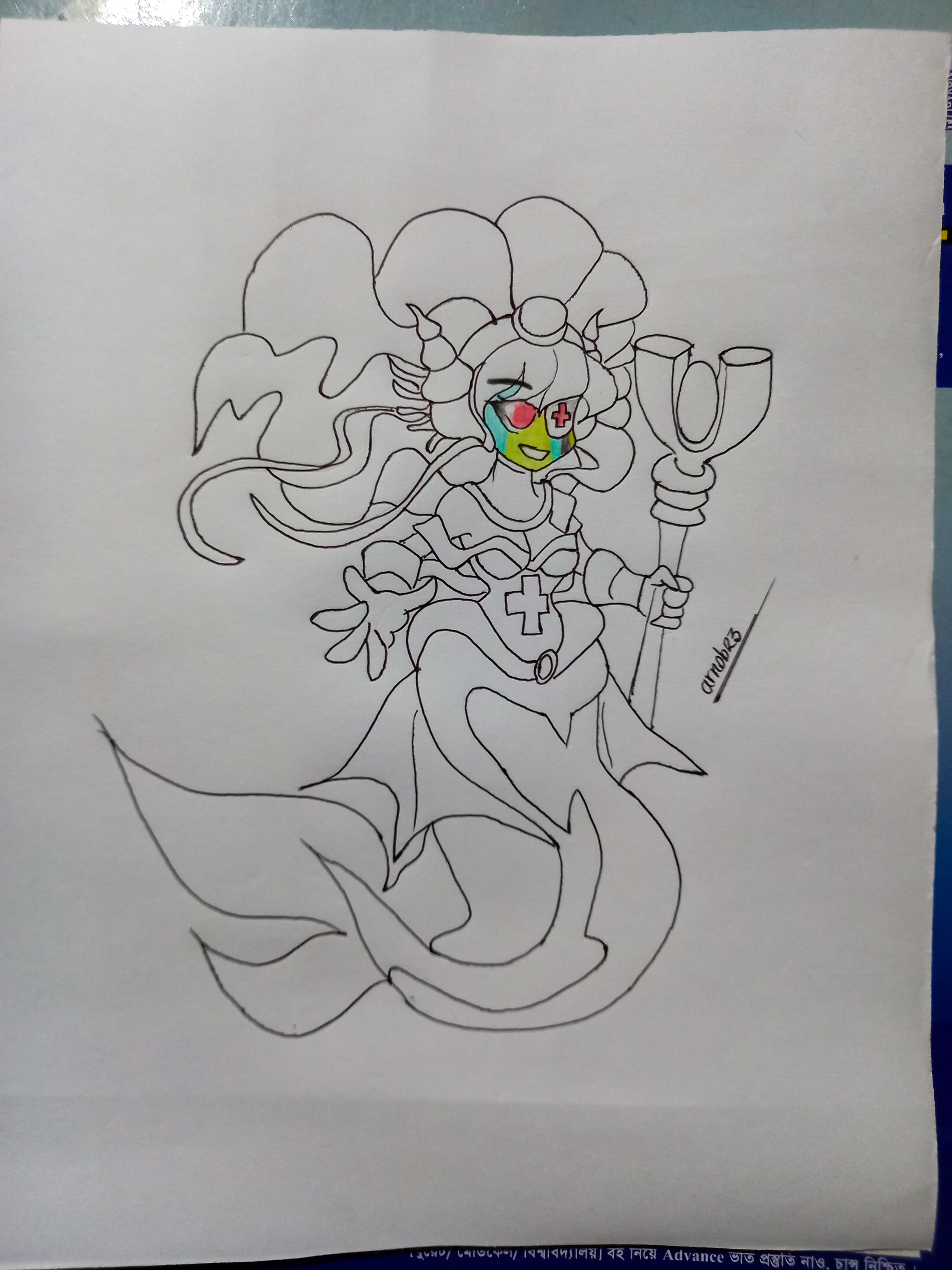 𝘾𝙤𝙡𝙤𝙧 𝙤𝙛 𝙞𝙩'𝙨 𝙪𝙥𝙥𝙚𝙧 𝙥𝙖𝙧𝙩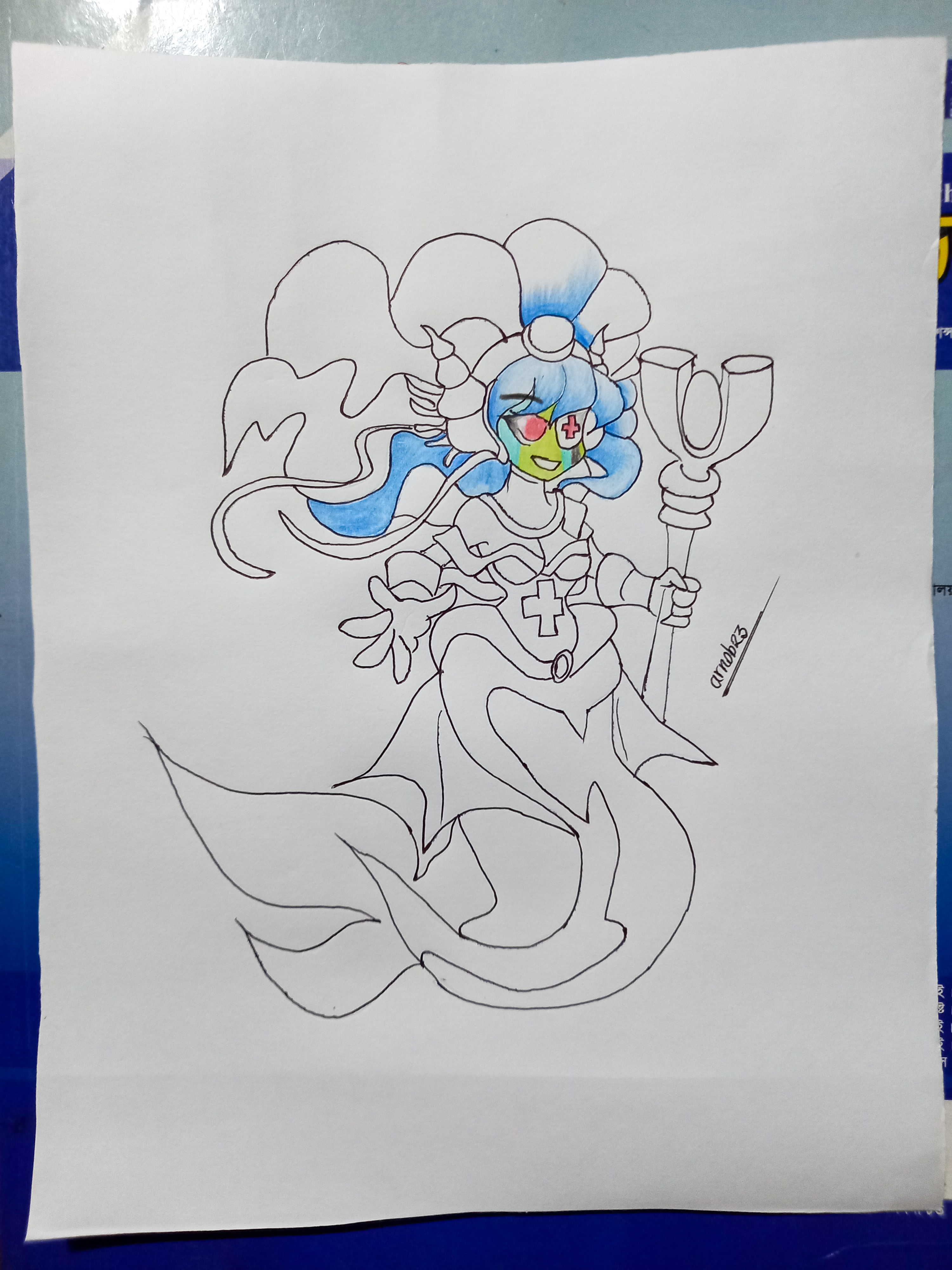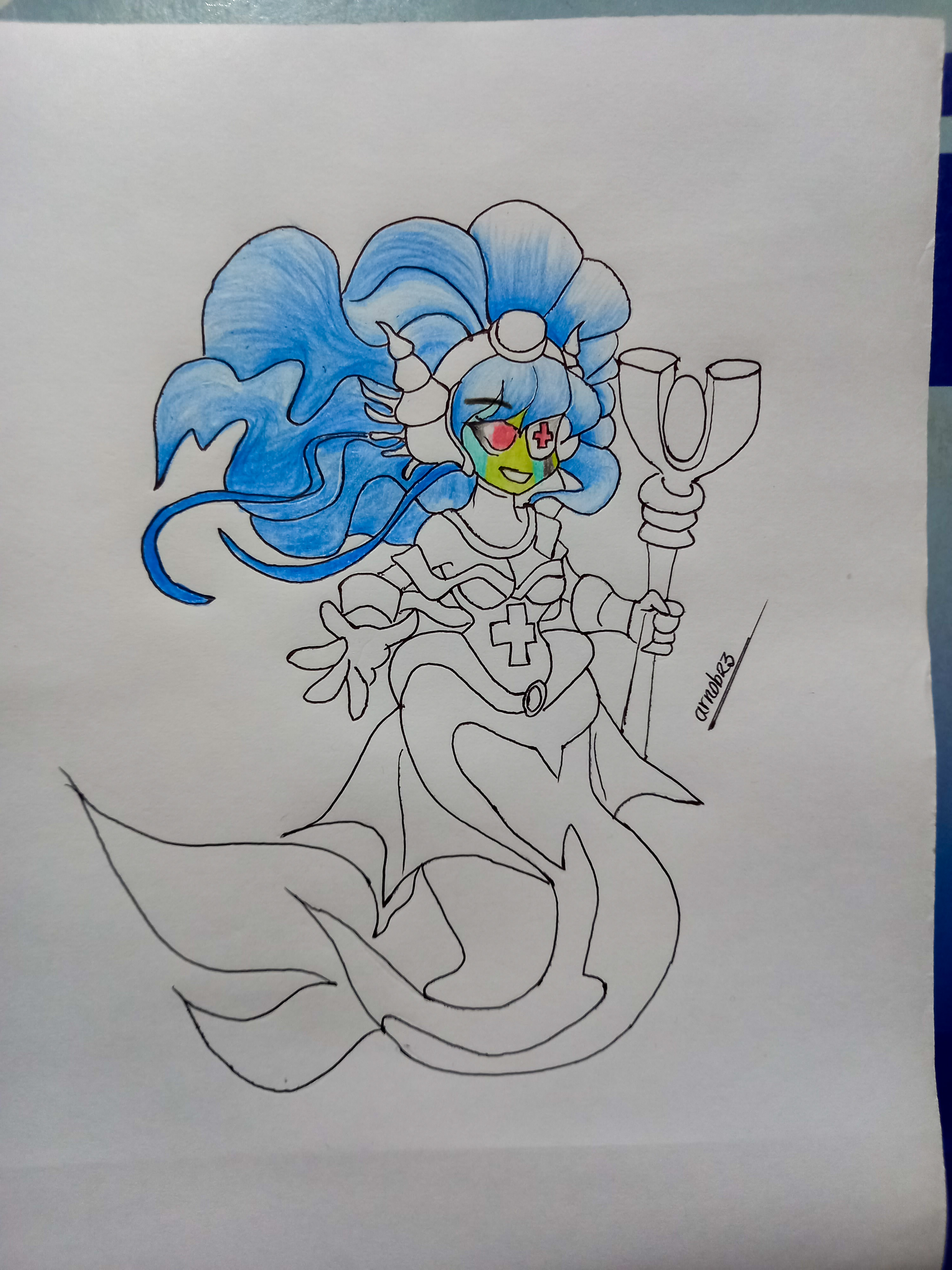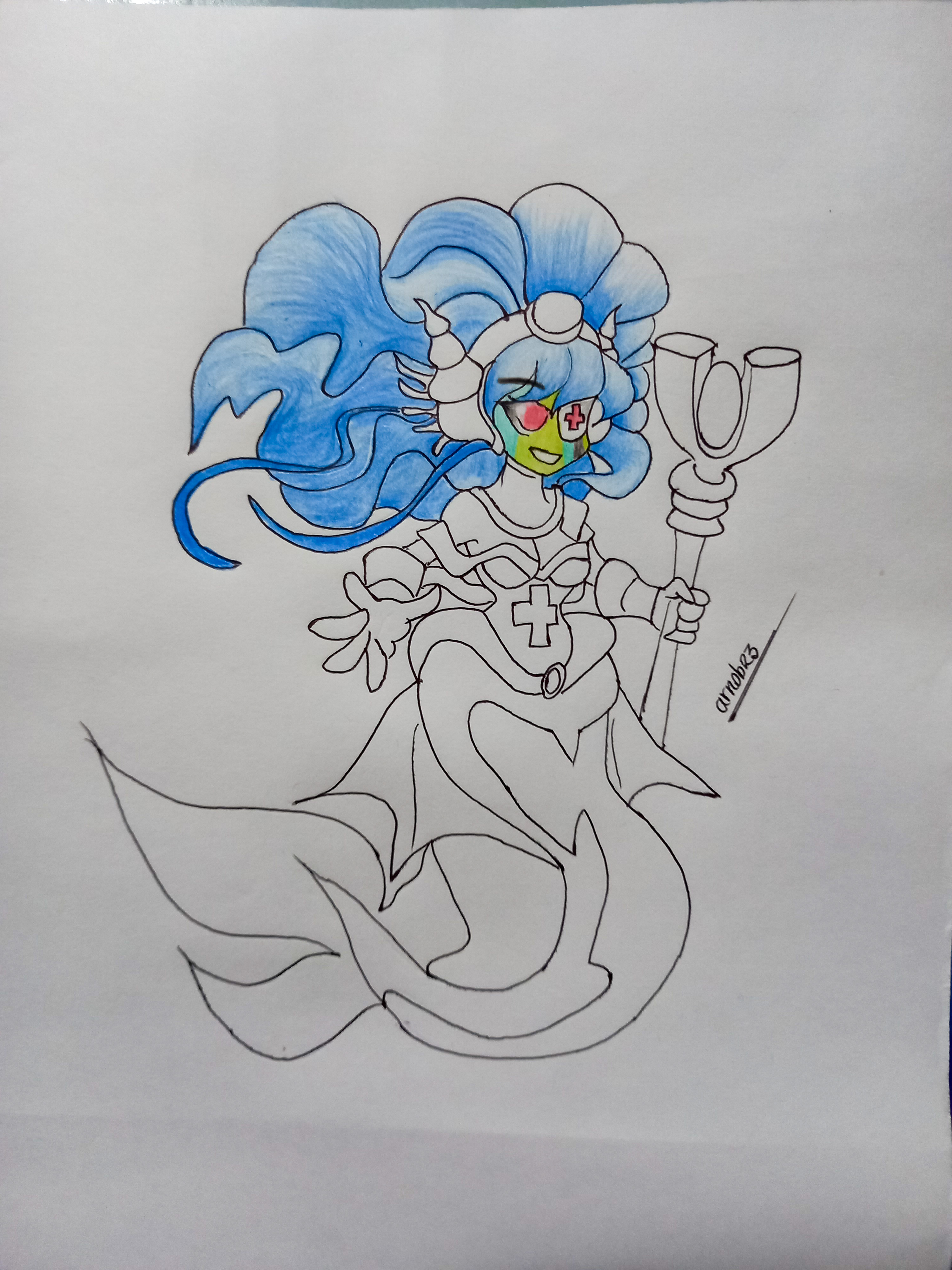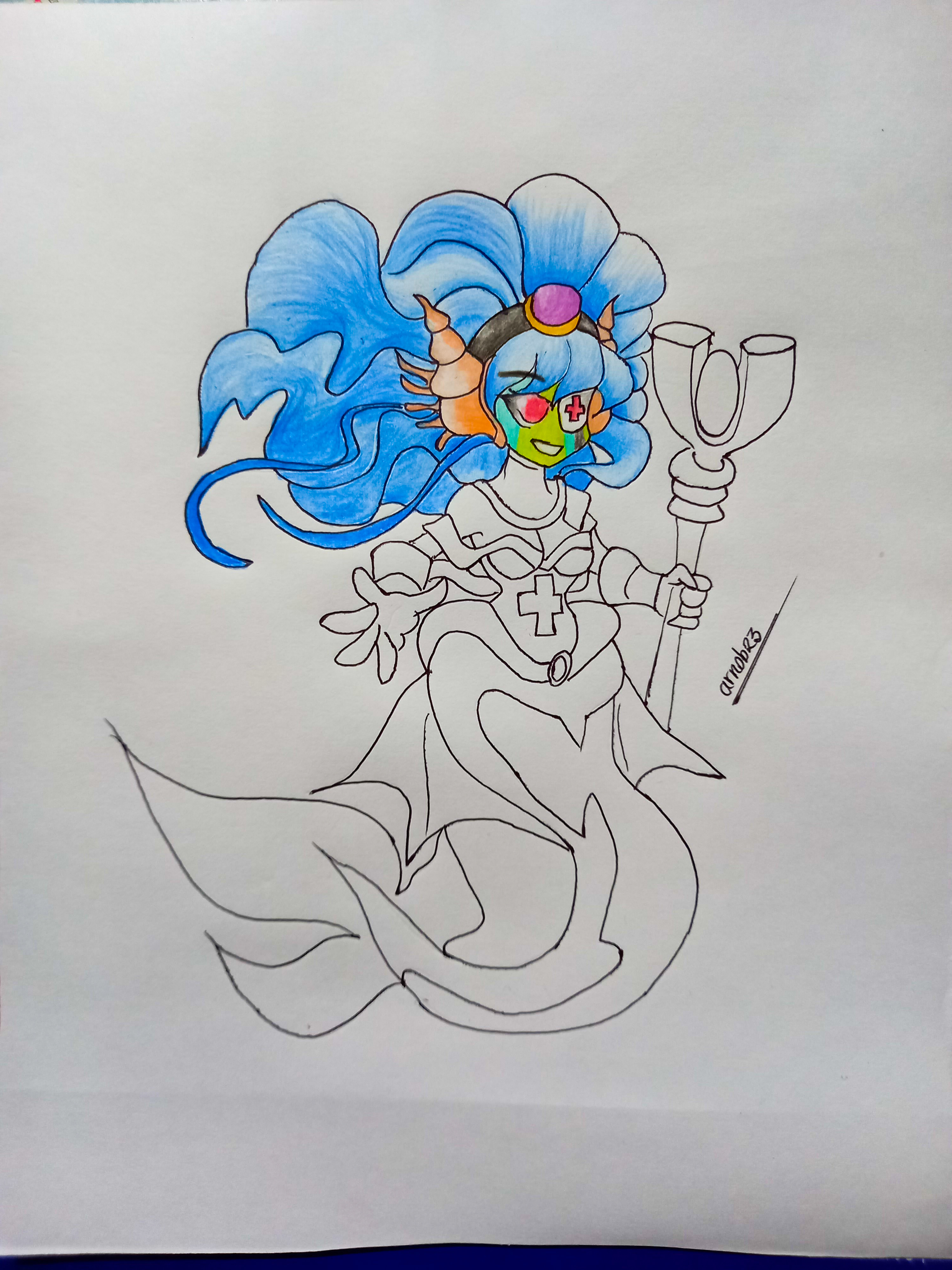 𝘾𝙤𝙡𝙤𝙧 𝙤𝙛 𝙢𝙞𝙙𝙙𝙡𝙚 𝙥𝙖𝙧𝙩-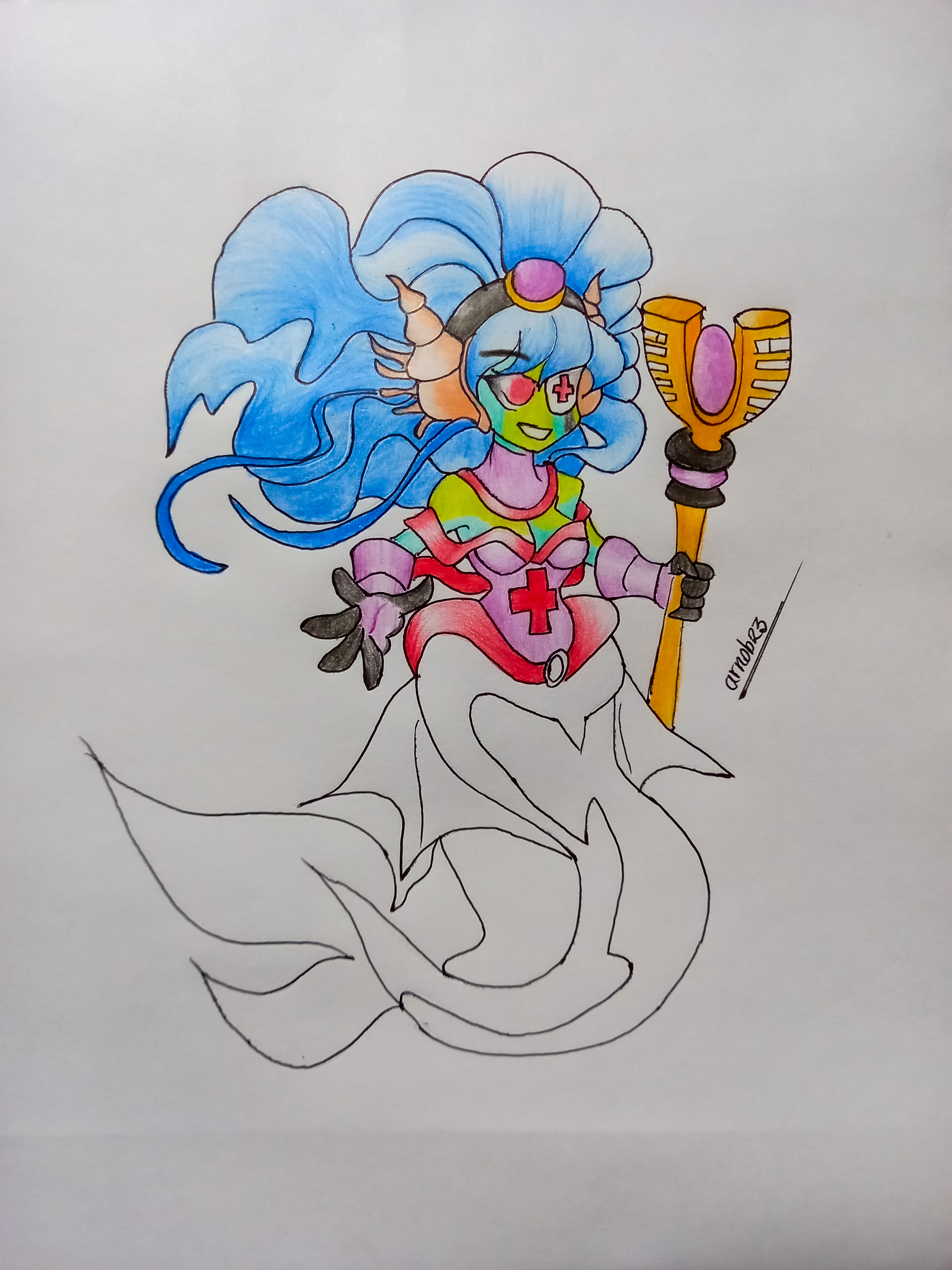 𝘼𝙣𝙙 𝙛𝙞𝙣𝙖𝙡𝙡𝙮 𝙄 𝙘𝙤𝙡𝙤𝙧𝙚𝙙 𝙞𝙩'𝙨 𝙡𝙤𝙬𝙚𝙧 𝙥𝙖𝙧𝙩-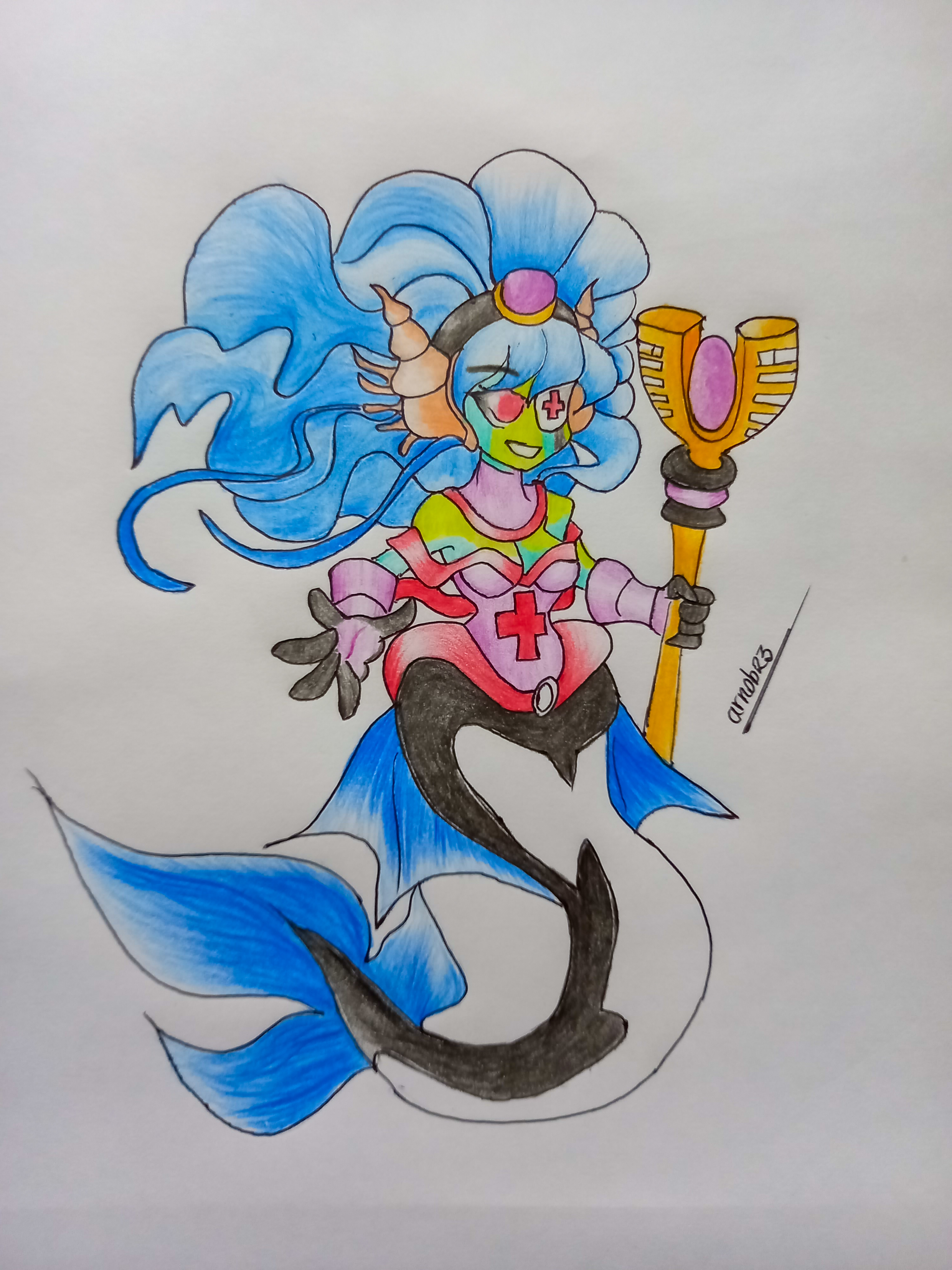 𝙃𝙚𝙧𝙚 𝙩𝙝𝙚 𝙛𝙞𝙣𝙖𝙡 𝙖𝙧𝙩-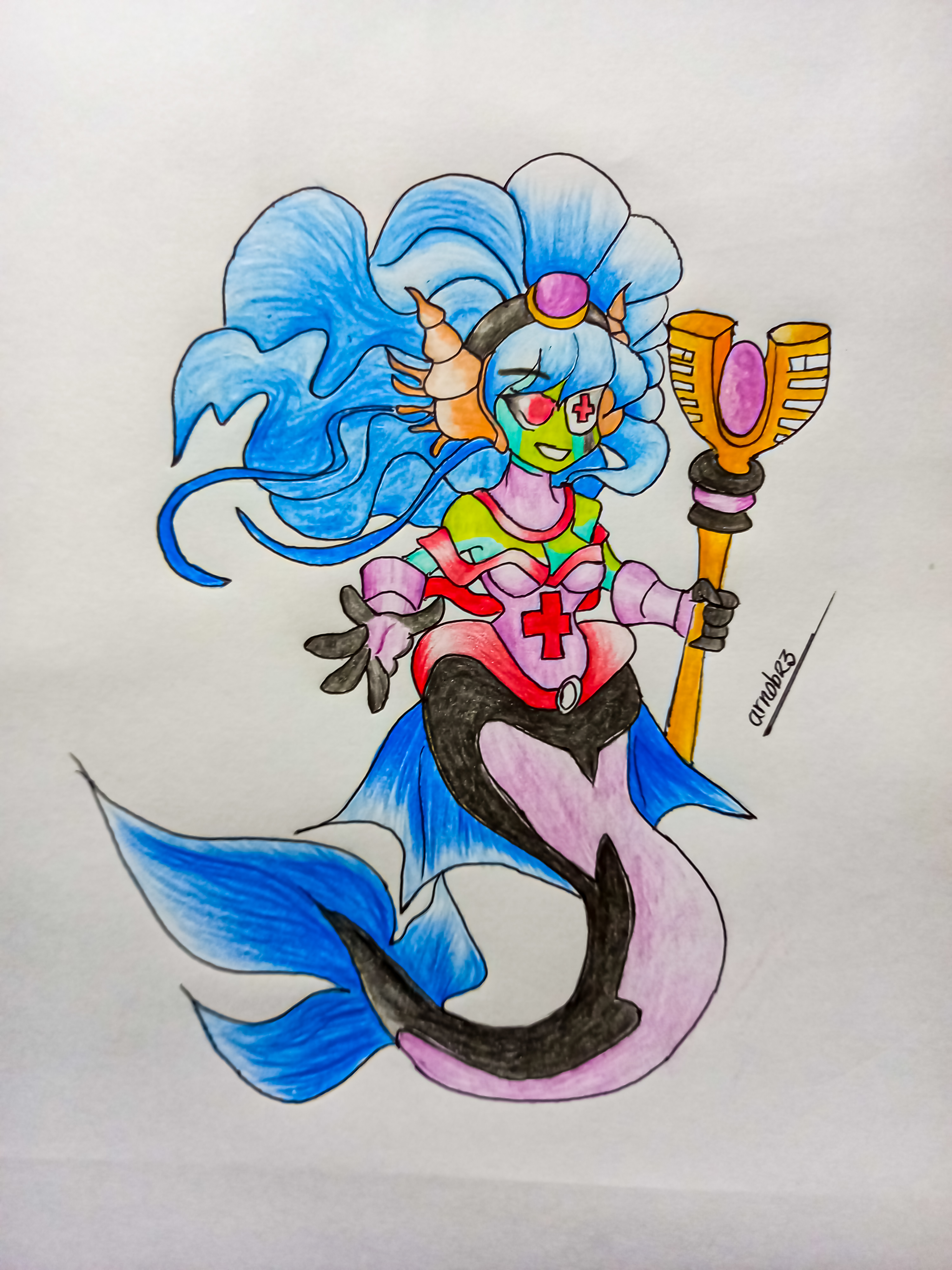 If you want to join here click the Link.
Thanks for visiting here me. Please do support me if you like my drawing. I'll try my best next.Your all compliment accepted to me.Kindly drop here your comment as much as possible
---
---