Peaceful Giant-Drawing For Splinterlands Social Media Challenge

Hi Everyone! How are you all?Today I came up with another new art on my favorite blog.I hope everyone is well. I'm also well with yours blessings.This post mainly dedicated to Splinterlands,also "Splinterlands Social Media Challenge"! My drawing for this challenge is Peaceful Giant.
I have used some meterials to drew the art
.Meterials:
•Ballpen
•Sharpner
•Eraser
•Color Pencils
There was few steps that I followed. I always try to describe all the steps that I followed to drew the art .Today is not different from this.
Step 1(lining the art)
At first I always line the art of the drawing as much as possible for me to easy.Here I had used Ballpen to line the art .I prefer everyone to use of your s own choice.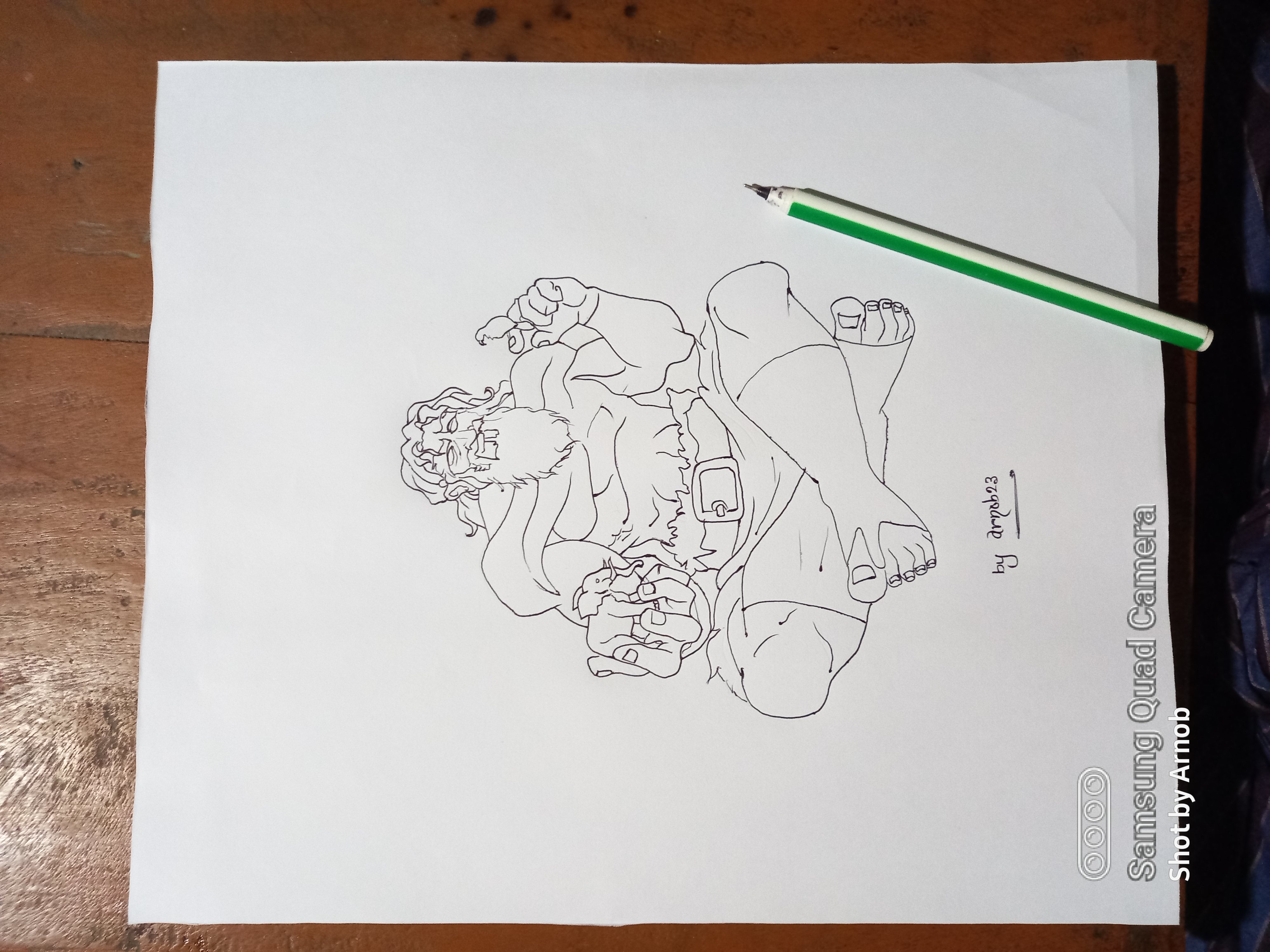 Step 2(color for body)
I always used color pencils to color my drawing . Because I feel easy to do it.And it's also a passion of your own. And here I had used violet orange and yellow to it's head.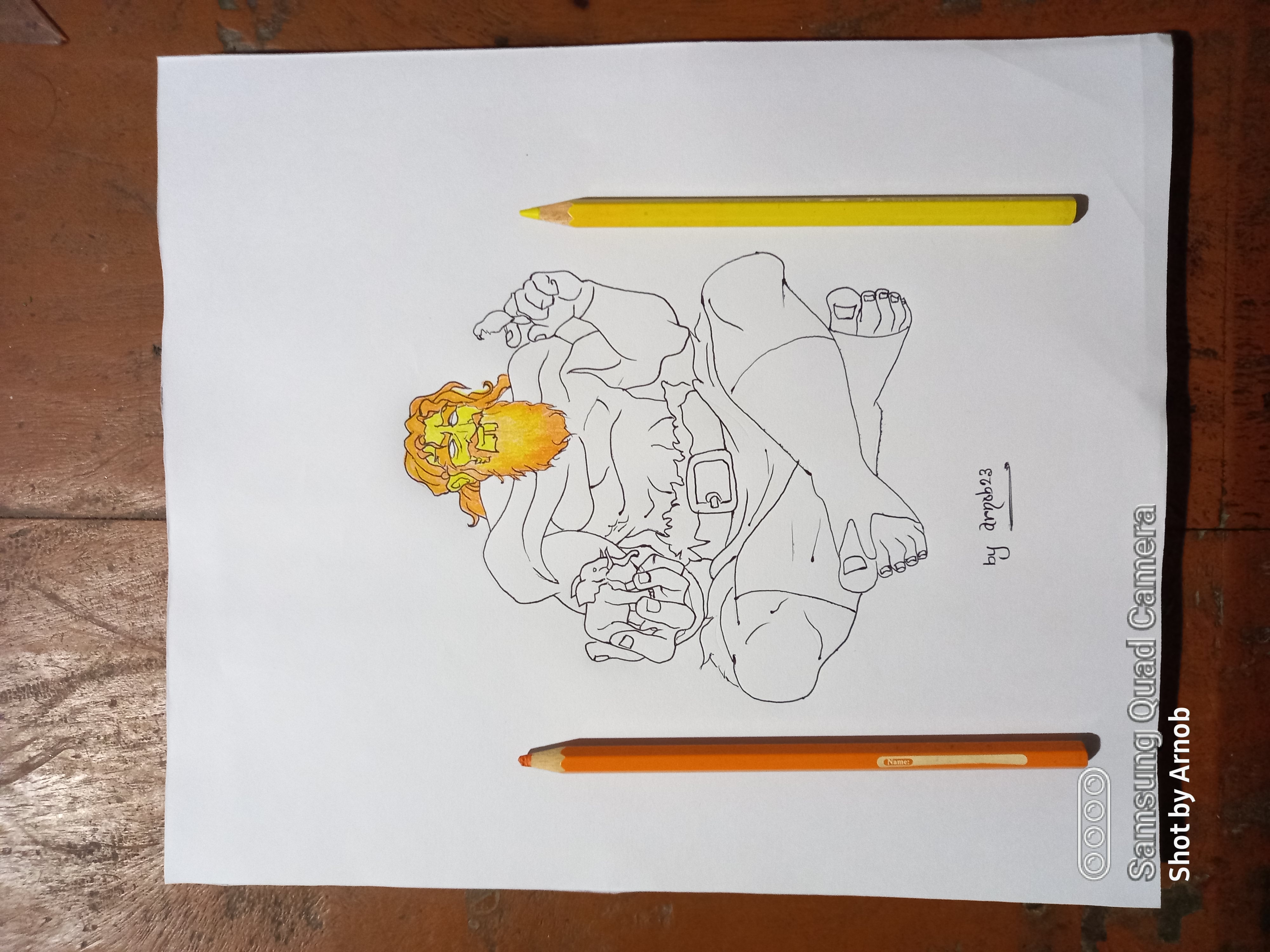 Step 3(color for hats and clothes)
I had used here yellow to it's body also .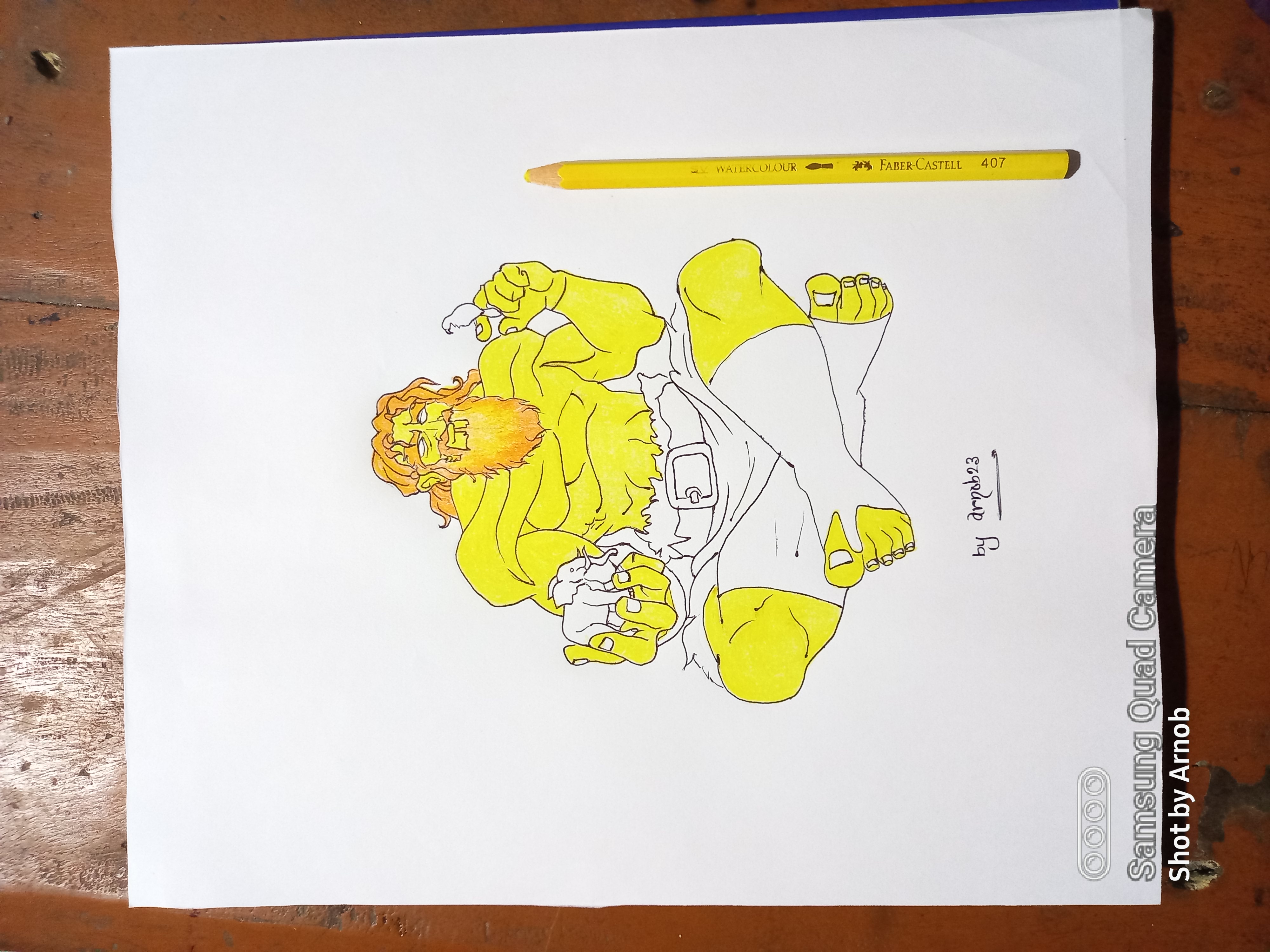 Step 4(color for hair)
At first I had chosen violet to cover it's dress.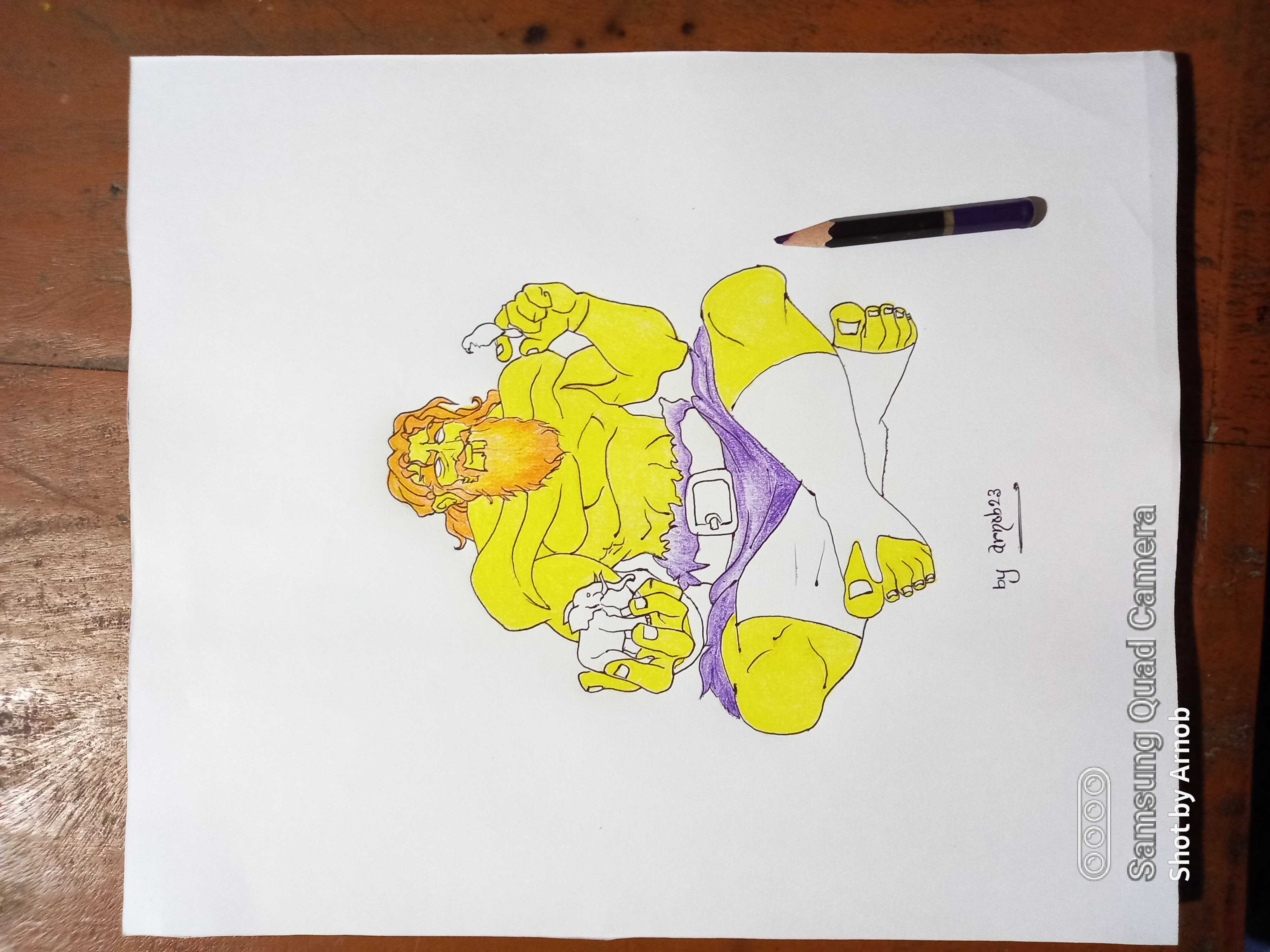 Step 5 (color of Strick's)
Here I had colored the animals.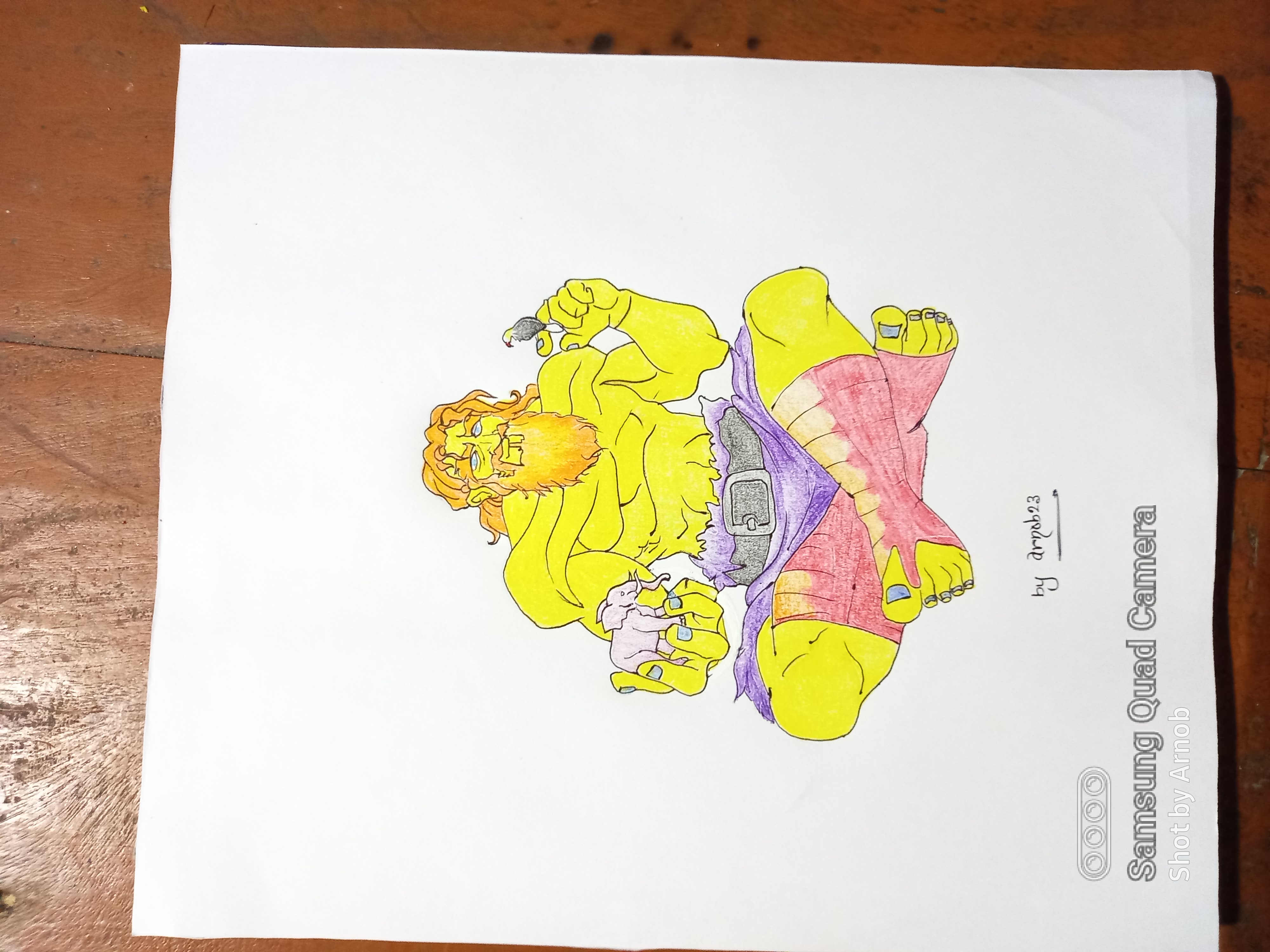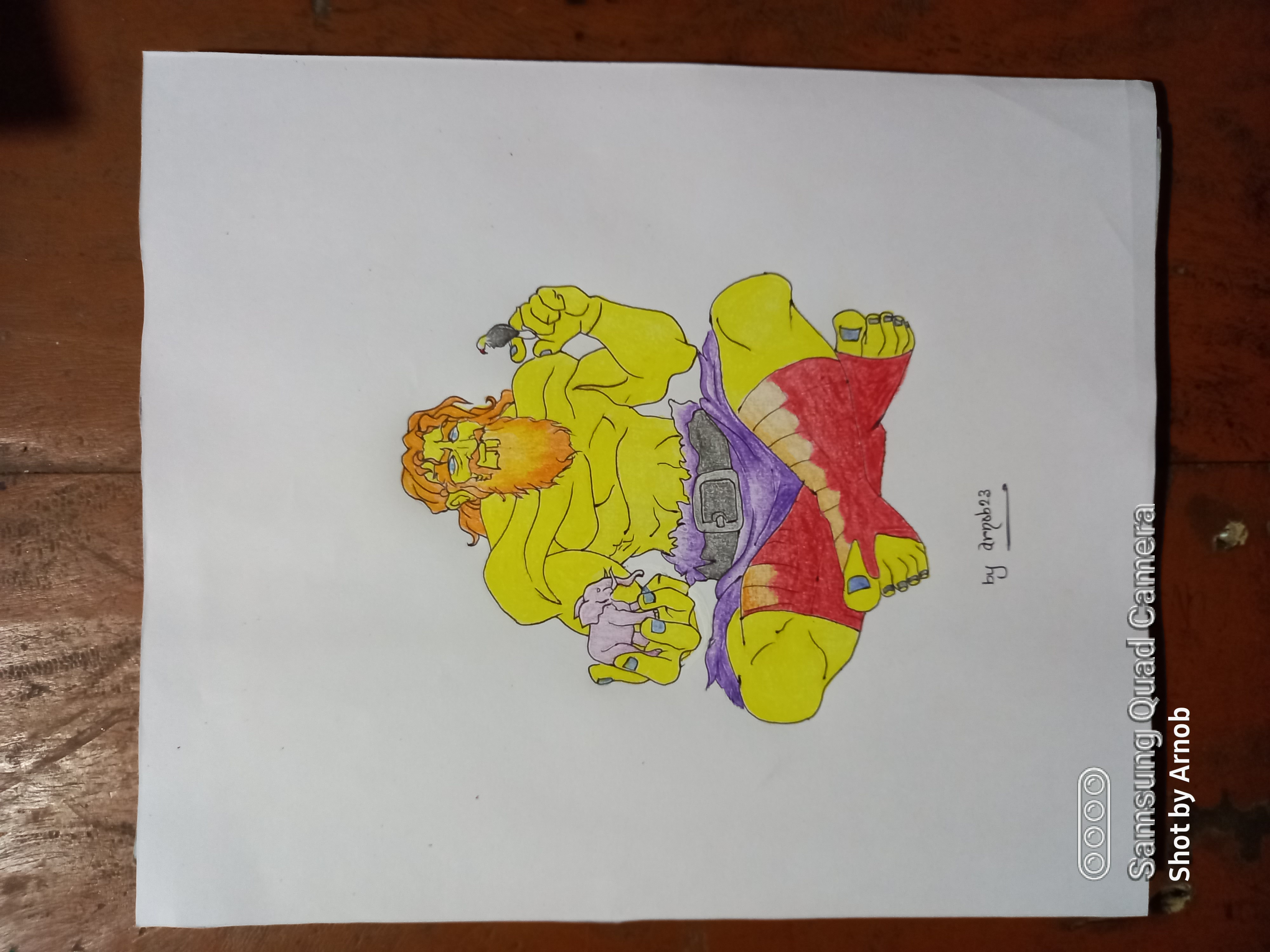 And beautiful people here my final destination.
If you want to join this contest Click here
THANK YOU FOR VISITING HERE
---
---