Wood Nymph//My Drawing For Splinterlands Social Media Challenge

Hello everyone!How are you all ? I'm fine.Splinterlands new "Social Media Challenge" start today.And here I'm show you my drawing for "Splinterlands Social Media Challenge". Today I am try to draw "Wood Nymph".Here my drawing-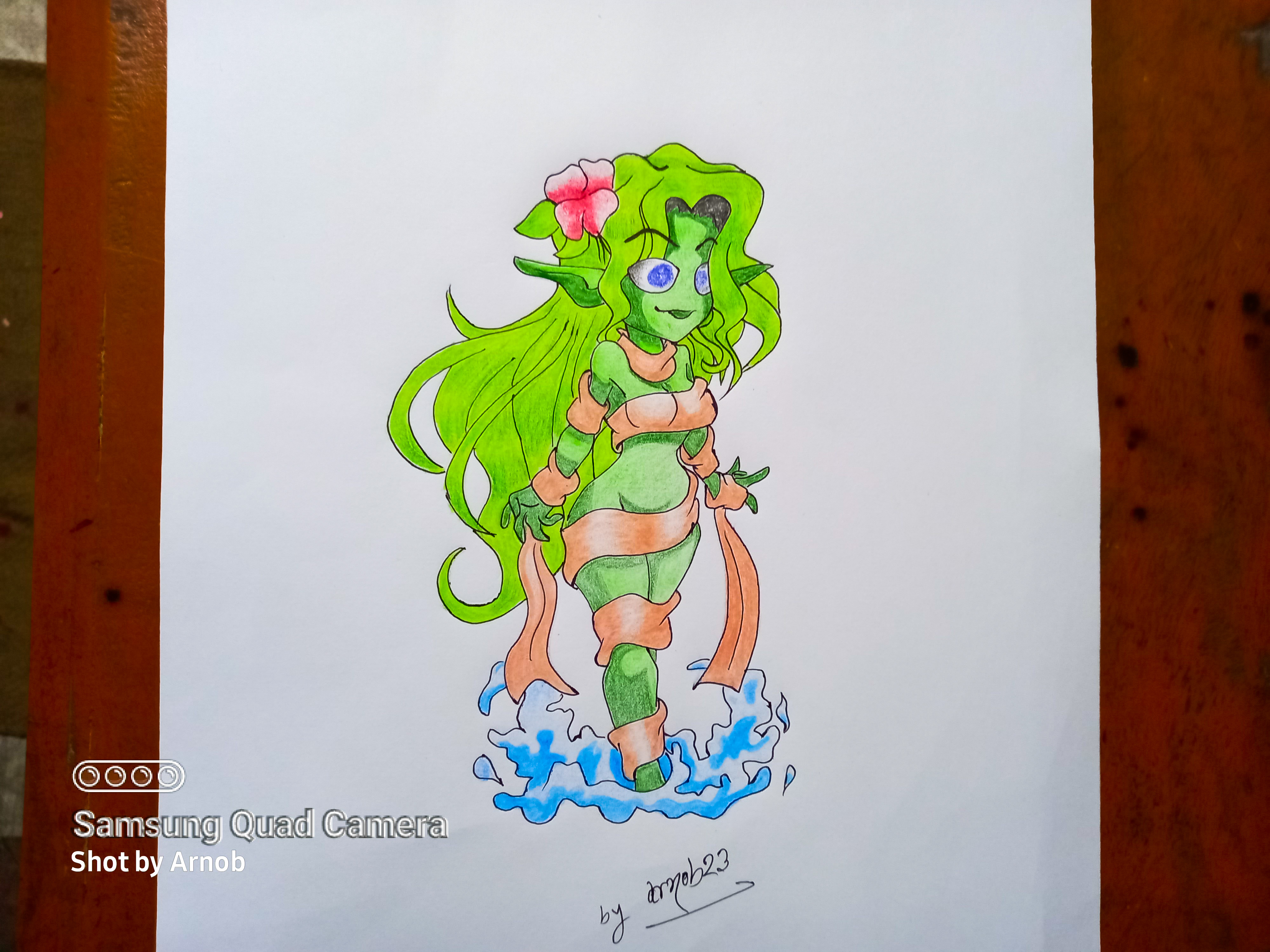 METERIALS I HAD USED TO DRAW THIS ART-
•Ballpen
•Sharpner
•Eraser
•Color Pencil
Step's,I had followed -
At first, I had used ballpen for lining. I had used Mayador ballpen for lining. This is first time for me to use ballpen for lining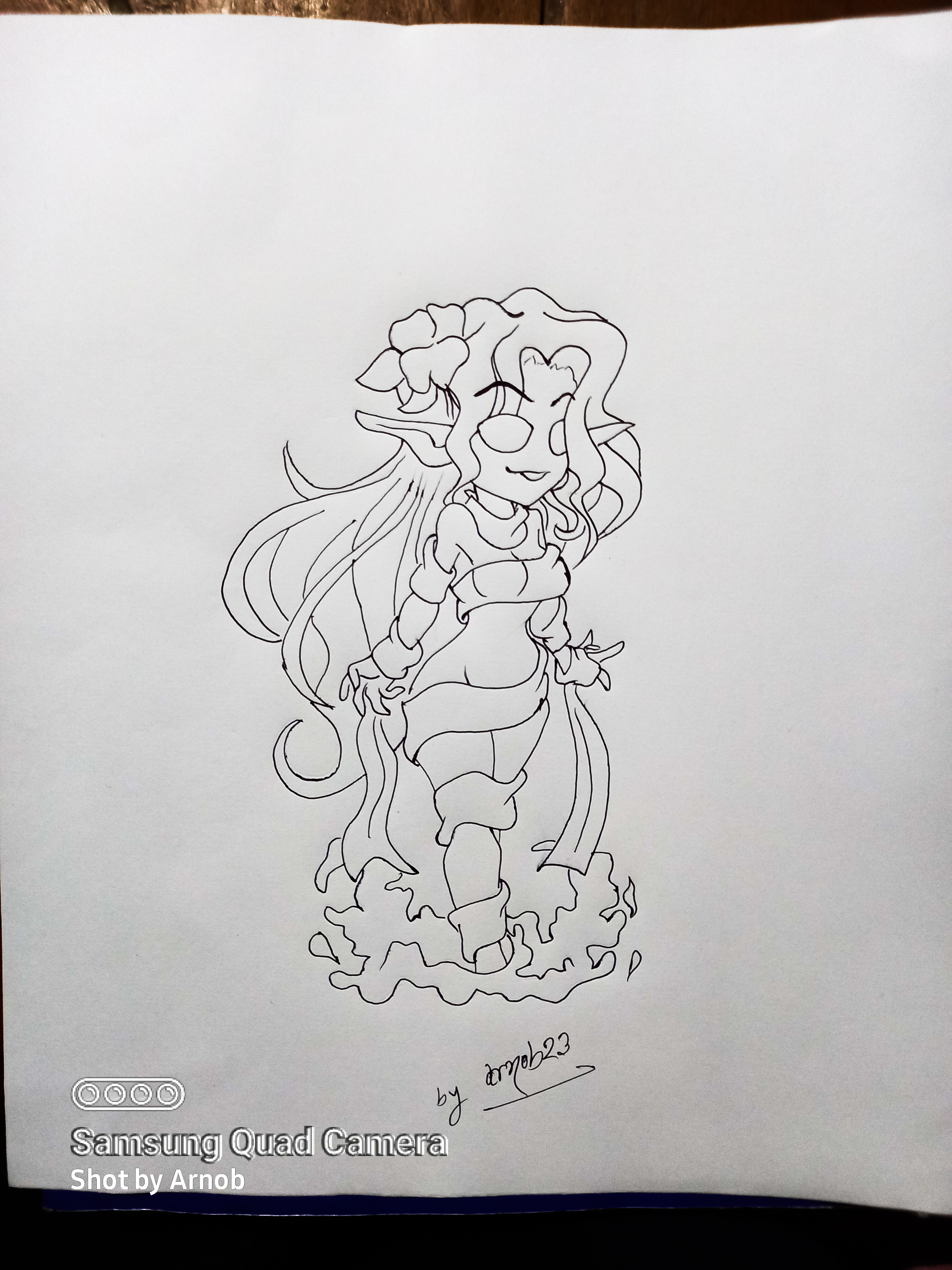 Then started to give it color for looking gorgeous . First I had to it's head.And was use green, apple green, black and blue to it's head.I had also used shadow to it's all body.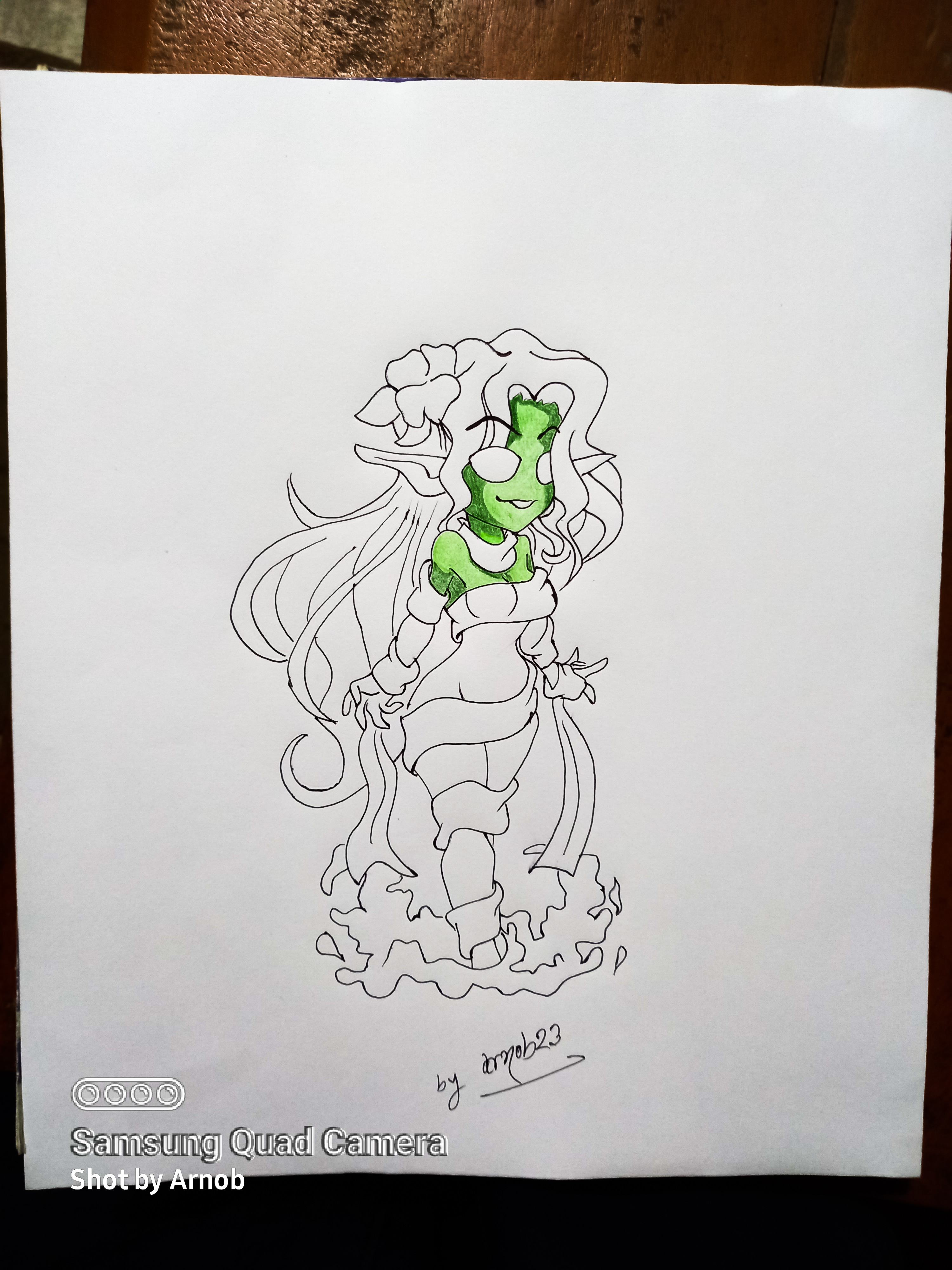 Then I started to color to it's body.I had used apple green and green to it's body.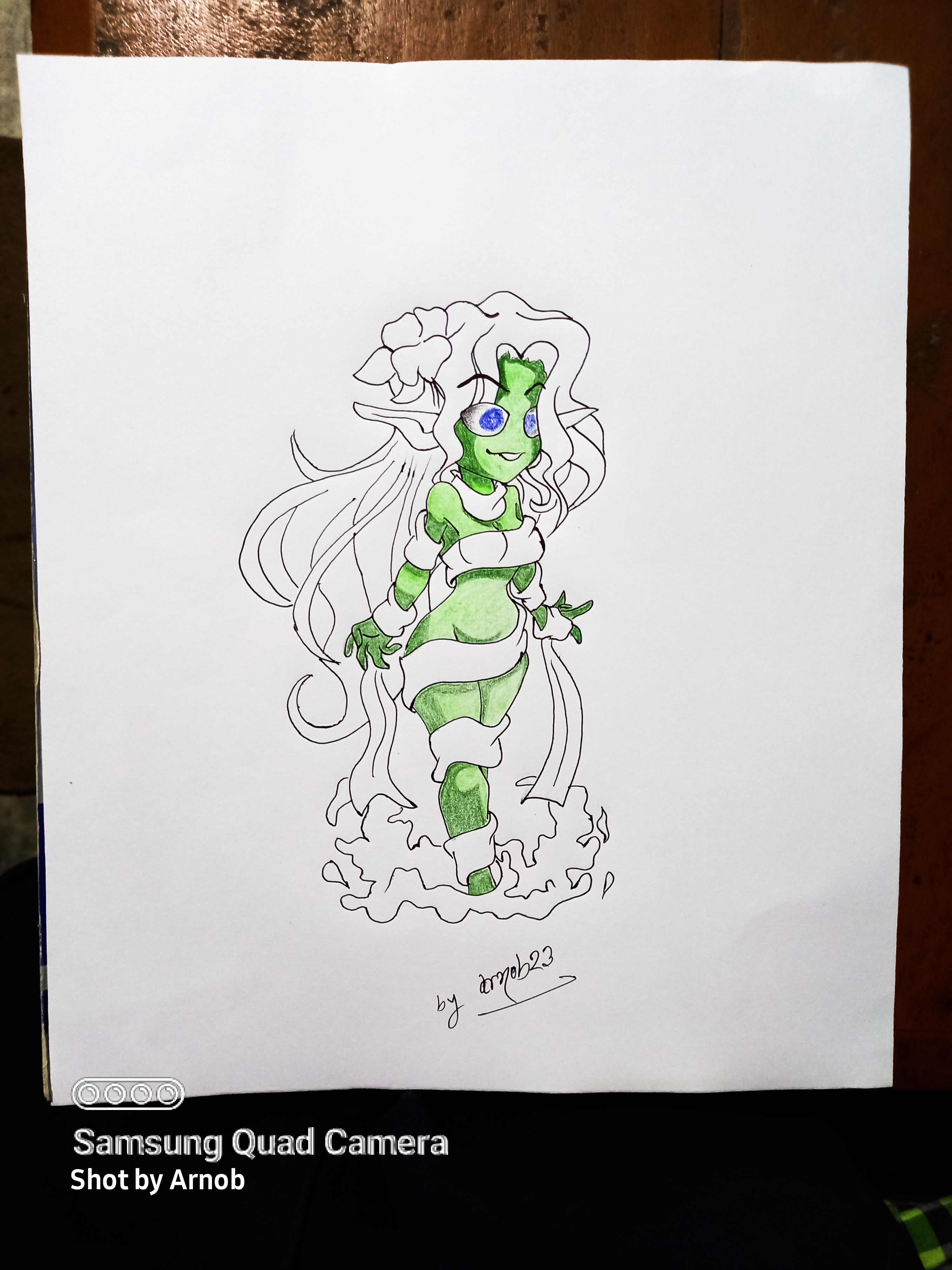 Here I had give apple green to it's hair .And also used green for shadow.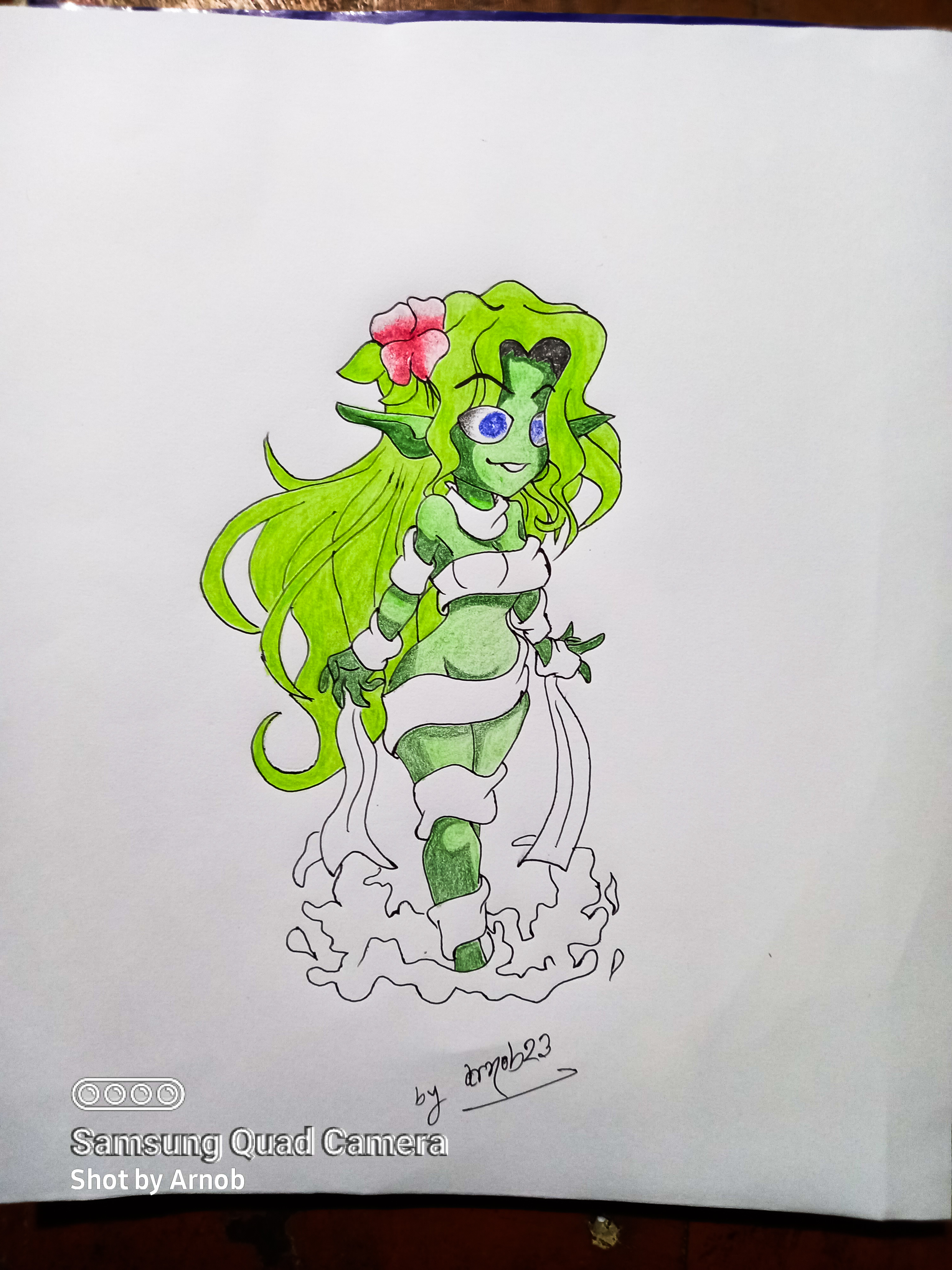 Color for dress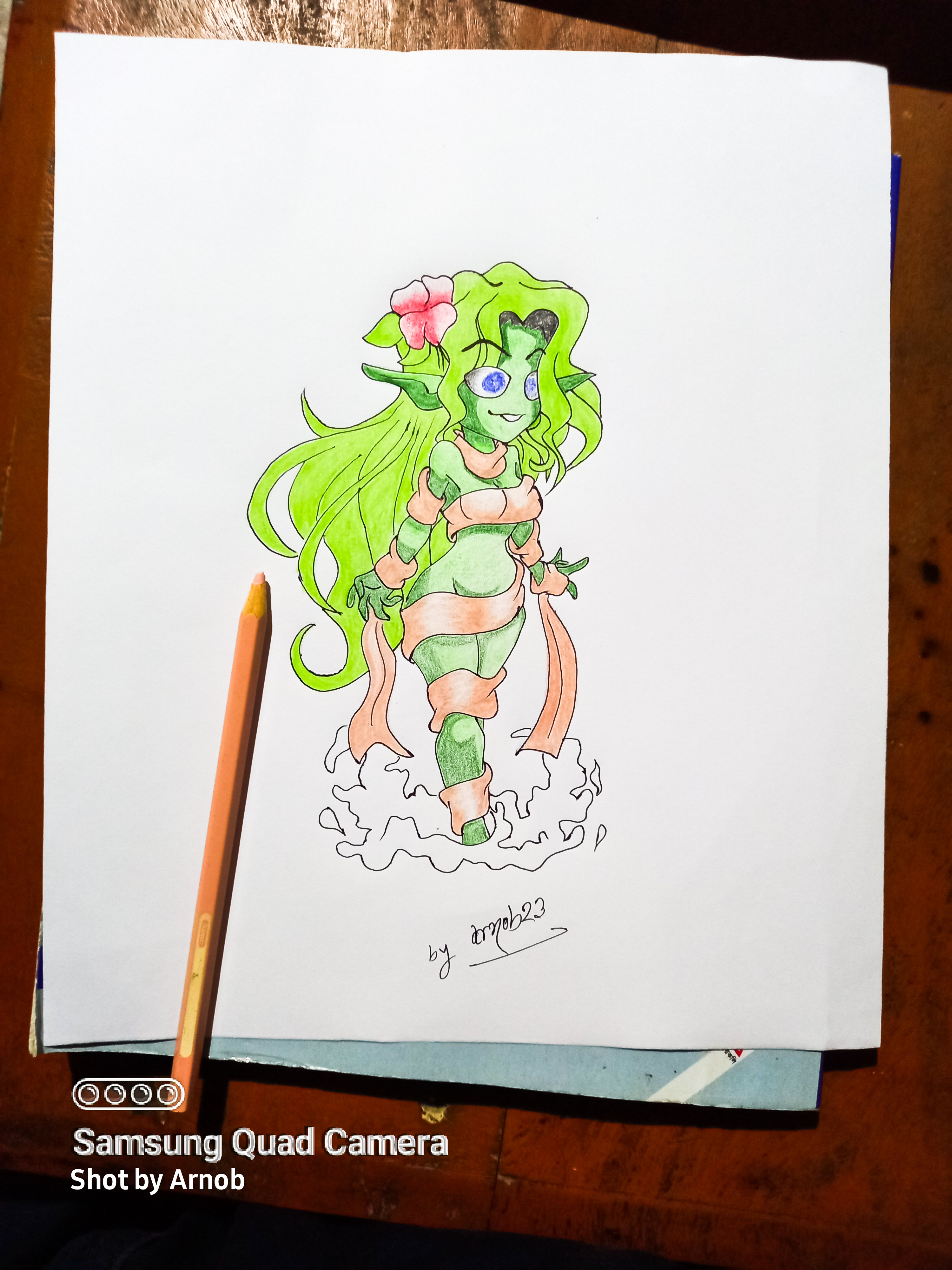 And the final drawing is here-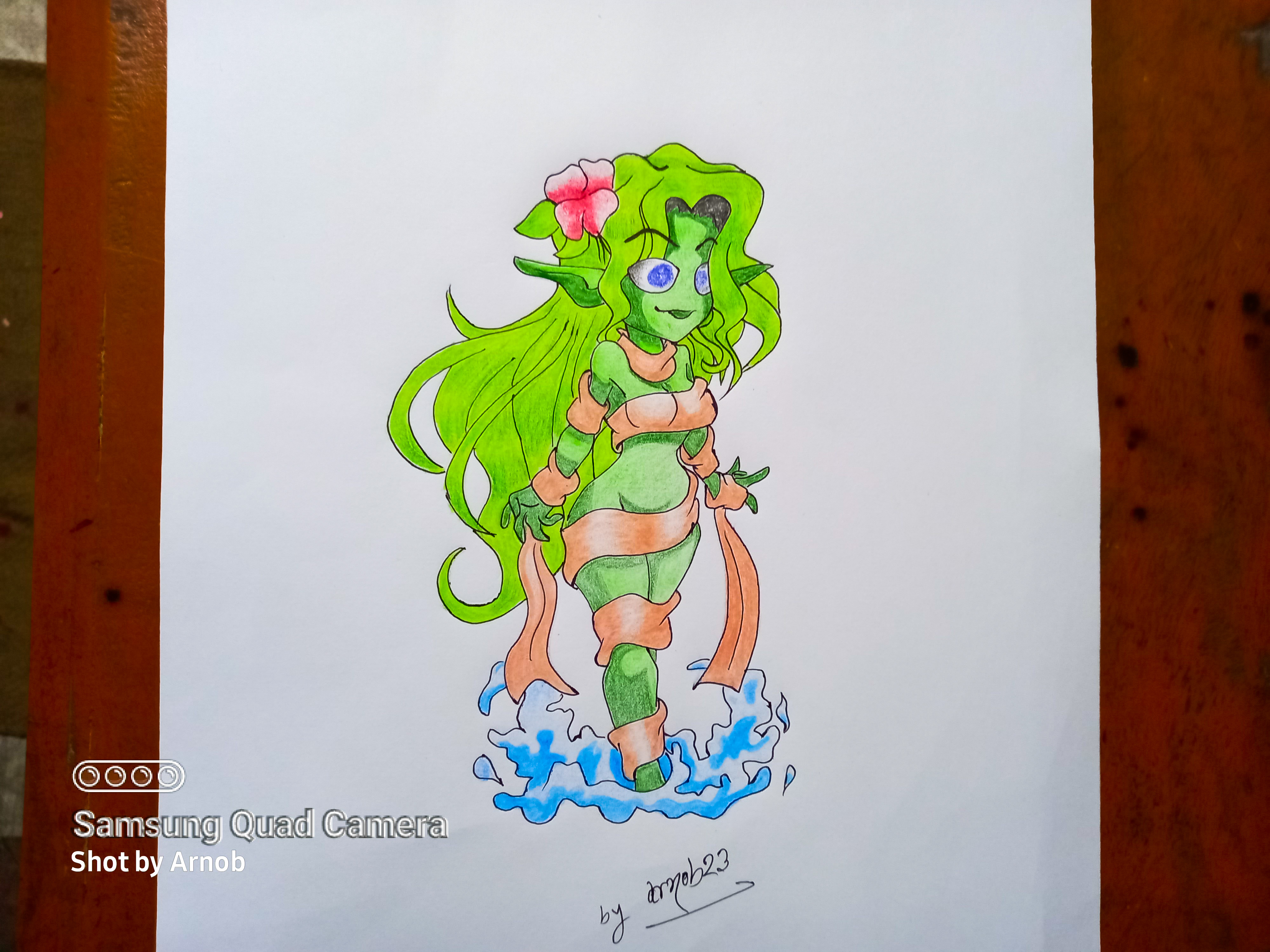 THANK YOU FOR VISITING HERE.
---
---