Why Do You Play Splinterlands?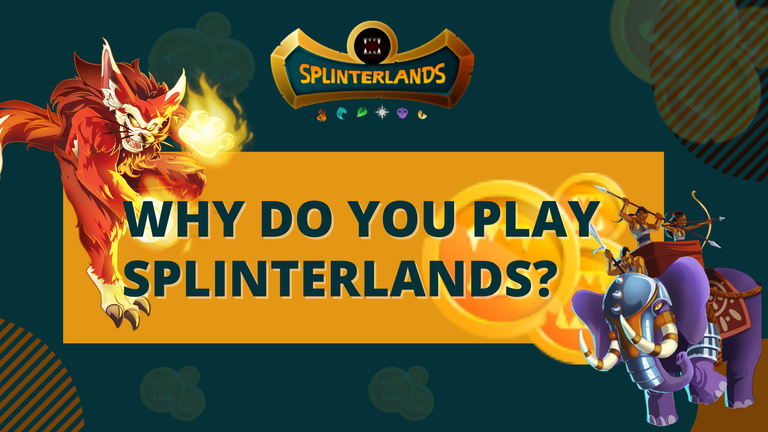 Right Place, Right Time
You know what they say, "I was at the right place at the right time."? Well, I guess you can say that for me as to how I got into Splinterlands.
It was three years ago in June 2018 when I bought my Starter Pack during the pre-sale for $5 (2.832 SBD at that time) and two more booster packs costing $2 each. So that's $9, a dollar less of what you'd spend if you recently joined or if you want to join the game today. Of course, we all know what the value of the alpha cards had become. Talk about early bird perks, right?
In my post below, I even mentioned it to be the "next big thing on Steem" (of course, we all know now that Hive is the home of Splinterlands).
Although, I sincerely believe that Steem Monsters is going to make it big! So I think for me it's a FOMO kind of thing, but who knows? I might just enjoy the gaming part of it too. For now, at least I already have my starter pack and a couple of "EPIC" cards!
This project is one of those in which I FOMO'd and did not regret it in the end.
The Roadblock
Then the game started. I honestly did not enjoy it.
"What is this? The cards are just bumping against each other!"
So I stopped playing.
I did not understand a thing in the game and regrettably, I did not take time to learn it. Instead, I abandoned the game for two years.
Then came the hardfork in 2020 and Hive was born. My interest in the game was rekindled and I started playing again. It was during the time when you can still grind your way up to the Champions league just by winning and the card collection power did not matter yet...
Then the collection power came. I became limited to Silver III only and again I stopped playing. I will only remember to play at least one quest per season, enough to bring me up to my max league.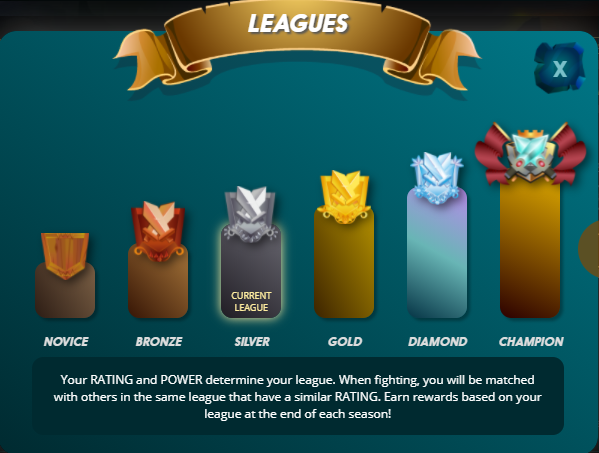 In which league are you on?
Play To Earn
I do not remember now when I started playing the game again religiously. I am pretty sure it was this year and before the game exploded the past months.
The game indeed has proven very profitable and a lot of new users have joined with high hopes of getting high returns to their investment too. However, I have come across a few who are expecting this to happen almost instantaneously. Without consistently playing to learn the game, or not putting extra skin to the game by at least investing a few more $$ to improve their deck and get higher chances of winning, hence rewards. Of course, there are many ways to earn apart from playing - there's renting/buying/selling of cards, or holding tokens.
As for me, I have come to love the game and I love seeing the improvements as updates roll out. I am motivated to improve my collection/deck. It makes me happy.
While others have made life-changing profits from the game already, I cannot say the same for me yet. Perhaps if I kept playing from the beginning, that might be the case, but yeah, hindsight as they say is 20/20.
So right now, I just enjoy the game and the challenging battles. That time when I still get wrecked despite giving my best(?) shot, or when I get lucky my opponent perhaps didn't pay attention to the ruleset? Yeah, those times. All these, while accumulating cards and tokens.
There's still lots of exciting things that we can expect from the game. I am glad I have acquired a seat to enjoy the ride.
---
Not playing Splinterlands yet?
Don't miss out on this amazing blockchain game and #play2earn now. Battle, trade, and earn! You can use my referral - https://splinterlands.com?ref=arrliinn to get started.
Cover Image Created via Canva.
Photos are screenshots taken from the game Splinterlands.com


---
---