Splinterlands Art Contest Week 196 - Mushroom Seer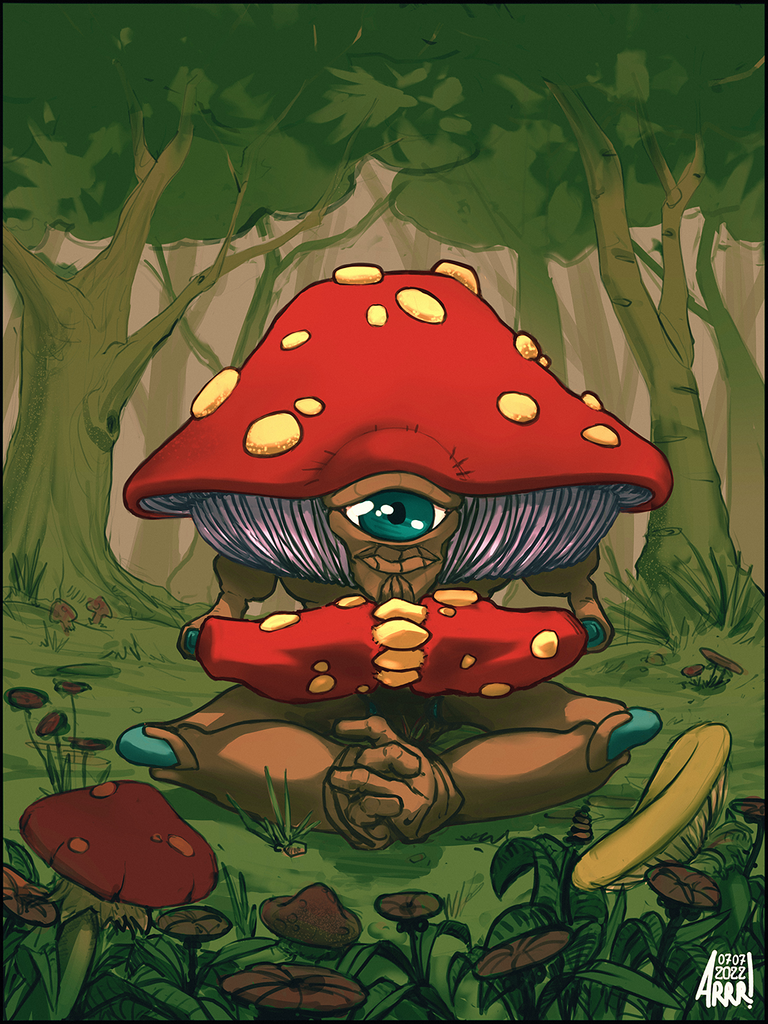 INTRO
Ahoy, me hearties! This time around, I decided t' again take part in the amazin' @splinterlands weekly contest. In the first wave our ship showed quite jolly results, so we keep going. Avast!
STORY
According to the Splinterlands Fandom Wiki - Mushroom Seer is:
The hidden Mushroom Forest at the heart of the Centauri Wood has produced many curiosities in the past, including medicines with strange and otherworldly effects. Recently, fully grown Mushroom People have emerged from this forest. These Mushroom People spread maddening spores everywhere they go.
So they are pretty rare, and have magical healing properties plus bonus unknown effects!
WIP
This time without a video of the process, but with comments on the various stages of the creative process (video, maybe next time).
First of all, there was a bit of sketching and looking for a good pose which resulted in the next image setting.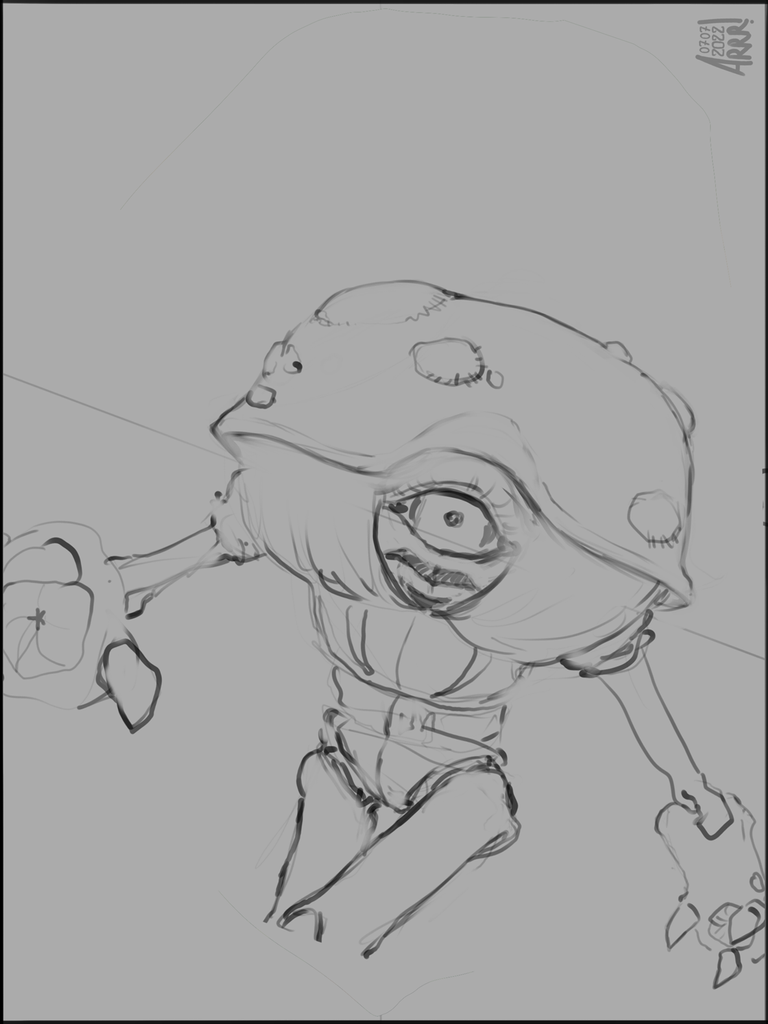 ---
This one.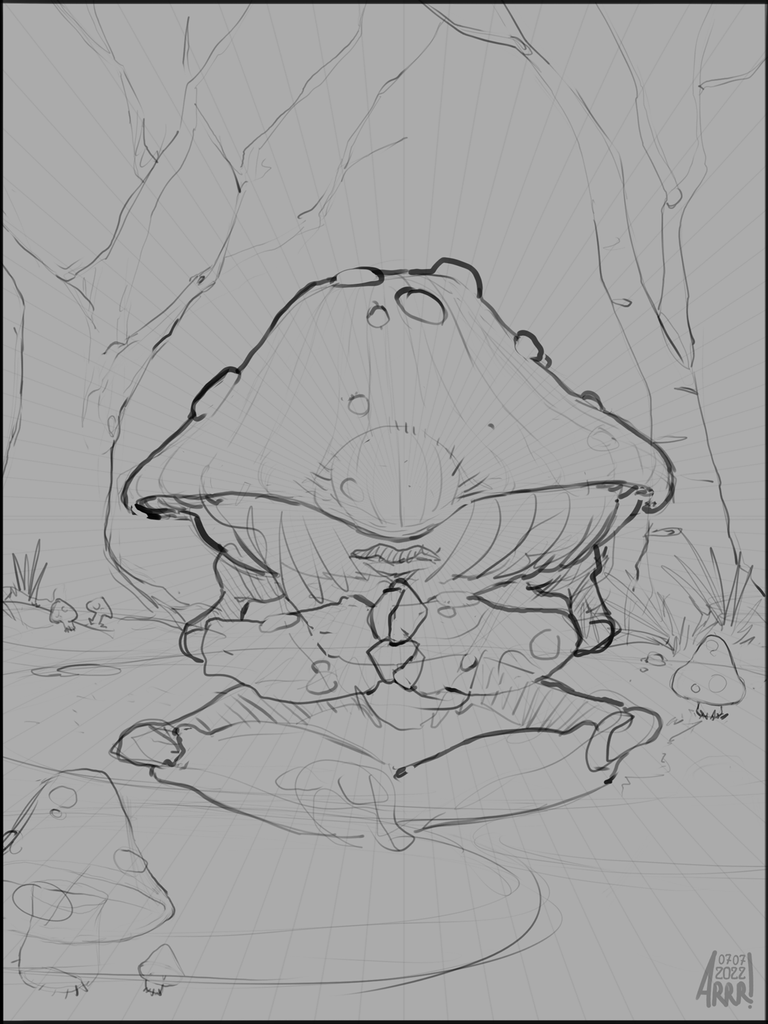 ---
Detailing sketch...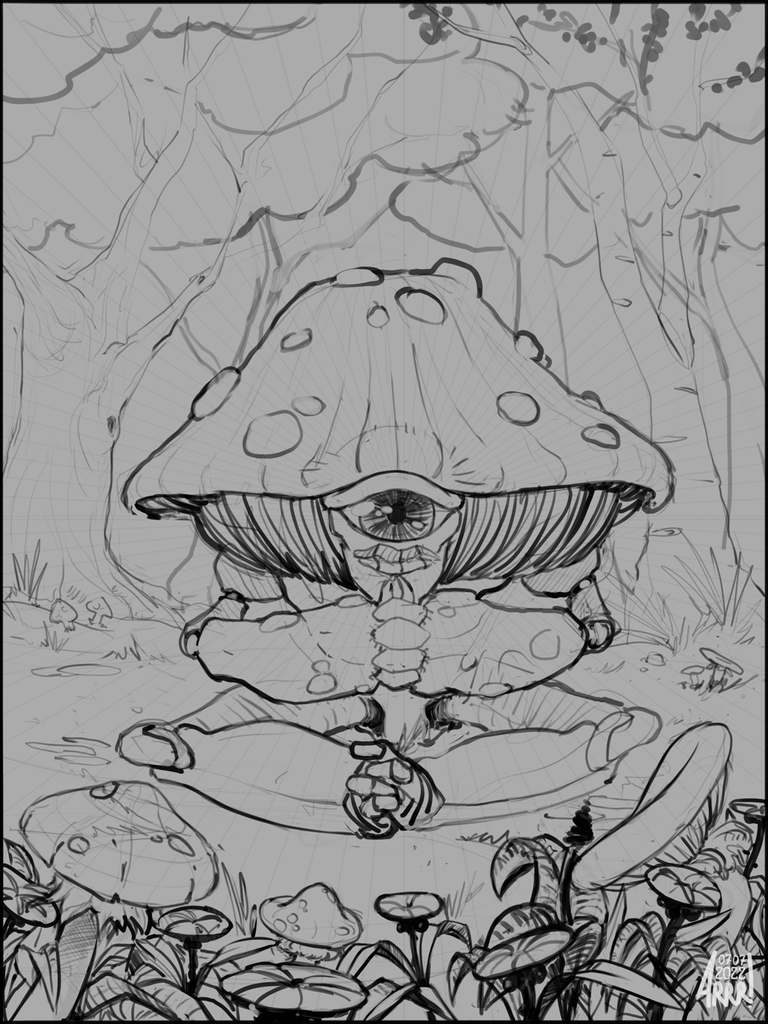 ---
And shading it a bit.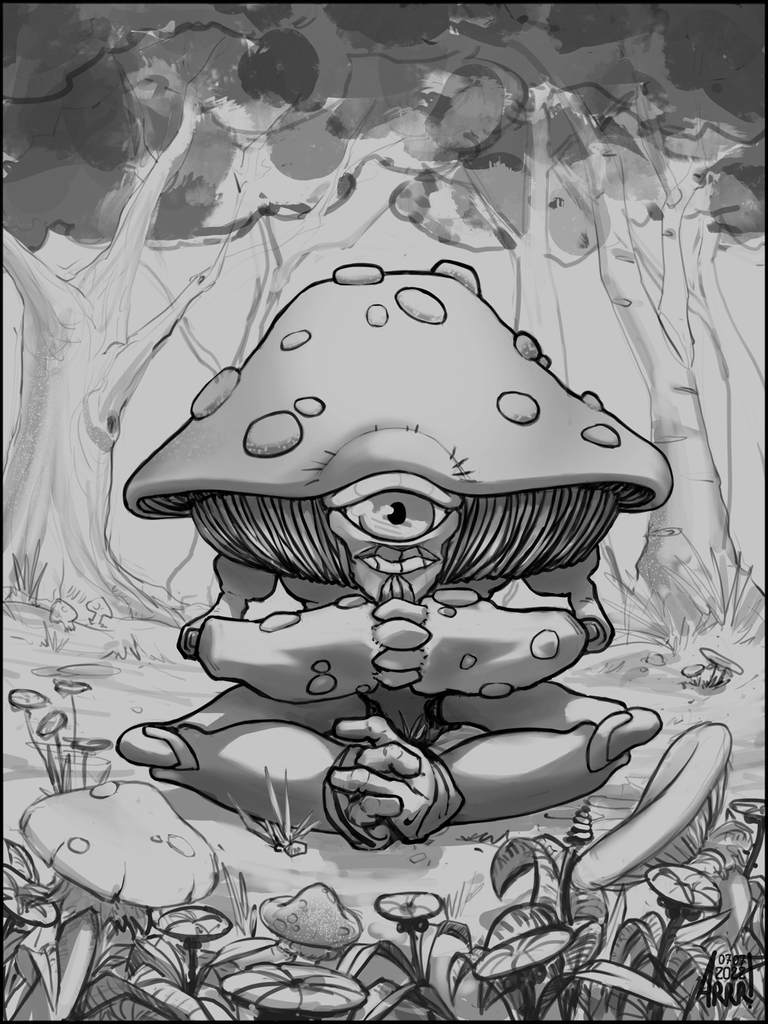 ---
Coloring accordingly to Mushroom setup ;) a bit too saturated perhaps, but I think its ok.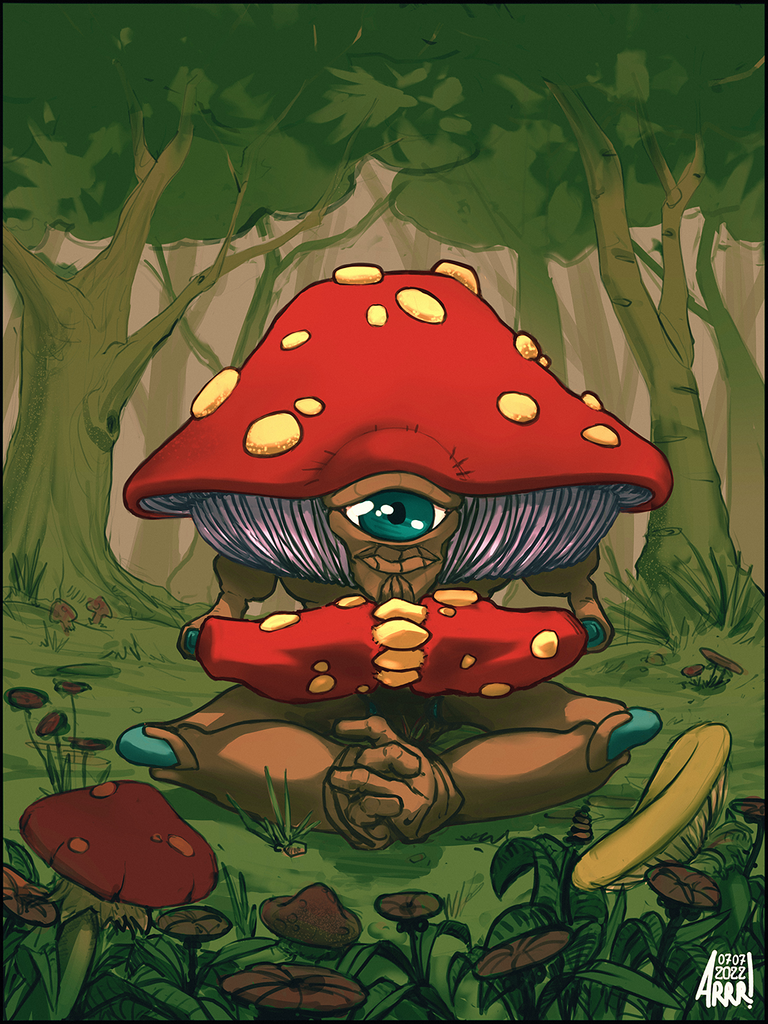 ARRR!!
---
---