Splinterlands Art Contest Week 197 - Naga Fire Wizard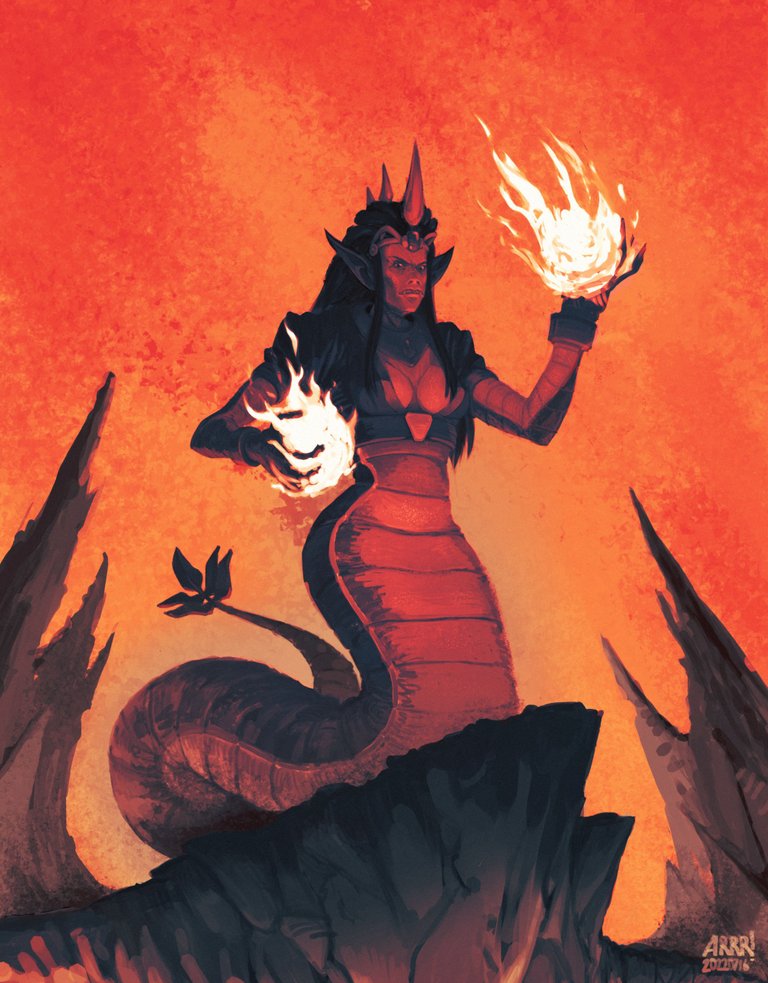 INTRO
Ahoy, me hearties! This time around, I decided t' again take part in the amazin' @splinterlands weekly contest. Luv & Avast!
STORY
According to the Splinterlands Fandom Wiki - Naga Fire Wizard are:
The Flame Naga of the Burning Lands are tough. Not only are they extremely intelligent and skilled in every known weapon, but they have recently been taught magic by order of the Flaming Robe. In the last Mount Mox tournament season, the Flame Wizards really cleaned up.
Rare hot and spicy, be careful they are tough and hostile, make sure to wear some fire resistant armor, me hearty!
WIP
First of all, there was a bit of sketching and looking for a good pose which resulted in something like this.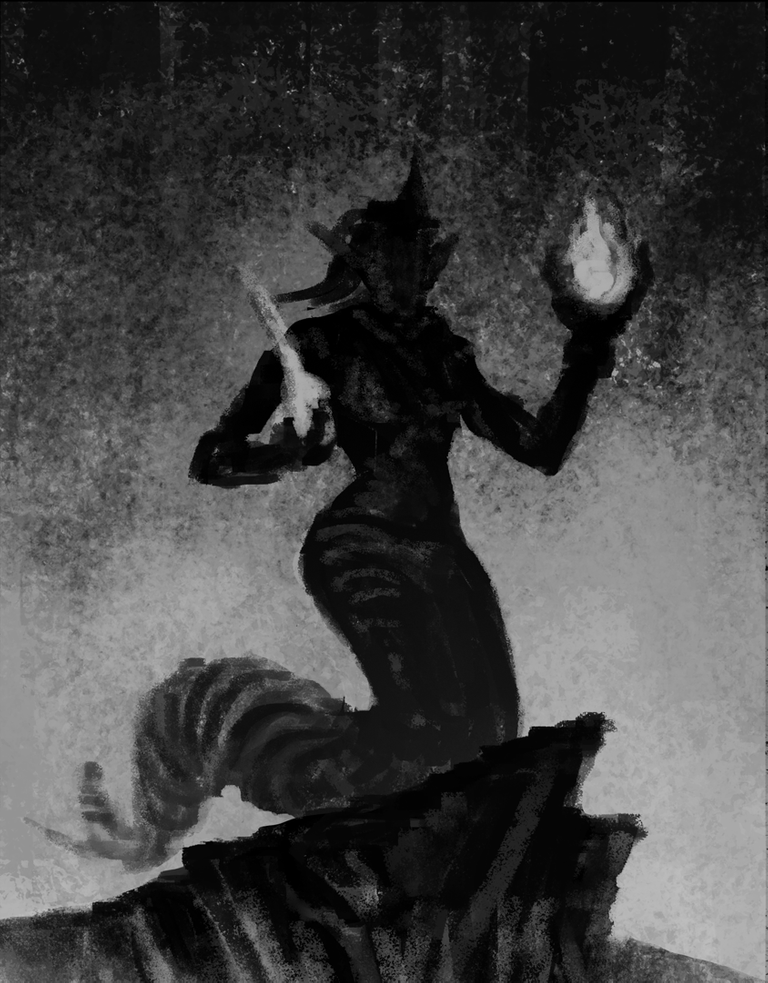 ---
Nextly, some bg sketching is going on, and simple spiky rocks resulted ok fo this.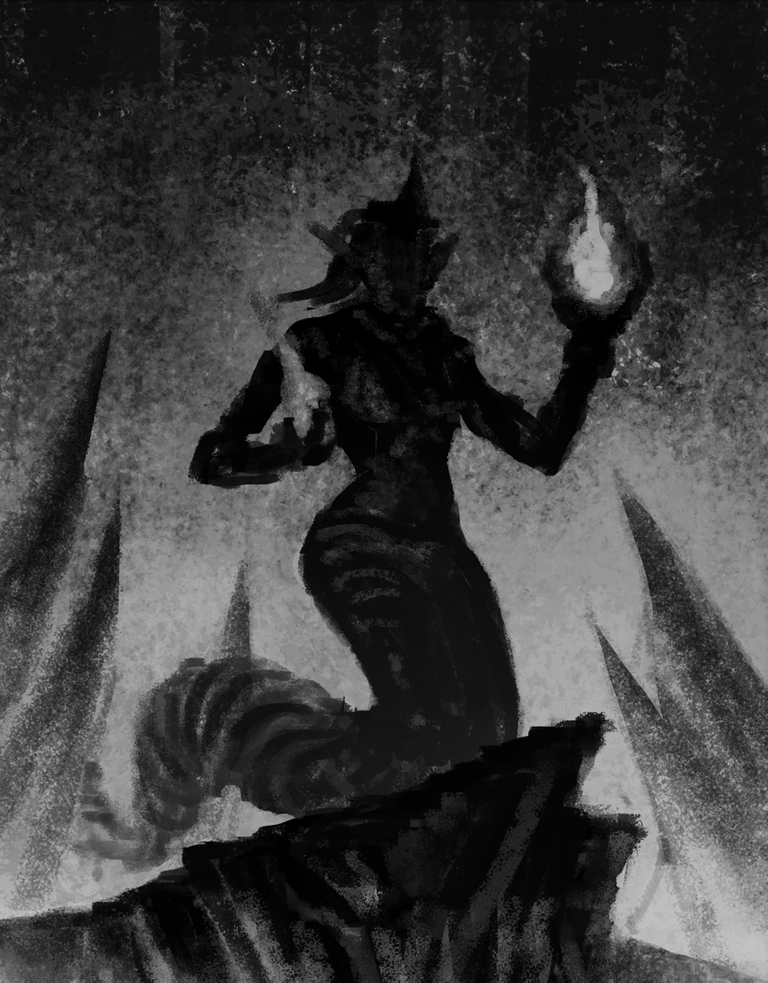 ---
Refining base sketch to painting...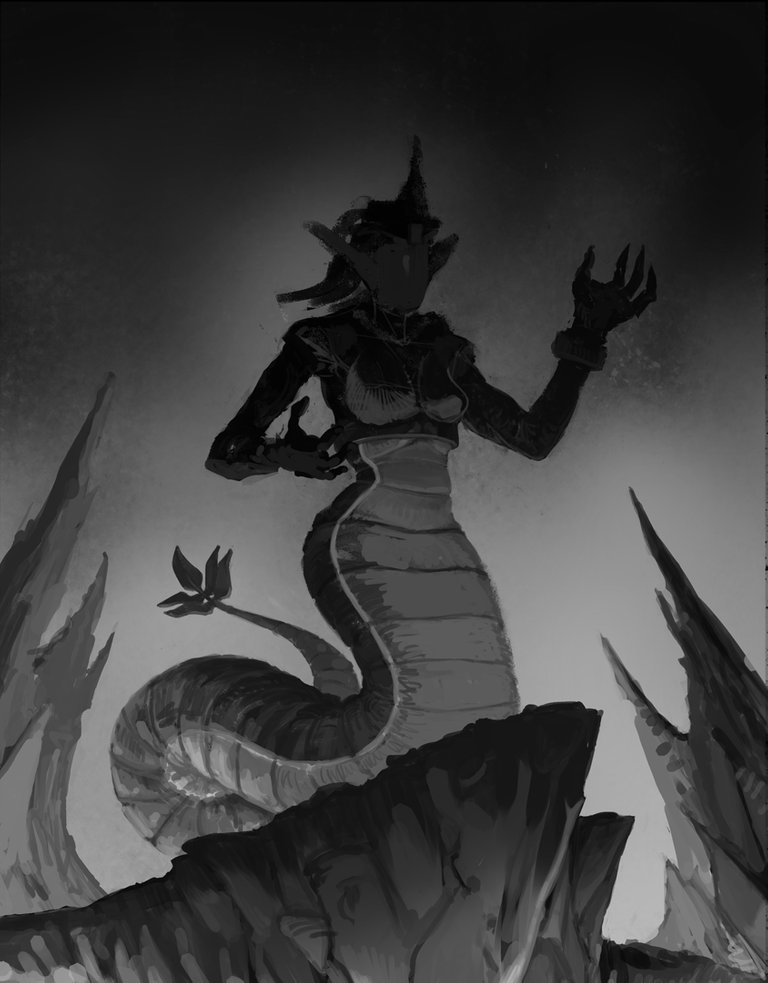 ---
Valueing all of that and adding detail to Naga.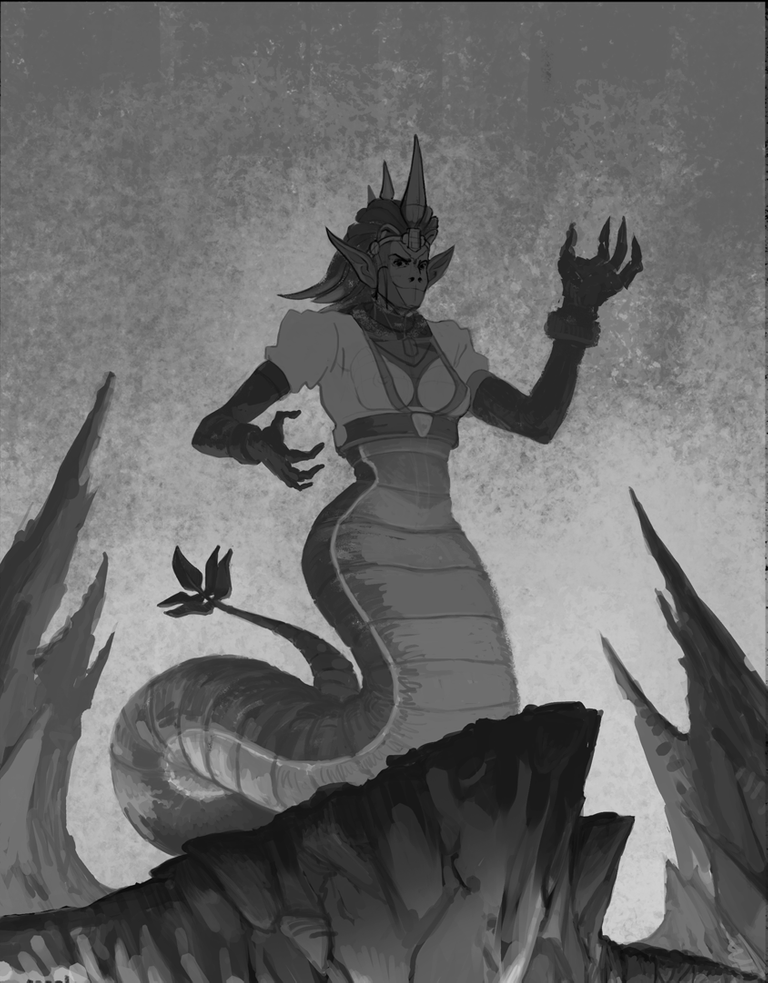 ---
Detailing, detailing...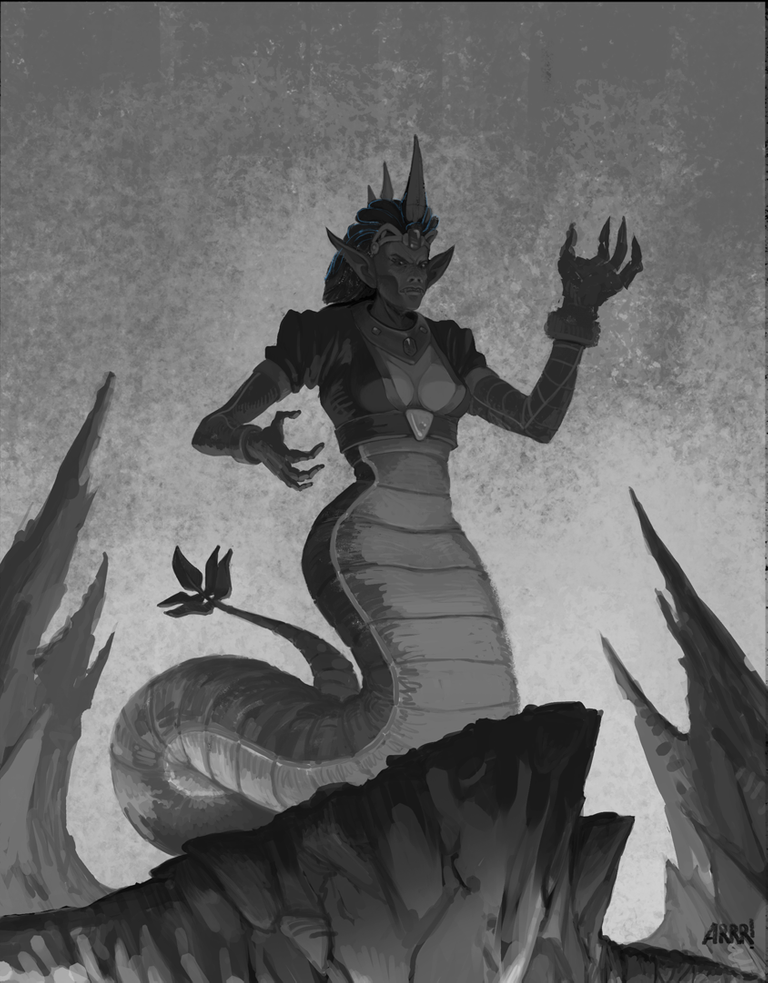 ---
More painting, repainting upgraiding - all we know that we can do this forever...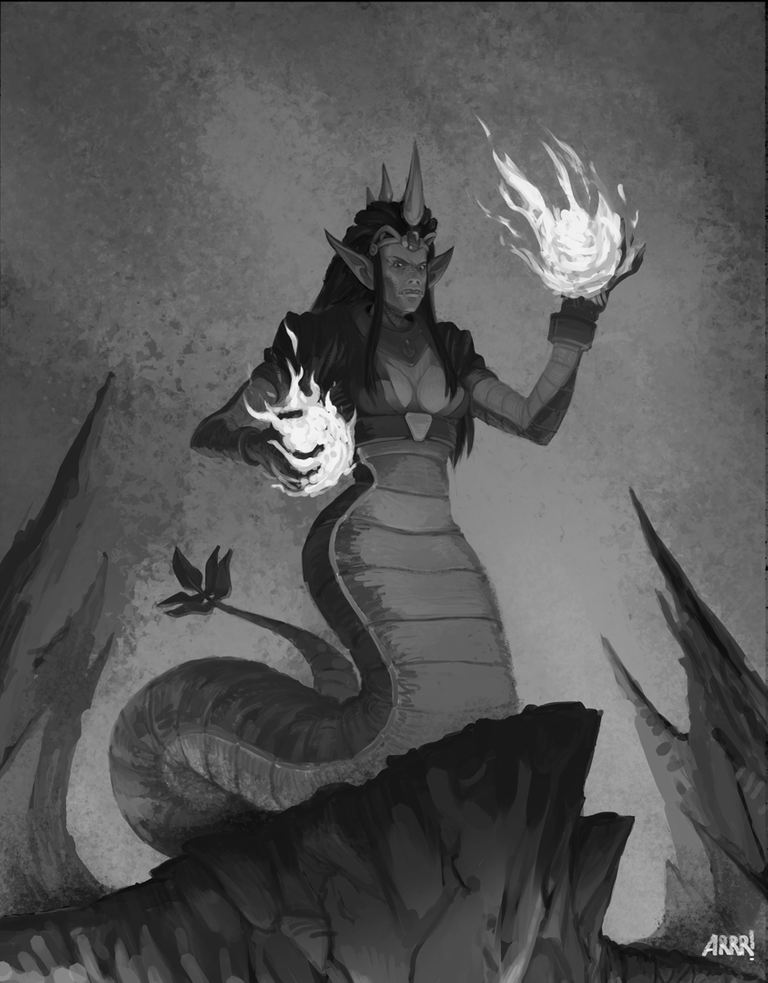 ---
Refining, mastering, and all "at the end" stuff going on :)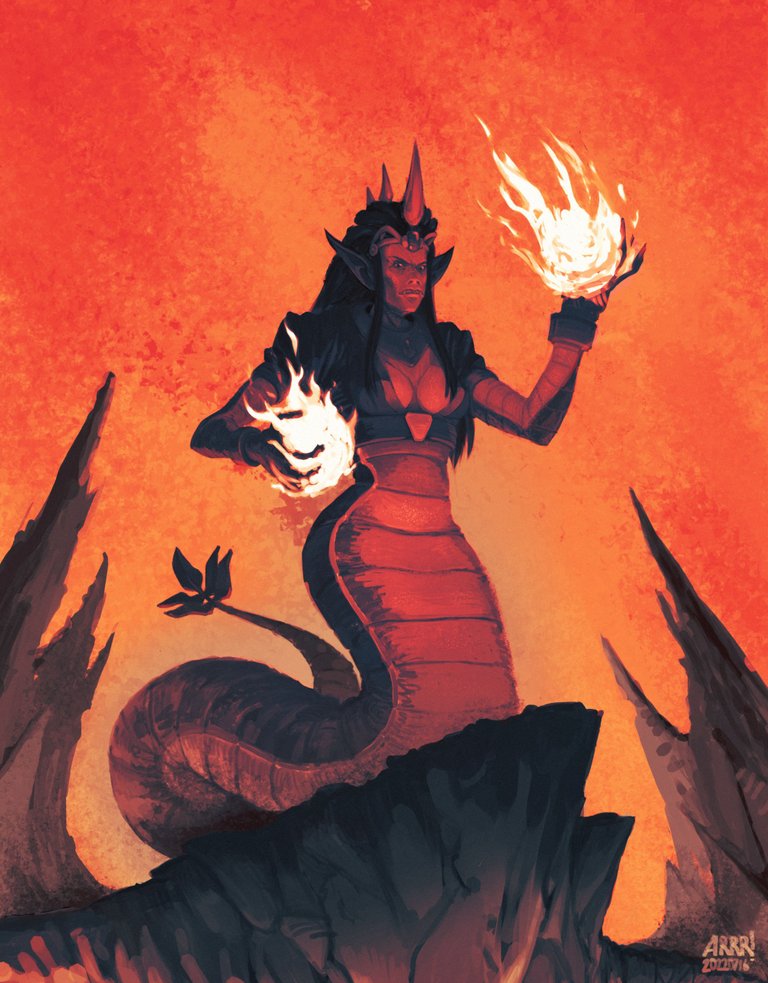 ARRR!!
---
---