Splinterlands Art Contest Week 198 - Beetle Queen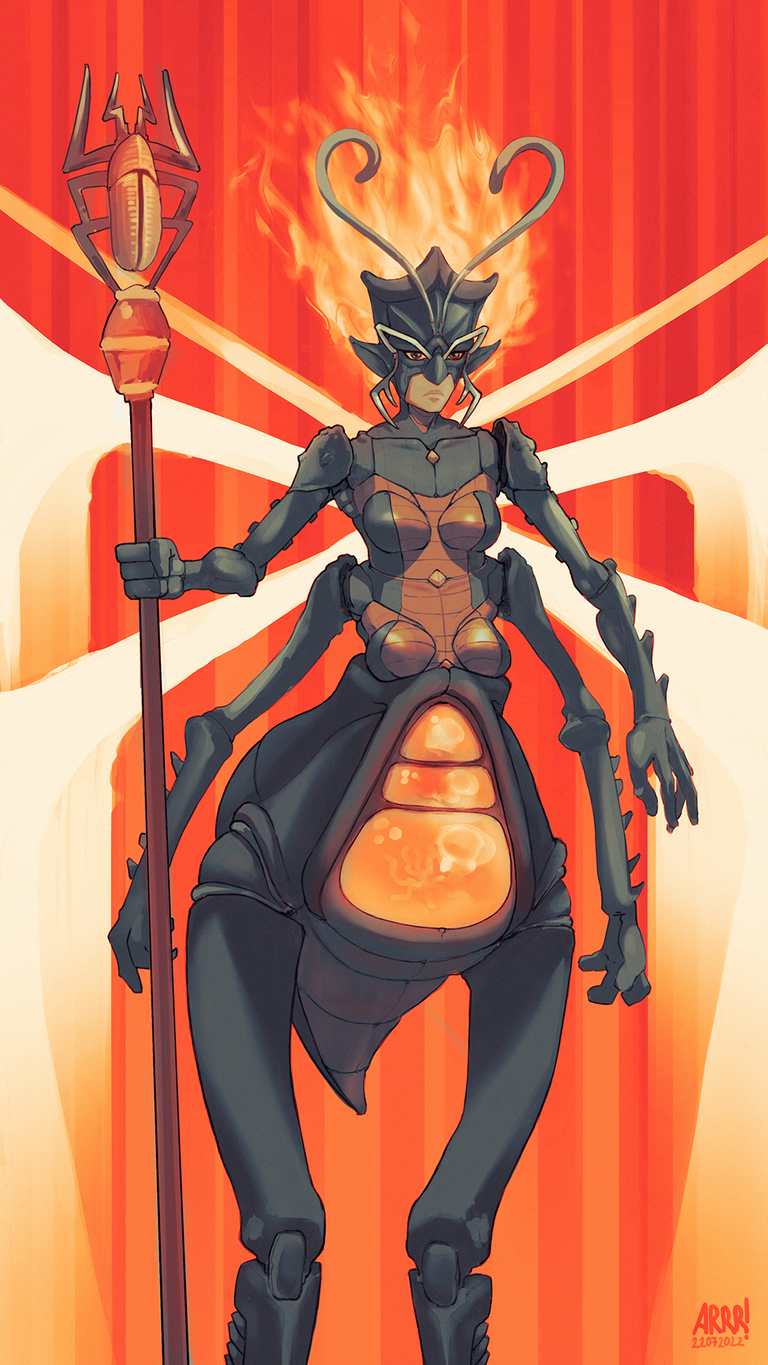 INTRO
Ahoy, me hearties! This time around, I decided t' again take part in the amazin' @splinterlands weekly contest. Luv & Avast!
STORY
According to the Splinterlands Fandom Wiki - Beetle Queen are:
Since their original entrance to the Splinterlands through the cracks of the Molten Mountains some hundred years ago, Fire Beetles have spread to every corner and crevasse of the Burning Lands. Not only have they thrived and multiplied in the hot, acidic air, but the species has evolved in several different directions. One of the more terrifying varieties is the Beetle Queen. A Beetle Queen is equipped with the same naturally replenishing supply of nape juice as any Fire Beetle, but with one key difference. Beetle Queens have wings. Fire is tougher to avoid when it is raining from above.
Rare hot and spicy, they are tank healers and can inspire you to smthn', me hearty!
WIP & PROCESS VIDEO
This time with process video! Yeah!
First of all, there was a bit of sketching and looking for a good pose which resulted in this.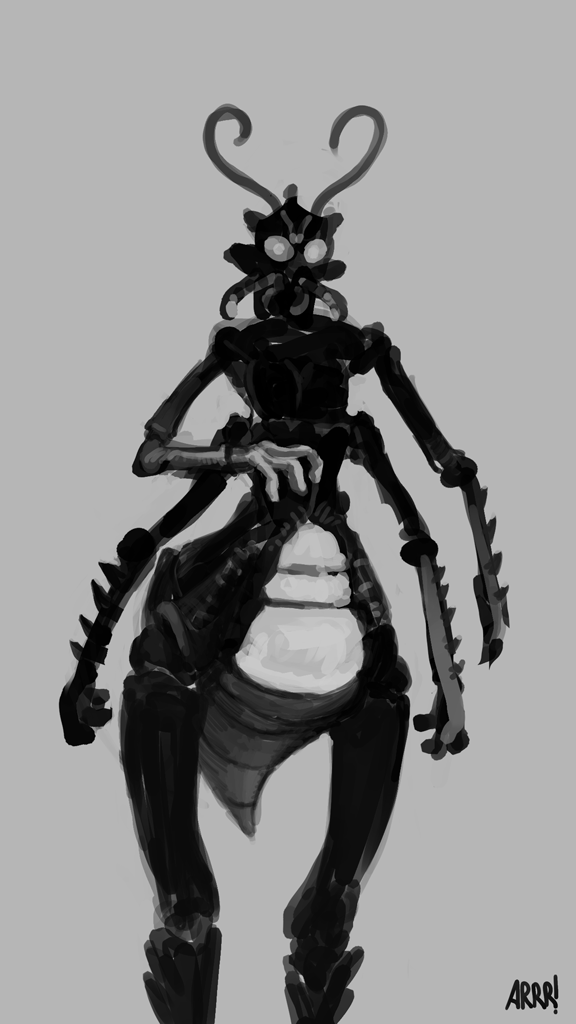 ---
Then I wondered in what style it should be drawn ...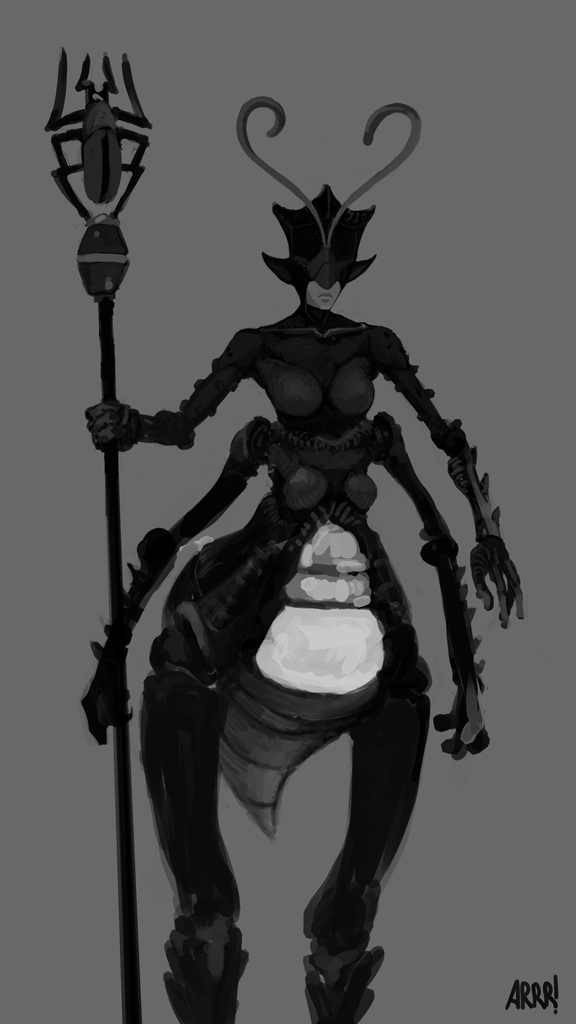 ---
A style with outlines and a classic cellshade was chosen. So, on the basis of the painted sketch, I made a more detailed sketch.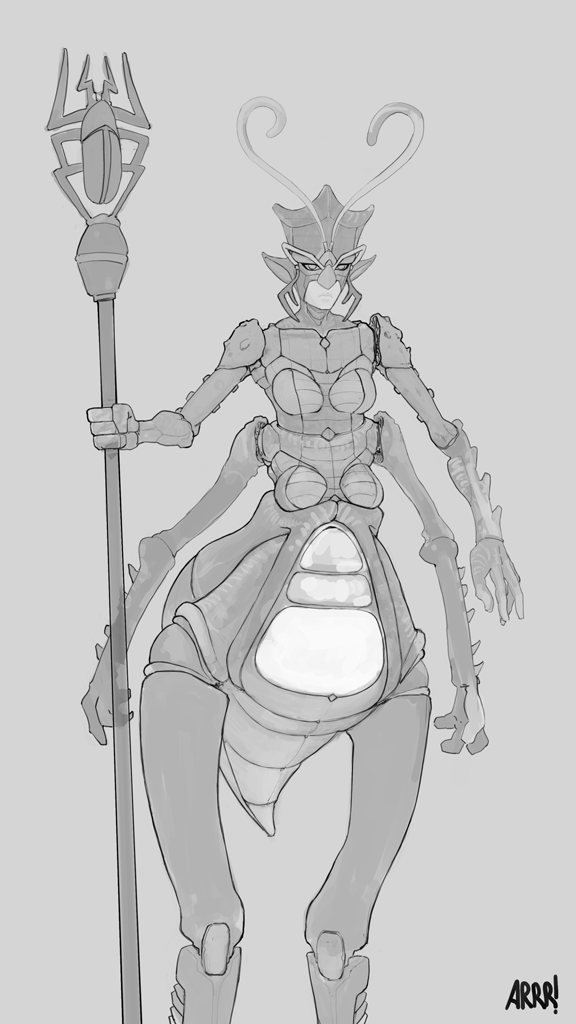 ---
And then... Shading!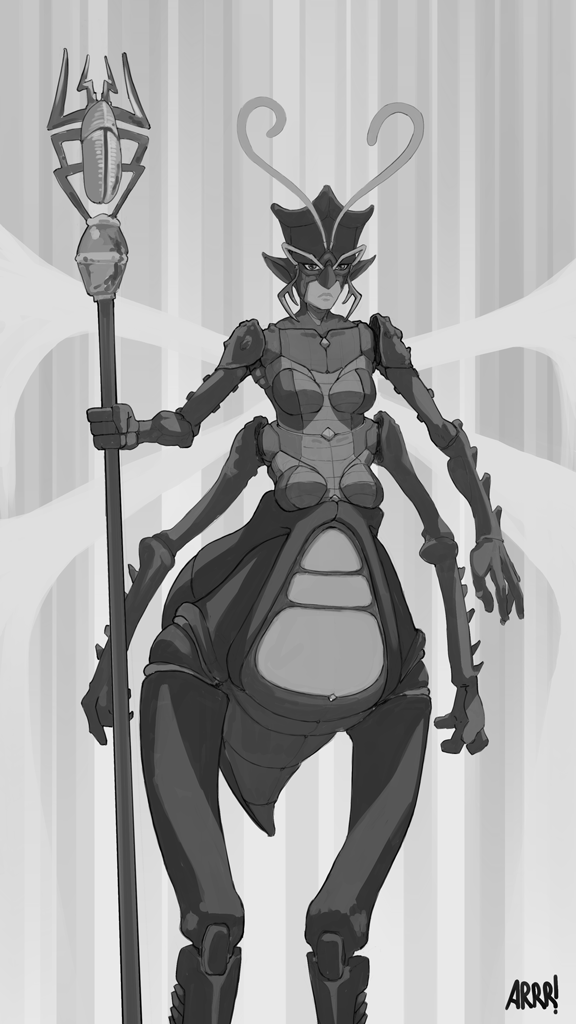 ---
Coloring and some additional things and tweaks. Done :)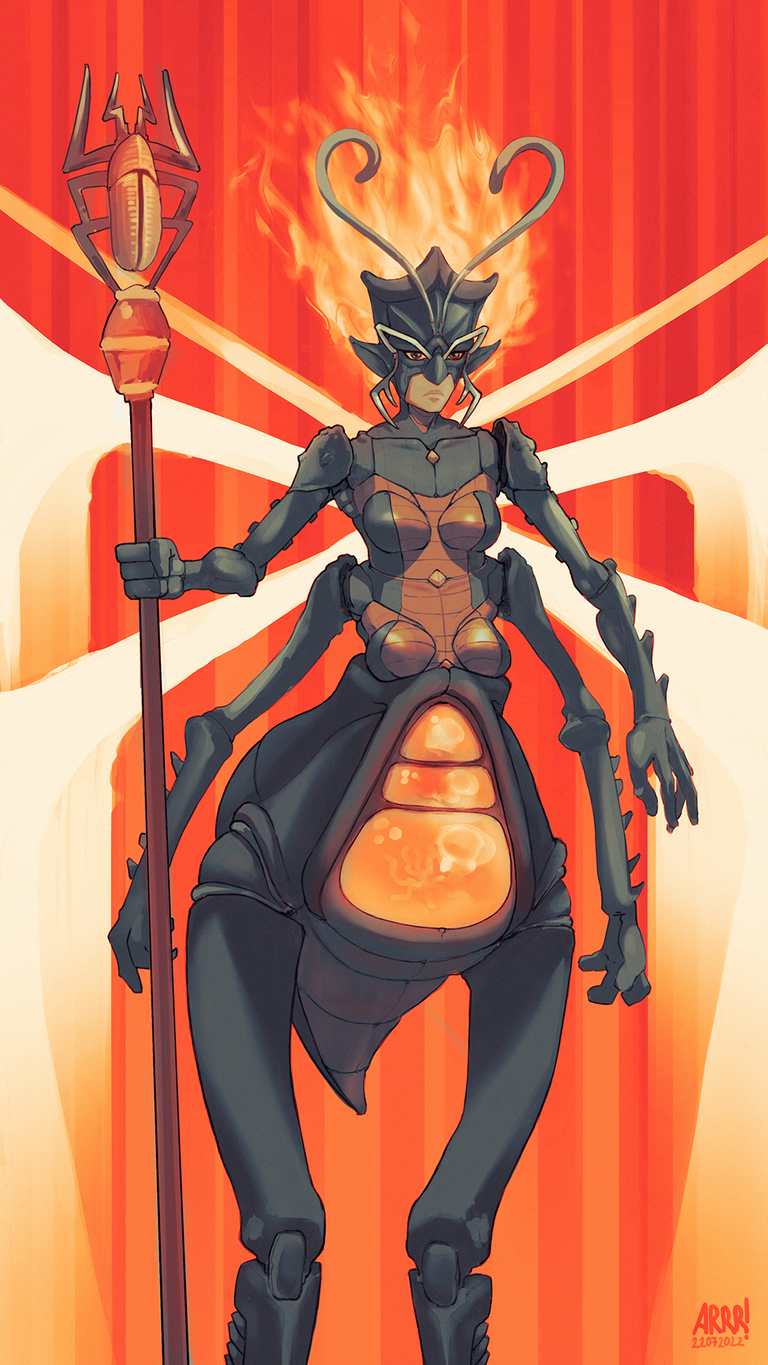 ---
---
---