Splinterlands Art Contest Week 205 - Maggots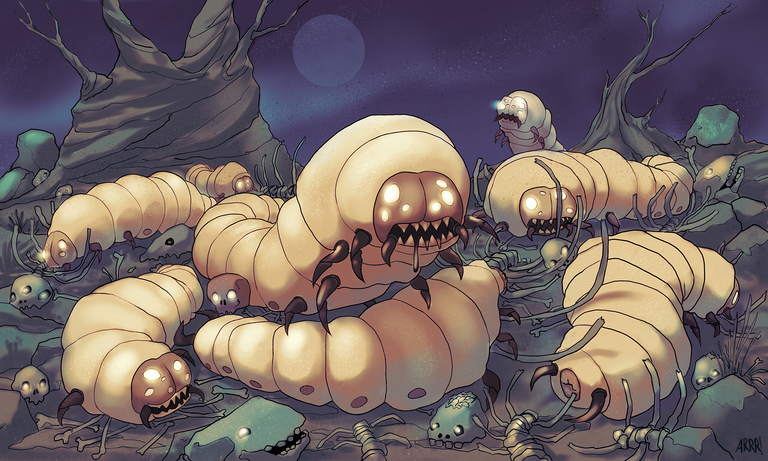 INTRO
Ahoy, me hearties! This time around, I decided t' again take part in the amazin' @splinterlands weekly contest. Wish to make it more often, but working on the buggy has absorbed me completely lately - I hope that soon I will present you with the stories of building this car project. So luv & Avast!
STORY
According to the Splinterlands Fandom Wiki - Maggots are:
Maggots can typically grow out of old food, a result of the laid eggs of flies. In the death Splinter of Mortis, however, maggots simply wriggle out of the ground. It's as if the entire surface of Mortis is one huge piece of rotting meat. This phenomenon has yet to be studied by the scientists of Khymeria, Lyveria or Azmaré, but what interest have the living in the dead lands?
They are common and there are many of them. It is possible that defeating one is easy, but the whole horde does not seem so obvious and simple anymore, so be careful and you probably better get a good insect spray and the right armor.
WIP & PROCESS VIDEO
This time with process video! Yeah!
First of all, there was a bit of sketching...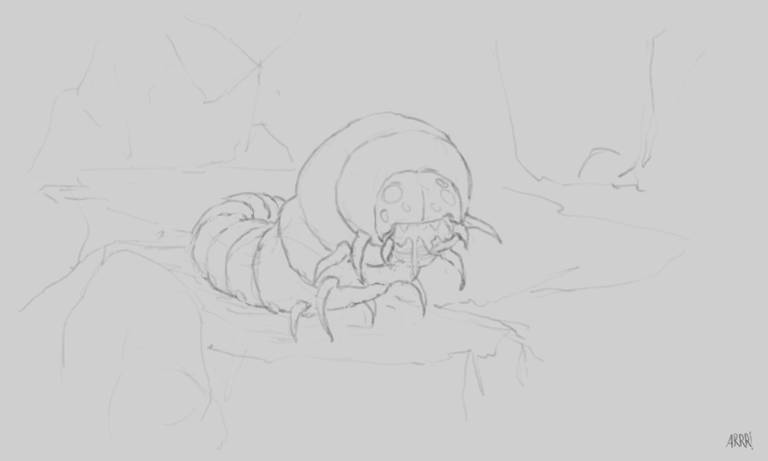 ---
...sketching...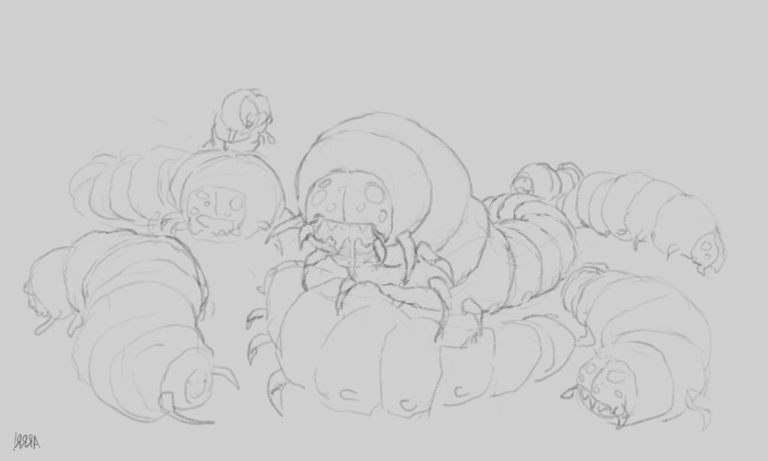 ---
Eventually, after some time of sketching, a composition was created. As I am constantly trying to completely make pictures on my mobile tablet...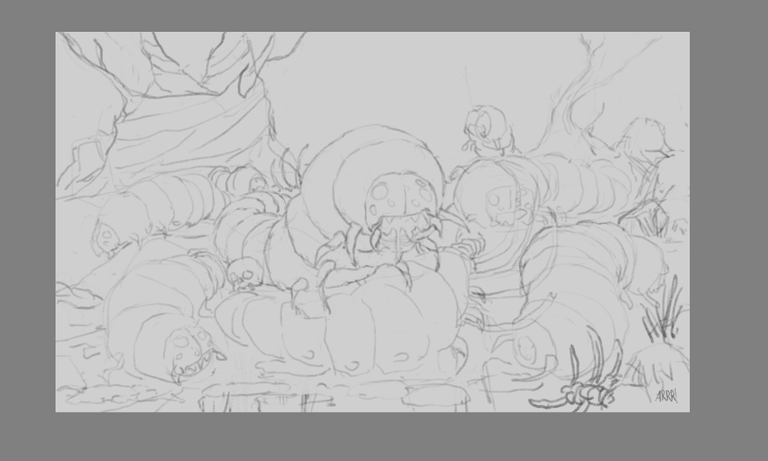 ---
I decided to test some great texture tools and started inking it ...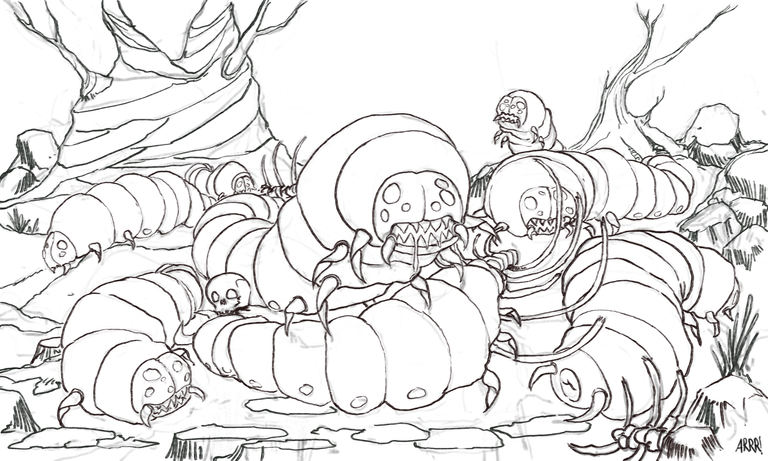 ---
But after ripping it on the computer, I pointed it out again in the photoshop and how else could I have done, eh...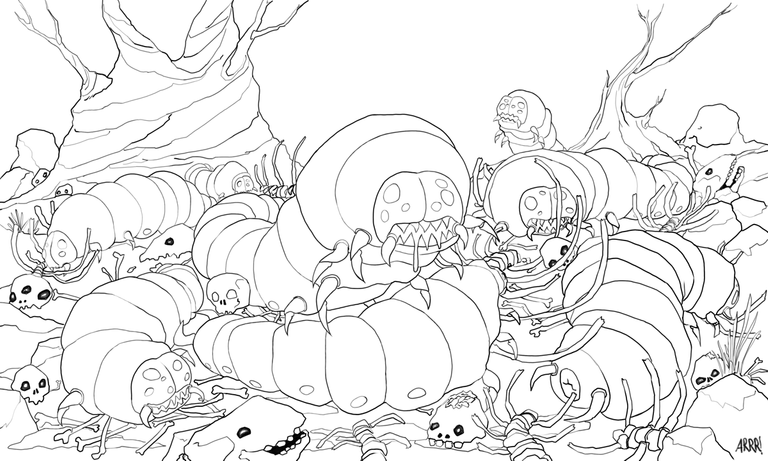 ---
Then I made masks for coloring it and controlling the layers...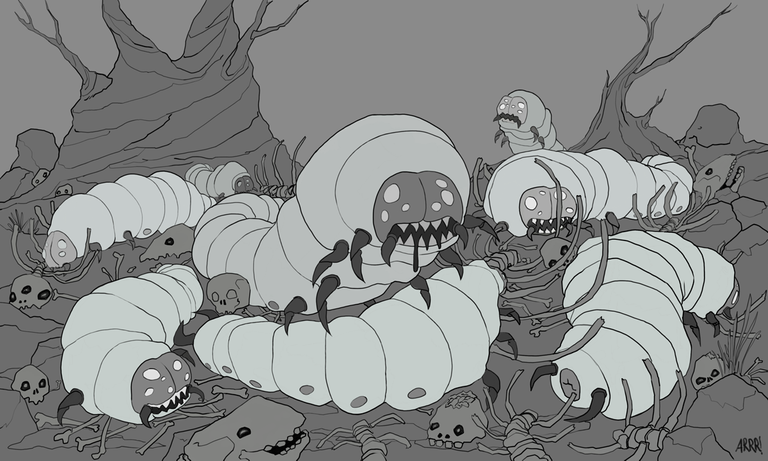 ---
Then as usual - shading and some lightning...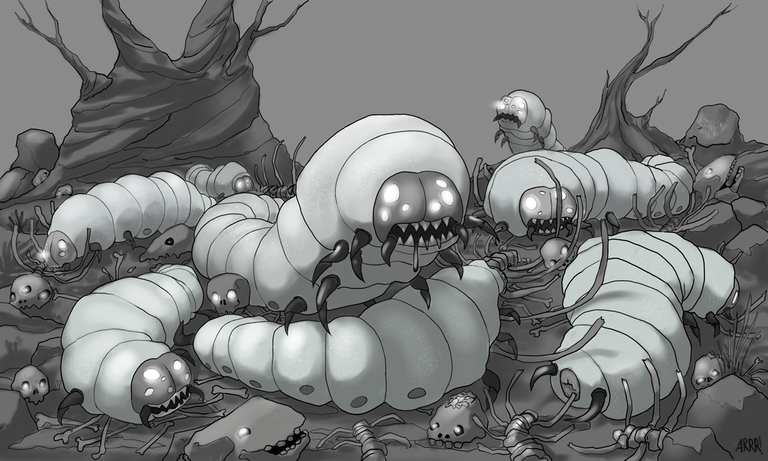 ---
... some effects and stuff...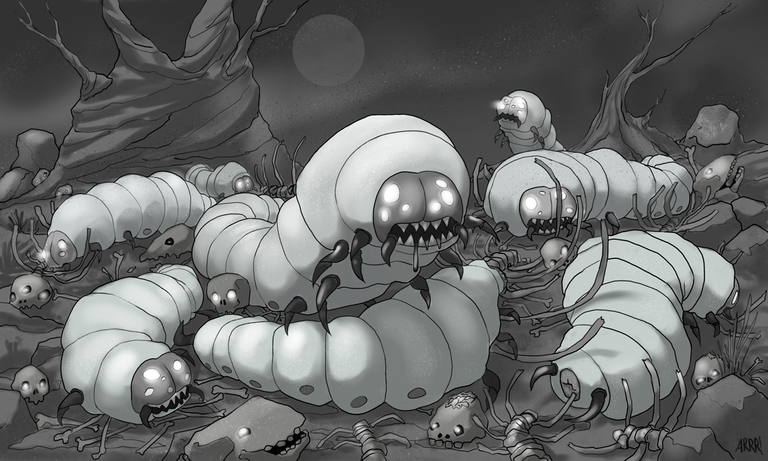 ---
... and then colors! Done :)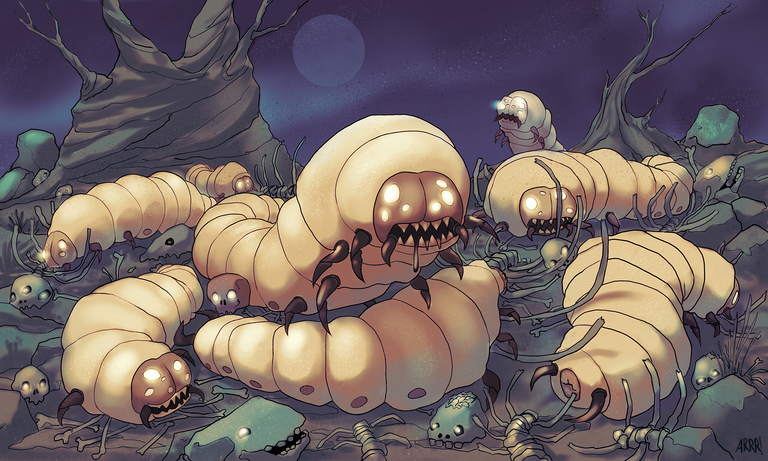 ---
---
---