# SPLINTERLAND SOCIAL MEDIA CHALLENGE.......!
Hi FriendS...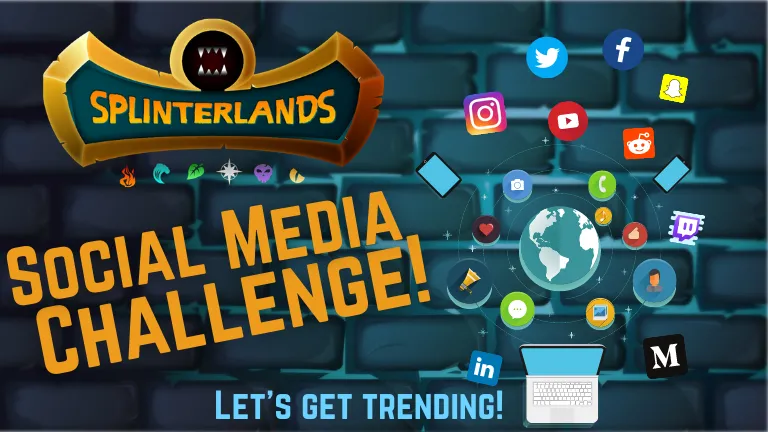 Here I present a Splinterlands battle I fought and found a good one as for as strategy is considered and I want to include it under social media challenge.

SOCIAL MEDIA CHALLENGE..!
HEAR I PRESENT MY BATTLE LINK.
https://splinterlands.com/?p=battle&id=bd35be185e0df8ec83984bbfe806b06a442ed433&ref=art.hunter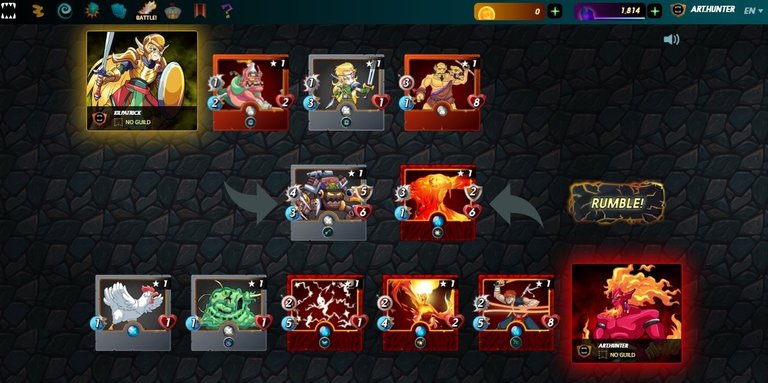 Summoner used:
MALRIC INFERNO
RARE Fire Summoner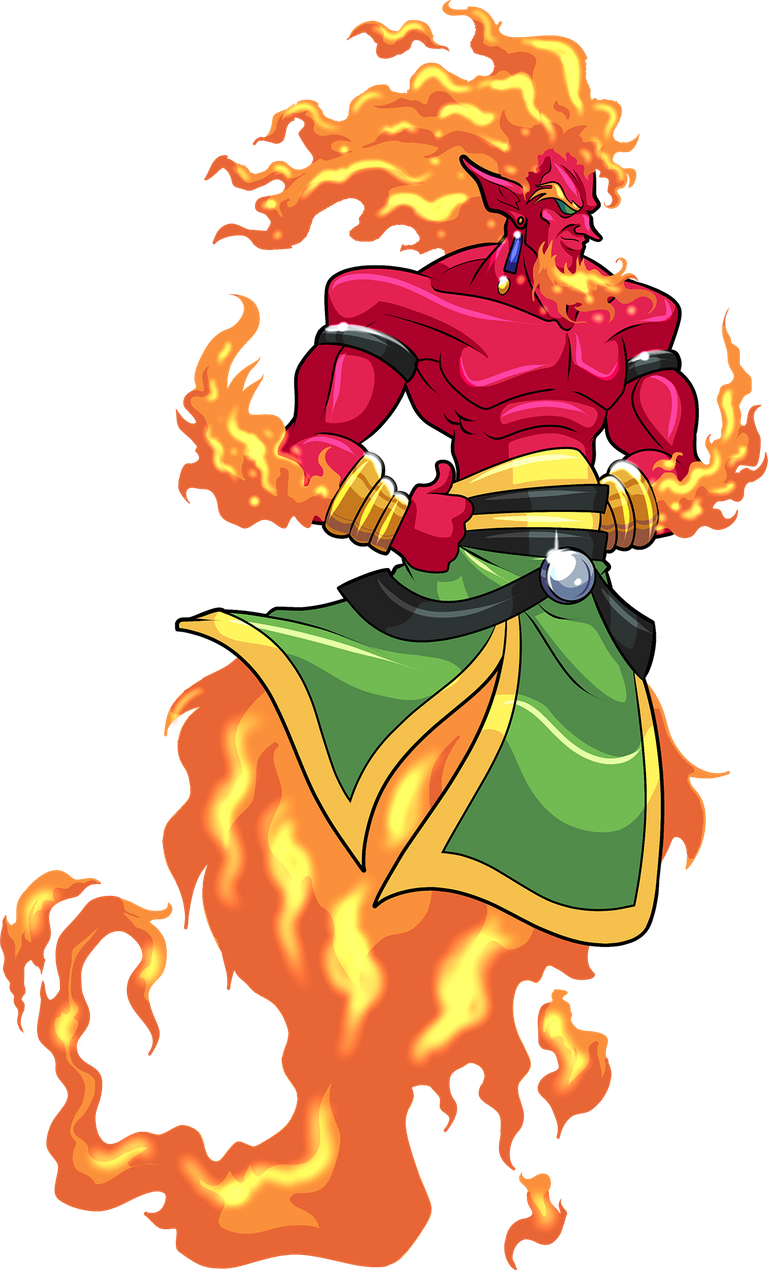 I used summoner MALRIC INFERNO as that is one of the best I have.
Malric is a unique curiosity in the already diverse Burning Lands. He is a spectre of fire with powerful attacks of his own, but he is also extraordinarily brilliant. Malric has graduated from every Ferexia school, including the prestigious Summun Infuria. He is especially skilled in boosting the attack power of his monsters.
level: 1
Abilities: all friendly melee attack monster have +1 melee attack
Here are the level-wise details of statistics for MALRIC INFERNO
RARE Fire Summoner



Monsters used in the battle :
1. LIVING LAVA
RARE Fire Monster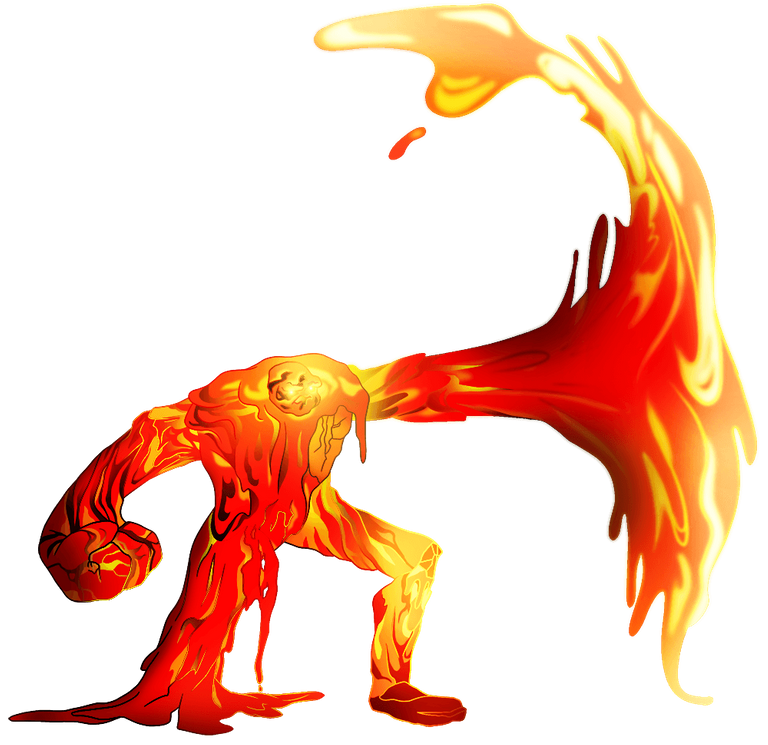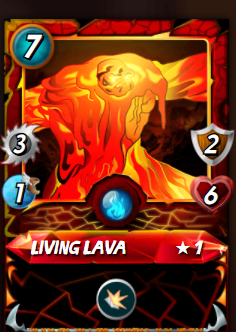 Not all lava is alive; most of the time, it responds to gravity as expected. But the stuff that comes from the very core of the Molten Mountains... There's just something special about it.
Level: 1
Mana cost:7
Melee attck:3
Health:6
Speed:1
Abilities:
Reduce damage from melee and ranged attacks
I used this card because of its ability and melee attack
2 .FINEAS RAGE
RARE Fire Monster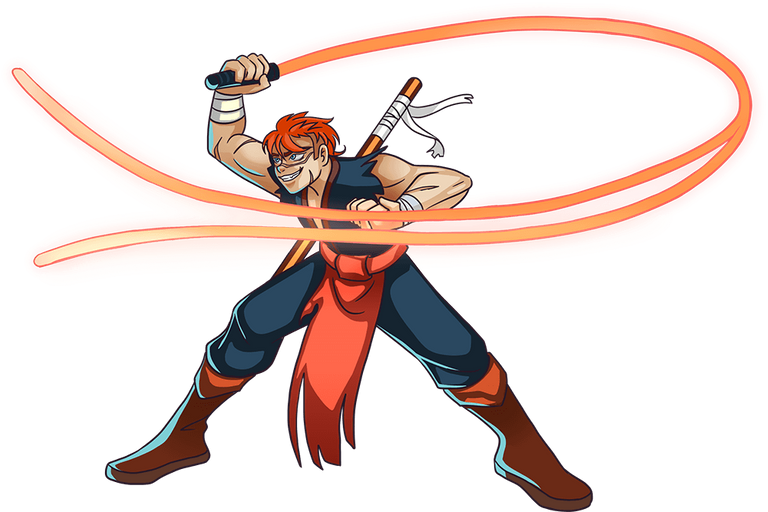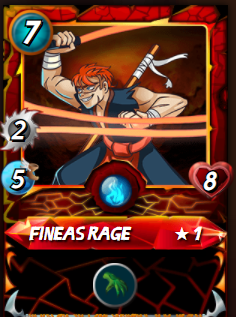 Fineas is a young warrior who lives alone in the outskirts of the Burning Lands' Smoldering Forest. He moved from Lyveria some years ago when he was only a boy, knowing that the expert combat training for which he was destined was only available in the Fire Splinter. Quickly after settling in the burning woods, he joined up with the martial scrappers of Balfair. Once he learned everything he could from these rugged Human and Goblin fighters, Fineas retreated to his own treehouse as more teacher than student. Today he practices his skills only on the Mount Mox battlefield, where his whip whistles, cracks and sings with boundless fury.
Level: 1
Mana cost:7
Melee at2tck:
Health:8
Speed:5
Abilities:
melee attack moster with reach ability ,may attack from the 2nd postion from the team
I use this card because it has high speed and melee attack with good health.
3. FIRE ELEMENTAL
RARE Fire Monster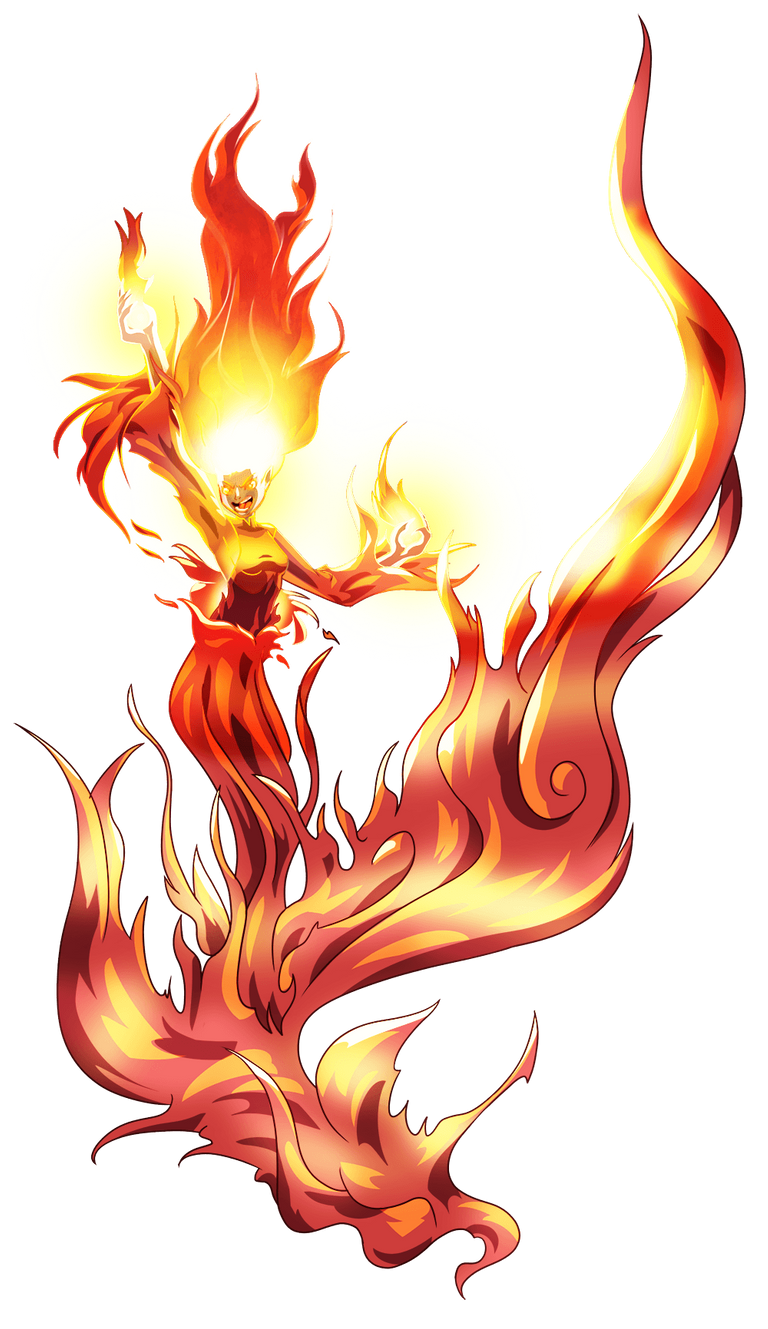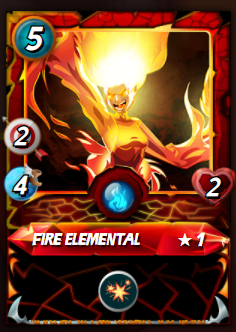 Level: 1
Mana cost:5
Health:2
Ranged attack:2
Speed:4
Abilities: BLAST
Dose the additional damage to the adjacent target monster
I used this card has it gives the additional attack which is very useful and good opportunity to eleminate the cards
4 .SPARK PIXIES
RARE Fire Monster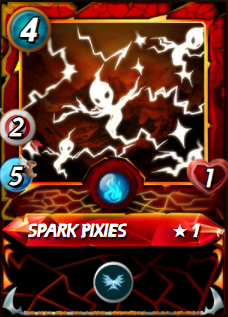 Level: 1
Mana cost:4
Health:1
Ranged attack:2
Speed:5
Abilities: Flying
Has an increased change of evading melee and ranged attack from the monster who not have flying ability
I used this card because it has high speed and 2 ranged attack and main point to keep this card in battle is it has flying ability, with less mana cost.
5.CREEPING OOZE
COMMON Neutral Monster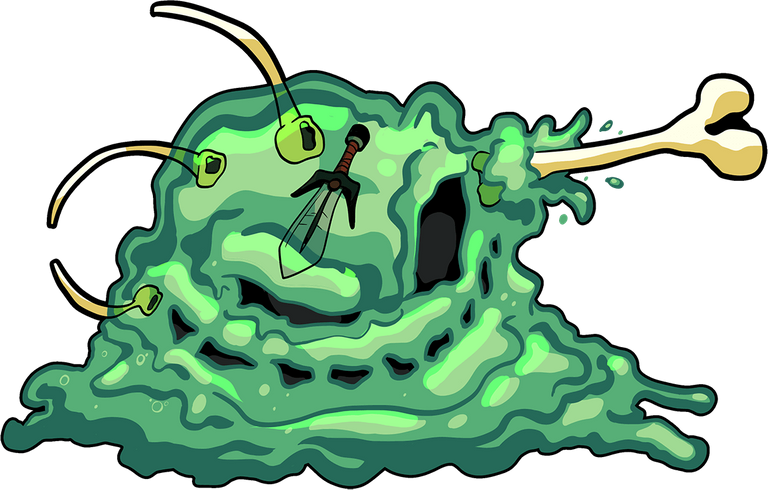 For as long as anyone remembers, the fire mountain of Bren-Ha has spewed nothing but smoke and lava. Lately from its cracks, a small Creeping Ooze has been seeping. It cannot be stopped, and it absorbs anything in its creeping path. To make things worse, it managed to board a boat and escape Mortis.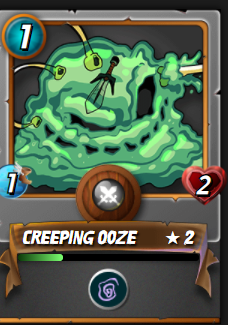 Level: 1
Mana cost:1
Health:2
Speed:1
Abilities: slow
Reduce the speed of all the monster from the oppostie team
i used this card to reduce the speed to opponents monster which gives an extra opportunity and chance to attack 1st
6. FURIOUS CHICKEN
RARE Neutral Monster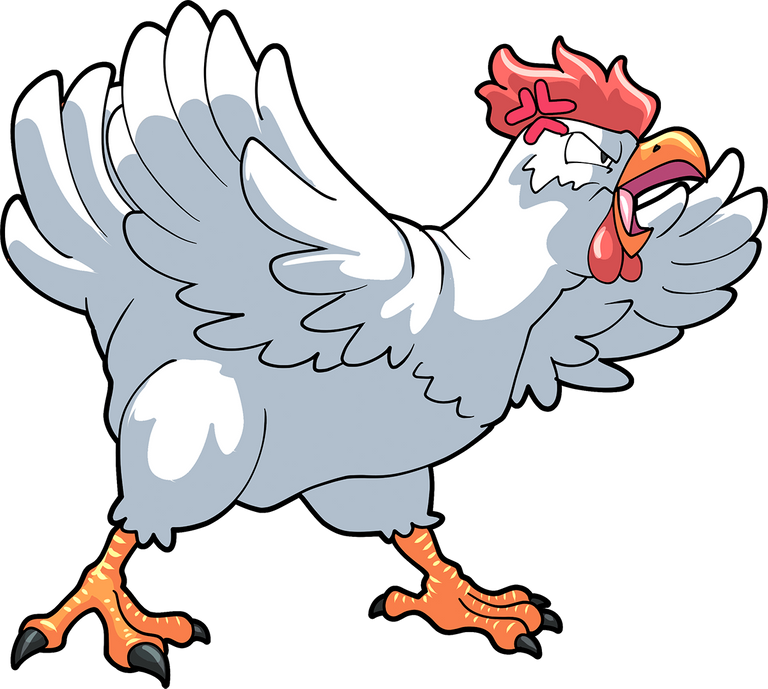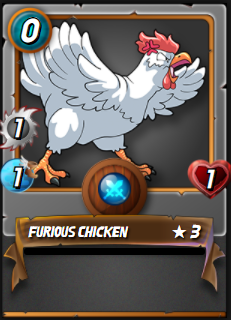 Level: 1
Mana cost:0
melee attack:1
Health:1
Speed:1
this card has no ability but its advantage is it has zero mana cost if the last slot is remaing we can just add it.

HEAR I PRESENT SOME SNAP OF THE BATTEL ROUNDS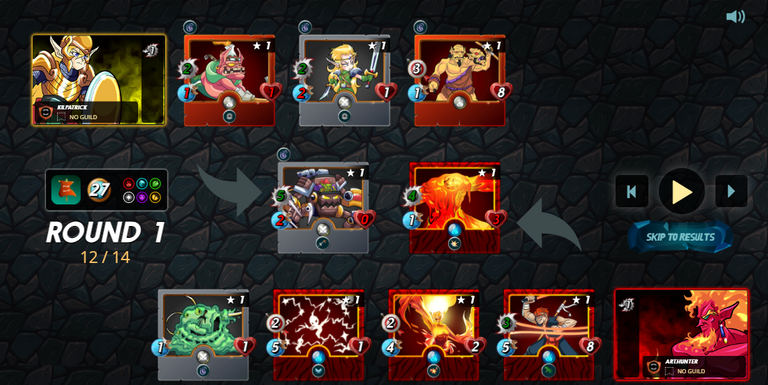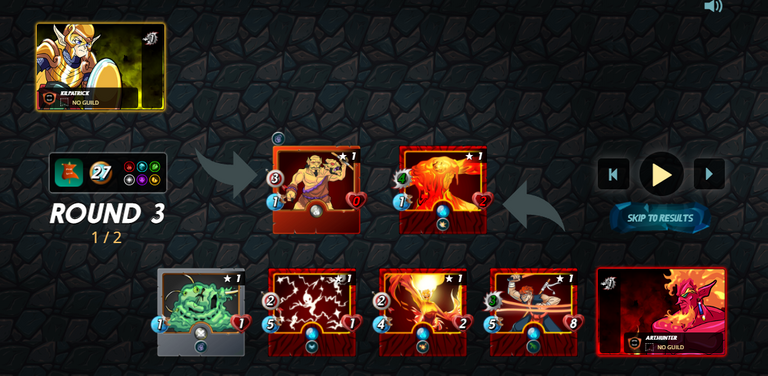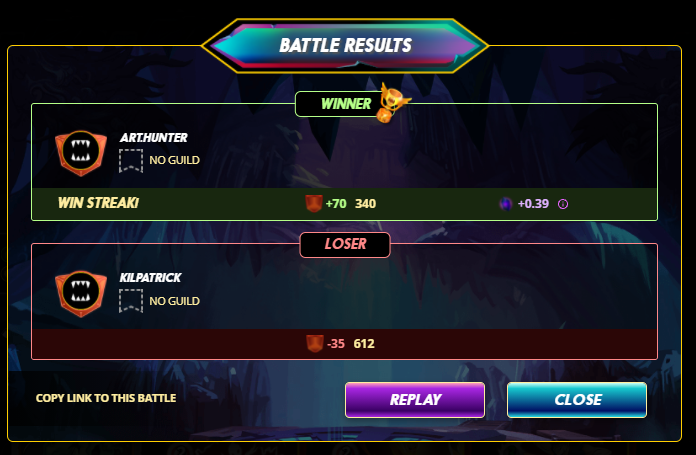 REWARDS :
POINTS:+70
DEC:+0.39

---
---