Splinterlands Art Contest Week 182 - Tarsa in Wonderland
Hello Hivers, this is my second post and I'm still a bit shy😅 but here is my entry for the Splinterlands Art Contest Week 182.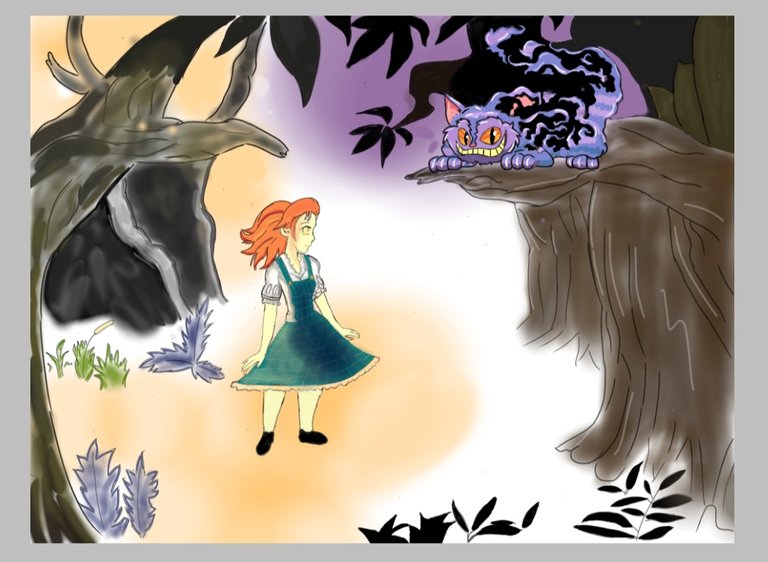 I gave this the Title: Tarsa in Wonderland. This is , inspired by the film " Alice in Wonderland"
So Tarsa is playing the role of Alice here, while Cheshire the cat is replaced by Feral Spirit.
Even though I'm a beginner in digital arts, I still tried to do the outline I always do in paper.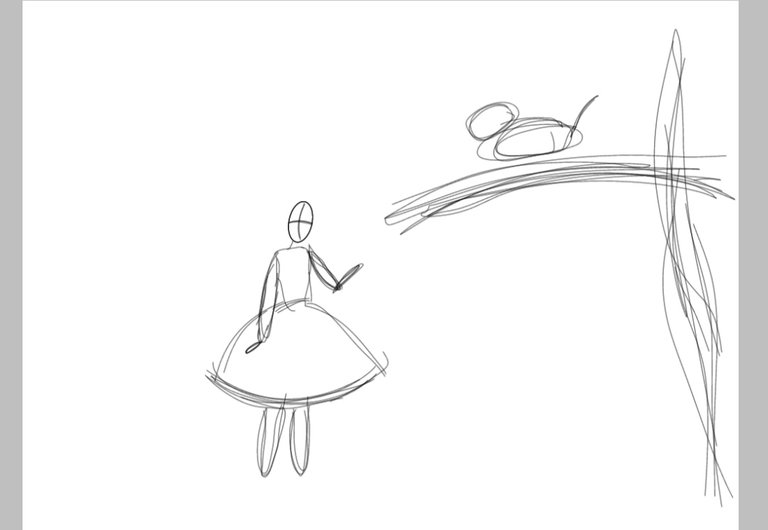 Slow progress 😬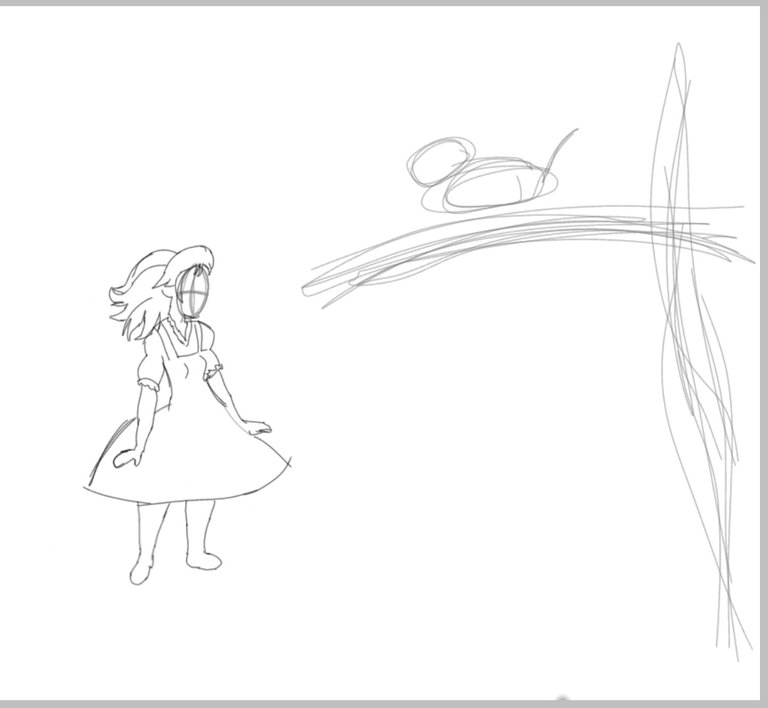 And I'm wrong here for already putting shadow on Tarsa, lesson learned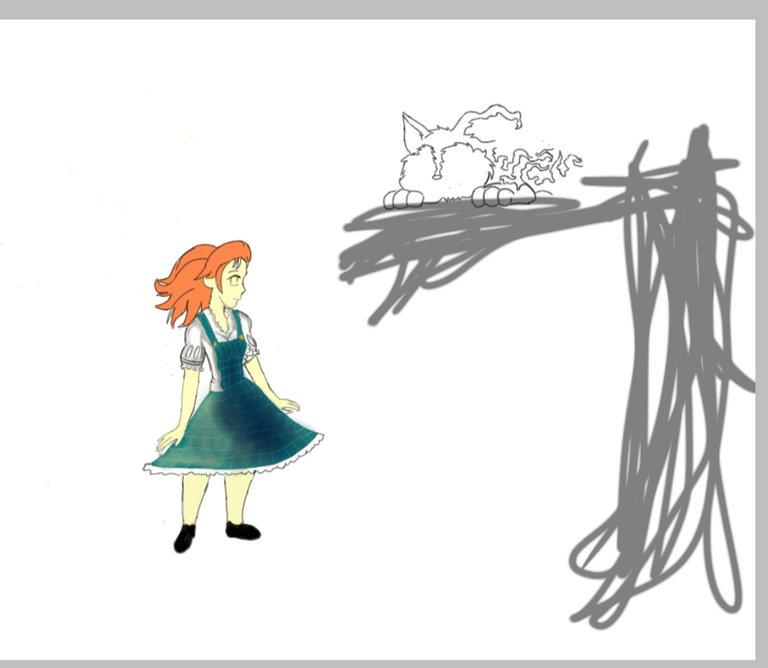 I find it hard to do Feral Spirit because of his unusual fading back, but he really resembles Cheshire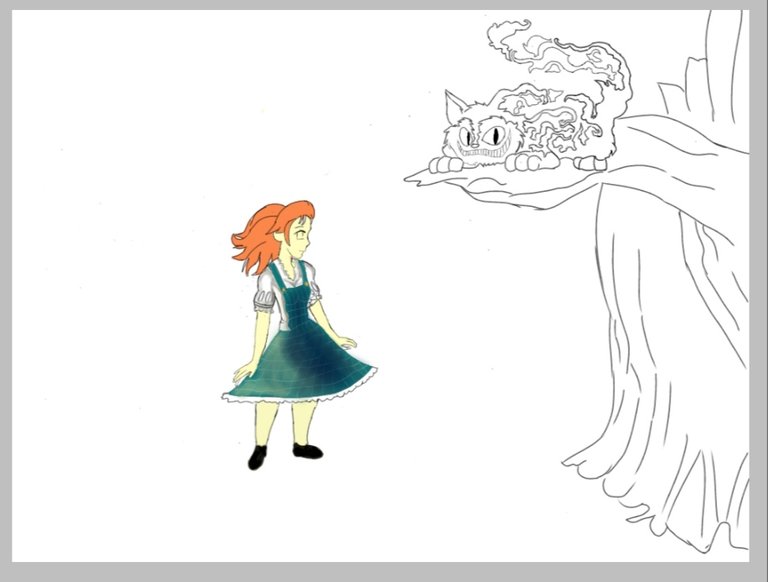 Then now the background, so it will not look plain again.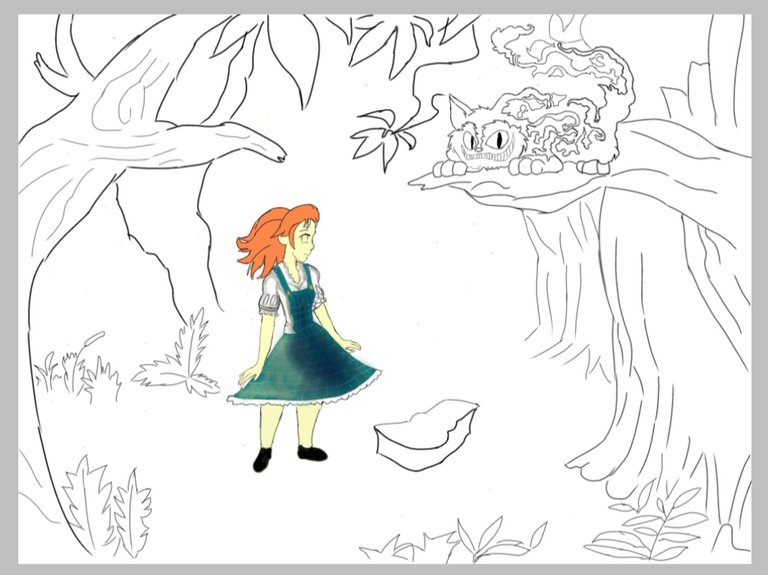 Then coloring, it is really hard for me hahaha I don't know how to combine colors here.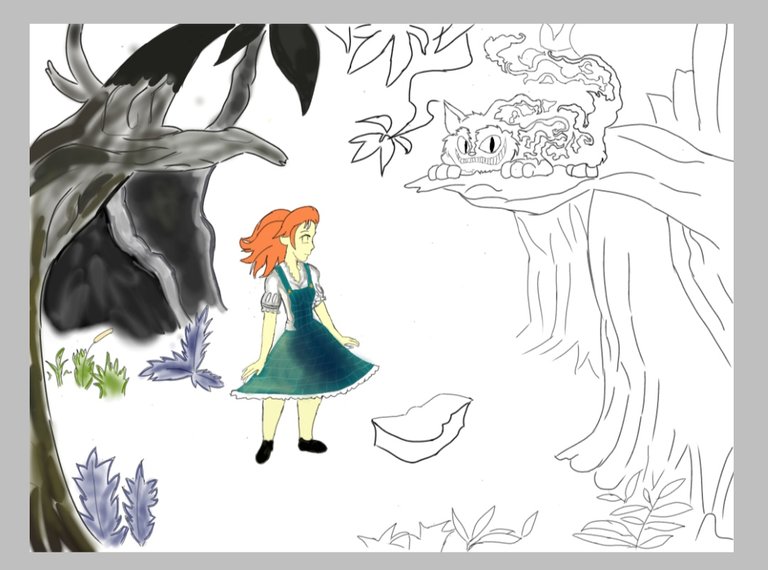 But here's the result, I myself is quiet satisfied by my first digital art.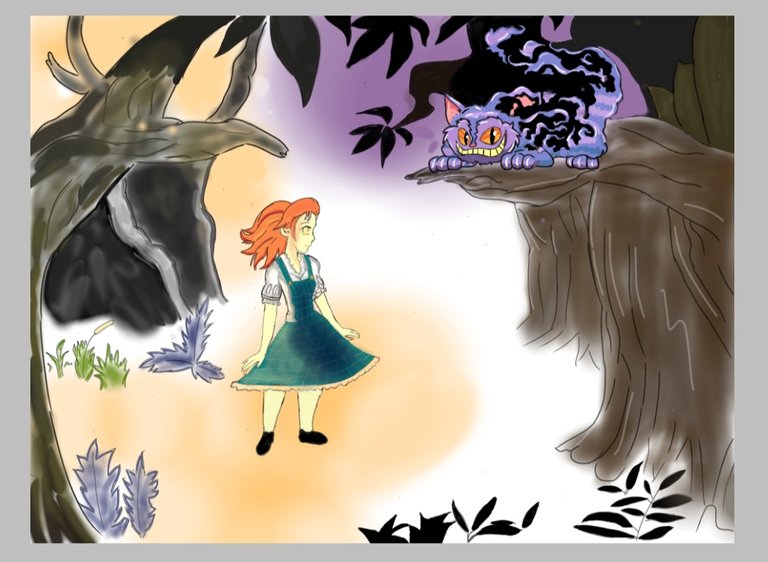 I hope you like it. Thank you everyone, Have a nice day.
---
---