Splinterlands Battle Challenge! | Don't hesitate to Unleash Mycelic Infantry!!!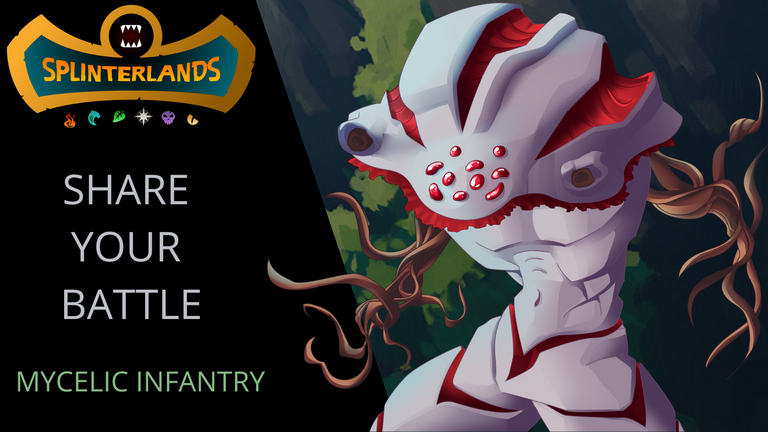 Welcome hivians to my splinterlands Weekly battle challenge. This week challenge is featuring Mycellic infantry, one of the soldier of queen mycelia. I often use this card in silver leagues. This card is strong on attack as well as defense. I don't hesitate most of the time to use this unit as my tank.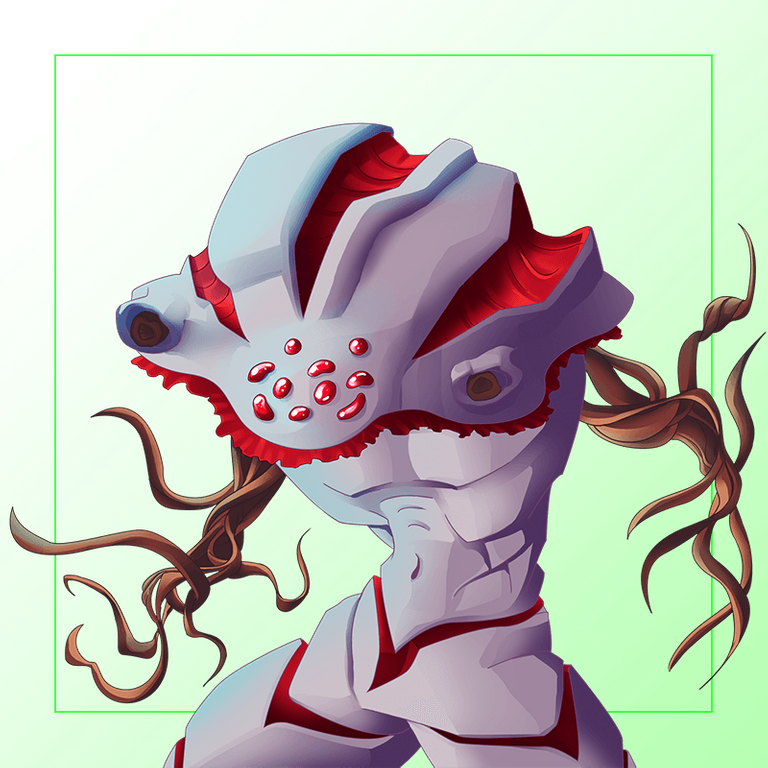 Lores
Mycelic Infantry are lumbering behemoth fungus. They are the least intelligent of the Mycelia and are put on the front lines as a strong defense. They are incredibly tough but slow.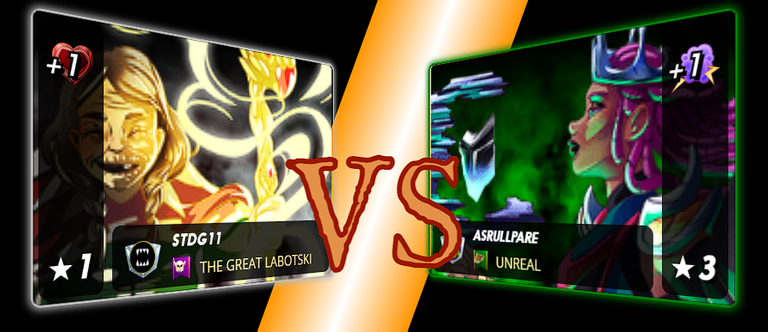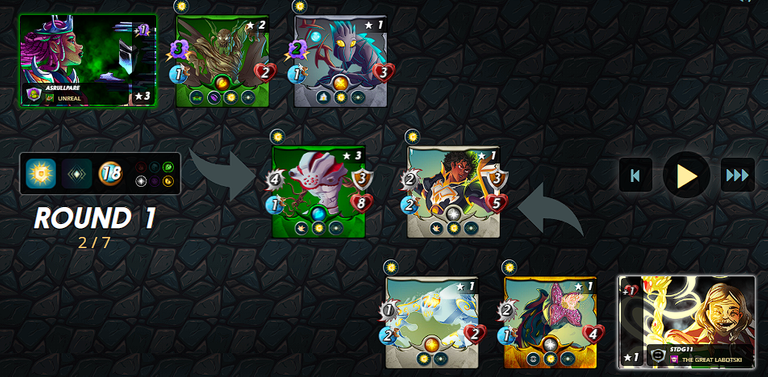 If you want to watch the battle directly, you may tap the links below.

My Line Up Explanation
RULE

referring to the rules of the battle it necessary to use magic monsters to securely break the divine shield of monsters. that will make pelacor conjurer a best tanks if your going to use life splinter. So, in order to counter that move I don't hesitate to use Mycellic Infantry as my Ace unit in this battle. eventhough it will have it difficult to land an attack on pelacor conjurer but it will safe from pelacor arbalest that seems good to use in the battle as well. Anticipating my rival using earth splinter and utilize Venari Knifer is also a good option to my mycelic infantry whom had 8 point of health.
Leagues = Silver 3
Holy Protection = All monsters has Divine shield equipped
Up to Eleven = All monsters has Divine Amplify equipped
mana cap 18 = Total mana unit can be used is up to 18
summoner = Only three splinter available which are, earth life and dragon
---
SUMMONER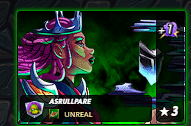 I bring my level 3 Obsidian to this battle because we would to have mycelic infantry in battle, Mycelic infantry will be summoned at max level 3. which already had a good stats of 4 melee attacks. because the tanks is a little bit slow, the magic units will focusing on dealing attacks.
---
FRONT ROW (TANK POSITION)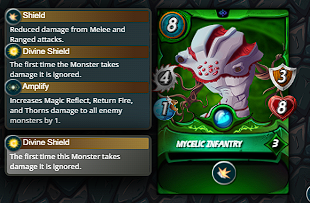 As written in the lore that this card having a huge amount of power but lacking on speed is a bitter truth but that's not stopping this card as one of my favourite tanks in the earth splinter. Shield ability that this cards equipped with giving it really nice defence. though this card won't take advantage of amplify status but it will surely ease the damage cause by thorns ability.
---
SECOND MONSTER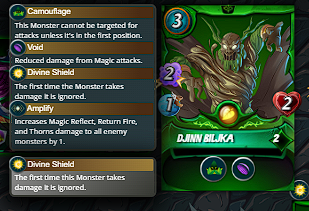 Djinn Blijka on level 2 will cause 3 magic damage to my rival tanks, even the pelacor conjurer will get killed easily by this unit strong magic attacks. adding another magic attack into the battlefield will make up my line up. The good things about this monsters are, it is very cheap at the moment so you should buy it right away!. secondly it has great attacks and void providing some defensive mechanism to this creature.
---
THIRD MONSTERS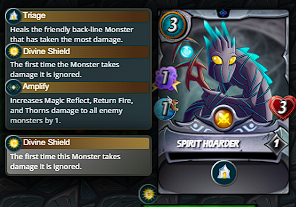 I complete my line up by using another legend monster namely spirit hoarder. it is a bit pricey compare to djinn blijka, thats why I don't upgrade it yet to the next level. it also has lower magic attacks. it's deficits covered by triage ability and it belongs to the neutral monsters that allows it to be used in all type of splinters.
---

Did My Strategy Worked? What will I do Differently?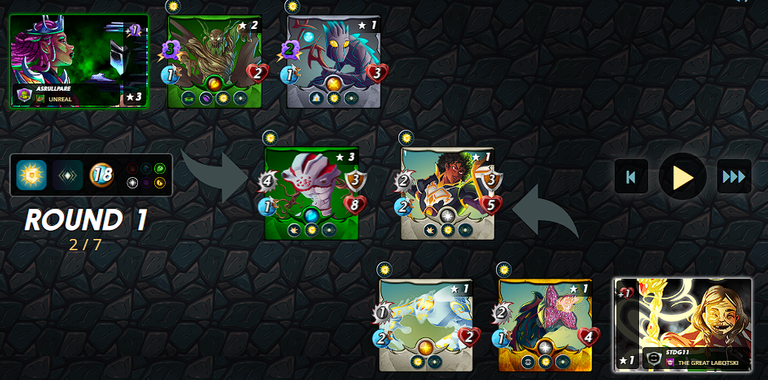 Round 1 started after all monsters equipped with divine shield and amplify. Mycelic Infantry lose the divine shield, spirit hoarder and chaos knight also broke their divine shield in this round. Chaos knight left with only 3 points of health while my mycelic infantry stood still by only having the shield broken and received no other damage.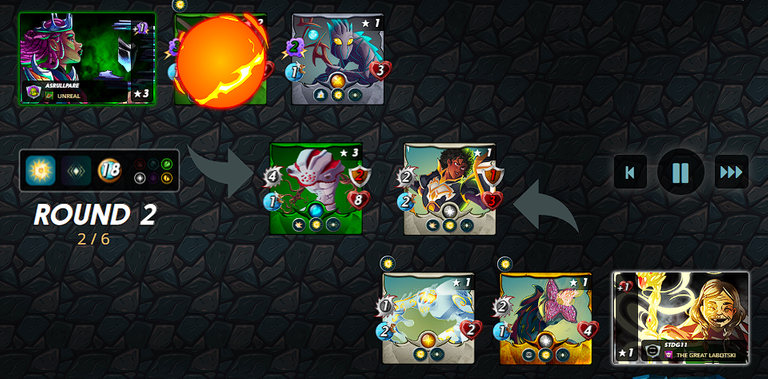 As round 2 begin, djinn blijka without any warning giving blow damage to chaos knight leaving it killed in the early round. At the same time when the chaos knight get killed stitch leech replace the tank position, Spirit hoarder broke leech divine shield and mycelic finish him off. leaving the soul fiend to be the last unit standing accros the field.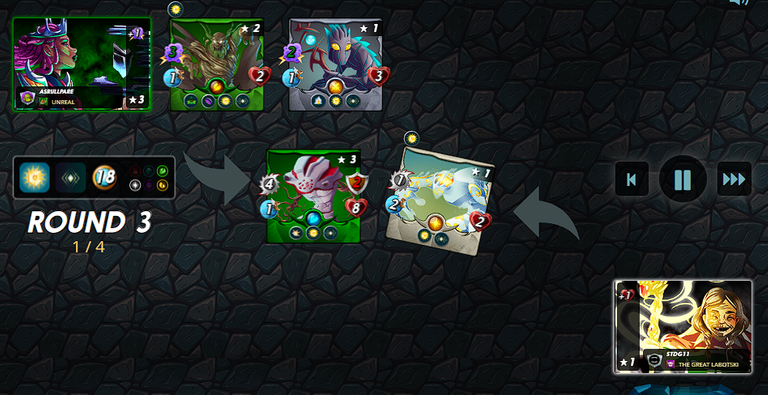 In the last round, attacks from djinn blijka and spirit hoarder is adequate to allow the fiend leave the battle field and terminate the battle at once.

About This Monsters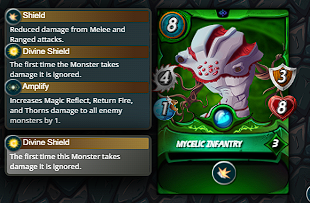 What I like about this monster :
shield This monster's ability is an important factor in case you need strong defence from ranged and melee attacks
strong melee tough defense skill is not the only things that this cards offer. strong melee attack is also secret key of this card
What i don't like about this monster:
slack off this card attack and avoid in a slow pace resulting in receing more damage and giving less attacks.

When to use This monsters
I suggest you to use this monster only for this situation:
reverse speed This card certainly gonna be a scary tank in this situations
Equal Opportunity, melee Mayhem and Super Sneakit Will unleash the full potential of this unit
weak magic will let this card more durable by way of getting extra defense skill through the rulesets ability.

When to Avoid using This Monsters :
I don't recommend you to use this monster for this situation below:
Back to Basics, This card Will not be as good as when shield ability enable. This card also has slow move which making it less competitive in the current monsters in modern format.
unprotected this card strongly rely on its armor.

Final Words
Thank you for reading my post, i hope you enjoyed this post and could give another view about this monster. Let me know if you got another view about this monster on comment section. In addition for the new players to Splinterlands if you sign up with my referral link and complete the spellbook purchase, I will send you 75 DEC in game which should help you get started by renting some cards and building up your teams
---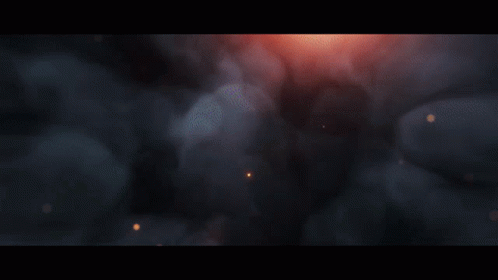 Credits
Splinterlands for making a masterpiece play2earn game
carrieallen for ultimate markdown tutorial
Mr. Flauwy for the dividers
---
---