Splinterlands Weekly Battle Challenge! | Molten Ash GolemI.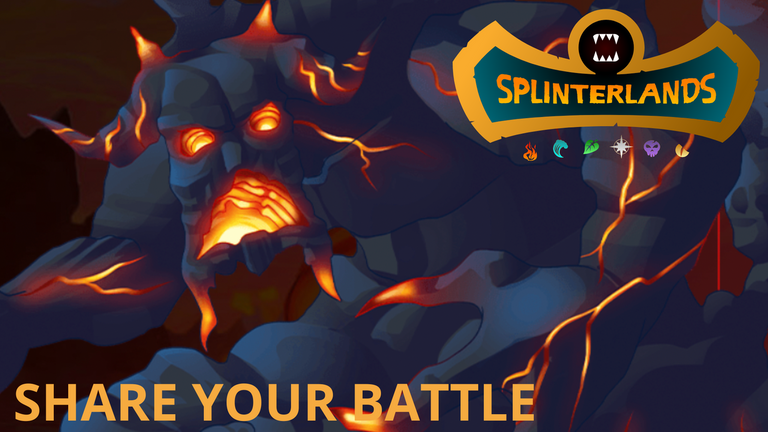 Welcome hivians to my splinterlands weekly battle challenge, maybe you already notice that this is a comeback participation to this splinterlands challenge, I forced myself to join hoping that I could share my point' of view about ash Golem and also earning something to add my card collection.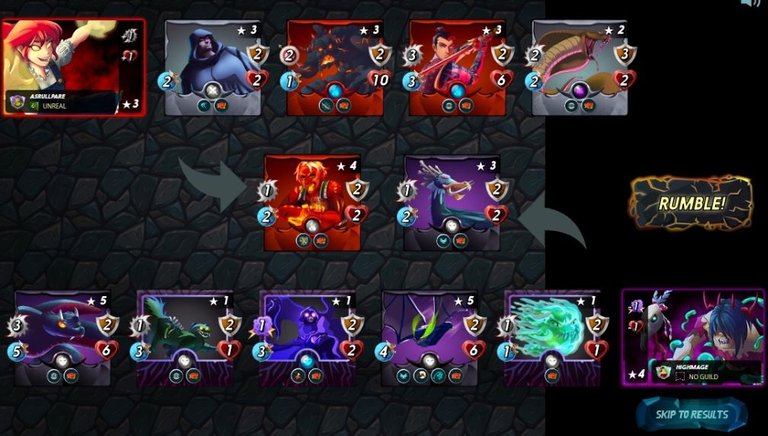 If you want to watch the battle directly, you may tap the links below.

My Line Up Explanation
RULE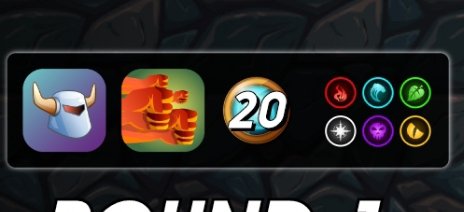 Leagues = Silver
Armored up =giving +2 armor to each monsters
Heavy Hitter = Inflicting double damage to stunned monsters
summoner = All summoners available
---
SUMMONER
I used tarsa in this battle cause fire splinter has more strong monsters. Tarsa will give our team 1 melee attack and 1 health buff. I believe fire element will make me win this battle by way of combination between Tarsa and the monsters from fire splinter. The weakness of this splinter is magic damage
---
FRONT ROW (TANK POSITION)
Radiated schorcer filled the tank position to break the armor of opponent's tank,the purpose of this monsters is only to break armor. This monster also play as a shied for the main tank that I place after it
---
SECOND MONSTER
Chaos agent is fit to use as the filled in low mana battle since it only cost single mana but has Dodge ability that Will come in handy in most situations when taking melee attacks
---
THIRD MONSTERS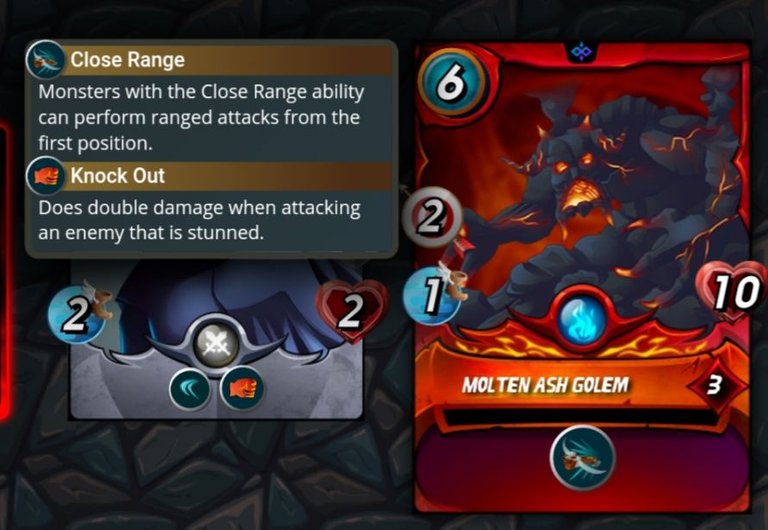 Actually I rarely use this Molten Ash Golem in low mana battle but this card is good when combine with low mana monsters whereas The first two monsters is acting as a barrier to this monsters. I suggest you to use this card at least at level 3 cause it gets 2 ranged attack which Will be useful along with the closed ranged ability that this card possesed
---
FOURTH MONSTER
I rely on sneak attack on this battle by using tenyii striker at Level 3, it has 3 melee attacks and also 3 speed, 6 health that quite high to sustain in battles. Hoping this strategi could work
---
FIFTH MONSTERS
another preparation to complete this sneak strategy is to get uraeus in the last position where it play as the barrier from sneak attack as well not only because the battles rules has Armored up but it has a genuine armor that make sure this card is a good card to use in various strategy
---

Did My Strategy Worked? What will I do Differently?
eventhough the enemy using a max silver card in this battle, but his lineup were outplayed by my line up that only use a level 3 rare monsters and and level 4 common. My strategy is working very well, the opponent's backline were killed by my tenyyand uraeus while the frontline is secured by the molten Ash Golem itself.

About This Monsters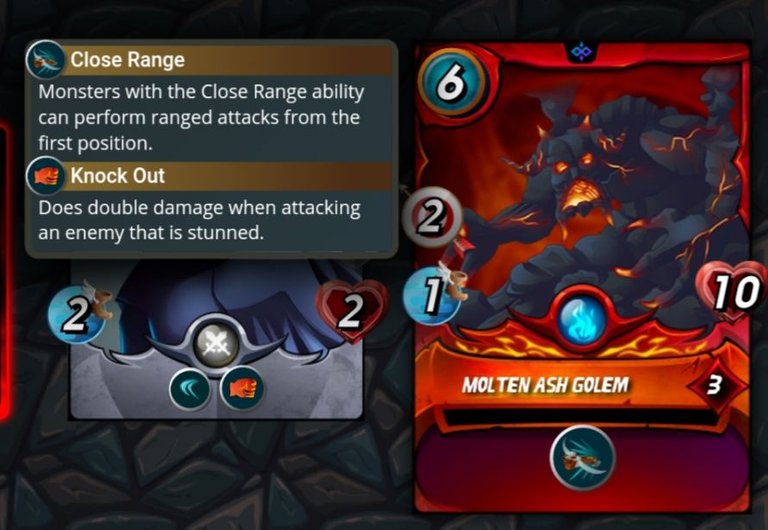 What I like about this monster :
high health This monster's health is very high compare to usual monsters
** ranged attack 2 points** This cards will be useful to deal decent damage gradually
What i don't like about this monster:
**low speed **, This cards has low speed, so unless in reverse speed battle this cards is so so

When to use This monsters
I suggest you to use this monster only for this situation:
armored up This card will have shield to cover its health which Will help it more sustain
Equalizer making use of it's high healt to our advantage on equalizer is also a good point
Tanks this card is also suitable as a second tank for you

When to Avoid using This Monsters :
I don't recommend you to use this monster for this situation below:
low mana cap, This card consumes high mana cost and also it could not doing good without team to support it.
Summoners, it Will be better if the summoner you used is giving buff to this monters, avoid Tarsa

Final Words
Thank you for reading my post, i hope you enjoyed this post and could give another view about this monster. Let me know if you got another view about this monster on comment section. In addition for the new players to Splinterlands if you sign up with my referral link and complete the spellbook purchase, I will send you 75 DEC in game which should help you get started by renting some cards and building up your teams
---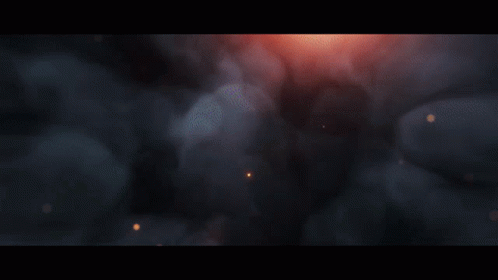 Credits
Splinterlands for making a masterpiece play2earn game
carrieallen for ultimate markdown tutorial
Mr. Flauwy for the dividers
---
---