daily(or not) web3 gaming progress update - #
Hello
This is my daily web3 gaming progress update.
Last few days my focus drop was abysmal. I got like 3 boxes on average these days and almost no cards.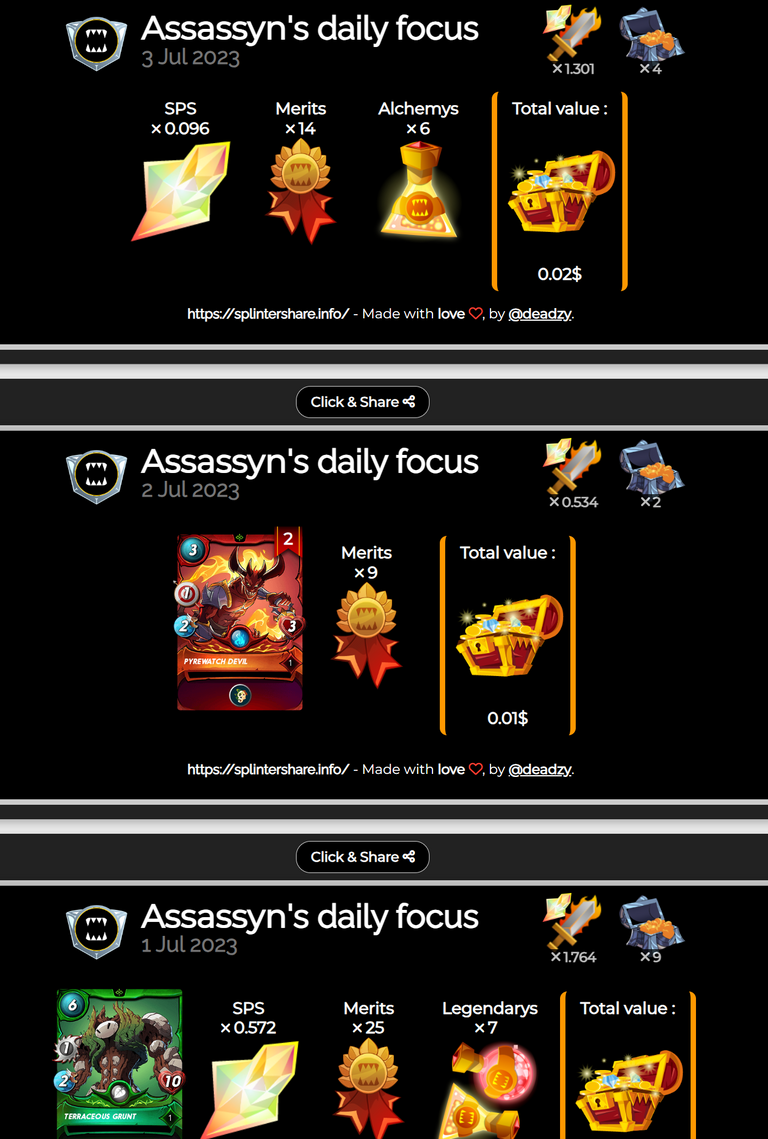 I have also published the brawl report. The only I am doing it is to promote Guild I belong as we are a friendly bunch but we need more playing players
---
The season is finishing in the next 20 hours. For now, I hold #108 position on the ladder, and I should get a little bit more than 300 CROPS as a reward.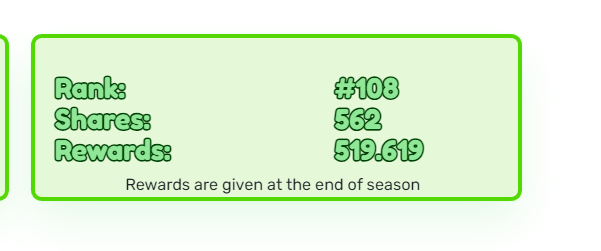 ---
I got a few nice mints in the past few days, 2 student cards, Free Education and Printers Upgrade cards; not bad at all I have to admit.
However, I still continue my buying frenzies as I need something like 40 workers to fully complete my Farming Corporation.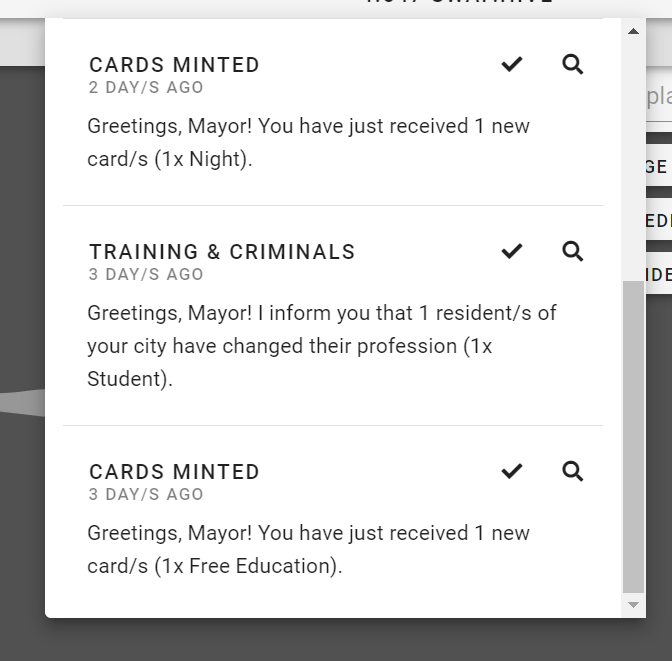 ---
Same old in here. I am running the same, the last missing from island two, as I need to grind STARBITS and levels.
---
I have managed to hit my daily target, which is to run two lessons and two Show Hosting missions. Last week I earned around 8k of STARDOM, the coins are already taken out, and I have bought a new rare person card.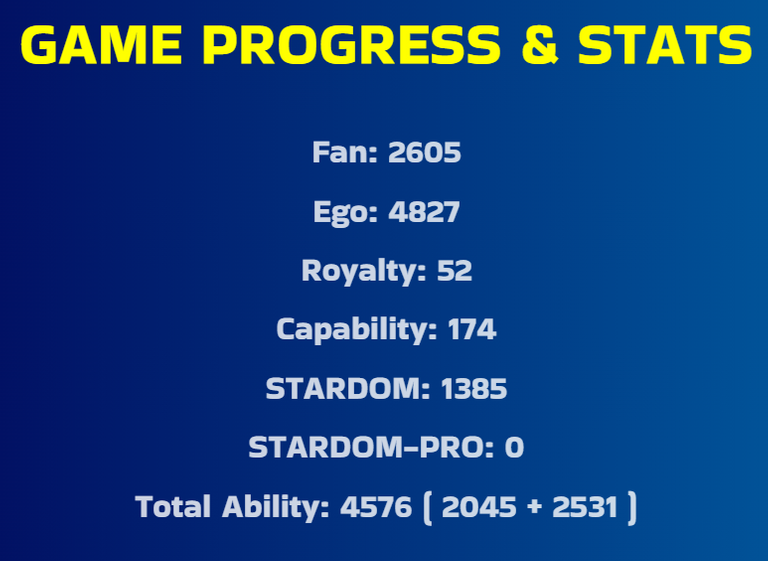 For now, I have earned around 2k, which is excellent. I know that my daily income will vary depending on the mission result.
---
A slow grind continues. After I had bought a few boxes and opened them, I started selling SHARDs as I saw no point in having them. I have even started thinking t stop playing on my secondary accounts as this game is pointless for me now, as I cannot see any endgame.
This is a game I would love to automate with both and level it.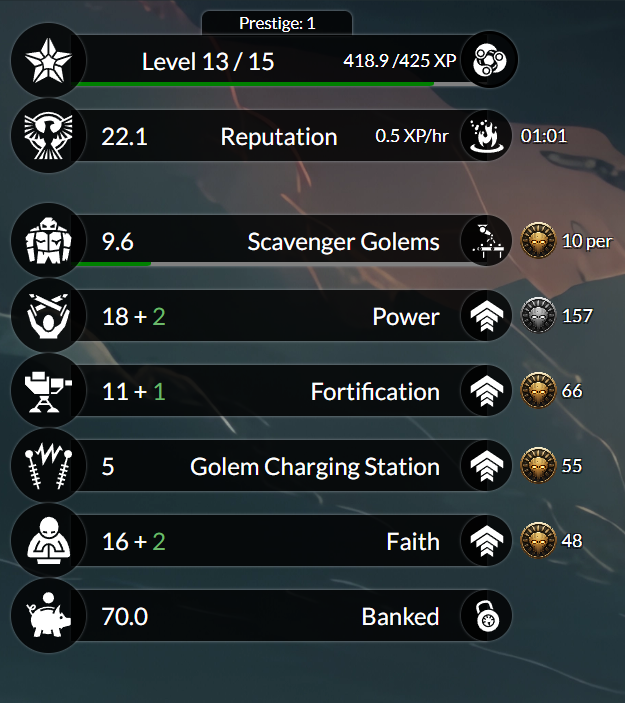 ---
I continue my normal spread of 25 SCRAPs, ten going to the saving account, ten to Favor and five to Stash. I have cried the line of 50% in unlocking my first planet.


---
Games I am looking at:
This is my list of potential new games to take part in, some are still in development some do not work for me:
---
Please consider voting for my witnesses
HIVE - https://vote.hive.uno/@assassyn
HiveEngine - https://votify.vercel.app/alamut-he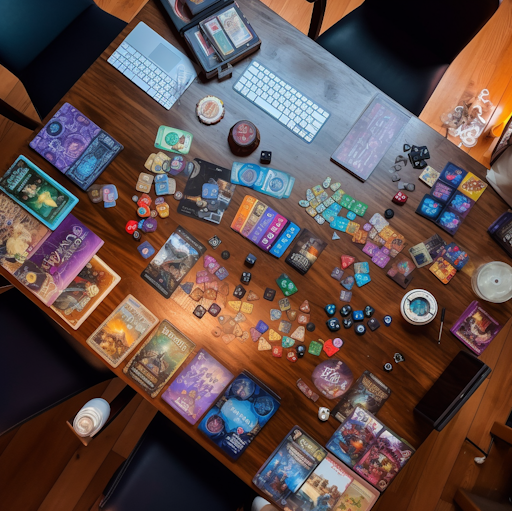 ---
---