Centralization stabbed me again!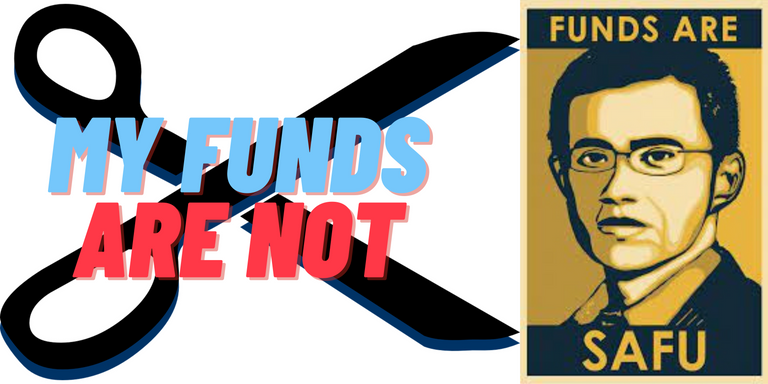 ---
Today I opened up my binance and to my surprise I got a message that my account will be in restricted accounts meaning that I can't perform all functions. I understand that there is a pressure by security institutions to complete KYC of users. My age don't legally allow me to complete KYC and I can't ask my parents as they don't like me earning from crypto. Although I spend a lot of time playing pay2play games and they help me recharge my play store account but even it comes to #play2earn games, they don't support me and put me into a lot of mental pressure which I am not capable for handling right now. The only choice I had is to hide everything about my crypto trading and play2earn gaming. One time my parents heard about doge as Its popular they figure out its a crypto and they try to teach/guide me about why I should not focus on earning in this age. I don't argument with them because logic is not involved in the discussion and I think respect should be earned by elders and not given by default. If they think I should not play play2earn games then they must bring a good reason of why letting me play #pay2play games. I can't understand this concept at this age but maybe in future I might understand there mentality. I respect them and obedient with them. I still choose to not leave crypto as in think it is the future of finance. I also like the idea of Gamify. Recently Binance as a centralized exchange forced me to quit binance by giving me a notification of 48 hours that I must complete my KYC or my account will be restricted. I had two choices : either I had to wait for my legal age and leave my funds in binance or I transfer to Hive for Gamify. I chose to transfer them to Hive and buy @risingstargame Starbits and focus on Gamify. This was my end for trading crypto and I am a bit depressed about it. I think I am a human being of modern era where I have my own choices to either trade or not. I think Leofinance will address this problem and someone will teach me how to trade of leodex with ease. Currently my parents to allow me to use laptop and my mobile device is not supportable enough to use leodex in a pleasing trading environment like binance well-furnished app. I wish @leofinance team will work on better mobile crypto trading experience and I can trade on Dex instead of Ex. I hope you all understand my situation and give me suggestion to help me better my life. I am going through a emotional breakdown but I will not give up. I will stand tall with proud and Say no to life by life by default. I am a fighter and I will fight for my rights and freedom. Although here I must address to Gen Z to always respect there parents as we might not know what they are going through. I am 100% sure that the love me and one day they will accept me as a blockchain gamer till then it is my duty to respect and be obedient to them and live a secret crypto life without hurting there feelings as there only concern is to make sure I live a healthy and happy life.
---
I am blessed to have a Friend @dlmmqb that helped me make binance account at the first time and told me all about Gamify. When this issue raised of 48 hour warning, He helped me with 2fa and all the security measures and finally transfer all my assets of binance and helped me convert them to starbits using @leodex.
---
---
---