Splinterlands Art Contest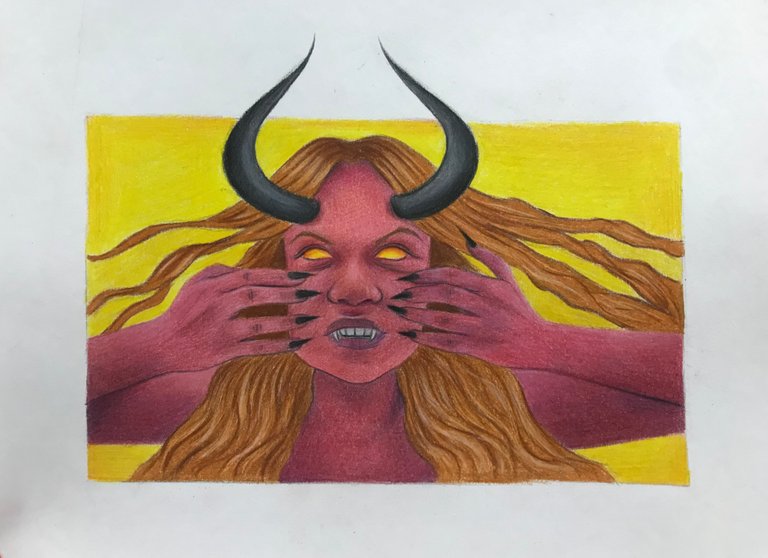 Here's my drawing for the Splinterlands Art Contest. This time I chose to draw "Charlok Minotaur".
I wanted to be a little more creative and draw something different than usual so I thought about drawing one of the monster cards and turning it into a human. After sketching I picked up a Charlok Minotaur card to draw because I really liked his features and his red skin. Sometimes I think about a good gesture and then decide what character it should be and sometimes it's the other way around.
In this case, it was the former. I sketched a very scary/angry girl and then added the card's features to it.
I'm happy with this one because not only I turned a monster into a human form but also changed its gender. I really enjoyed doing that and thinking to do so in my next entries.
As for the coloring, first I started coloring her skin and shading it with different red tones and then blended it all together. I liked her eye color. It was so catchy so I thought using the color for the background will make it look cooler.
Materials
Prismacolor and Faber-Castell colored pencils on Steinbach paper
Used a paper cutter to draw the highlights on her hair by scratching it and creating hair strands and then using a white pencil on top of it for a better effect ^^
Hope you like it~
Sketch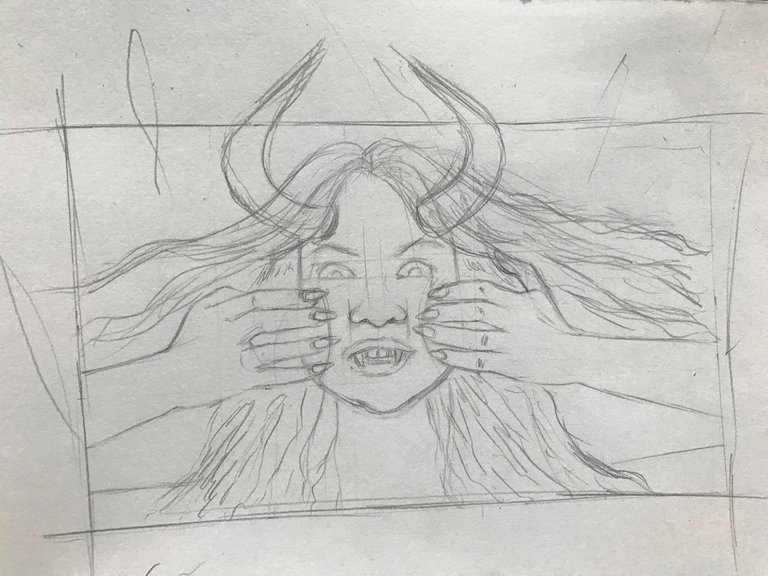 Progress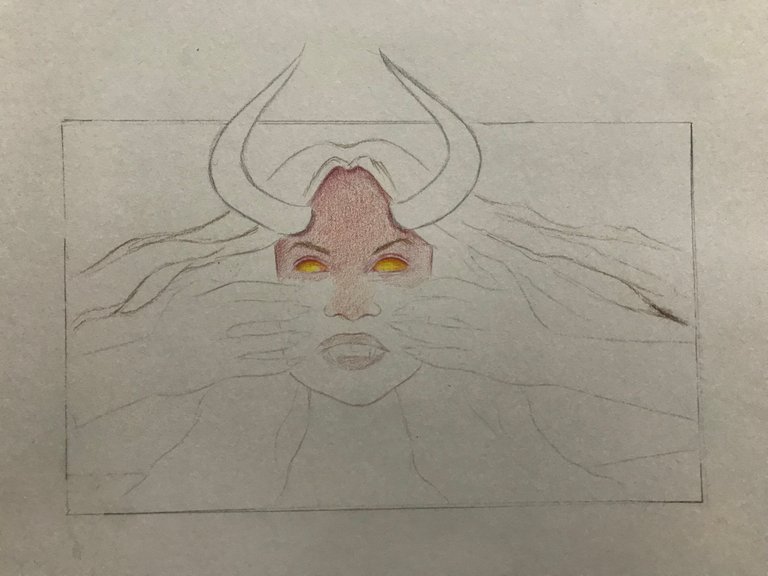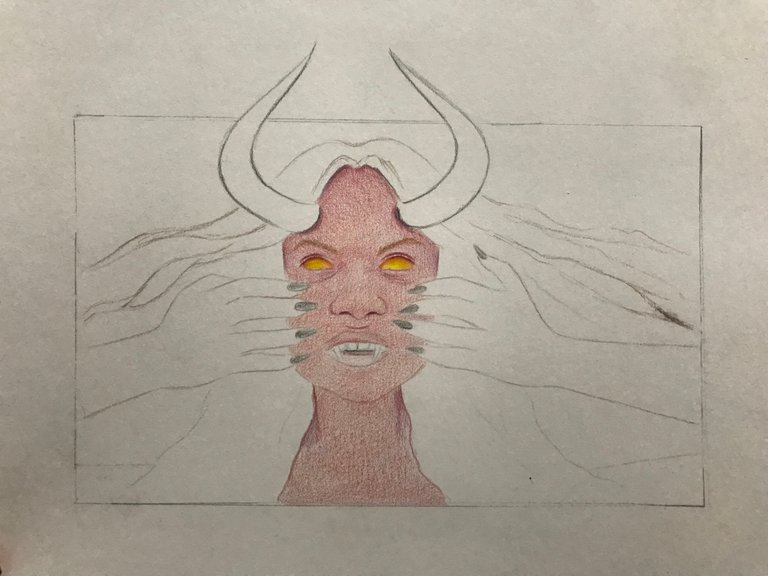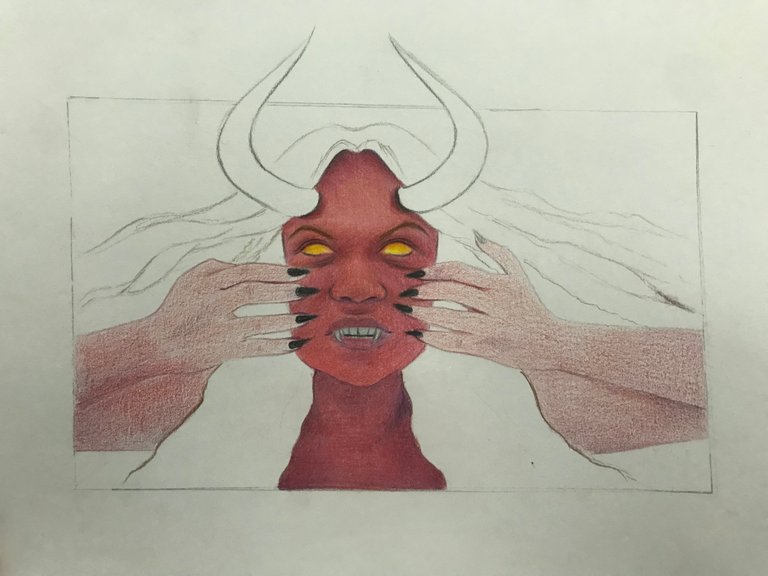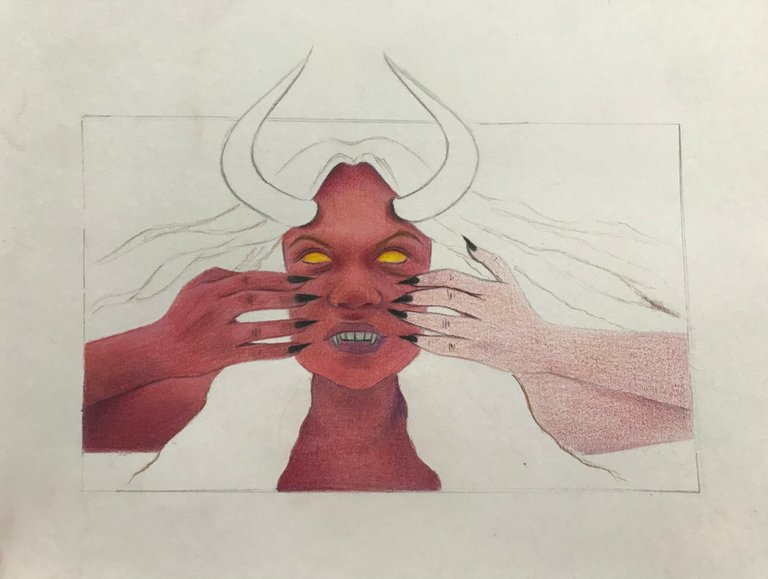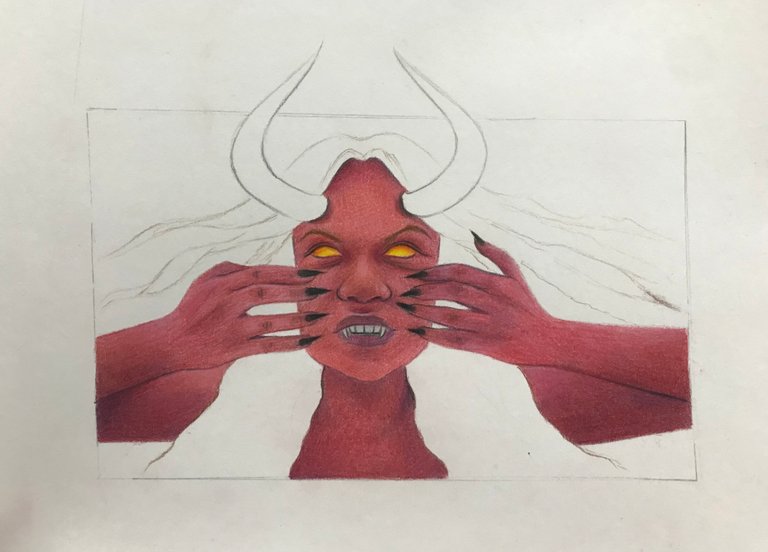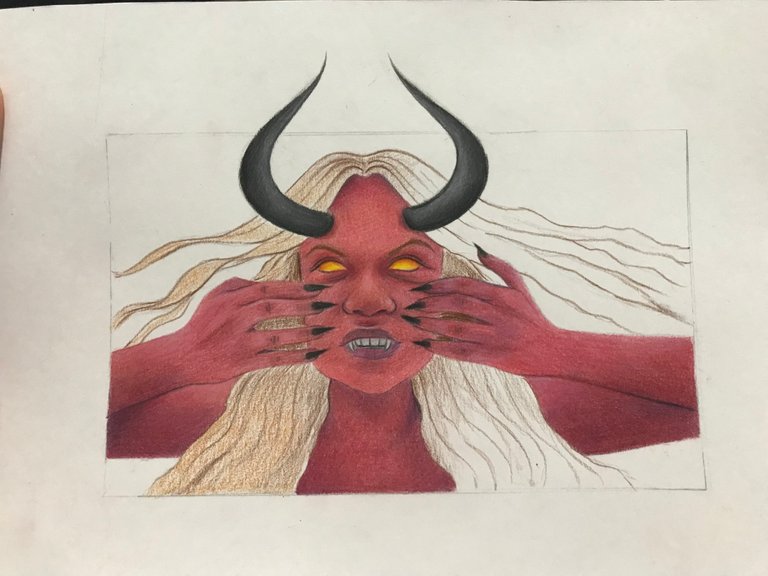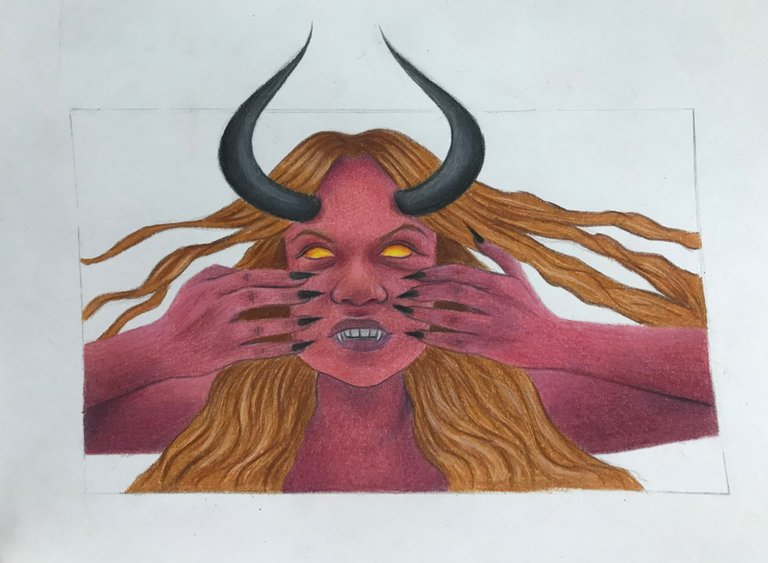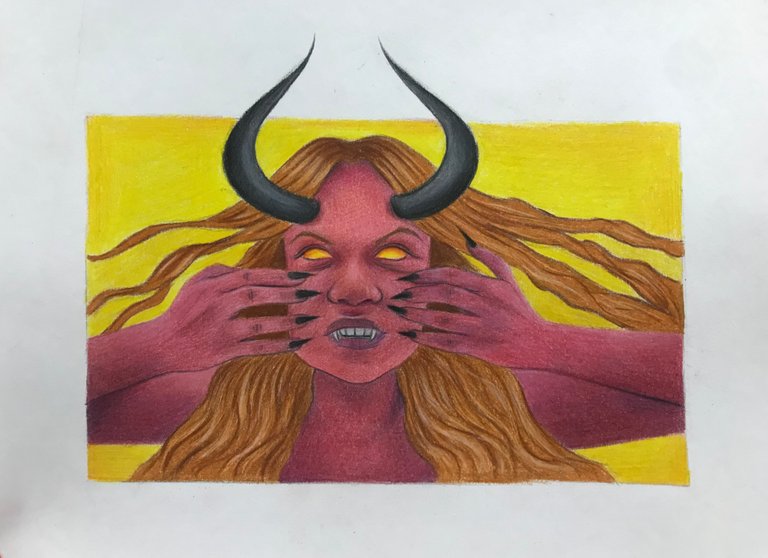 Original Pic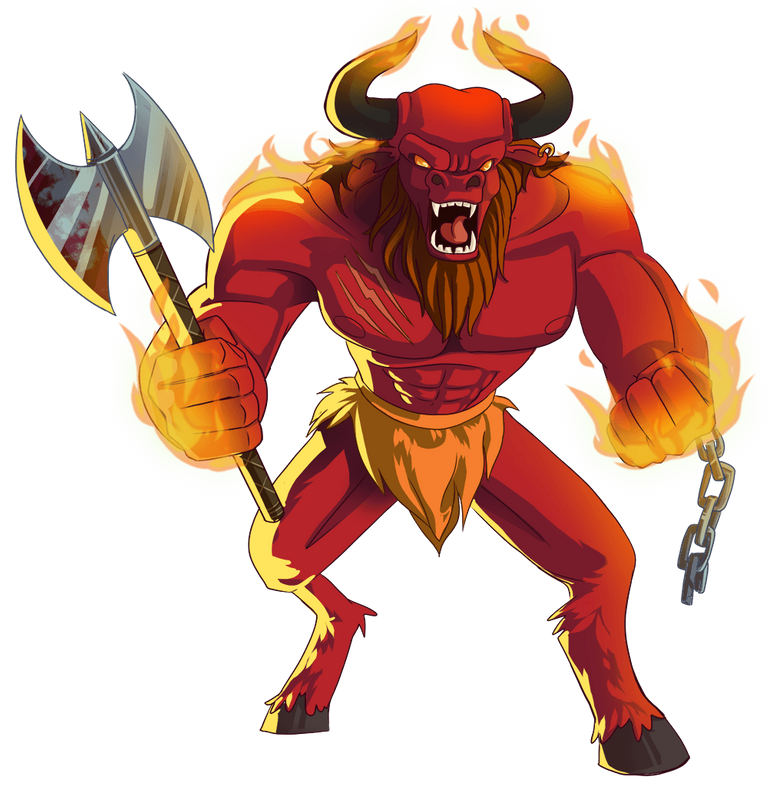 ---
---