Pixelart: Angel of Light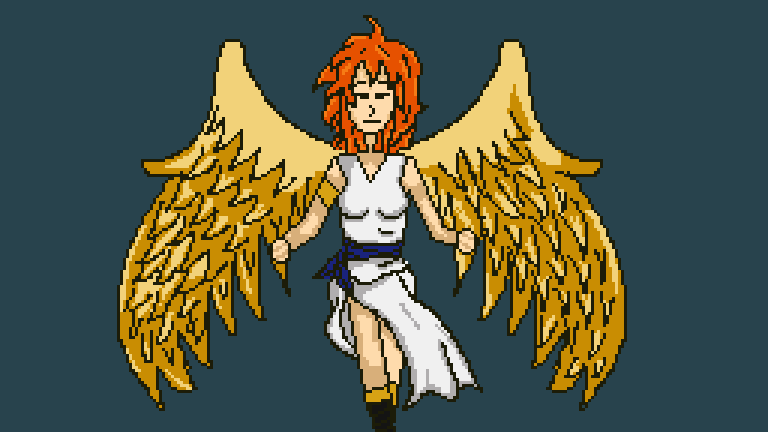 ANGEL OF LIGHT
My pixelart version of the Angel of Light in the Splinterlands game. Base on its lore, Angel of Light is the only person in the Splinterlands that can resurrect the dead. Even though it is forbidden to worship the Angel of Light, there are still some who worship it. In this pixelart, I am showing the flying animation of Angel of Light.
PROOF OF WORK
Creating the outline of the head and body of Angel of Light. This will have a different outline at the lower part because it has crossed legs.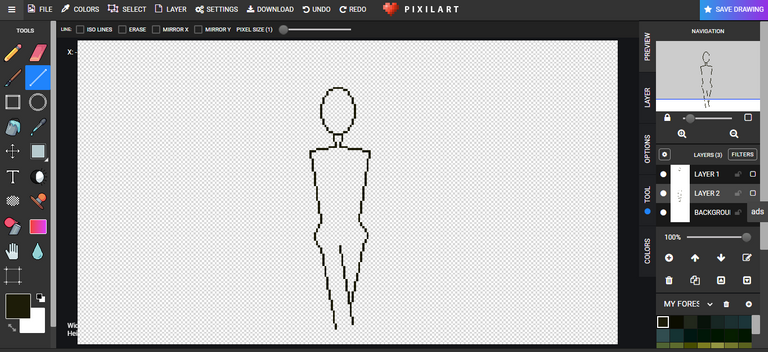 Outline of its arms and wings.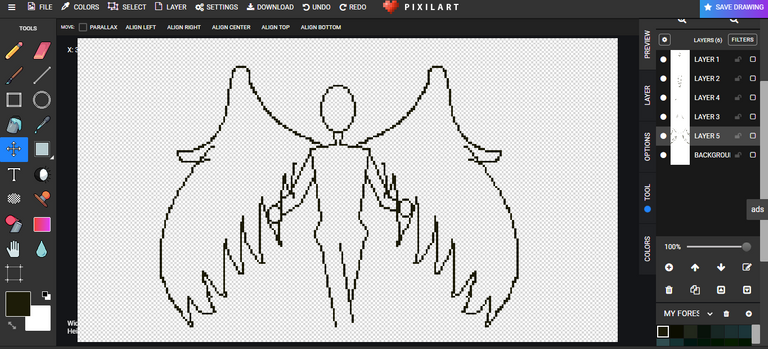 Adding details like feathers on the wings.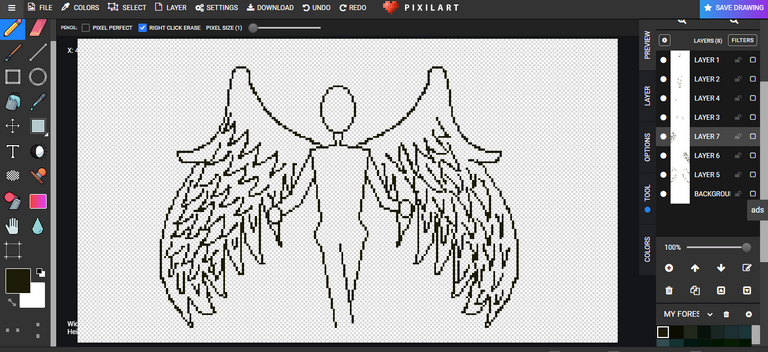 Creating the outline of the hair of Angel of Light.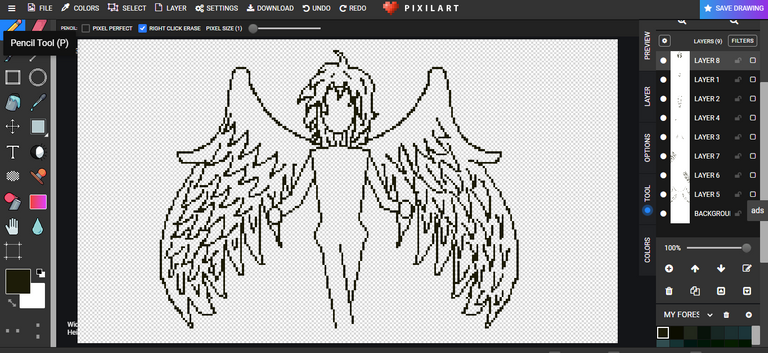 Outline of the clothes.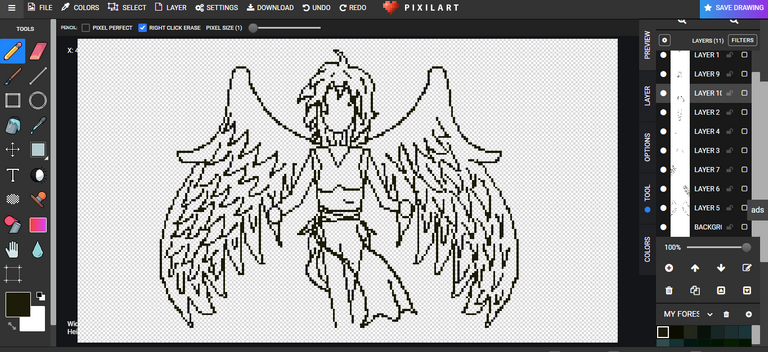 Cleaning some parts of the body and clothes.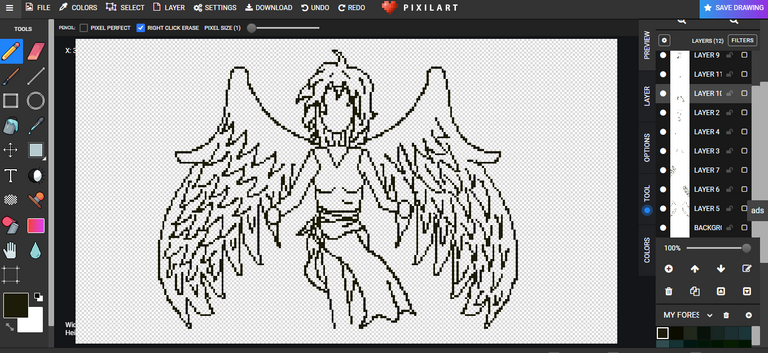 Adding details on its arms and legs.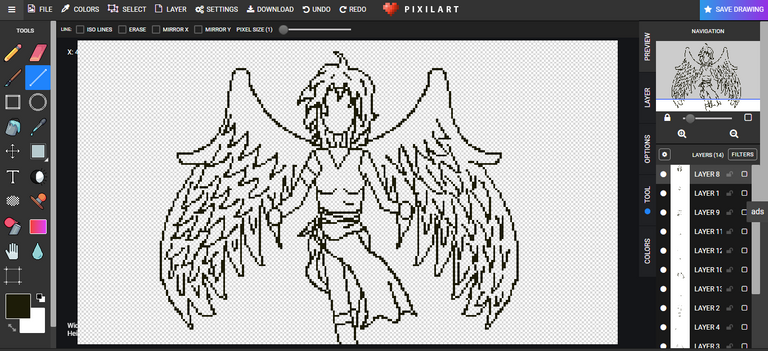 Coloring the skin of Angel of Light.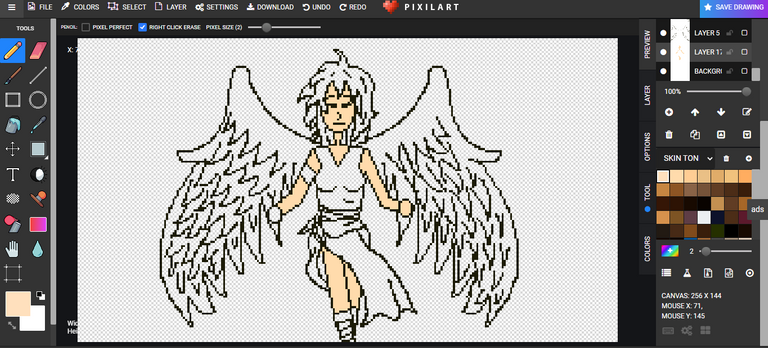 Changed the color of the background.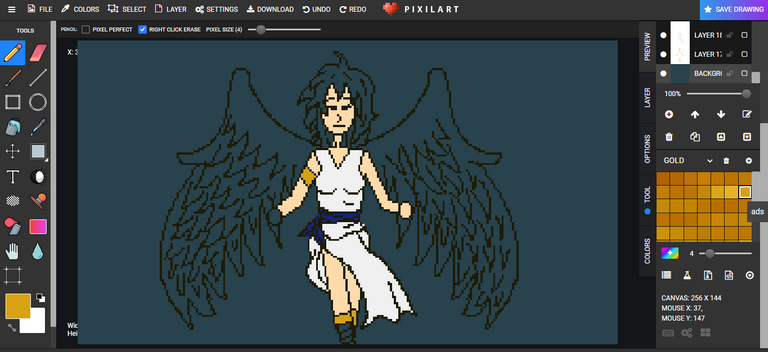 Coloring the wings of Angel of Light.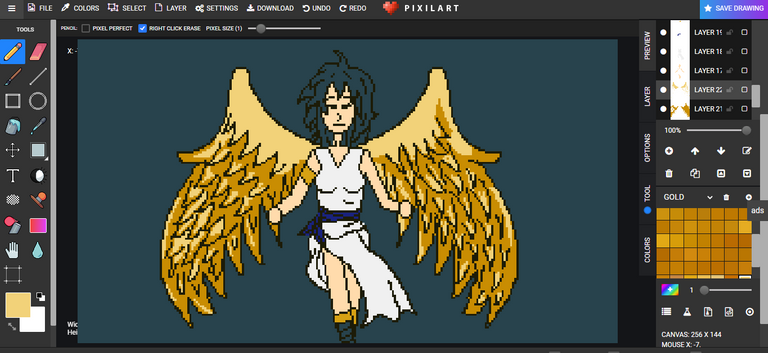 Coloring the hair.

Shadings and shadows.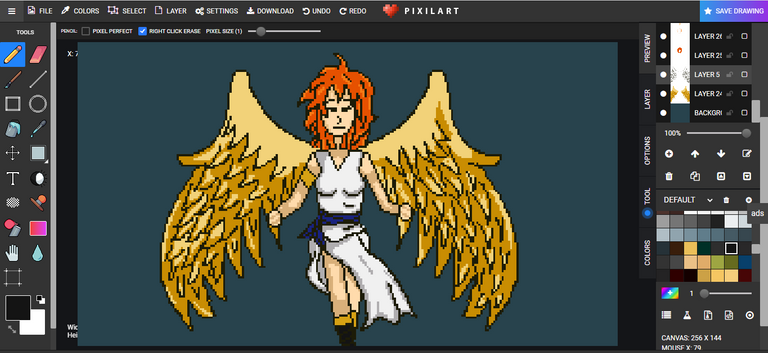 Combined the layers and then made a separate copy of the wings. One for the left and one for the right side.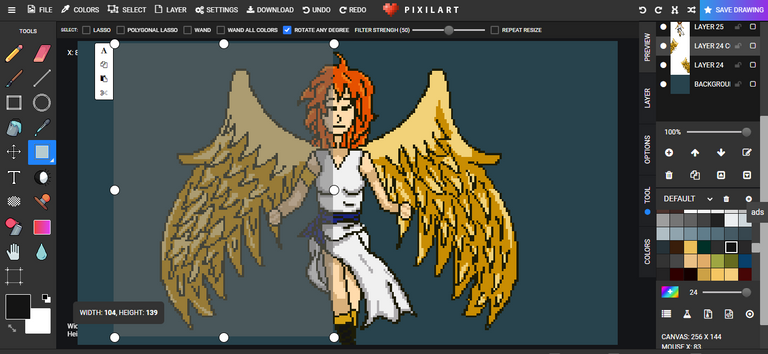 Changed the position of the wings and then adjusted a little bit the level of Angel of Light to make it move.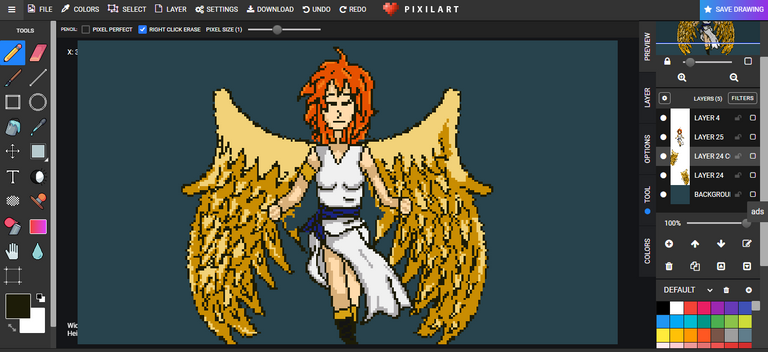 THANK YOU
---
---