Pixelart: Frozen Soldier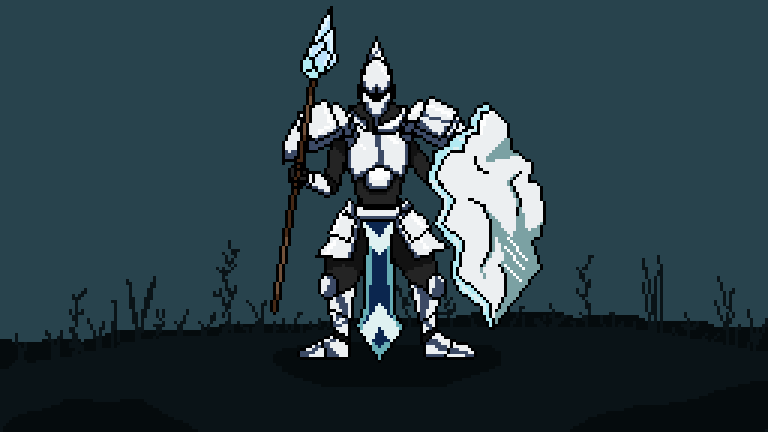 FROZEN SOLDIER
My pixelart version of the Frozen Soldier in the Splinterlands game. Frozen soldier is doing some actions that signifies it is about to make an attack. Or probably it is calling the attention of the other soldiers to assemble. For sure they will look amazing when they are in formation.
PROOF OF WORK
Starting on the outline of the head and body of Frozen Soldier.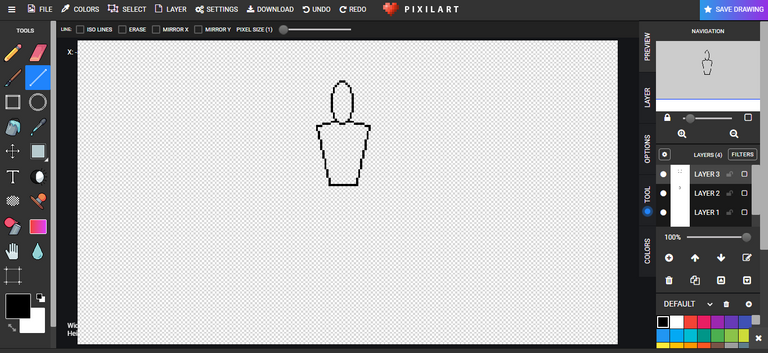 Then the outline of its legs.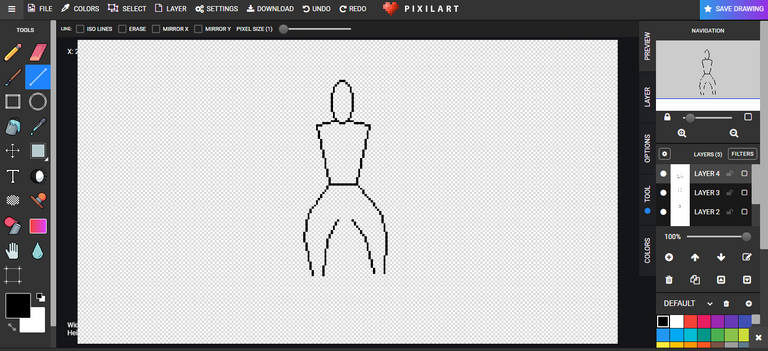 Adding the outline of the armor.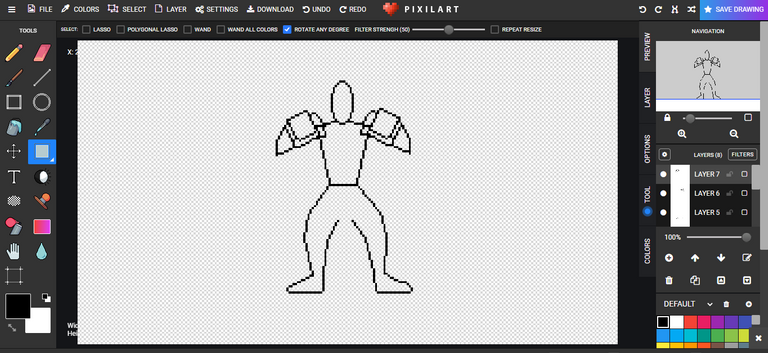 Creating the outline of its one arm that will be holding the spear.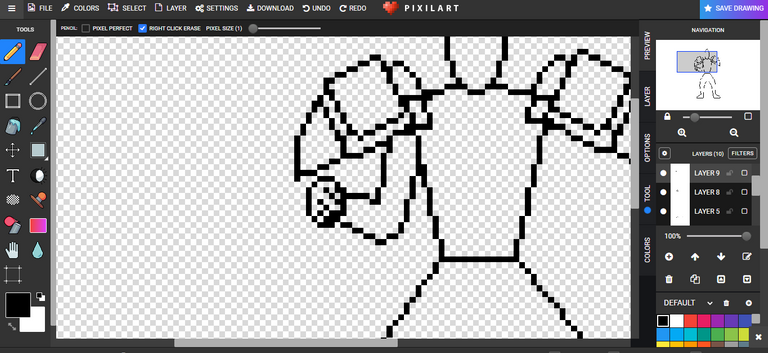 Then on the other side. I did not complete the whole right side since it will be covered by the shield.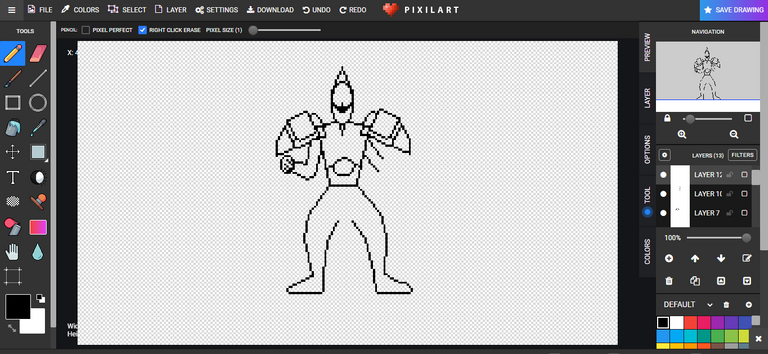 Creating the outline of the extra armor and clothes.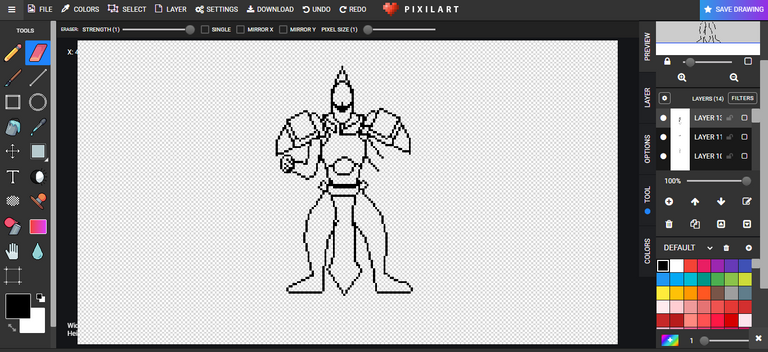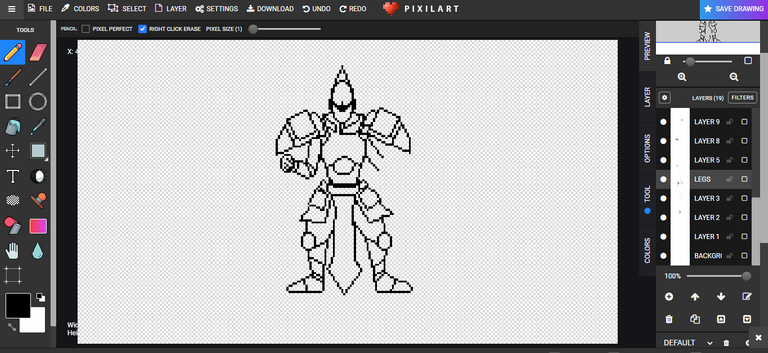 Creating the outline of the shield.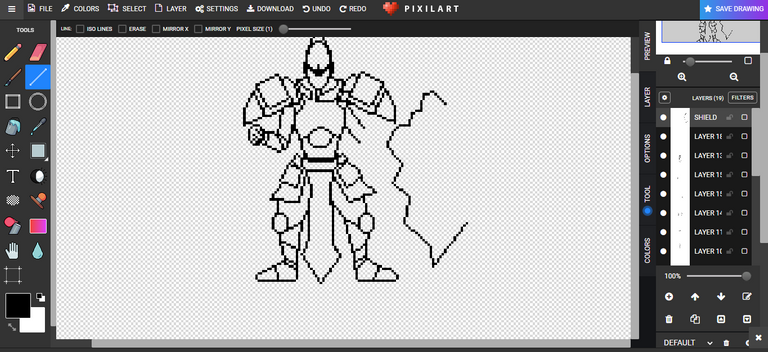 Adding details and thickness.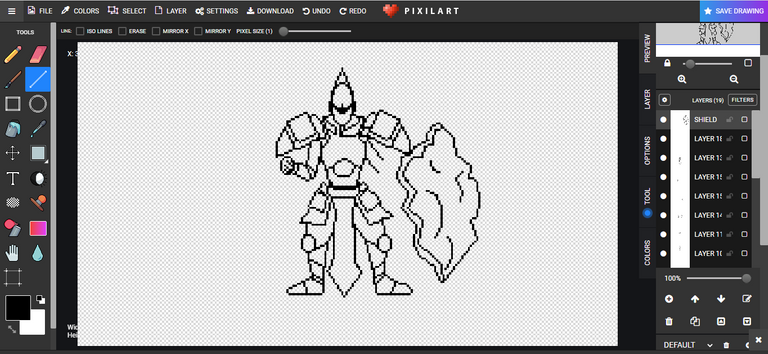 Creating the outline of the spear.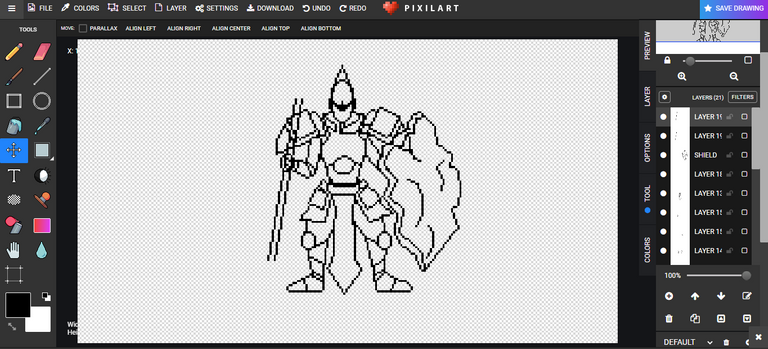 The main blade or head of the spear.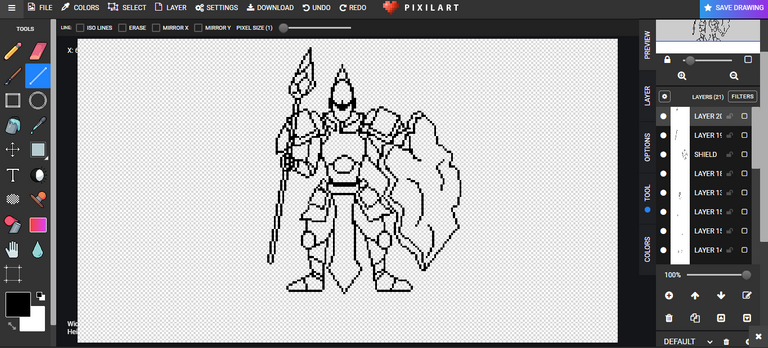 Coloring the armor of the Frozen Soldier.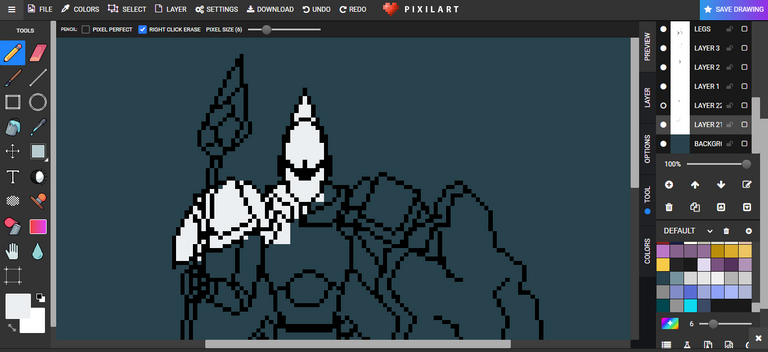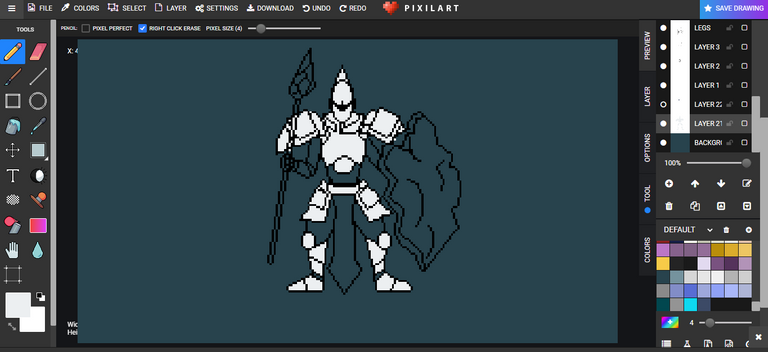 Colored the spear.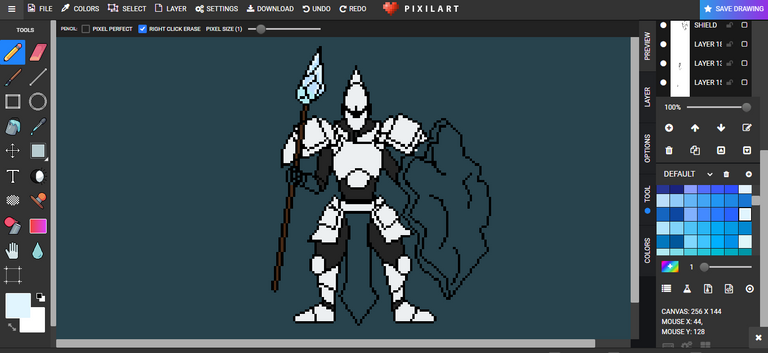 Coloring the shield and then adding some shadings and shadows.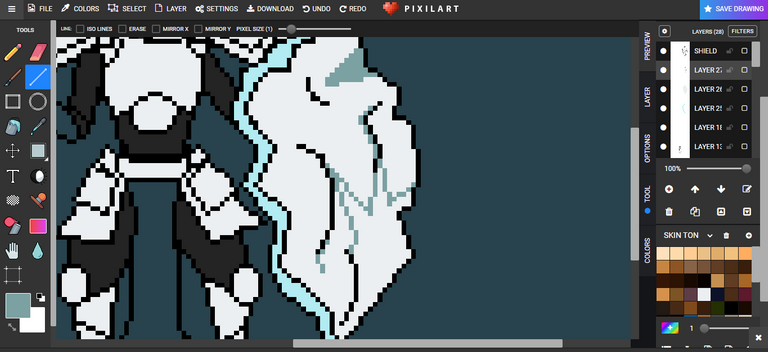 Adding details on its armor.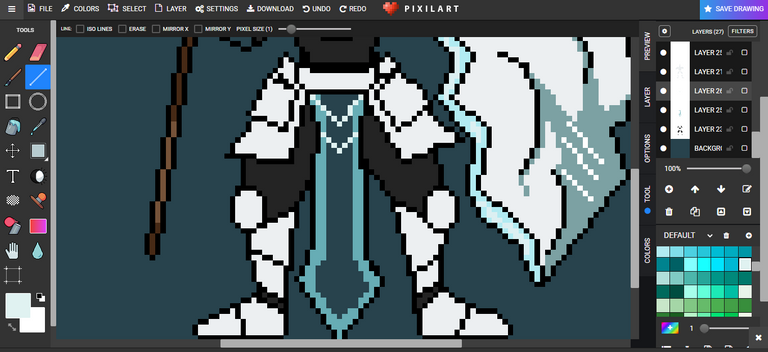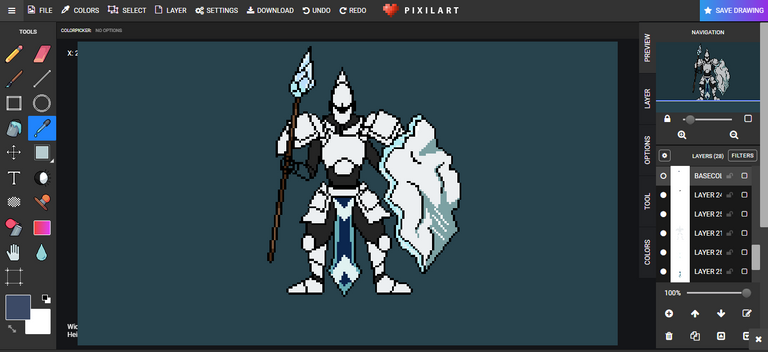 Added some shadings and shadows on the armor.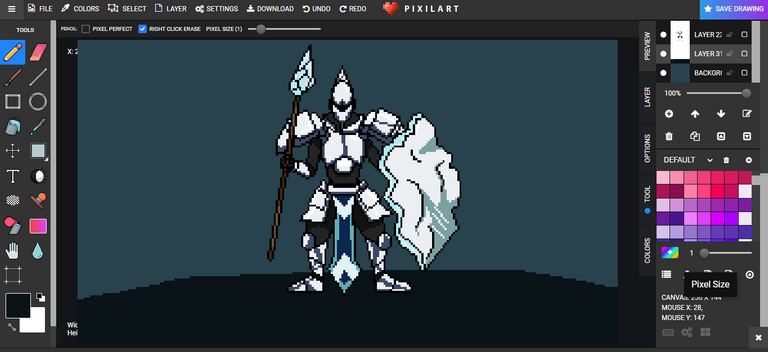 Adding details at the background.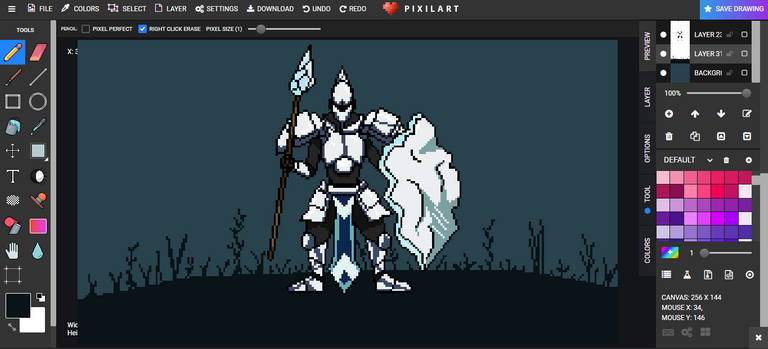 Adding shadows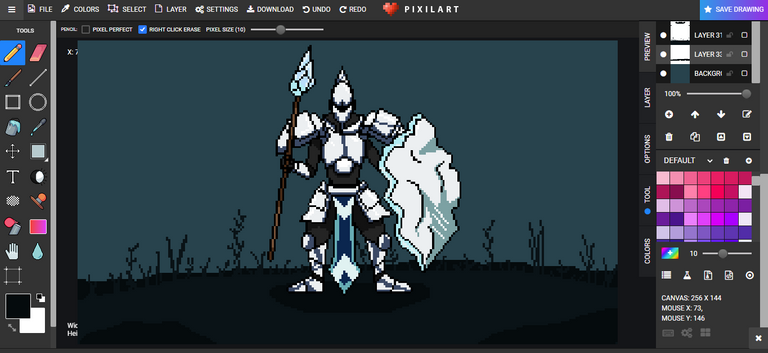 Adjusting the position of its arm for the animation part.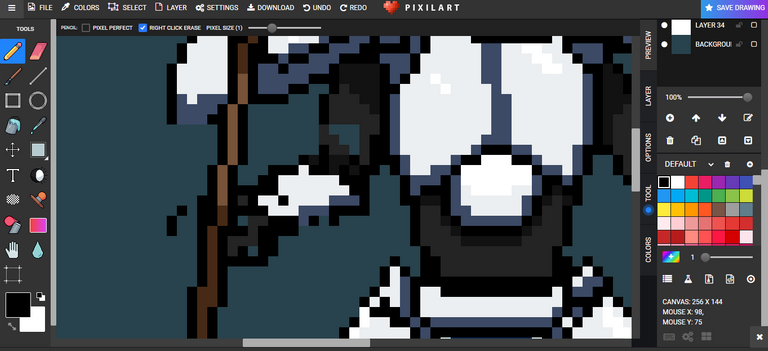 Changing the position of the spear to make it move. Then for the shield I also adjusted its position per frame.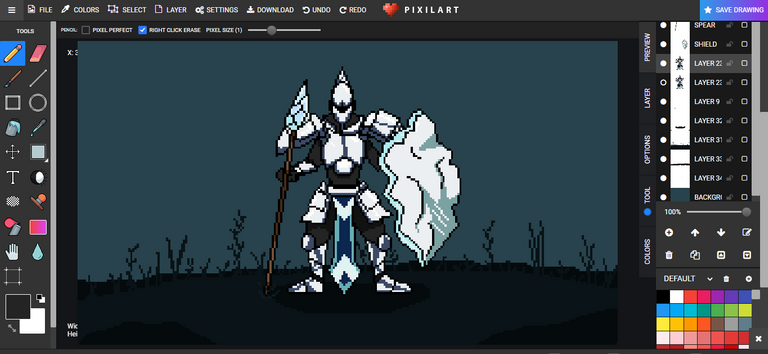 THANK YOU
---
---