I wanted gain some points in diamond leaderboard and I almost back to the gold..
---
Welcome Guys!
Sometimes not all going as planed before. I thoguht that I gonna win some ranked games on this video without problem, but I almost lost all of them. Shit happens, when you play at late night and ranked system can't find opponents compared to your current elo rating. I played versus really higher placed players, that was a big problem, because I am now in low diamond league, so when I play versus champion player with full deck, there always problems to win. Maybe cards are not my the biggest problem, because I have some to play, the problem is with summoners. I not have good summoners for many colors, so I maybe not lose because of level of the cards, but because of my summoners, which are too weak to win versus legendary ones.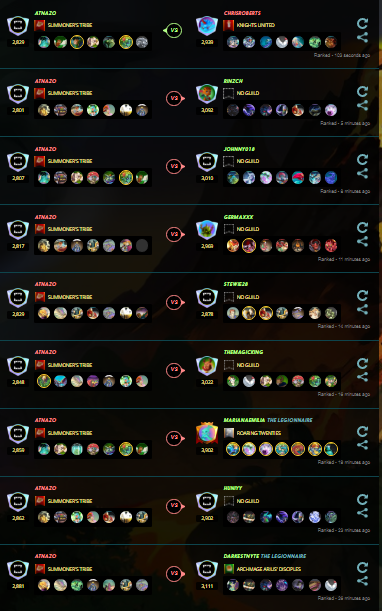 This night I was unlucky, but it was kinda luck at the end of the video, because I had 2801 elo rating points and then I played last game. To be in diamond or back to gold. At least I won last battle and I am still in diamond. I need recover my mental for tomorrow and maybe it not gonna be that bad as this night.
You never played Splinterlands before?
You can join now by register from my affiliate link:
https://splinterlands.com?ref=atnazo
---
▶️ 3Speak
---
---