Making dragon quest in diamond III
Welcome Guys!
I had another quest, this time for dragons. Playing with dragons chilling me a lot, because I can play Splinterlands in many ways like playing with magic using Delwyn summoner, playing with additional armor and then I can play versus mylor or I can use ranged monster or I can buff all my melee attacks with Daria and then is no mercy for my enemy :D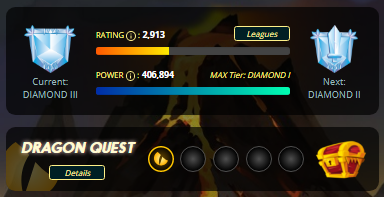 As you see I started quest with over 2900 elo rating, which is still a decent elo rating. Making this quest was not hard, because I had 3 summoners to use.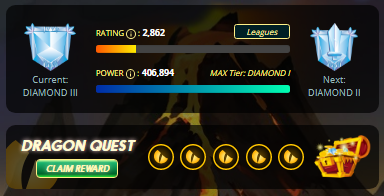 I lost little elo rating, but I collected all the badges, so I am happy with that!
Now let's see the rewards from quest!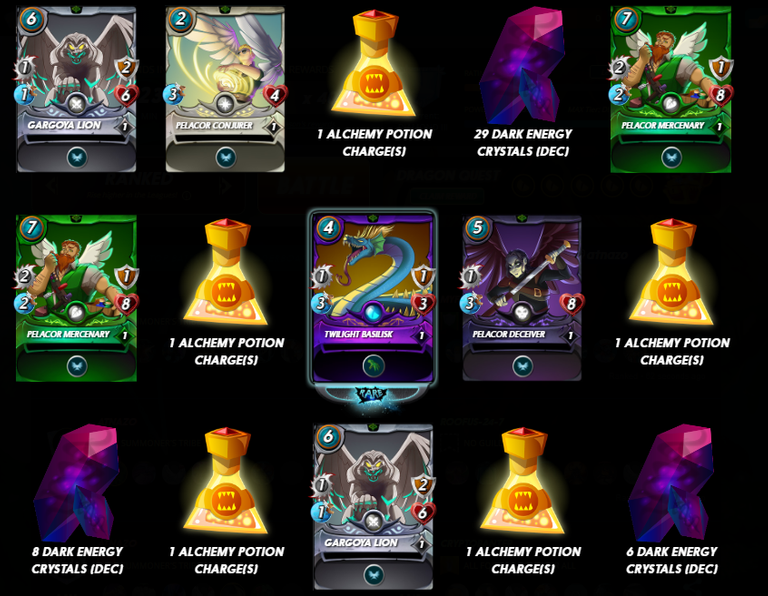 And the cards value!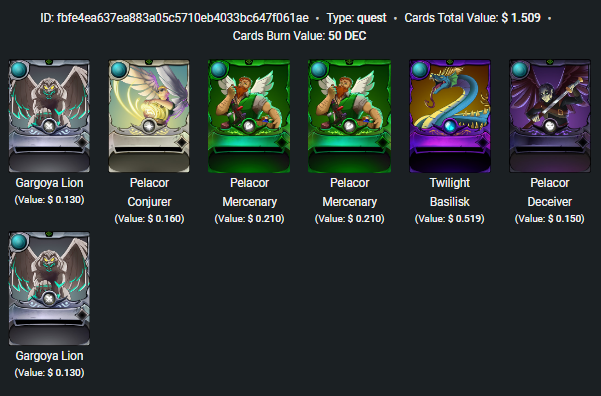 Unfortunately I got only 1 rare cards and rest was commons. Still cards value are over 1.5$, which is not bad anyway!
---
---