My daily rewards for neutral quest made in Diamond II! Really good loot! Check this out!
Welcome Guys!
In this post I will show you my rewards for neutral quest made by me in 29 09 2021. I still post with little delay compared to my current daily rewards from quest, but forgive me for that I am busy with Splinterlands, you know renting, playing tournaments, brawls and more. Don't worry I try to keep you all updated, so stay tuned!
Let's go with neutral quest in Diamond II, which was a really challenge for me, playing without chicken and other cool cards from neutral element!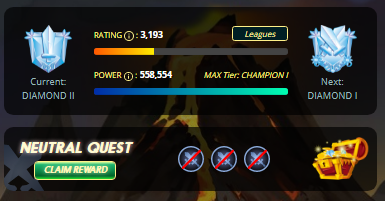 Good that there is only 3 badges to collect and sometimes games rules for exact number of required mana helps me a lot with that quest and that was the key to finish this quest!
Ok, let's look at rewards, which was..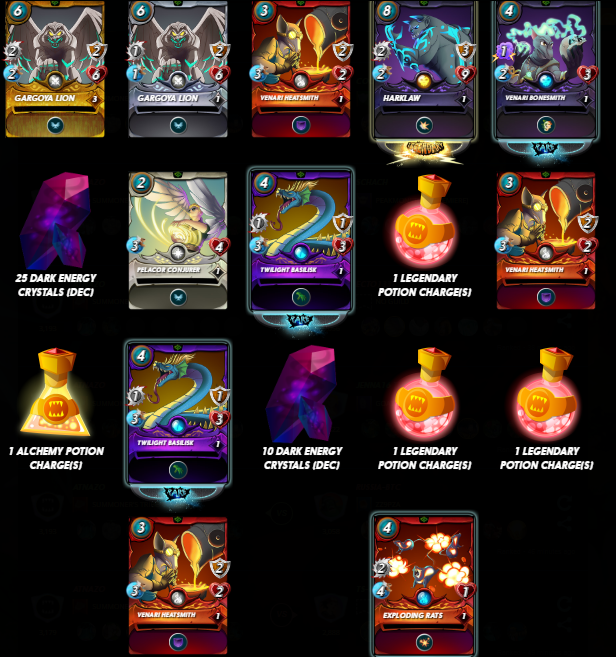 Super good! I looted gold foil common card and legendary card!
Really amazing draw!
Let's see the value, I made screen of value in day of took this loot, so the value of the assets can be now different.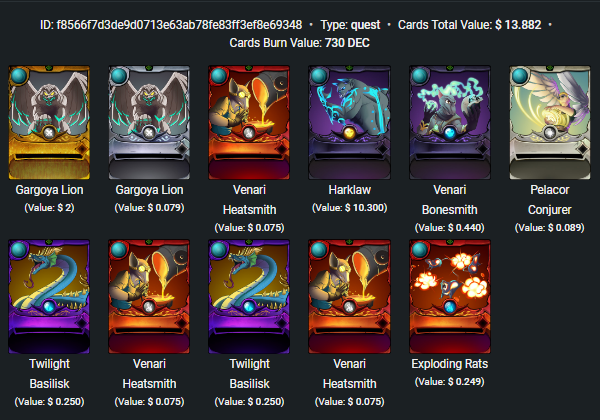 So total value of my rewards is around 14$!
---
---