My performance in 3 Splinterlands Tournaments! My first podium!
Welcome Guys!
This time I want show you my brawls in tournaments. I took part in novice tournament with entry only 1 dec and second one in silver league with entry 6.25 SPS.
What I can say, I never was that good like this day playing in novice league! I was in top 3! My first podium by the way I am so excited! I won 8 SPS for third place!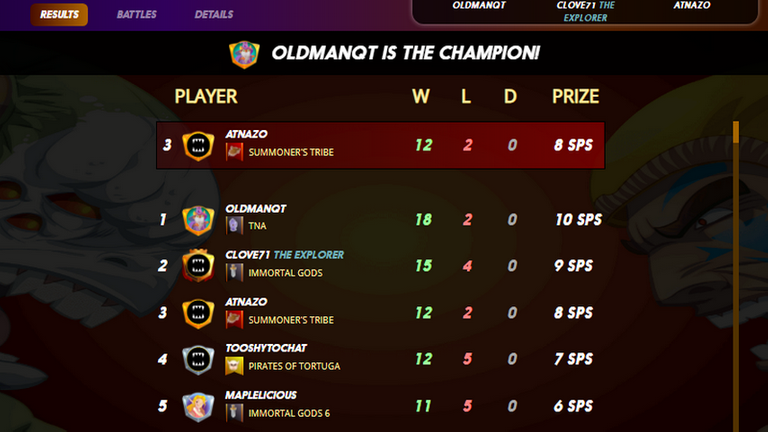 I didn't lose any battle before semi finals! That was a huge day for me! My new personal record in tourneys 12 wins in a row!

I lose 2 games versus player, who won the tourney. Happens, at least I didn't lose versus player, who was only little better than me :P
Second tournament was in Silver League with entry price 6.25 SPS. For only untamed and dice editions allowed. I had so good cards rented only for this tourney, so I was sure that cards doesn't matter at all, when I was battling the best players for spot in second round!
Anytime round 1 of 2.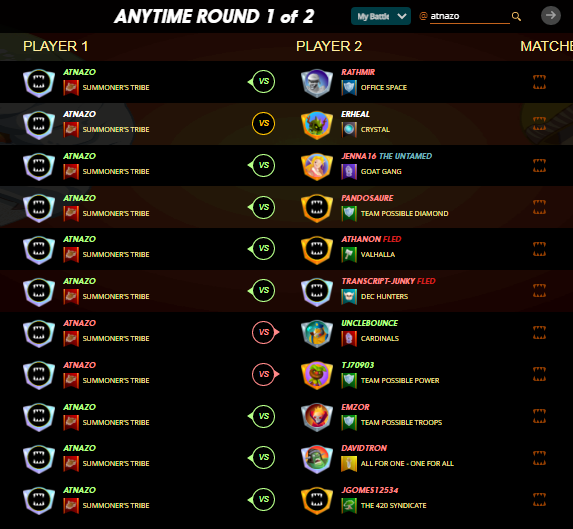 After this round I had 8 win 1 draw and 2 loses. With that score I advanced to final round, which was in next day.
Final round was not that bad as I expected.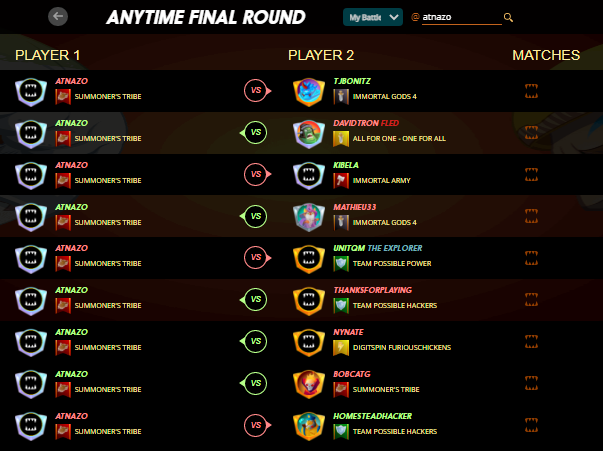 I won 5 games and lose 4. I am proud, because I defeated Mathieu33, who won this tourney with only 2 loses!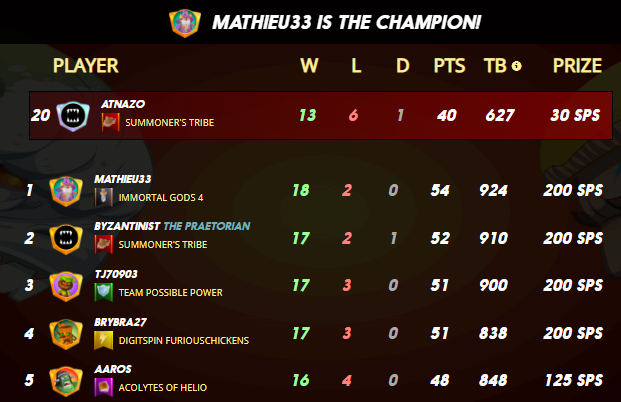 I placed at 20th place with 30 SPS reward. It was so close to be in top 16 or even more. I just needed one more win.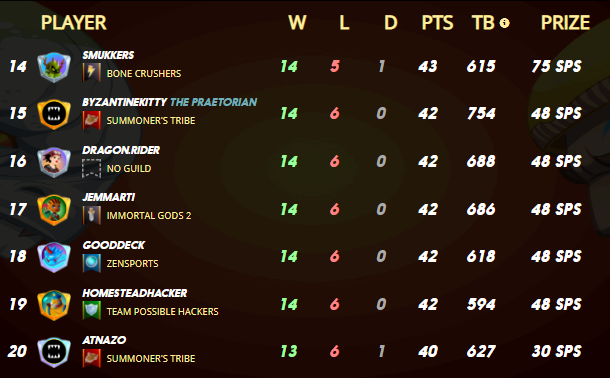 Ehh.. happens. Anyway another tournament where I was in top 20!
And the last one tourney in silver league for all edition card allowed!
There was registered 145 players and we meet each other on the battleground! Entry price 6.25 SPS, but prize pool was bigger, than in tournaments for untamed and dice only.
First round!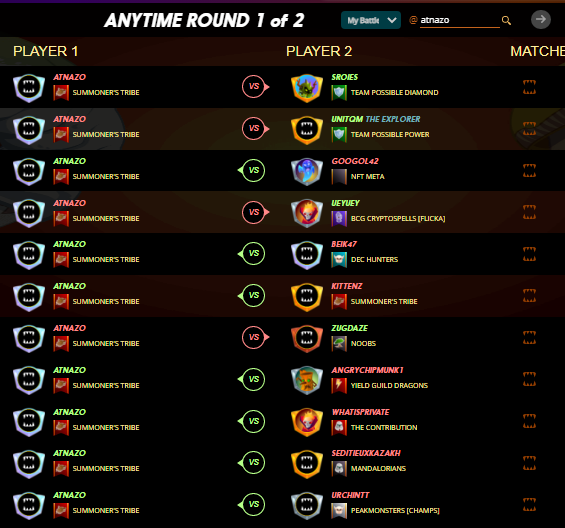 I won 7 battles and lose 4 of them. I barely advanced to final round!
In final round I made 50% win ratio, which means that I won 5 battles and lose 5.
I finished with score 12 win 9 loses and one more time I was placed in top 32 players in silver tourney!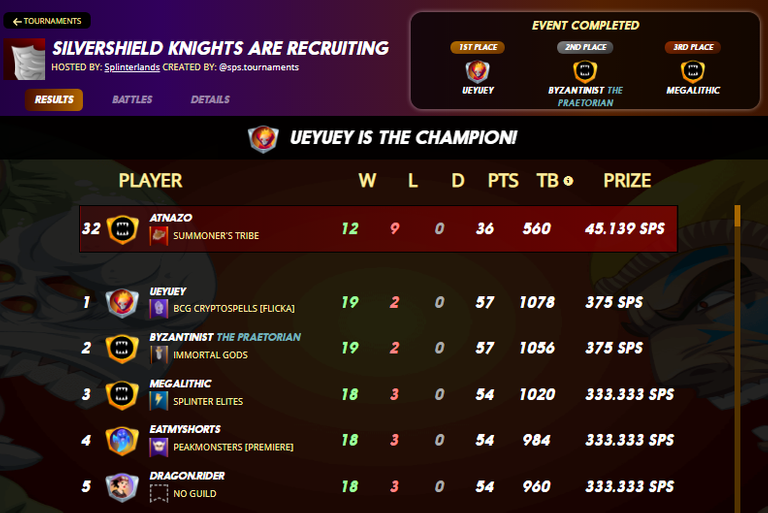 Prizes was splited, because more players had 12 9 score and I got less rewards. Anyway I am happy from my top 32th place!
That was 3 tournaments finished at least in top 32! What I can say that was really good performances and never was easy to win.
---
---