Splinterlands - Opening 60 chests for finishing season in Diamond I.
Welcome Guys!
Let's check my rewards for finishing season in Diamond I.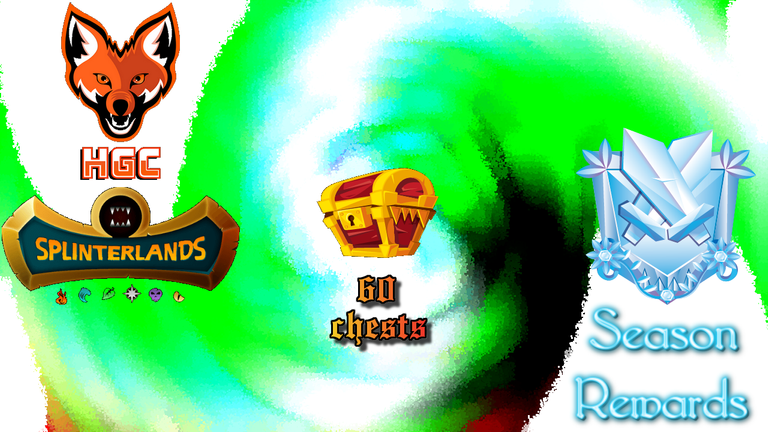 I had really easy quest at end of the season - Dragon quest, so I made that quest really quickly and then I start my ride for diamond I. It was not easy, because I had only 407k power, which is barely for be in Diamond I.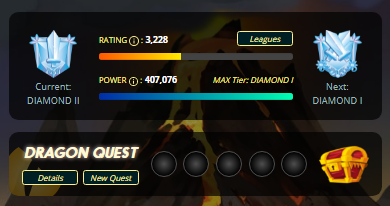 There was like 172 points to Diamond I.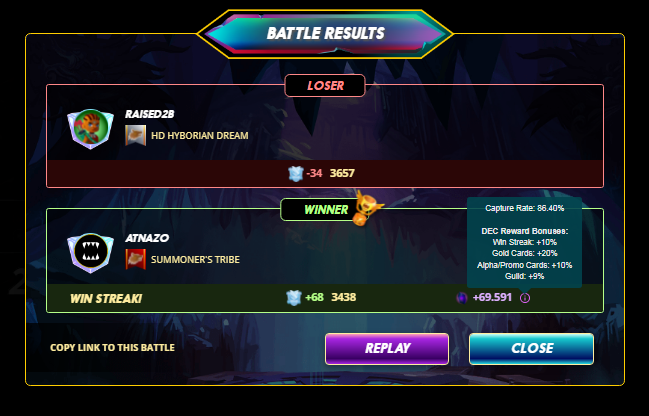 I had really good games, I won so many of them!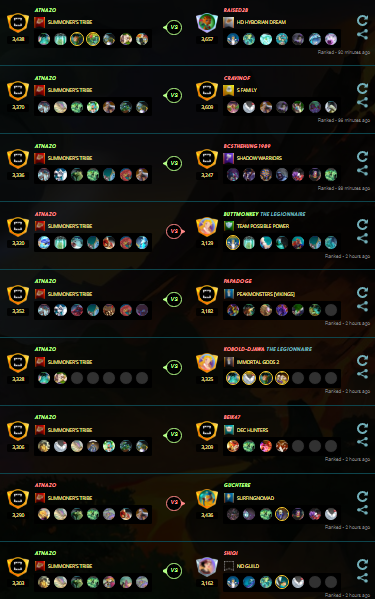 Screen was made after season end, so it show my gold border, but it doesn't matter at all.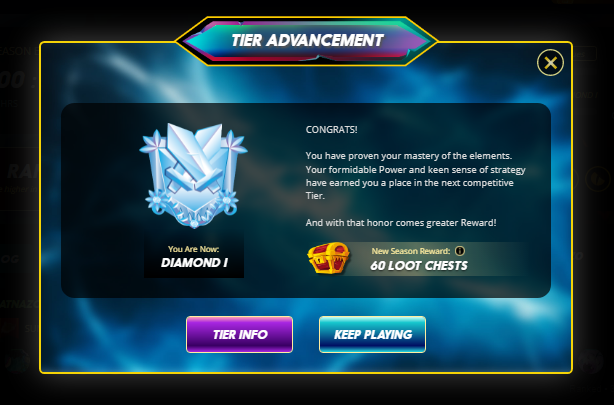 My advancement to Diamond I :)
And pretty nice view of my account, 1h before season end!

But before I start my video I want show you first my rewards for dragon quest in Diamond I.

Now let's see the season rewards, are you ready?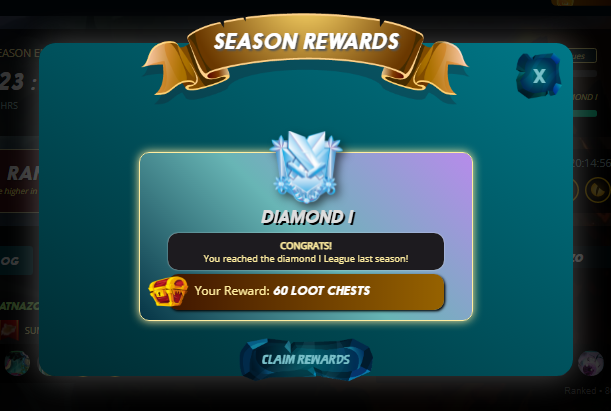 There is 60 boxes ready to be open, so let's see what was inside!

You never played Splinterlands before?
You can join now by register from my affiliate link:
https://splinterlands.com?ref=atnazo
This is really not hard game to learn and trust me you will enjoy playing a lot. Sometimes is really hard to climb in leaderboard, sometimes you think that you are too weak, but the point is that no matter what gonna happen you play to earn, so you spend hours on rental market to adjust your cards and then you test them on the battlefield.
---
---