Pizza Browser Extension & My Tribaldex Liquidity Pools
Came across the Pizza browser extension today. Has great quick links for hive blog & Hive-engine games! Also below I'm sharing my peasant stakes in Tribaldex pools 😂🤣 Gamestate is a cool project to check out to, you'll see a snipit there.
Install Hive dApp Menu browser extension :
https://chrome.google.com/webstore/detail/hive-dapp-menu/dbikjmkkbcjpcnjbhihmlbjdcjcaoaad/related?hl=en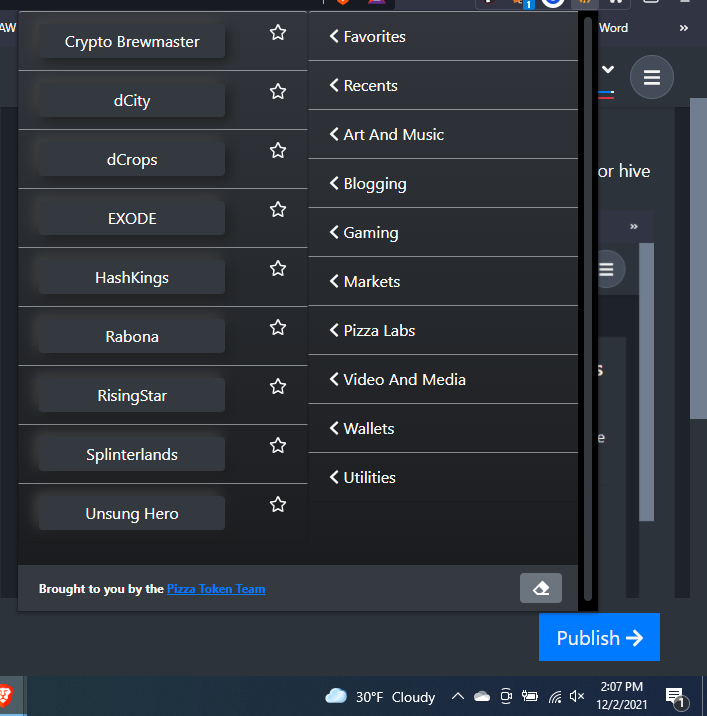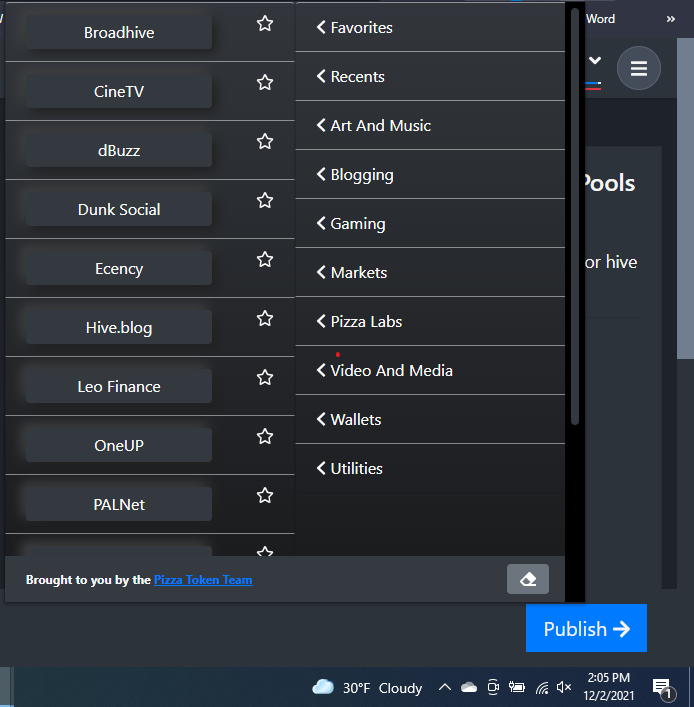 So these reward pools are pretty awesome. Let them speak for themselves with my small investments I can keep pumping daily and stacking tokens to HODL 🥰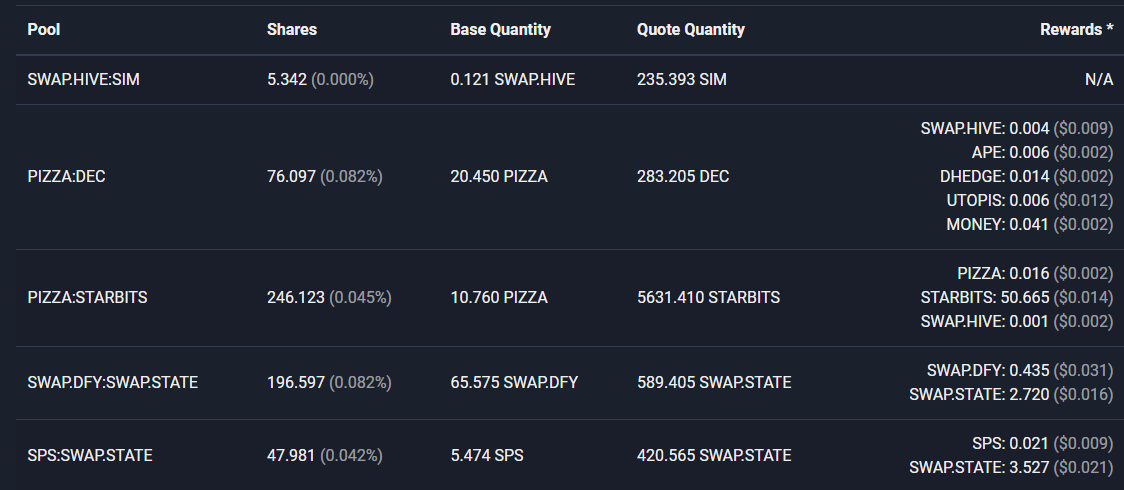 Appreciate any followers! Going to be sharing more as I find more shareworthy content 😋
Sending Love to all the community, I enjoy all the time I spend with you all.
---
---