SHARE YOUR BATTLE Weekly Challenge! DEEPLURKER #1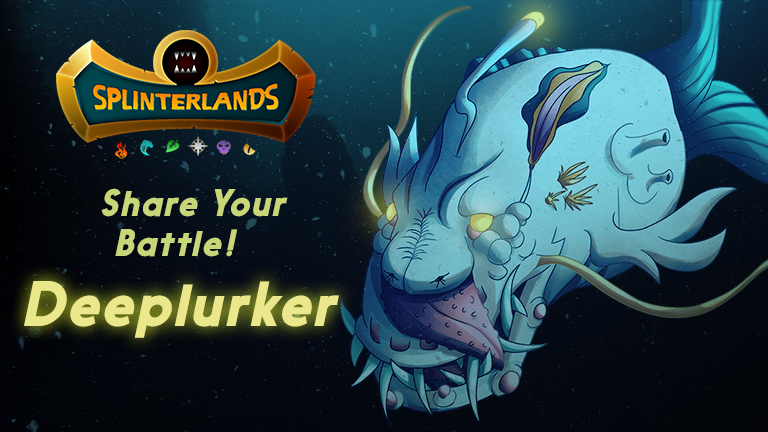 RULESET OF THE BATTLE :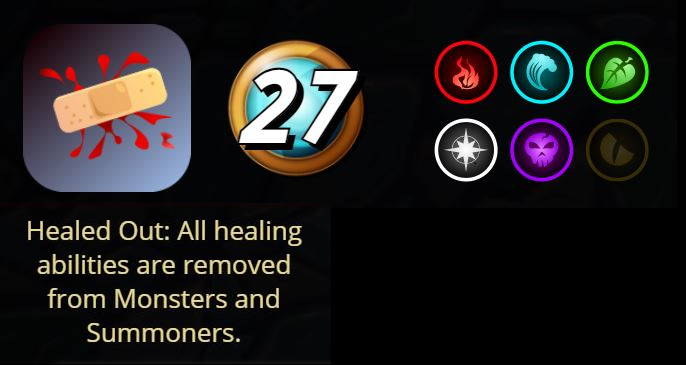 Why did I use DEEPLURKER in this battle?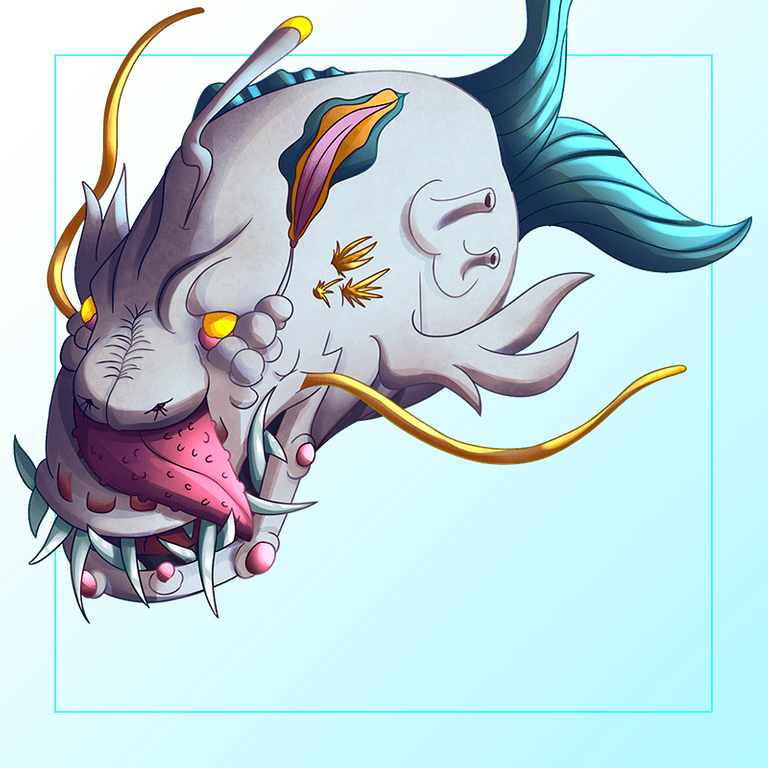 One of the best abilities you can always use 95% of the time is "Opportunity", it will always attack the closest lowest hp and will most likely kill them. DEEPLURKER is one of those monster with the Opportunity ability and a decent amount of speed and great damage output.
LINEUP FOR THE BATTLE
~MAIN STRAT : Kill off backline damage dealers with several offensive abilities (Sneak, Opportunity, Snipe)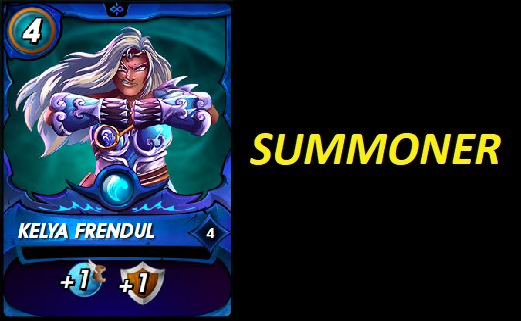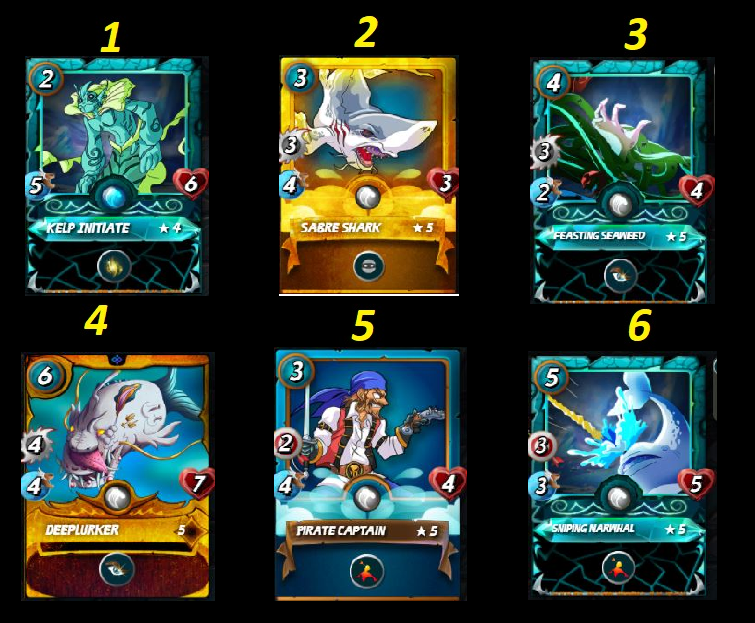 | CARDS USED | POSITION - PURPOSE |
| --- | --- |
| KELYA FRENDUL | SUMMONER - +1 Speed to make sure my team can attack first and +1 armor for additional defense |
| KELP INITIATE | 1 - Mana cheap tank with high speed and decent hp |
| SABRE SHARK | 2 - Cheap source of damage with sneak and decent speed |
| FEASTING SEAWEED | 3 - High damage to mana ratio with opportunity skill |
| DEEPLURKER | 4 - High damage with decent speed and Opportunity ability |
| PIRATE CAPTAIN | 5 - Snipe monster with decent speed |
| SNIPING NARWHAL | 6 - Additional snipe monster with decent damage |
~I always partner up most offensive abilities with at least 2 of them. In this battle 2 snipe and 2 opportunity monsters.
COMMENCE BATTLE
ROUND 1


~Click image above to watch Replay~
Opponent only have 1 backdoor attacker with sneak ability. My opponent also anticipated my sneak tactics and put some monsters which can protect for it. My tank could have been killed with just 2 attacks but with the +1 shield, it was prolonged a little bit and it needed 3 attacks before it was killed.
ROUND 2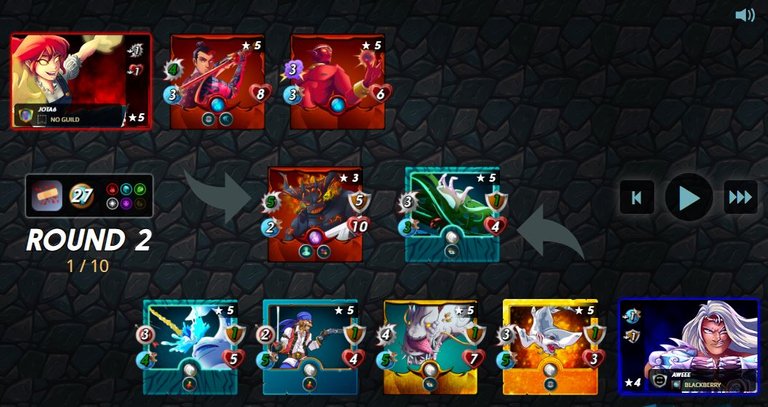 I manage to kill off 2 monsters place to defend for sneak and 1 damage dealer. My opponent did kill my tank. Enemy tank do have a Retaliate ability which can be quite annoying with my 3 melee damage dealers. DEEPLURKER dealing great damage together with its great speed.
ROUND 3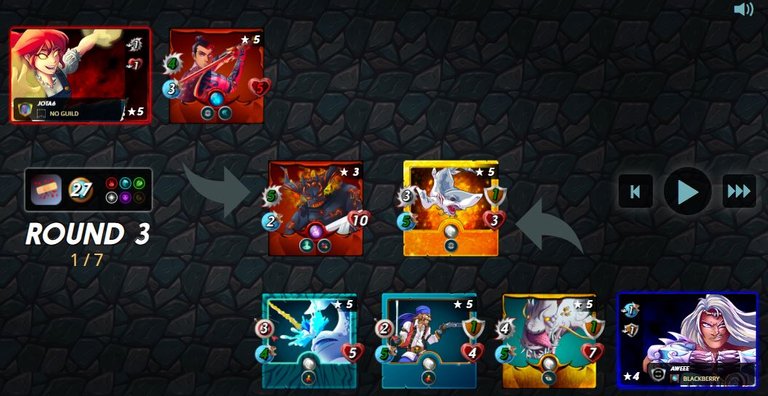 Because of retaliate proc, Feasting seaweed got killed. DEEPLURKER almost attacked the backline sneak monster but due to the opponent tank falling to 5hp also, it prioritize that.
ROUND 4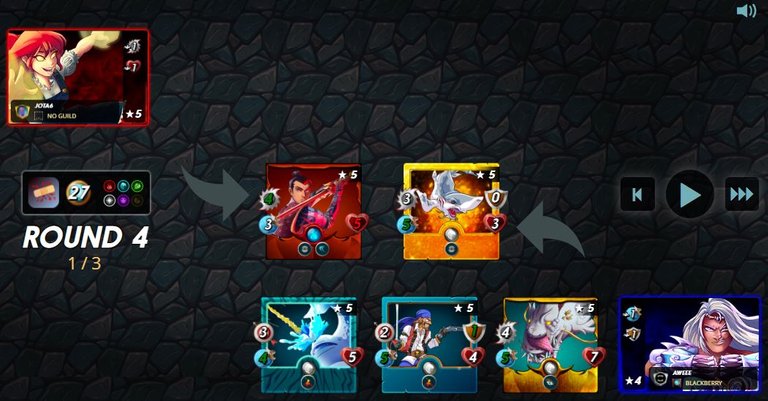 It will be a very lucky opponent if most of my attacks missed and my opponent win.
RESULT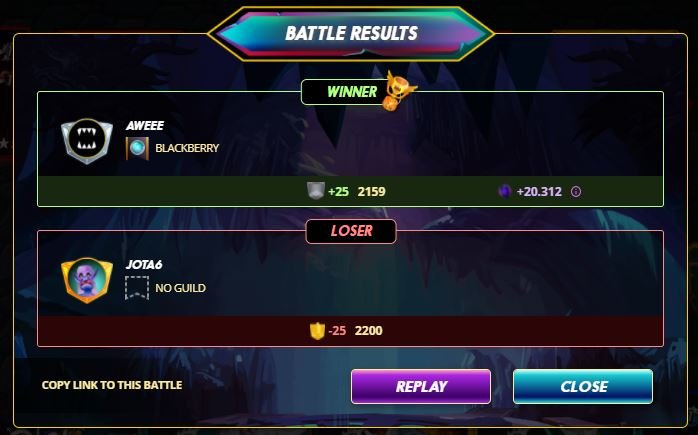 DEEPLURKER is always a good addition to your damage dealers since it will target low hp monsters and have a high chance of killing it with its decent damage.
~
~
***Interested in playing and earning? Click my referral link below and after you have purchase your summoner's spellbook, I'll give you back $0.50 in DEC.
https://splinterlands.com?ref=aweee
---
---