SHARE YOUR BATTLE Weekly Challenge! ELVEN CUTTHROAT #2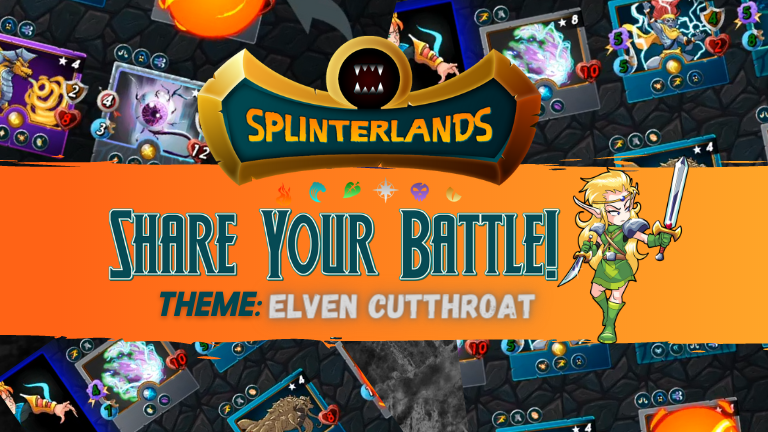 RULESET OF THE BATTLE :

Mana : 21
Lost Magic : Monsters with magic attack may not be used in battles.
Why did I use ELVEN CUTTHROAT in this battle?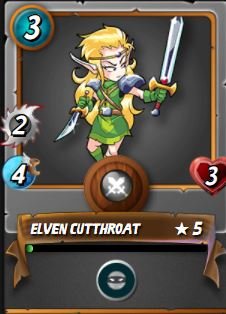 There are only 21 Mana in this battle and using the fire splinter and Malric Inferno summoner, it will be a good battle since I can use melee monsters with sneak and opportunity skills.
COMMENCE BATTLE
ROUND 1


~Click image above to watch Replay~
Luckily my opponent placed range monsters with high attack damage at the back and can be easily picked off by ELVEN CUTTHROAT and the sneaking gang. Enemy snipe skill was a bit mismatch with my melee build and my tank also have shield and would be the target of snipe. I even put a chicken at the back of my team to ward of 1 sneak attack if there is any.
ROUND 2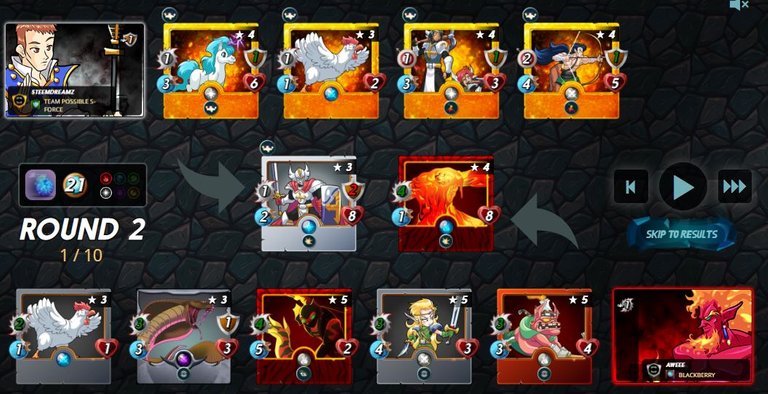 The plan was a success and I have killed the highest damage dealer on the enemy team, next highest damage would be next this round and after that my victory is guaranteed since monsters left only have 1 attack and will deal no damage to my tank with shield.
ROUND 3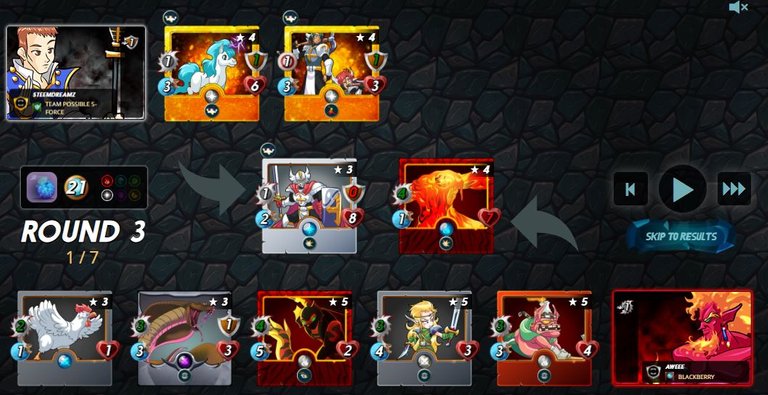 I've killed off monsters with 2 or more damage and even if the only monster left in my team was the Living Lava, I would most likely win. The ELVEN CUTTHROAT and its sneaking gang is a big factor in my win.
RESULT
ELVEN CUTTRHOAT with its sneak ability is a very pesky type of tactic specially if you team it up with others of the same ability. Most of the high damage monsters are always placed at position 5 and 6, they are always the one who are vulnerable to sneak skill.
~
~
***Interested in playing and earning? Click my referral link below and after you have purchase your summoner's spellbook, I'll give you back $0.50 in DEC.
https://splinterlands.com?ref=aweee
---
---